Are you searching for exciting and fun ways to prank your friends and family, or do you want to show your creativity to the world of games anonymously? Just imagine how funny it would be to prank your friends with a heart-throbbing celebrity voice. And things start to be adventurous when this happens within just a few clicks.
Voxal Voice Changer is voice-changing software that lets you alter your voice to sound like an alien, monster, and even your pilot caption during air travel.
In this article, we will set forth our Voxal Voice Changer Review. Plus, some famous alternatives to Voxal Voice Changer.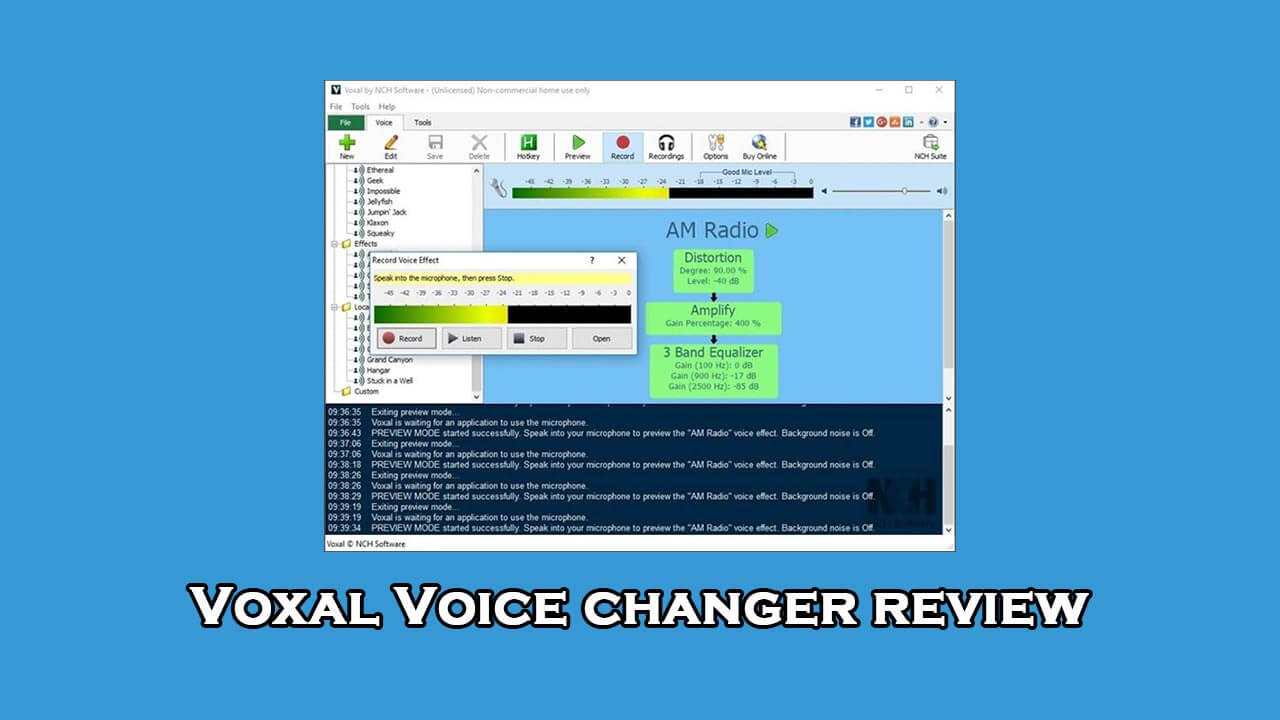 Part 1.

What is Voxal Voice Changer?

Voxal Voice Changer is a voice alteration software that converts your voice into another one. We can use it for fun or in business and education. The software is highly customizable and allows you to create a wide range of voices.

The Voxal Voice Changer uses the same technology as professional sound studios. It allows you to create unique voices, which you can use to fool others into believing that the speaker is someone else. The software has many features, including pitch shift and echo effects. The software is easy to use, and you don't require special skills or training to use it effectively.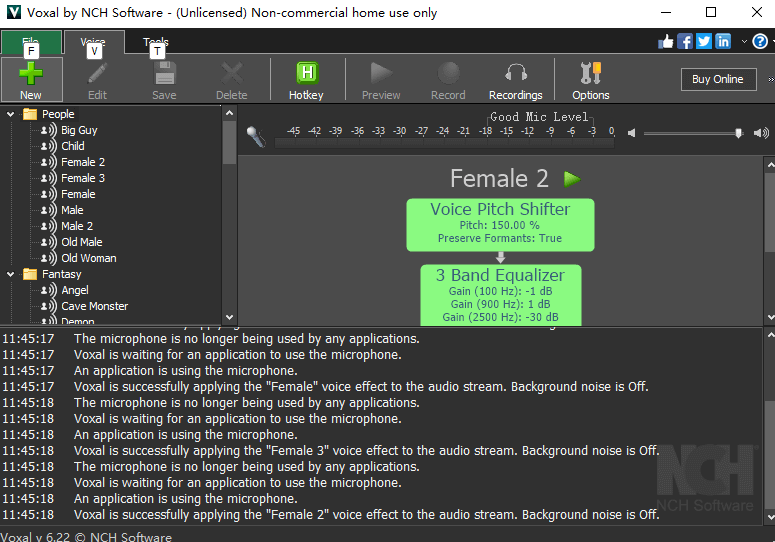 Feature
Here are some key features of Voxal Voice Changer that are irresistible.
Changes your voice in real-time.
More than 50 high-quality voices are available for you to choose from, each with its unique effect.
You can also use special effects on your voice, such as echo, pitch shift, tremolo, etc., and apply them together to create some cool sounds.
You can save your recordings to listen to them later or share them with your friends via email or social media sites such as Facebook or Twitter.
Part 2.

How To Use Voxal Voice Changer?

Follow these helpful steps to use Voxal Voice Changer on Discord and Skype.
On Discord
1

Go to the Voxal Voice Changer website and download their program's Mac or PC version. The download is free, and you should find it in the bottom right corner of their homepage when you're logged in.

2

Once downloaded, run the program and enter your email address and password when prompted. It will allow you to sync your voice changer with your account to use it across multiple devices.

3

Open Discord and sign into your account if necessary. Then open up a chatroom or direct message conversation with someone else on the platform.

4

Click "Settings" at the top of your screen and choose "Voice Changer." If there isn't an option for this under Settings, try clicking on "Advanced" instead—it may be hiding there! If neither works for you, reach out to Voxal voice changer team support.5. Type in what kind of voice effect you want (like "Alien") into the text box next to "Effect Type." Then hit Enter or click on OK at the bottom right corner of your screen!
On Skype
1

Download Voxal from the Voxal website.

2

Install Voxal on your computer and ensure it's running in the background.

3

Open Skype, go to your profile, and click on 'Tools.' Then select 'Options' from the drop-down menu.

4

Click on Audio & Video under the 'General' tab and make sure that the 'Voxal Voice Changer' is checked off under 'Sound Input.' You can adjust other settings here if you'd like, but we recommend leaving them as they are.

5

Go back to your profile page by clicking on the name at the top left corner of your screen and then select 'Settings' on the drop-down menu next to the name (in blue).

6

Scroll down until you see an option called 'Chat options,' click on it and ensure that both boxes below are checked off: 'Enable video calls' and 'Enable instant messaging chat sounds.'
FAQs About Disabled iPad
Mostly, people have specific questions in their minds that constantly bother their minds. I have answered some of the most commonly asked questions about Voxal Voice Changer.
1. Is Voxal Voice Changer Safe?
Yes! Voxal is a fun, easy way to change the pitch of your voice and have some fun with friends and family. It's also safe to use, doesn't record or send anything you say or do, and doesn't allow strangers to access your microphone if you're using the app in a secure environment, for example, at home or in a closed room.
2. Should I Buy Voxal Voice Changer Plus?
Voxal Voice Changer Plus also comes with a ton of other features that make it easy to change your voice on the fly: You can record audio snippets or send them directly from your device, includes a broad range of effects, and even set up custom hotkeys for all your favorite voice effects, so you don't have to go through menus every time you want to change up how you sound.
3. How to Fix Voxal Voice Changer Not Working When the Status Shows "Active Microphone"?
First things first: make sure that your microphone is active. Go into Settings and click on the "Microphone "tab. You should see an orange circle in front of your microphone name if it's active—if it's not orange, click on the circle to activate it.
Next up? Recheck your settings! This time, go into "Settings "and click on the "Voice" tab. Make sure that both "Enable voice changer" and "Enable advanced voice changer" are turned on if those options are available for your version of Voxal (they may not be available for older versions). If they aren't available for your version but should be, contact support@voxalapp.com and let them know! They'll help get things resolved ASAP.
Part 4.

Voxal Voice Changer Alternative

If you're looking for a Voxal Voice Changer alternative, nothing could be more excellent than MagicVox. If you're wondering why that is, let us elaborate on its features and perks.

MagicVox is an online voice changer that allows you to change your voice in real-time. It's easy to use and works with Discord, Skype, Hangouts, and many other applications.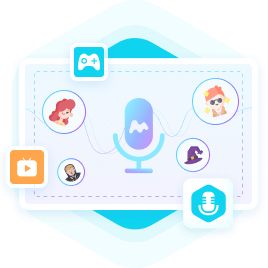 A Real-Time Voice Changer
Change your voice into different voices like a robot, girl, boy, baby, or your favorite celebrity.
Add effects like echo and robot effects to your recordings.
Record your voice or any other sound using this app.
Share the recordings with your friends and family via social media platforms such as Facebook Messenger or WhatsApp.
Pros
MagicVox works in more apps than Voxal
It has no ads or in-app purchases
You can use it across multiple devices
Conclusion
Voxel Voice Changer is an excellent deal to have fun by molding your voice and adding thick, rich bass. Give this article a quick read again for having a detailed Voxal Voice Changer Review. MagicVox is another fantastic tool that's relatively easy to work with and the best part? It doesn't cost any buck!