Halloween is an occasion that gives people license to disguise themselves into a completely different personality. Why not trick your friends by altering your voice into an unusual accent?
On Halloween, people organize scary pranks for their family and friends. Creating Halloween-themed videos is part of this special occasion. Well, you can entertain your viewers more by morphing your voice into some horrifying creature to add believability to the atmosphere.
Finding the best Halloween voice changer might be challenging. To have the best voice modifier, stick with this article until the end.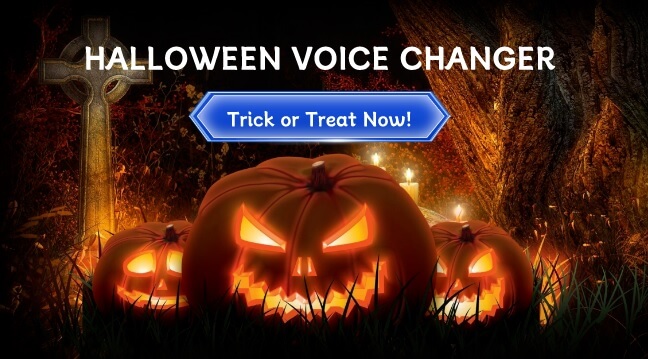 Part 1.

Do I Need a Halloween Voice Changer Device?

Let your folks and relatives spook this Halloween by ordering something special or unique from Spirithalloween or Amazon. From petrified costumes to creepy accessories, this website has stocked everything regarding horror cosplays of Halloweens.

You can add originality to your character by resembling your voice with the help of a voice-changing device. Whether you dressed up like a wicked witch or an unknown alien-type creature, you can sound like them by incorporating voice changing device with yourself in the parties.

Halloween voice changer is not a mere terrifying audio amplifier that should be brought out for Halloween parties only. It's a separate hardware audio modifier to tune your voices for the sake of adding the flair of humor to your digital content during recording or live streaming.

Which Halloween voice changer can go down to your needs? For your assistance, we researched and tested various devices. The device which is shortlisted is explained underneath.
Scary Halloween Voice Changer
This voice changer can make the voice's pitch low or high while keeping the realistic effect of your vocals. It can tune your voice completely into an unrecognizable character. You can prank almost everybody at Halloween while staying anonymous.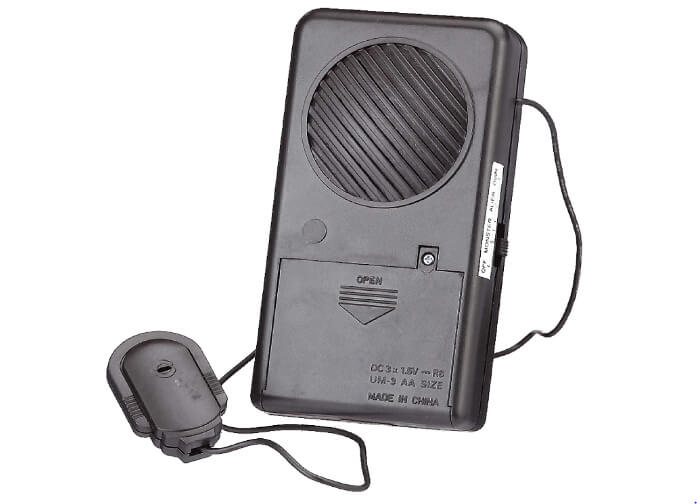 Let's dive into its features to comprehend the functionality of this fantastic voice-changing device.
Voice Changing Effects
The device includes two voice-changing effects to jiggle with. These monster and alien voice filters can be used to sound like Vecna.
Audio Amplifier
Pre-installed audio amplifier lets you increase or decrease the volume to the level of your choice.
Batteries
No need to cater to the electricity supply as this voice changer functions on AA batteries. Insert them, and you are good to go!
User Comment
This device can coordinate with the horror decorations themes, making itself a perfect addition to Halloween accessories.
Pros
Portable
Functions without electricity
Affordable
Part 2.

Best Halloween Voice Changer for PC and Mobile

These enlisted voice changers can turn your voice into a terrific one while keeping your identity hidden. Let's get started!

Experience the fun pranking with your friends on Halloween through this UnicTool MagicVox, which itself possesses extraordinary scary voices of ghosts. This voice changer alters your voice into a frightening sound. UnicTool MagicVox is the best Halloween voice changer app that magically changes your voice on PCs. Furthermore, you can replace your voice with immense and extraordinary horrible voice filters and apply awful effects to your vocal sounds.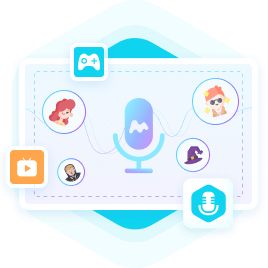 A Real-Time Voice Changer
Special Voice Effects: There are 200+ voice filters in this amazing UnicTool MagicVox. Applying these filters creates special voice effects. Scare your fellows at Halloween parties by introducing the effects on your voices.
Background Effects: It horrifies your natural voice through background effects. This voice changer tool provides many background effects to customize them with the audios to formulate freaky impacts on a person.
Prank your Friends: Users can prank their buddies when streaming videos, enjoying multiplayer, or even capturing videos. Creating voices like a Ghost, Vecna, or an Alien will frighten your friends, and their attention might not divert from you that you are the one doing it.
User Comment
The best part of this voice changer tool is that you can change the recorded voices. It is not necessary to record the voices at the instant and apply effects immediately. In addition, in case of users delete their data or have lost it, they can quickly retrieve their lost files and voices through UnicTool MagicVox.
Voicemod is a voice transformer for your Halloween. Turn yourself into a demon, a witch, or a robot and record these moments with hilarious voices using your PC. It produces a wave of fear across the body of a person who listens to those horrible voices. If you don't have a desktop, you can use your mobile. The modification of your voices is done in such an impressive way that listeners get stunned. It is a cheap app for users to buy.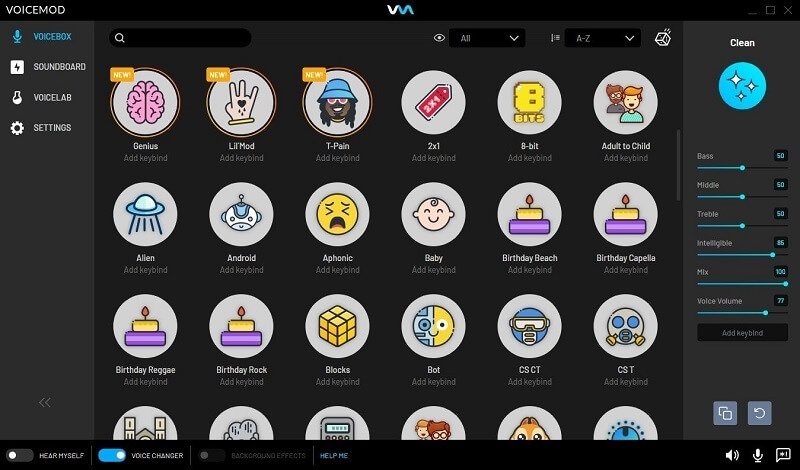 Key Features
Audio Effects: VoiceMod incorporates thousands of classic audio effects covering the section of the VoiceMod. Tease your community by accessing effects and presenting scary vocal sounds among them.
Trigger Noises from The Dashboard: VoiceMod modifies your voice with a single click and sparks up the voices into ghostly creatures. You can pick up any sound from the soundboard and trigger them at that spot.
Accustom Voices: You can accustom horrible voices while chatting, calling, and playing games with your fellows in the Halloween events on VoiceMod.
User Comment
Go through a free trial and get an approach to several premium features on Voice Mod. It works best on Halloween when installed on your PC as it is a real-time voice transformer. Furthermore, AI VoiceMod processes all the voices in one instant.
Add horror effects to your voices this Halloween via LingoJam. You have multiple choices to endeavor on this application. LingoJam transforms the male voice into a female voice or vice versa. It depends on you which voice you want to prank people, either a masculine or feminine pitch. Besides it, at the Halloween party, you have to ensure internet connection on your devices. Thus, you can open the website and make changes in your voice.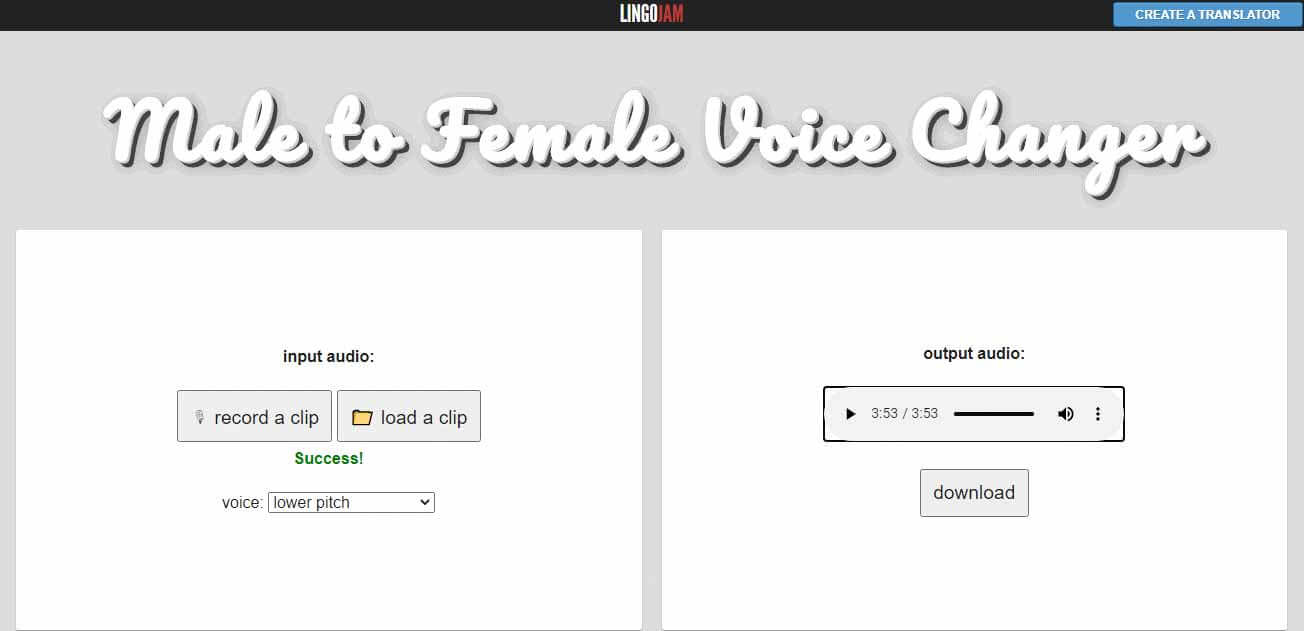 Key Features
Audio Customizations: Change your voice and optimize them by either increasing the pitch or decreasing the pitch of the sound to convert it to a scary extent.
Alter the Pitch: Change the pitch and frequency of the voices. The pitch of a female's voice is more profound, and the male voice has a slightly low pitch.
User-friendly: Accessible to users every time because you are not required to download it on your PC or android. You can use its website for voice changing.
User Comment
It allows access to all sound effects on the website. Do not require to download the tool, you can simply use its website. Just record and input a clip on the site, apply customizations, optimize them, and receive the output sound.
This is the best Halloween voice changer app for your PC and mobile. This constitutes dual aspects. First, you can modulate your voice into awful ones, and second, it records your voices too. Besides it, you can rectify the voice frequency and the pitch of the sound if you are recording. This additional feature assists users in making the high or low intensity of their voices.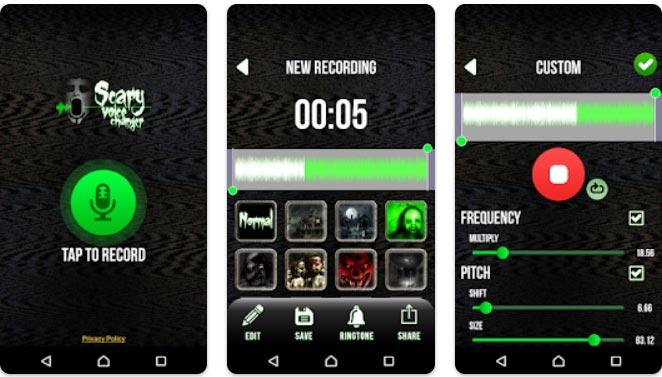 Key Features
Creepy Voice Recorder: Select the scary voice you want to apply to your voice and start recording. This converts your voice into scary noises with some backdrop beep.
Voice Customization: This application has many custom effects to be accustomed to on the soundtracks. These are all terrifying effects. You can frighten your friends using them on your voice.
Apply Ringtones: You can apply scary ringtones on your android and set terrifying alarms that will wake you up with a wave of horror. Set up these ringtones on the mobiles of those you want to scare.
Free of cost: Scary voice changer and recorder are free and are available for everyone to use without spending any credits.
User Comment
Scary Voice changer and recorder (android) allow applying custom effects on audios and your live voices. Editing the effects is also possible. Once you have used them to your audio, move to the Edit section and cut out the unnecessary part. Besides it, downloading this app requires no charge. It is easy to install and use.
Multiple built-in effects await you to change your costumes, transform yourself into a ghost, and prank your pals with horrible music. Capture these fun moments. Moreover, app users can also alter the speed of the voices. Hasten the sound and make them funny or make it relatively slow like an old ghost. These voice-changing effects will entertain you and spook your fellows on Halloween.
Call your friends and talk to them in humorous and frightening voices by converting your authentic voice to an evil spirits through this audacity emulator on Halloween.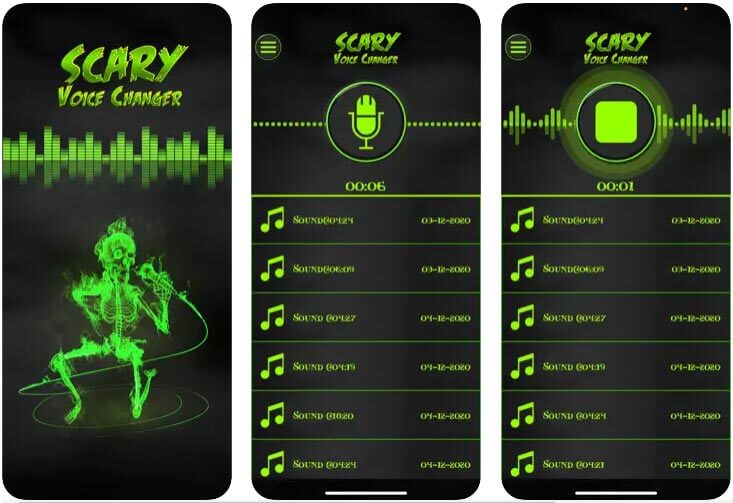 Key Features
Microphone Effects: Explore the terrible optimizations that make every person's teeth shiver to a greater extent. Record your voices, change them into scary sounds, and send them to your buddies, making them panic.
Authentic Voices: The scary voice change seems phony, but this tool is authentic. It does not turn your real voice into a fake sound; instead keeps them real.
Free of cost: No charges are required to access this IOS scary voice changer application. So install the scary voice changer and recorder on your IOS.
User Comment
You can modify your voices into the voices of the demons whom you have never met. So scary, isn't it? You can rename the audio clips on the Scary voice changer and recorder for your IOS. Furthermore, it is free of cost application. There is no need to purchase Scary Voice changer, and Recorder (IOS).
Part 3.

How to Get a Scary Halloween Voice?

A scary voice is not always used to spread terror. Sometimes, frightening audio is used with something cute. For instance, combining an evil laugh with a doll-like picture or smiling face is cool and fantastic. Whatever its purpose, terrific music always adds a realistic effect to the atmosphere. People enjoy being petrified.

So, how to get a scary Halloween voice through a voice changer? Here is a step-by-step Tutorial.
Step By Step Tutorial
Step 1: Download and Install

Browse the official website UnicTool MagicVox or whatever software you want. Click on the download button. The .exe file will begin to download. Launch it on your device by following the instruction wizard. If you are operating it for the first time, follow the guide in the manual.

Step 2: Mic and Headphone Configuration

Navigate through the setting of the voice changer, and assign a mic as input and headphones as an output. You can do this through the windows configuration center as an alternative solution.

Step 3: Browse through the Voice Effects

Once you get into the operating surface of the voice changer, you will find various soundboards enlisted there. Each soundboard contains music effects and audio. To make your selection process hassle-free, set keybing to soundboard or audio effect so that the voice effect is applied whenever you press those key combinations.

Step 4: Customize Your Own Soundboard

Import .WAV or .MP3 file format to expand the pre-existed scary voice library. There is a tool called voiceStudio to customize your own menacing voice; you can also record a terrific voice to make a Halloween video.

Step 5: Integrate With Other Applications

In your desired game or app's settings, ensure to select Microphone (Voice Changer Virtual Audio Device). For easier use, set this as your Windows default microphone.

Step 6: Add Voice Effect to The Audio

Prank your friends on game or voice chats by adding customized or pre-designed filters.
Conclusion
You must be looking for scary accessories to have fun with your friends. Let your friends spook by hearing the completely morphing voice from your side. It can be done by incorporating a best Halloween voice changer device with yourself.
You must need a digital voice modifier if you are doing live streaming or in a podcast. UnicTool MagicVox is the one that is equipped with the terrifying voice filters to be applied on real-time applications. This Halloween voice changer will convert your voices with minimalistic efforts in no time.