Movies have always depicted only nefarious people changing their voices to stay hidden and anonymous, but that has changed with time. Nowadays, people change their voices for fun or to enhance their otherwise unimpressive voices when talking online. You may have come upon an instance where you wanted to sound like some great celebrity like Darth Vader, Obama, Donald Trump, or even The Radio Demon, Alastor. If you are looking for Alastor voice changer tools and apps, you have come to the right place.
Today's article will tell you about many Alastor voice changer apps and tools you can use for fun, singing songs, TikTok videos, or playing online games.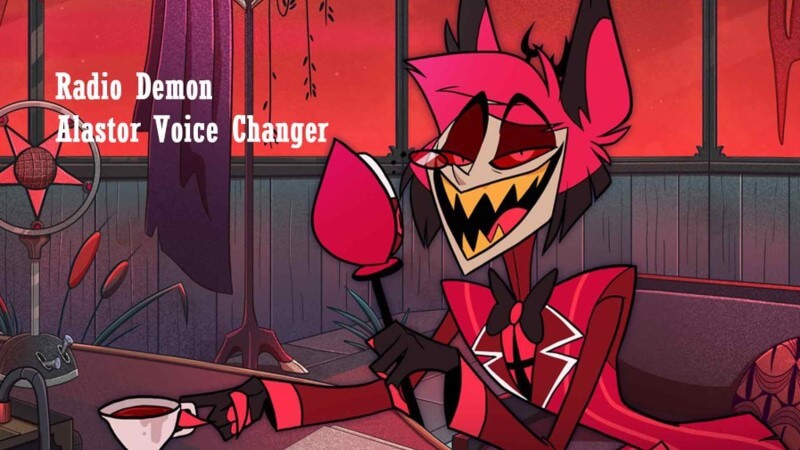 Part 1.

Best Alastor Voice Changer for PC You Must Try

Let's first discuss the three favorite apps you can use as Alastor voice changer tools to get the most out of your Vlogs or streaming.

MagicVox is our all-time favorite Alastor voice changer app with over 200+ sound effects that you can easily use for multiple purposes, even VR chat. Let's see what makes it so great.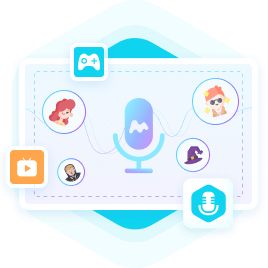 A Real-Time Voice Changer
Best apps for real-time voice-changing capabilities
200+ voice options and filters, giving you a huge choice
Change the voice filters on the go with hotkeys inbuilt
Use real-time changed voice with any app or software
Provides background noise cancellation for crisp audio quality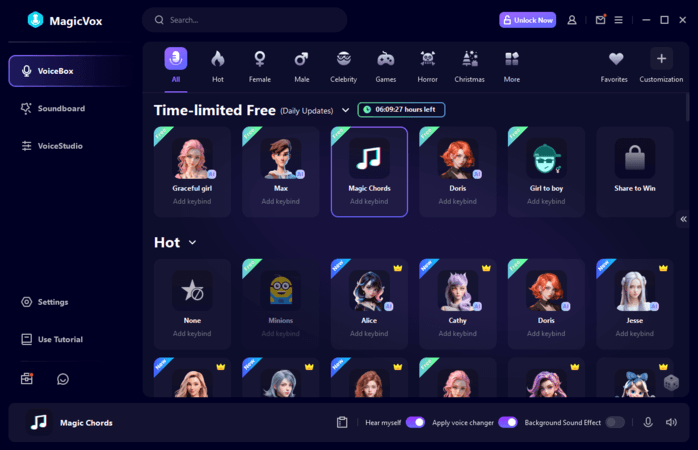 Pros
One of the most extensive libraries of filters with the premium version
Two subscription models which you can use depending on your need and demand
Hotkey support allows you to change voice filters within apps without the need to open the MagicVox app
Even has the option to add background sounds when streaming, enhancing the experience
Cons
Freemium has not so many options
Professionals will need to buy a premium version for full functionality
Voxal voice changer is an excellent Alastor voice changer app for your PC which you can change your voice in real-time with many sound effects.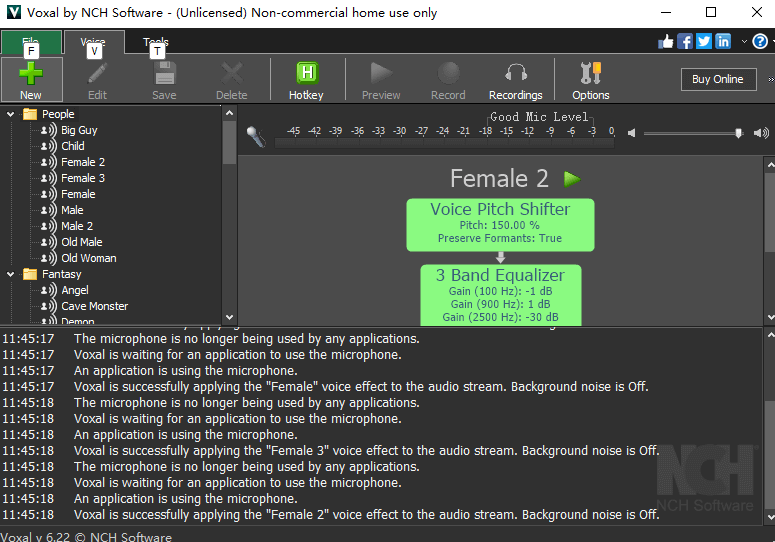 Pros
Many different options to choose from or create your custom voice for gaming
Allows you to change new effects to already recorded audio files
Most games are highly compatible with Voxal voice changer
You can easily add background noise with this Alastor voice generator
The app allows you to combine different chains of audio files to make a single and exciting audio file
Allows a great many options for custom voice changers making many filters for your creations
Incredibly low CPU usage not hampering your gaming
Cons
At the moment, you can only use it for Windows, while other platforms may come in the future
Have to purchase the commercial license for more serious work
Voicemod is another great Alastor voice changer app with many features that make it stand on its own and give you one of the best experiences. Best for gamers who want to enhance their voice during online gaming with this Alastor voice changer app.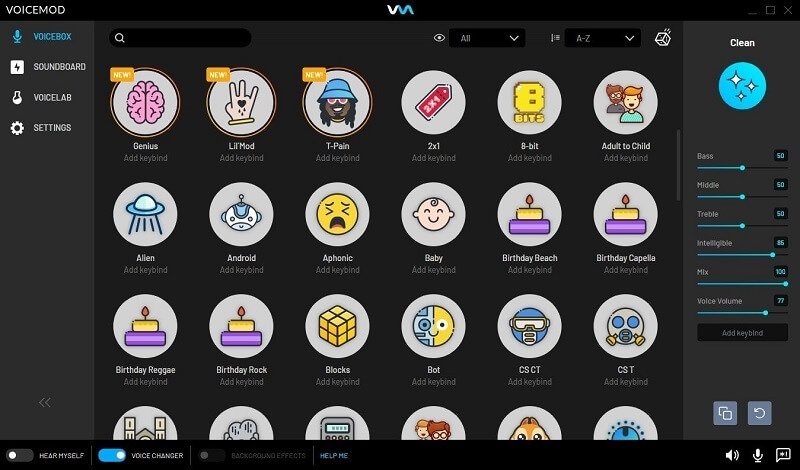 Pros
Simple software with powerful features you can use to make profiles for individual apps and games on your PC
The best aspect that sets it apart from many other competitors is its regular themes and celebrity inclusion
Just like other great software, Voicemod allows you to test out their beta to help them deliver significant updates
Cons
Unfortunately, this app isn't yet made for Mac users, and they have asked to stay tuned soon for the best news
Those who do want to use this fantastic app on their mac may need to access it through Bootcamp
Part 2.

Best Alastor Voice Changer App

This part explains two great apps you can use for Alastor voice generator purposes, whether for fun, professionally, or as a pastime hobby.

Typically, we have many tools and software that work around voice modulation when you want to use apps for Alastor voice changer purposes. Still, this app is also a digital diary where you can store your essential info and reminders.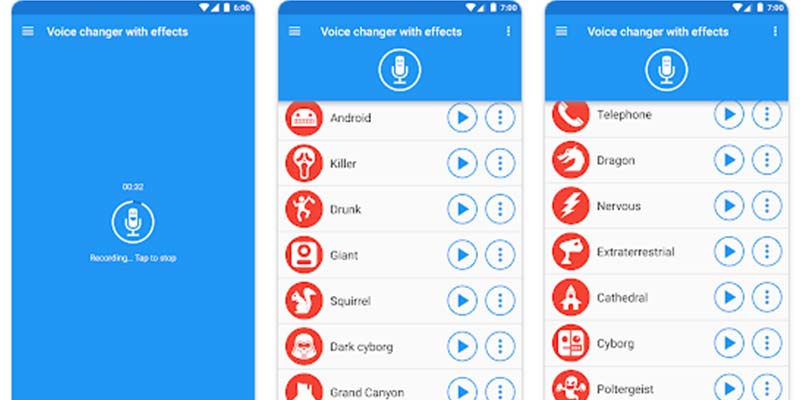 Pros
It allows you also to change voices in a video which makes it a unique app on our list
Like many other apps, it does real-time voice changing as well as change after recording an audio clip
This app also lets you tweak different voice filters to add your personal flavor into the mix
Cons
Sometimes the sounds that you change and save come out with low quality, and the app still has a few small bugs that need ironing out
Comment
Although this app is for android users and has many great features, many other apps out there work on different platforms for maximum usage.
2. Celebrity Voice Changer
Even though you may find a lot of negative comments about this app, it is one of the very few apps that try and sometimes hit to cater to celebrity voices. So, let's hear more about this Alastor voice changer app, available on Android and iOS.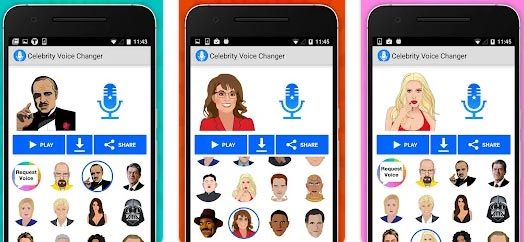 Pros
Simple UI and easy installation are why this app has been downloaded so many times
Easily supports multiple platforms helping your work stay in continuation
Developers are adding more celebrity filters on popular demand of their users
Cons
Paid app and only available in English as still in infancy for Deep Learning Technology
It supports in-app purchases if you want to add more filters to your library
Conclusion
We know you can't wait to try the Alastor voice changer apps we have mentioned in the article and see what the fuss is about. We hope you have great fun and get your work done. We recommend giving MagicVox a try and test out all its features as in this list; it is one of the best to provide full features.