Changing the pitch or the tone of a user's voice is possible with accent generator or voice changer software. In addition to recording audio files, it can be used for gaming trolling, or sharing them via email or social media platforms such as Discord, Skype, Zoom, and Steam.
In most instances, the software is used to have fun with your friends by mocking them with your funny accent. But can you change your voice to a British accent? In this article, you will learn how to find the best British accent generator Text to Speech online and British voice changer.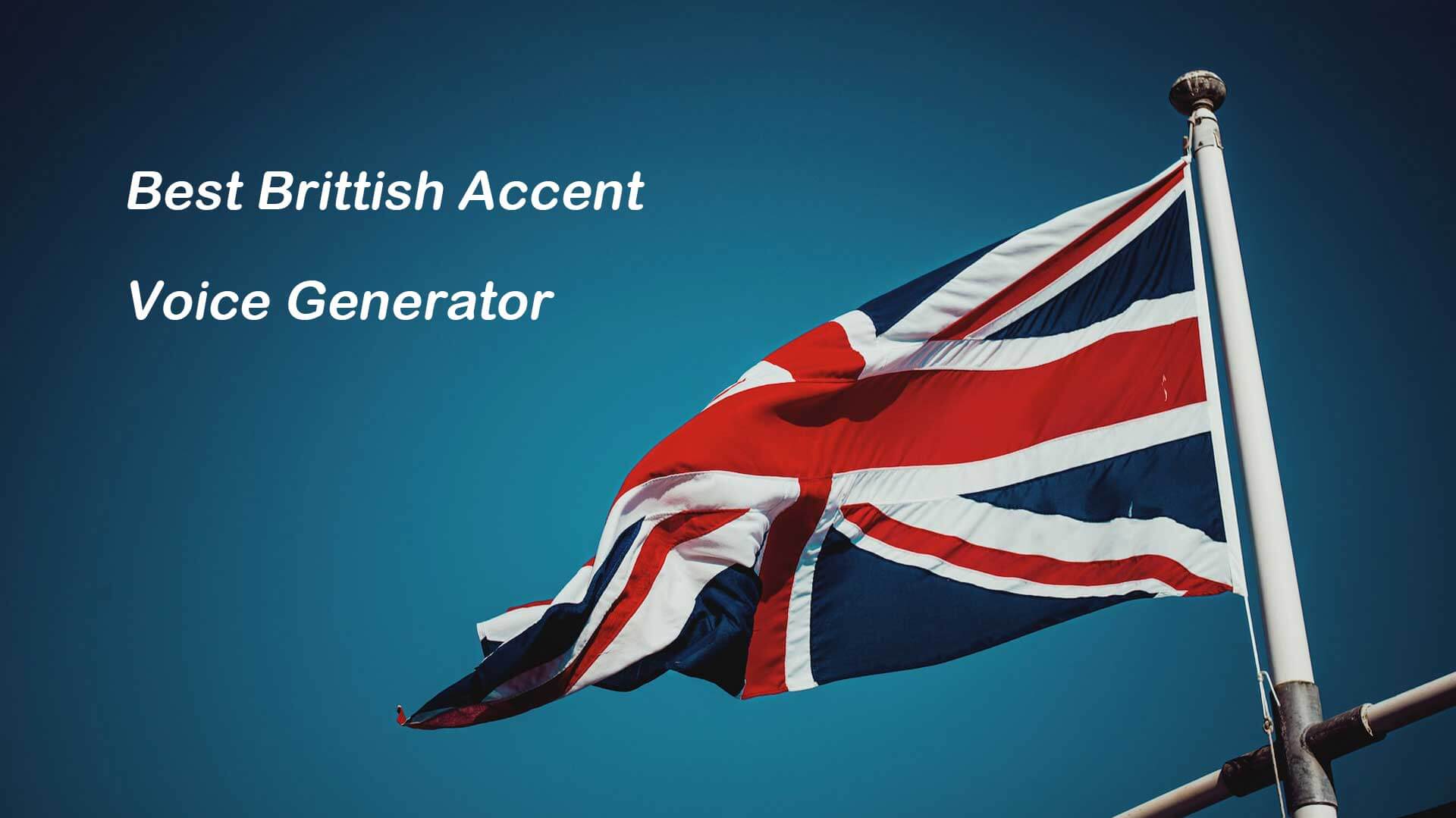 Part 1.

Best British Accent Text to Speech Voice GeneratorOnline

The following are some great British voice generator online.
1. Narakeet British Accent Voice Changer
The use of online British accents can be very useful for creating audio materials and videos for the UK market, as well as to mix up conversations recorded for target markets around the world. As a narrated video software, Narakeet helps users to create real-time videos in text format.
It is extremely easy to create audiobooks, video lessons, engaging presentations, and informational videos online using Narakeet's British accent generators. With this british accent text to speech, you can convert your written text into British accent audio online.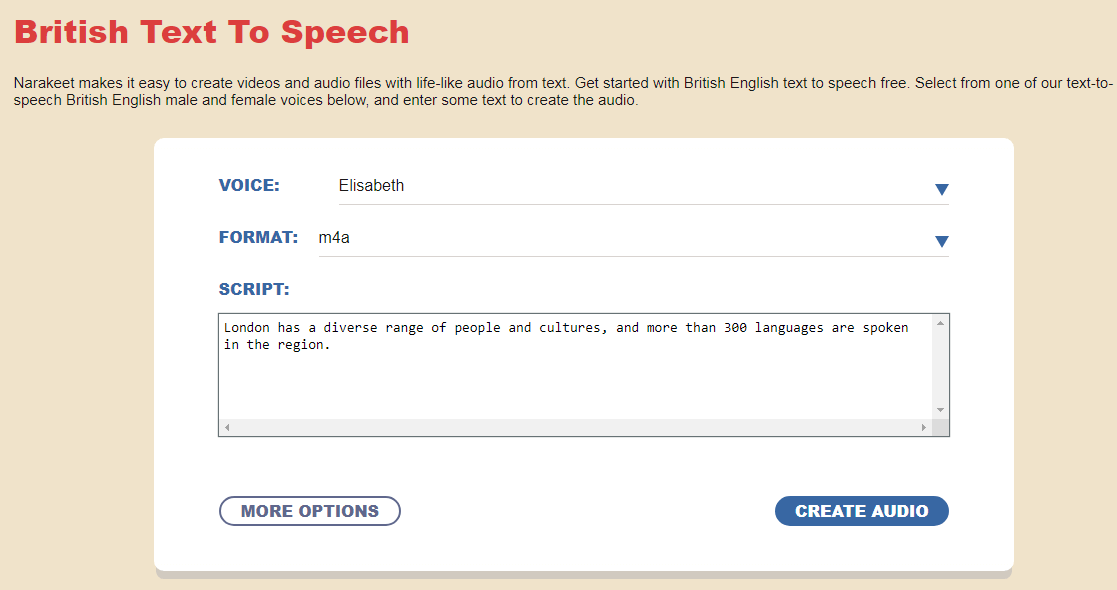 Key Features
Narakeet has 14 male and female British English voices that you can choose from.
In other regional variations of English, there are many more.
Naraweet helps you create audio and video files with lifelike sound from the text.
MP3s, podcasts, and videos featuring British accents.
I believe it is one of the best voice changers for British accents and you can try their British accent Text to Speech app free of charge. In just minutes, Narakeet can produce voiceovers from your scripts using British voice generators.
2. Voices.com
Vocalists and clients connect through Voices, the world's leading voice marketplace. The biggest brands in the world trusted Voices to bring their projects to life since 2005. Voices , a cloud-based voice service, has become the go-to source when it comes to professional voice needs thanks to its intuitive platform, its immediate response time, and its unmatched algorithms.
Here you can hire professionals with British accents.You can find a british voice actor easily and quickly, so you can stay on budget, on schedule, and worry-free.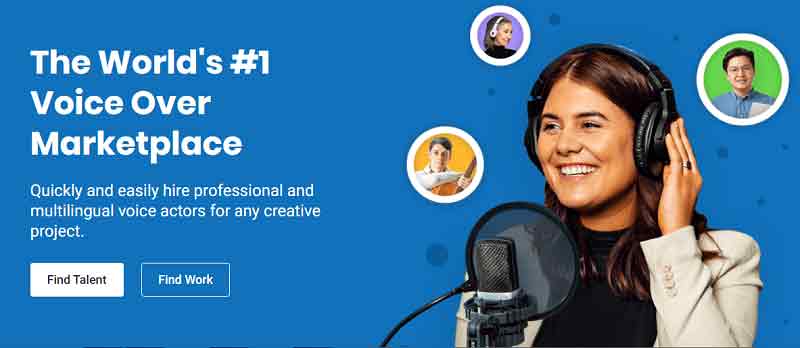 Key Features
Voice-over skills can be browsed.
You can browse by location, accent, style, role, age, and other characteristics.
Exceeding Expectations in Voice Audio
With Total Budget Control, stay on budget
In minutes, you can receive a custom response.
Voices.com was used by me to find British accent voice actors for a video I was producing for UK market. The video I created came out very professional after I went out looking for an actor. This is the best voice generator for the British accent.
3. Ttsmp3.com
Get professional English speech for free by converting your English text. Ttsmp3 can be used for online courses, YouTube videos, presentations, and to add accessibility features to websites. Text will be read in the native language of the native speaker with a specific accent.
The texts you will receive can also be downloadable as MP3. Multiple speakers may be available in some languages. There are multiple languages supported by this software. You can also adjust the voice's volume and speed.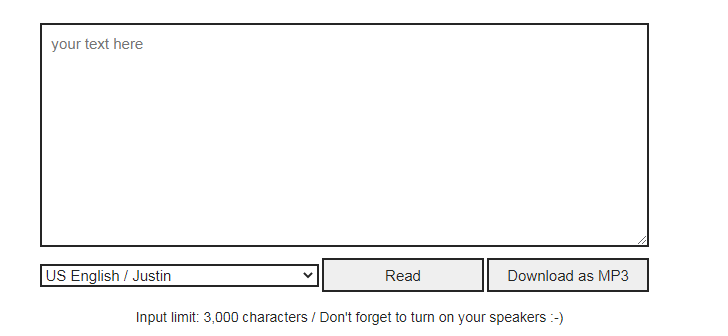 Key Features
There is a limit of 375 words or 3000 characters that you can convert for free every day.
The only plans available are annual or 24-hour plans.
The voice can be changed using syntax.
In the text you have the option of switching between speakers
Ttsmp3 is what I consider to be the best voice generator for British accents in my opinion. Probably the best feature of this program is to be able to change up to 375 words a day to any language you wish.
4. dcode.fr
You can use dcode as a free tool to play games, solve math problems, geocache, and solve other daily problems! Below the menu, there is a search bar that is available on every page. You can use a single keyword or a small group of keywords to conduct an efficient search. The tool is there for you to search for British accents and is available to you for free.
The tool does a great job of mimicking the British accent. As a text author, you are responsible for creating a British accent by improving pronunciation so that it has the credibility of a British accent.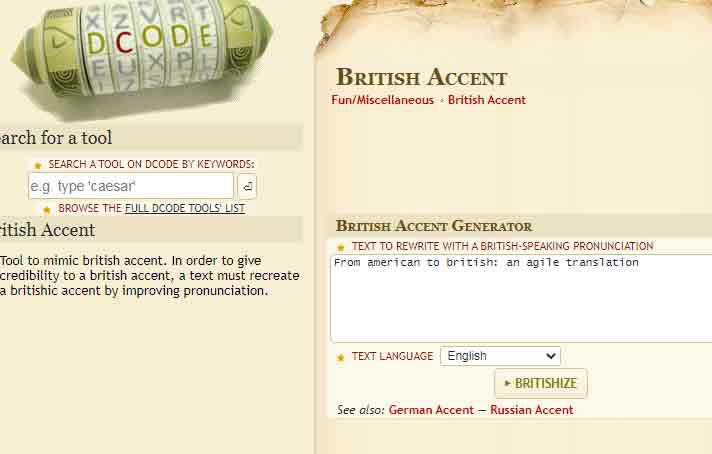 Key Features
This program also offers a number of other tools in addition to the British accent voice generator.
Vocal overs are free of charge.
dcode makes it easy to search for tools.
In spite of the fact that this tool is good, it can be difficult for beginners to use.
5. Responsive
It is difficult to find good technology for the British accent text to speech to work well, and implementing that technology is always a hassle.
Responsive
is a british accent gerator that is easy to deploy, affordable and weighs only 14KB, and that overcomes a number of problems such as (but certainly not limited to) per-character costs, having to initialize the speech engine after the page has loaded, API call delay, and other annoyances!

Key Features
Chrome desktop, Safari, and iOS are natively supported.
User-friendliness and versatility
Voices of both the main characters
The quality of the voice is excellent
As far as I am concerned, it is the best British accent genrator online. The website is future-proof since it won't require flash or plugins, it won't cost per word, and it will have unlimited text to speech!
Part 2.

Best American to British Accent Voice Changer Software

Additionally, there are some software programs that change your accents. Listed below are some of them.

You can change your voice in real-time with UnicTool You can customize your own soundboard with this incredible voice changer from Voice Lab. It also includes more than 100 voice emoticons in addition to more than 100 voices and 300 sound effects.

Aside from offering a wonderful

male-to-female

voice filter,

UnicTool MagicVox

can provide you with an enjoyable online voice experience across a wide range of platforms, including Fortnite, CS: GO, Discord, Zoom, and more.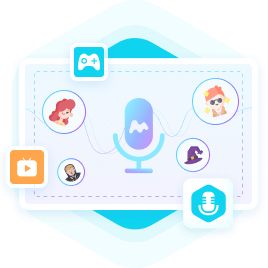 A Real-Time Voice Changer
Get Started with Changing Your Voice Easily, like Irish accents !
It is possible to alter your voice in real-time by using various voice filters.
Games and other applications can use voice emulation directly.
You can use these voice effects on nearly any program you like.
2. MorphVox
The MorphVOX software follows a fairly straightforward principle and the person using it usually will be able to change the tone of the voice between three different tones: man, woman, or child. MorphVox utilizes the same main options as previously seen to alter the voice, to fool or trick someone into believing they are talking to someone else of different sex.
It's a good choice when you want a different voice during a call since Morph Vox can be used during live conversations.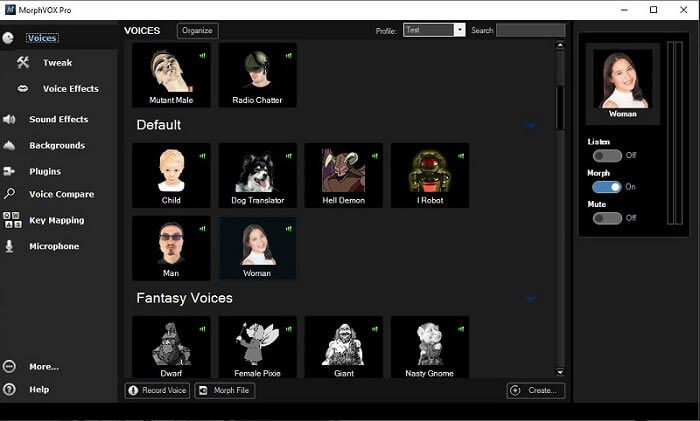 The software is best used for comics or entertainment, but you can still change your voice using the settings that you set. It is also possible to change MorphVox's voice to another accent. The free version provides just three voices, but the pro version costs $39.99.
Key Features
oftware technology for voice changers of the highest quality
Improves sound quality by learning from your voice
Accesses online games and chat programs easily
Voice changer with low CPU and bandwidth usage
The built-in voices can be changed to man, woman, and little folk
Sound effects are built-in
The pro version of MorphVox is not so expensive either. It's a good voice changer. Alternatively, you can try the free version of this software, and then buy it if you like it.
3. Adobe Premiere Pro
A common video editing software, Adobe Premiere Pro has many audio-oriented features. In addition to AI-driven editing tools, the program includes post-production tools that can be used to enhance your audio files. A simple click of the Lowpass button muffles sounds with the Mastering tool. Meanwhile, the Lowpass button muffles sounds instantly.
Adobe Premiere Pro provides many other tools that can be used to create the illusion of another person speaking, including Surround Reverb, Balance, which gives the impression that sound is coming from different angles, and DeNoise, which reduces background noise.
Additionally, it offers voice-over services. Adobe premiere pro costs $20.99/month and includes all the voice-changing effects.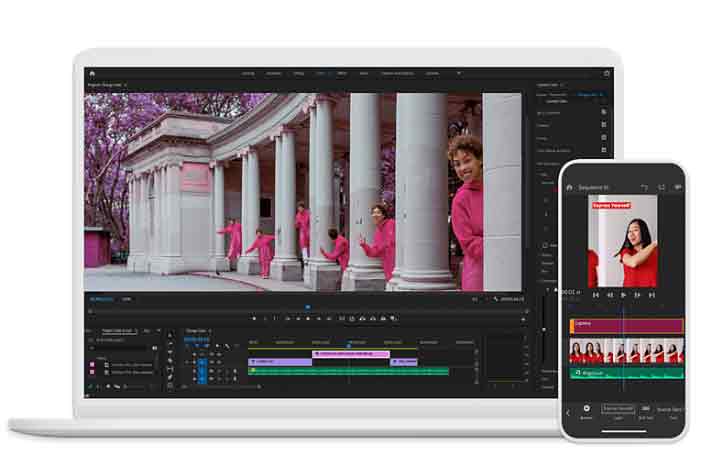 As a video editor myself, I find Adobe Premiere Pro to be one of the best tools out there. There's no doubt it must be an excellent voice changer for British accents.
Conclusion
In this article, we introduced a number of British accent voice changers and British voice generator. There are a number of tools, such as UnicTool MagicVox, that work efficiently and are trustworthy.
The tools mentioned above have a wide range of features, but all of them require text or video to change into a British accent voice. The software MagicVox can allow you to change your voice
to a different accent
during your meetings or while playing games, etc.Therefore, come and download best British voice changer Unictool Magicvox for free now!