We've all become use to talking over the phone, videocall and through social and gaming platforms. Communicating with many people across the world is an aspect of life we may not appreciate as much as we thought. All these forms of communication allow us to express ourselves with our tones, dialects and general voice expressions. One way you can amplify this is through a realistic voice changer. An AI program which can alter your voice in any way you like, our new pieces of software will be a realistic voice generator for your communication and voice purposes.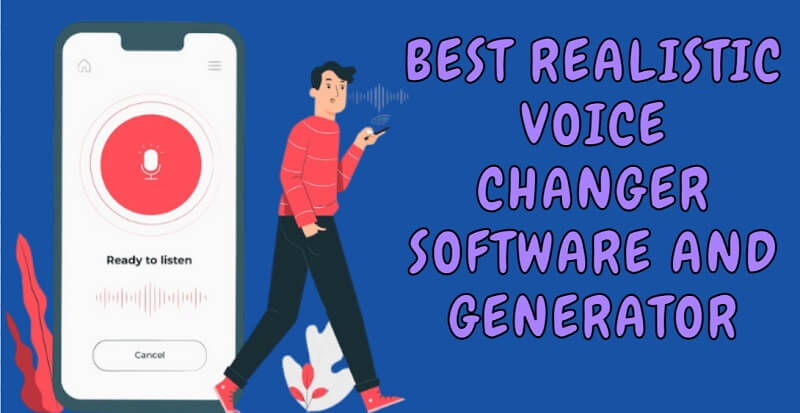 Part 1.

BEST REALISTIC VOICE CHANGER SOFTWARE

Change the way you communicate through our MagicVox realistic voice changing program. A real-time voice changing tool with over 125 filters, alter your voice instantly across multiple platforms. MagicVox is a realistic voice changer, featuring realistic humans voice filters that can be unrecognisable to many.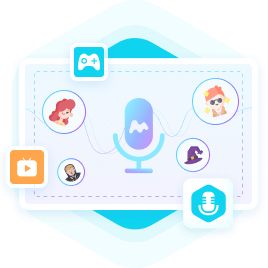 A Real-Time Voice Changer
Allow users to edit the recorded voice notes in real-time
Provide users with 125+ voice filters,500+ voice effects.
It works without distortion and has high-quality output with Windows 7, 8, 8.1, and 10.
The sound is very natural.
Alongside voice changing filters, the software also features new effect releases inspired by popular pop culture characters. This realistic voice changer also allows you to create your own voice filter to create a specific sound for platforms or characters you have. Furthermore, this realistic voice generator software also features background sounds, allowing you to transport yourself or your character into a new environment.
The program does require sensitive information before downloading and it can be a bit complicated to install. However, there are guides to make the process quick and easy. In addition, many of the programs voice effects are only featured in the premium edition of the software.
How to Get a Realistic Voice
Step 1: Download the voice changer.
Step 2: Configure input and output device. From the setting, assign a microphone as input and headphones as an output.

Step 3: Select the platform and go to the Audio Setting, set Voice Changer Virtual Audio Device (WDM) as default input device.
Step 4: Select the Human voice filter. Or you can use the voice maker to custom a voice to fit your voice better.

Step 5: Record your audio or import the audio file to apply the voice effects and filters.
Another realistic voice changing software is Voicemod. Created in 2014, this software allows you to sound like any character you like. For those that may be new to communicating on gaming platforms, live streams and discords, using a realistic voice changer is a great tool to help you ease out of your comfort zone.
If you're someone who has been using such forms of communication for a while, then a realistic voice changer is a great option to liven things up and have fun with chatting to people across the world. With its range of voice altering effects, Voicemod is perfect for every aspect of your online world.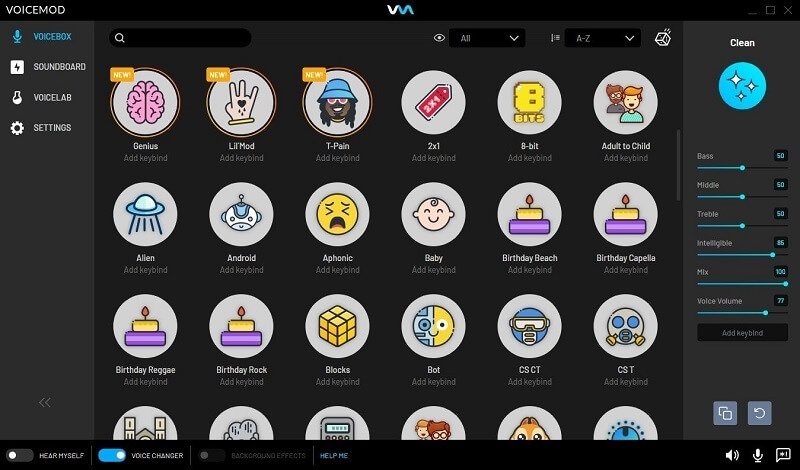 Whether that be gaming, professional use, educational purposes and general leisurely chats. Another bonus to the software is that each voice changing feature has an accurate avatar, meaning you know what you're getting when you use the feature.
There are a few disadvantages to the system including the ability to uninstall and it may affect the audio-drivers.
Transform your voice with MorphVox's realistic voice changer. Downloadable on Mac and Window OS systems, this real time voice changing software can transform your voice into any gender, age or character you like.
Perfect to use on Discord, the AI program features voice learning technology designed to enhance the use of the realistic voice changer. Featuring various voice and sound effects, have fun on Discord and other various online voice chatting platforms by altering and transforming your real time voice.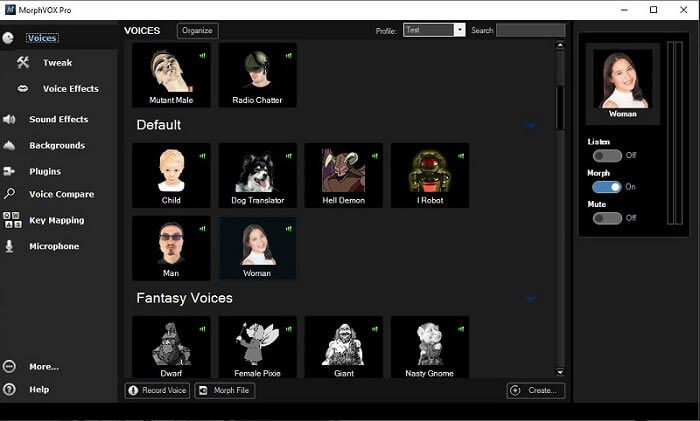 MorphVox does feature some disadvantages which include a complicated set-up process as well as the need to learn how to use the software before you can really use it to its advantage. However, it does feature some positives, including many built-in voice changing effects, renders customisation effects as well as illustrating optimal functioning whilst using the software.
Part 2.

BEST REALISTIC VOICE TEXT TO SPEECH GENERATOR

Your written word has never sounded so good. Use iMyfone Voxbox to transform any piece of written work at the touch of a few buttons. A software which includes over 22 languages and over 3200 voices, people across the world can bring any text to life. Using realistic voices, this realistic voice text to speech generator assists with voiceover work and much more. From characters, celebrities and multiple languages and accents, the possibilities are endless. The great thing about this software is that it has a multi-in-1 function, taking all the tedious work out of converting, recording and editing. Furthermore, download the audio files in MP3 or WAV format.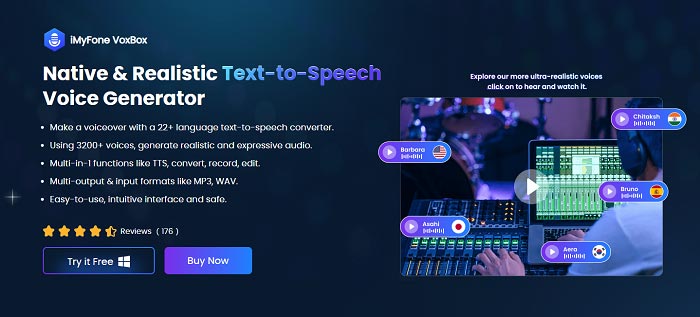 Achieve high quality and professional work through the use of Murf.ai. Whether it's text to speech for social media posts, audiobooks/broadcasts, education purposes and more, having a realistic voice brings a sense of authenticity and familiarity to any piece. Murf.ai's realistic voice text to speech generator uses over 120 voices in over 20 languages, which allows you to tailor your piece specifically for your work. It also features the ability to pitch, punctuate and emphasis certain moments within the text, allowing you to capture your desired message and tone. Making your life easier, add video, music and/or images to the voice as well as collaborate in real-time with co-workers on projects.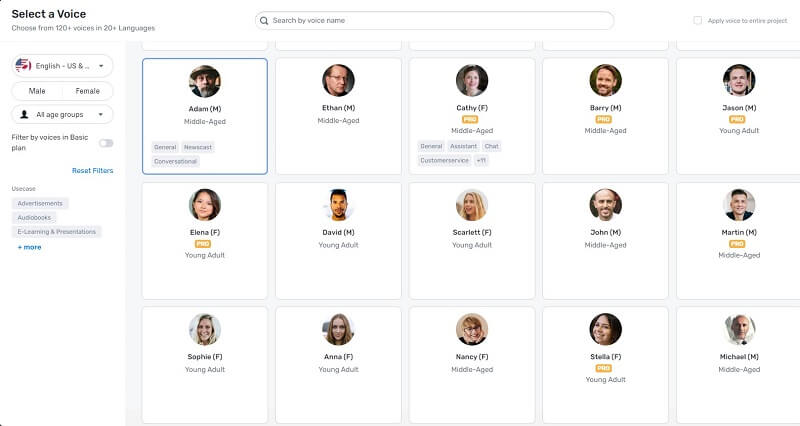 If you want something that can change your voice in real-time without costing you a single penny, voice-changer.org is the best we recommend.
The cool thing about it is that you don't need to create an account or provide any detail. It is a web-based version with premium voice changer qualities. All you need to do is start recording your voice, customize it, and converge it into any character voice you want.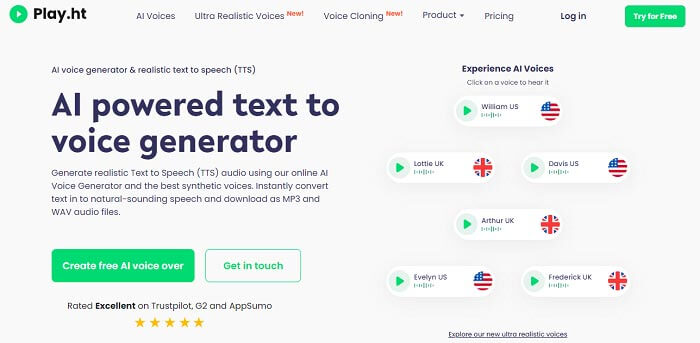 Pros
Allow you to upload or create a new voice in real-time
All you need to click once to start recording and customize your voice
Cons
Offer few voice skins and effects
Conclusion
There you have it! Our new realistic voice changer and generator program by UnicTool MagicVox. Enjoy playing around with your voice across calls, gaming and live streams in real time with our MagicVox program. Using our AI program will bring new life into any task and hobby you do across communication platforms. Suitable for Windows and Mac systems, enjoy the freedoms of altering and customising your voice with over 300 voice effects. Have more fun online across multiple platforms for you, your friends and viewers to enjoy.