Have you ever thought of changing your voice to something fun and scary? Now you can get to with Voicemod! And we are not talking about just some robotic sounds; this app is much more than that.
You can use Voicemod for fun, games, or professional purposes; it's all up to you. But Mac owners are still waiting to cherish such moments as Voicemod for Mac version is still under beta. For now, you have to choose another voice changer for Mac.
We will share some hot updates on this, plus some famous alternative voice changers of Voicemod Mac in this article. So be tuned and read the whole article to know more!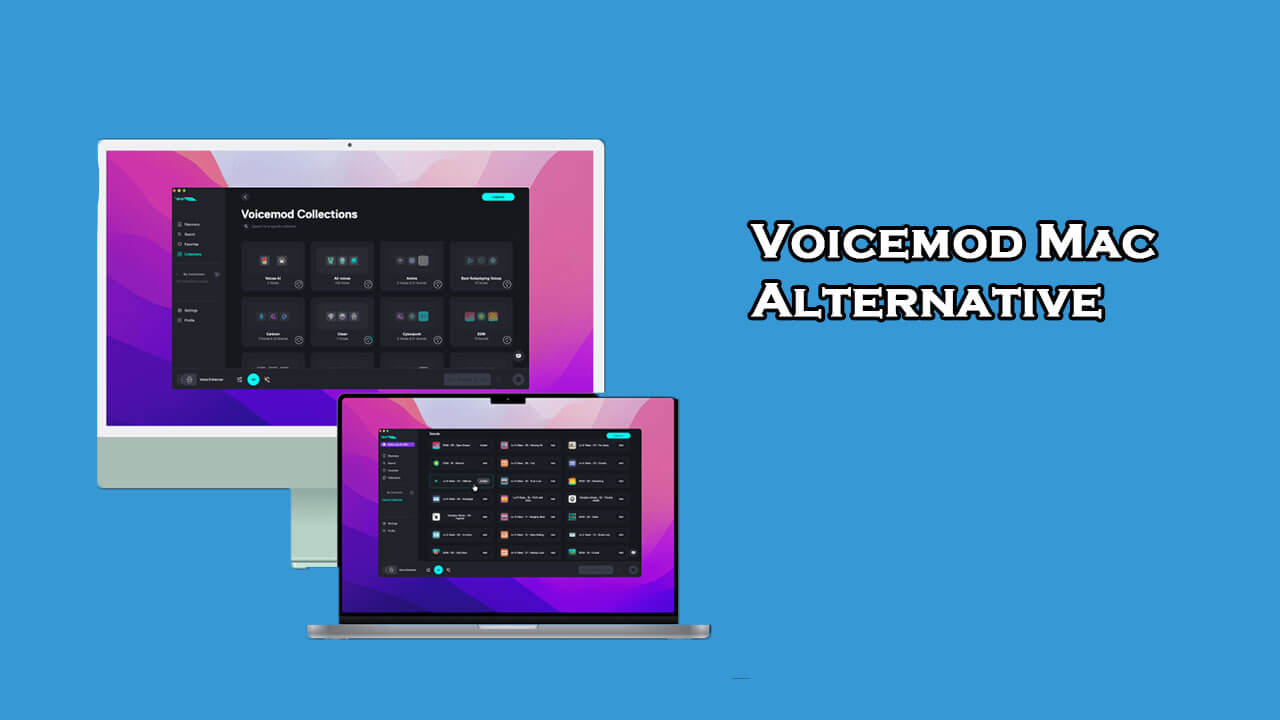 Part 1.

When is Voicemod for Mac Coming Out?

Voicemod for Mac lets you create unique audio effects that you can use in voiceovers and podcasts. It's easy to use and completely free. For Mac owners, there is good news soon; they will be able to use this fantastic tool. According to the support team, the update is just around the corner. The team shared important information regarding a much-awaited update. The alpha testers phase has closed now, and the beta program will open soon and share more info.

The team has further shared that they are trying to make the app runs across all the latest operating systems and versions. Stay tuned for information by joining their discord group.
Part 2.

How Is Voicemod for Mac?

Do you want to change your voice to sound like a robot? Or do you want to sound like someone else? With Voicemod, you can do both.

Voicemod is an app that makes you sound like a celebrity. It's a voice changer, but it's not just for fun; it also has practical applications.

You can change your voice to sound more like a famous person and use that to record a video on social media or make prank calls.

Or you can use it to make your speech more understandable when you have trouble speaking or have a disability.

In addition, Voicemod lets you change the tone of your voice so that it sounds deeper or higher pitched than usual. It can help people who have trouble with their voices due to medical conditions such as cancer or surgery.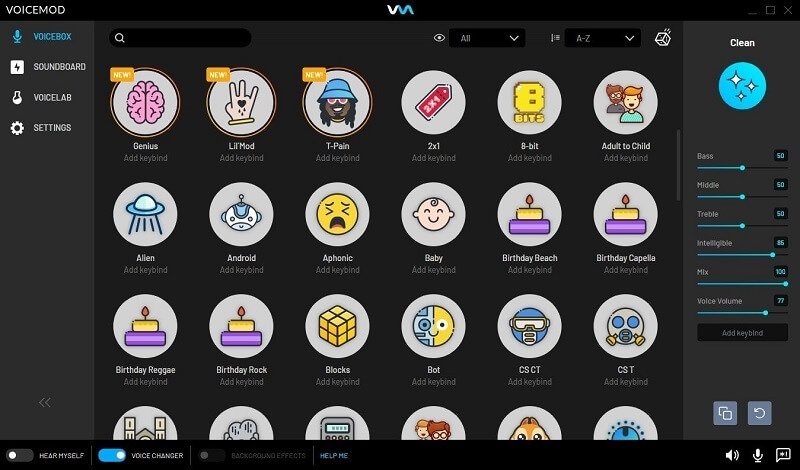 Feature
If you're feeling adventurous, there are also some more advanced features available:
Voice Changer Effects – Add effects such as robotic or high-pitched voices that make it sound like you're talking through a megaphone.
Pitch Correction – Increase or decrease the frequency of your voice so that it sounds higher or lower than expected.
Pitch Shift – Change the pitch of your voice by Voicemod for Mac without changing its tone or quality, such as from male to female. It also adds effects to your vocals for fun or music production.
Part 3.

Alternative Voice Changer of Voicemod Mac

Here are some alternatives to Voicemod for Mac.

Are you looking for a voice changer to make you sound like a robot? Or one that makes you sound like a scary clown?

With MagicVox, you can try out 120+ different voices and convert your voice in less than a minute. The app provides various options, including robotic, anime, scary, and more. Select the voice effect that best suits your needs, and then record your voice with the microphone on your phone or tablet device. You will be amazed at how different it sounds compared to what it usually sounds.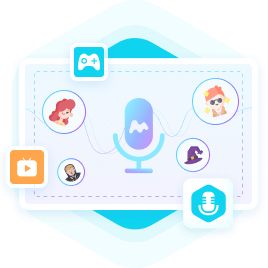 A Real-Time Voice Changer
Change your voice into different voices like a robot, girl, boy, baby, or your favorite celebrity.
Add effects like echo and robot effects to your recordings.
Record your voice or any other sound using this app.
Share the recordings with your friends and family via social media platforms such as Facebook Messenger or WhatsApp.
MorphVOX Voice Changer is one of the most flexible voice changers out there. It's a free download, works on Windows, Mac, Android, and iOS, and is compatible with Skype, Discord, and other apps.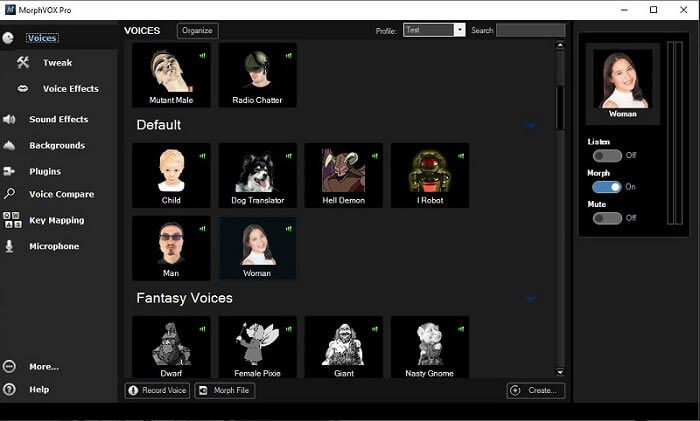 MorphVOX has many great things and aspects that can help you change your voice in various ways. Still, the most popular ones are changing your voice to sound like a robot or another person's voice. Though you can also change your voice to sound like an animal's voice, like a cat or dog, make yourself sound like an alien creature from another planet, or even make yourself sound like you're underwater!
Feature
MorphVOX Pro is easy to use.
MorphVOX Pro includes a variety of voices and effects that let you sound like a man, woman, or even an alien.
You can save your voice settings and use them later if you want to sound like yourself again.
The software supports both Macs and PCs.
The best way to add some flavor to your voice is with MagicMic!
As the name says, MagicMic lets you change your voice in real time. There are 125+ voice filters, 400+ voice effects, and 200+ voice memes on your favorite programs. You can even use the sound emulator directly for playing thrilling games or other applications.
This app covers whether you want to sound like an alien or a dinosaur. If you're looking for a different way to express yourself, check out what this app offers!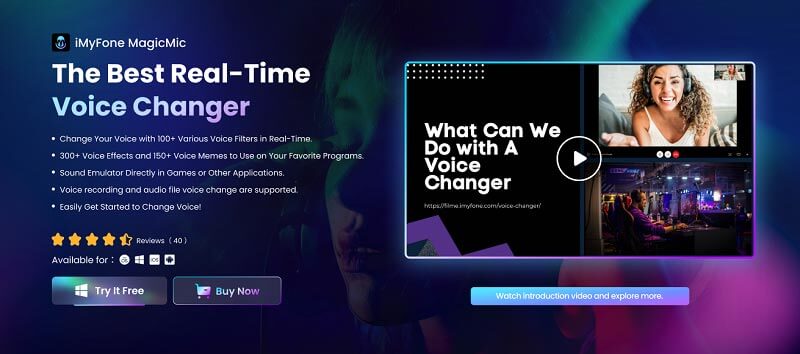 Feature
MagicMic is a free voice changer app that allows you to change your voice in real time.
It includes a wide variety of sounds, effects, and filters.
You can download and use MagicMic on your Mac.
Conclusion
These top recommended voice changers put forward plenty of options to sound like Glamrock Freddy. Each one is loaded with top-notch brilliance in features and hundreds of effects. If you're interested in sounding just like your favorite character, then make sure to look out for Glamrock Freddy Voice Changer, just like MagicVox. It's user-friendly, and the effects are just outstanding.