Talking with your friends in fictional characters' voices is super unique and fun. Voice changers have been used for many purposes, such as keeping your identity anonymous. But today, in this guide, we will tell you about a few voice changers you can use for changing your voice while playing online multiplayer games with your friends.
If you have heard of League of Legends, you probably will love turning your sound into your favorite League of Legends character's voice such as Thresh Aurelion Sol. We will tell you about league of legends ai voice generator, where you can customize your league of legends ai voice and make it sound like League of legends characters.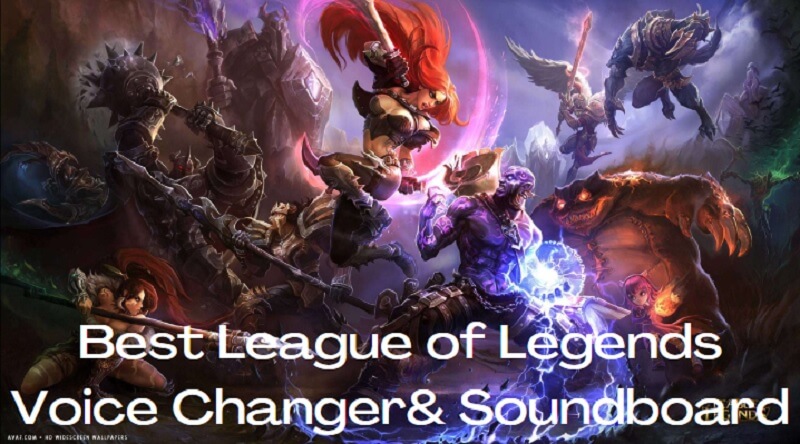 Part1: Best Voice Changer/ Soundboard for League of Legends
If you love to talk and play games in customized voice, here are a few best League voice changer that will help you customize your voice tone and pitch according to your desire.
You can get one of the best Mordekaiser voice changer for your personal and other voiceovers for any business purpose in MagicVox. It helps you get the best audio output and endow the user with the best voice-surfacing experience. MagicVox offers its users many different sound effects and skins which they can use to customize their pre-uploaded audio files.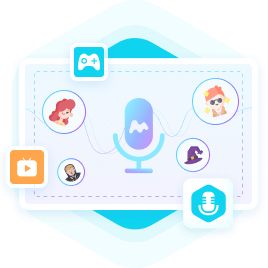 A Real-Time Voice Changer
Users can also modify their pre-recorded files from VoiceStudio.
It has VoiceStudio, in which users can deeply customize or create new sound effects according to their need
If you love to sound like League of legend characters, you can use Thresh voice changer, or other game, like Master Chief, PUBG
If you like to stream online games with customized voice and pitch. Or you can run an animated channel on YouTube
You can easily use any sound skin and customized pitch level to create a new different sound, which gives the feel of authentic sound without leaving a trace of a deep fake effect.
Pros
It is supported by the latest version of the Windows and Mac
Provide you with many different sounds filters and effects as compared to other voice changers
MagicVox provides all the latest tools for customizing your sound
Cons
If you are using it for fun, it can be a little expensive. It is the best tool for business purposes.
Sometimes it crashes on the outdated window version
How to Get a Thresh Voice Changer
Step 1: Download the voice changer.
Step 2: Configure input and output device. From the setting, assign a microphone as input and headphones as an output.

Step 3: Select the platform and go to the Audio Setting, set Voice Changer Virtual Audio Device (WDM) as default input device.
Step 4: Select the Thresh voice filter or you can use the voice maker to custom a voice to sound like Mordekaiser or Jhin. You can also set keybings for the use of League of Legends Champions' Voice lines.

Step 5: Join the voice chatting on games or voice chatting apps to surprise your friends now.
Watch the video below to know more about League of Legends Soundboard
Are you looking for a tool to help you create a sound like League of Legends champions? Then consider yourself in luck. Thresh voice changer is one the top-rated voice changer that enables users to customize their voice according to their desire, like League of Legends champions or any other game character you want. You can create your own Thresh voice by exploring its high-quality features.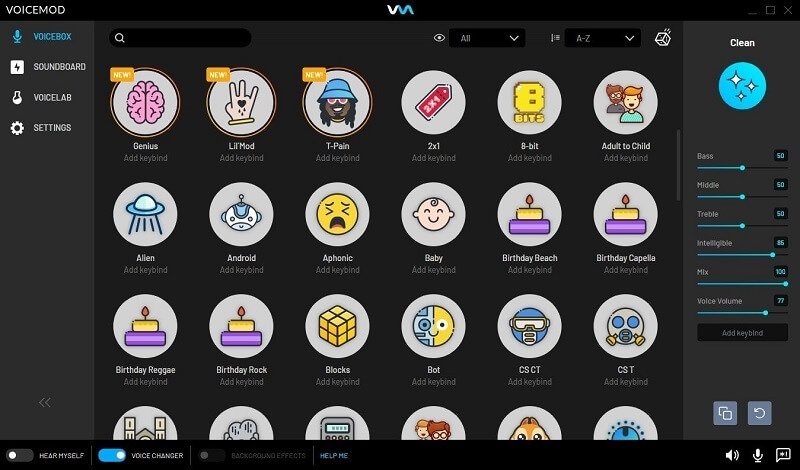 Feature Specifications
You can customize your pre-recorded audio file through Thresh voice changer and create your desired sound effect.
For creating deep fake voices and using the customization tool, voicemod offers users "Voicelab."
Users can also enhance their pre-recorded audio files
Users can remain anonymous by using a new face and new voice
Pros
If you are recording your original voice or chat, Voicemod contains an auto-tuner that can improve your original tune and provide a crystal-clear voice.
The user interface of this application is incredibly user-friendly. Voicemod doesn't require any training to use.
Cons
Some output audio files are of bad quality
Voicemod sometimes show error or lag in real-time voice changer
Are you looking for a simple and free voice changer to create a sound like Aurelion Sol? Then you're in the right place. With a few clicks, you can quickly change your voice in real time or use a customer voice maker to create a sound like LOL's champions with this Aurelion Sol voice changer.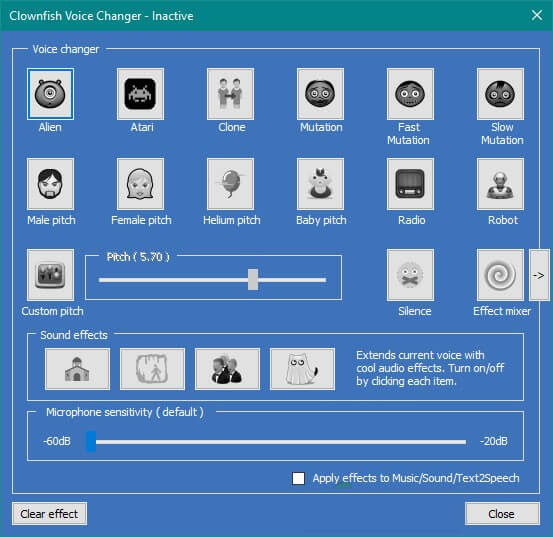 Speaking in any live chat like a LOL's champion or Aurelion Sol's voice for fun is genuinely marvelous. Clownfish users can customize their voice with various free voice-changing tools and sound skins.
Feature Specifications
You can quickly create sounds similar to Mordekaiser or Aurelion Sol's or any other game character
Clownfish is applicable for changing your original voice tone to any desired sound in just a few clicks
You have access to more than 100 voices and tones
The best tool for users who need a speech-to-text function
Pros
It is supported by windows and mac.
Applicable by all applications that use a microphone built-in
Clownfish users can access various real-time tools and effects to create personalized voices without lag or error.
Cons
Offer few sound effects
Some sounds look fake and more robotic
Part2: FAQs About League of Legends Soundboard
What is a League of Legends Soundboard?
A League of Legends Soundboard is a collection of audio clips from the popular online multiplayer game, League of Legends. It allows players to listen to and play various sound effects, voice lines, and music from the game.
Are League of Legends Soundboards legal?
League of Legends Soundboards that use audio clips from the game without permission from Riot Games, the game's developer, may be considered copyright infringement and could lead to legal consequences.
Can I use a League of Legends Soundboard while playing the game?
Yes, you can use a League of Legends Soundboard while playing the game to enhance your gaming experience. However, it is important to ensure that it does not interfere with the gameplay or disrupt other players.
Are there any restrictions on the use of a League of Legends Soundboard?
It is important to use a League of Legends Soundboard responsibly and respect other players. Using offensive or inappropriate audio clips may result in disciplinary action from Riot Games, or even a ban from the game.
Conclusion
All in all, if you're looking for the ideal LOL voice changer,UnicTool MagicVox may be just what you need! The voice-changing software doesn't just allow you to change your voice in the form of different characters completely; it even enables you to create your custom voice.
For instance, you can create your voice for your avatars in games such as Dota 2 through MagicVox. In this way, the use of this software can be both fun and resourceful, depending on how you use the software yourself.