Are you a PC gamer, or PS Station, or Xbox player? Guess who will win the game of the year 2022? GOD OF WAR RAGNARÖK or ELDEN RING? If you are a PS 4/5 player, today let's learn how to change your voice while you are enjoying the best game of the year on Play Station. If you are looking for a voice changer ps5 for Xbox, check this.
The latest versions of Play Station 4 & 5 are one of the most popular platforms for gaming. You get to unleash your virtual world and take it to a whole new level with them. They are home gaming console that also utilizes the internet. You can play games via downloaded games or CD. So, it would be perfect for impressing your friends through an altered voice.
You can use a voice changer for PS4 and PS5 to make your gaming chat fun and an incredible experience. How about changing your voice to a girl or boy and making your friends wonder where you are actually at? You can also use it to get some cool voice filters like robots, aliens, etc. You can take your gaming a step ahead with limitless fun and enjoyment with a voice changer ps5.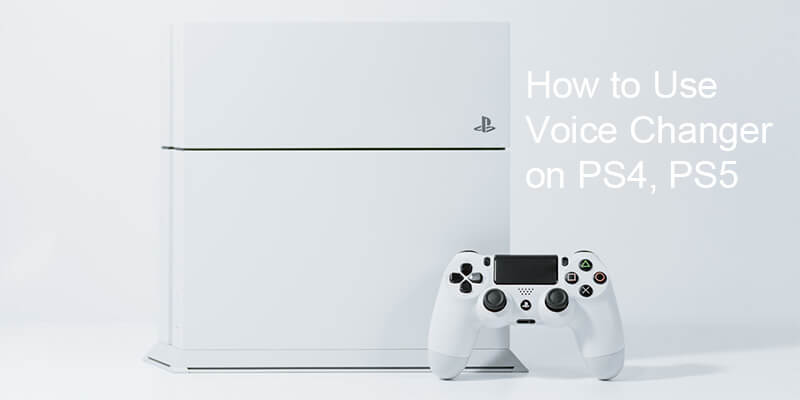 Part 1.

Best Voice Changer for PS4 and PS5

Do you want to choose a voice changer PS4 and PS5 but don't know which one is the best? Don't be anxious! We've shortlisted the top 3 voice changers for PS4 and PS5 that you can use to alter your voice through some crisp or hilarious voice filters.

It is one of the best apps for voice changing. It is a complete package of whatever you want. Whether it is altering your voice, applying hilarious voice filters to it, or even layering background music on it.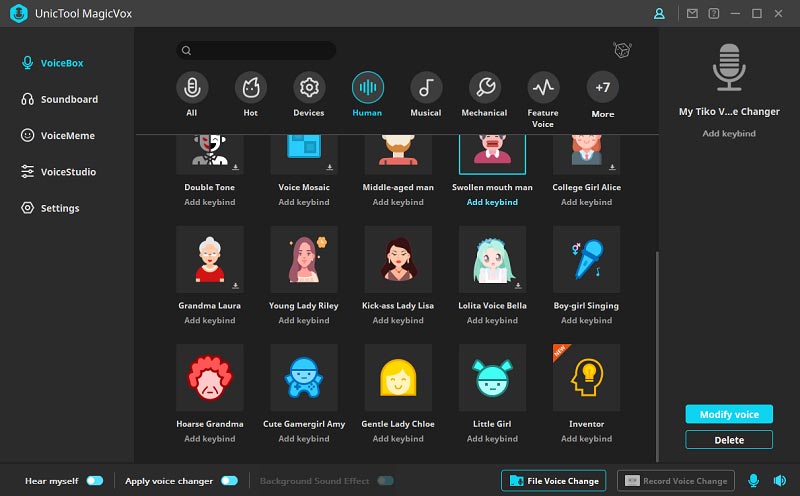 Secure Download

Secure Download
Features
Voice Filters

The UnicTool MagicVox possesses over 100 voice filters. You can pick and choose according to your preference. With a wide range of options, say hello to a funny or attractive voice. You'll find them all if you're up for a deep husky voice, humorous old hag, or various voice filters.

Compatibility

The UnicTool is compatible with your favorite streaming platforms. You can use it to stream live with a different voice that can impress everyone. Just activate the voice effect you want and Voila! You've just turned your voice into a whole new person.

Customize Your Dream Voice

We often don't prefer our voices. However, with MagicVox, you can adjust the pitch, frequency, and more to unveil your dream voice. If you want to record a song, record it in your original voice, then fine-tune it the way you want.