Not man, but technology rules the modern world. We can now hide our identities with tools easily available on the internet. Many people prefer to change their voices online or telephonic communications for fun or privacy concerns. An anonymous voice changer app can prove to be a perfect partner for such people.
Anonymous voice changer is available in the form of apps and online websites. You can easily incorporate these tools into your calls and benefit from them. The below article introduces you to all the famous voice chargers.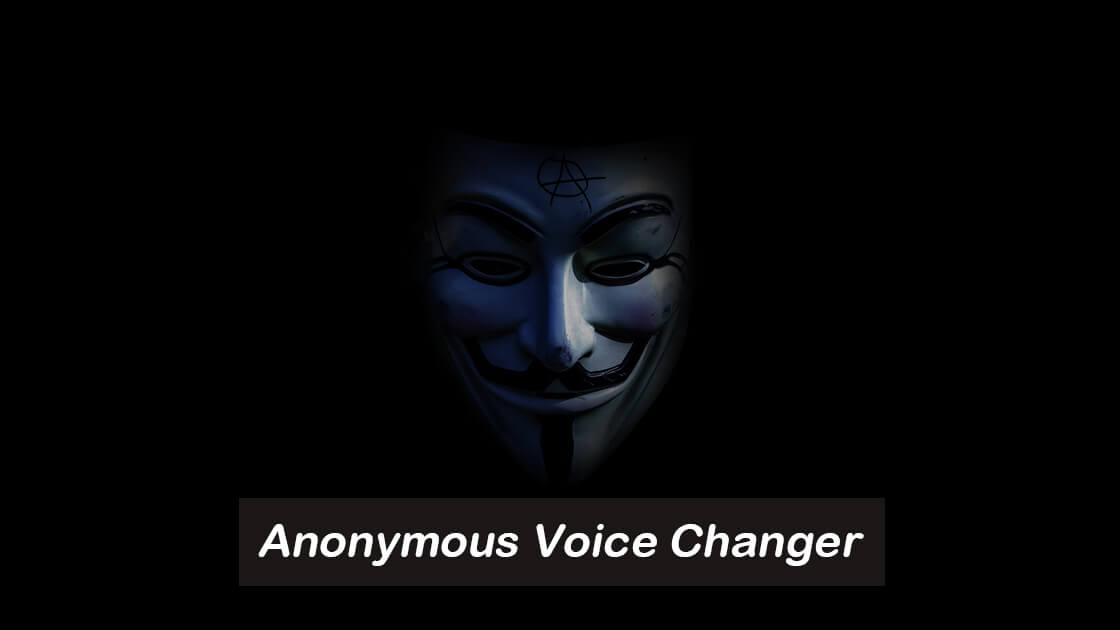 Part 1.

Best Anonymous Voice Changer for PC

Many people use PCs for business affairs or personal calls through different apps. Anonymous voice changers for PC aims to serve these people. There is a list of such tools, but we will focus on the best ones here.

UnicTool MagicVox is a famous product of UnicTool that preserves your identity by changing your voice.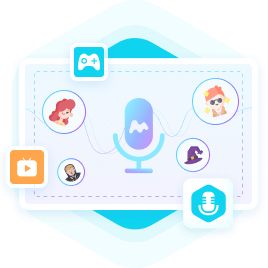 A Real-Time Voice Changer
It is a real-time voice changer that helps you add effects to your voice.
It provides almost 200+ voice effects to use on your favorite programs.
You can also use a voice emulator with UnicTool to change your voice directly in games or live voice chatting.
It's easy to use; just download the application, search for the voice you want, and start talking. You can use it on your computer without any training.
Pros
It is free to download and install without any difficulty.
It works on multiple apps, including Skype and online games.
Cons
It is unethical to use it for pranks.
How to Add an Anonymous Voice Changer on Skype
Skype anonymous voice changer is also necessary for people performing their sensitive businesses through Skype. Here's a tutorial to easily link your MagicVox to your Skype on PC:
Step 1: Go to the web and download UnicTool MagicVox from UnicTool's official website. When downloaded, install it on your PC.
Step 2: Install Skype for PC, open the app and click on the three dots in front of your profile name.
Step 3: Go to settings – audio and video and select MagicVox as your default audio device.

Step 4: Now the MagicVox app on your PC separately and select any voice. Open Skype, select the same voice from keybinds, and make a anonymous call. Your voice will be changed.
Clownfish is one of the most commonly used anonymous voice changers for PC. Its installation gives it access to all the systems, so it will pop up in every app using the microphone.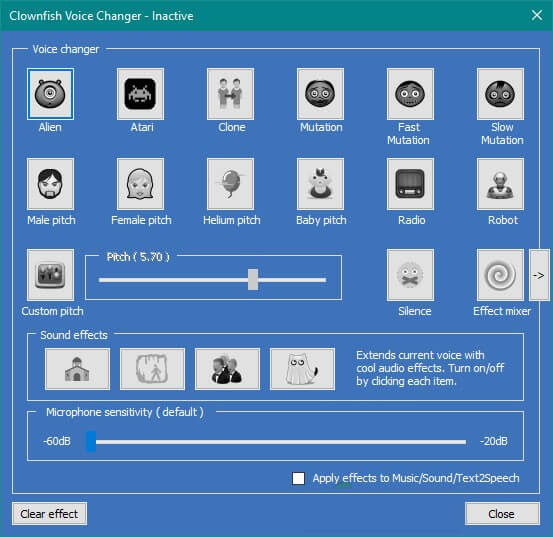 Key Features
Here is why Clownfish the popularity of Clownfish has surged so high these days:
An in-built music player is all you need to give this anonymous voice changer a five-star rating.
Clownfish has superb audio control and a healthy playlist that allows you to play background music during your calls.
It also offers a variety of voice options to change your voice to. The most famous one is the robotic voice and, no doubt, the funniest one.
Pros
It is easily available on the web and free to download.
It installs easily and gets hold of all the apps without additional effort.
Cons
There is a slight glitch in its working. Some users complained that it stopped working and voice filters were not effective.
With this anonymous voice changer for your PC, you can easily shift your voice from male to female or female to male. It offers voice options that are more genuine than funny.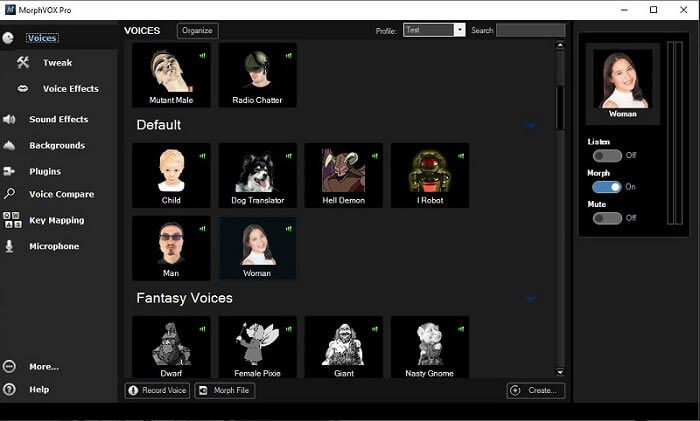 Key Features
It has built-in sound effects to send to your friends and can modify your recordings.
Its specialty is modifying your voice during online gaming, where you can use natural voices to hide your own.
Pros
It has the best background noise cancellation feature providing you with the fittest voices without any additional noises.
It also offers many free voice options to have fun without spending money.
Cons
It is pretty challenging to use.
Part 2.

Best Anonymous Voice Changer Online

In addition to anonymous voice changers available for PC and the form of apps, online voice changers are also a thing. You can visit their website and change your voice recordings instantly.

Lingojam is one famous online voice converter where you can add your recordings and apply different filters to them. They come in handy in a variety of situations. You can also use Lingojam for medical purposes like speech therapy.

Key Features
Take a look at the key features of the app:
It has a processor allowing you to change the pitch of your voice.
You can adjust your voice according to your need.
It allows you to select your ranges rather than applying a provided filter.
Pros
Lingojam is the best partner for people undergoing transition surgeries.
It works online, saving you the trouble of downloading and installing.
Cons
It provides just a few options to change your voice.
Not goes well with your mobile phone.
Voicechanger.io is a very interesting voice changer available online. You can go to their website and fulfill your purpose of online pranks. It offers many filters which you can add to your recordings without any hustle.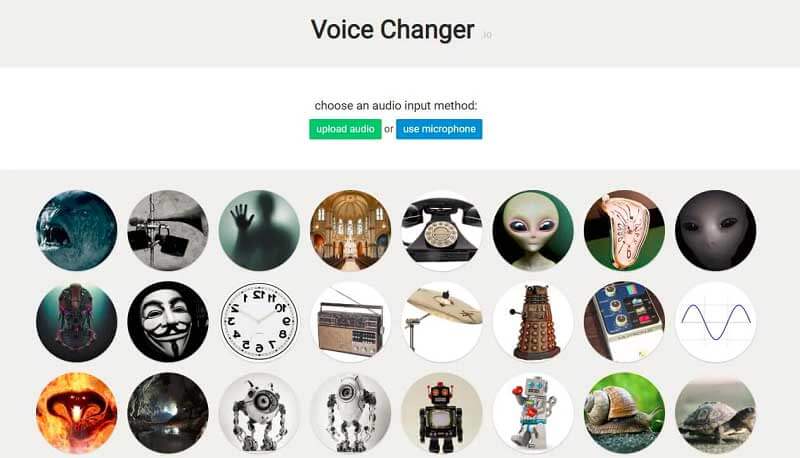 Key Features
Here is why Voicechanger.io is a must to use:
It comes with multiple usage options.
You can either record your voice at the very moment or upload a file from your device.
It gives you the option to convert your written text into a voice note and then allow you to apply filters to it.
Besides the in-built filters, it has an option of custom voice for its users.
Pros
It offers a wide range of filters.
io allows you to change your text into voice.
Cons
It does not offer a download option.
While recording your voice, it demands detailing of your accent.
Your voice should be molded to match that of the filter you wish to apply.
Part 3.

Best Anonymous Voice Changer App

Anonymous voice changer apps are also a very useful technology. You can get these apps easily from Google Play to install on your PC or mobile phone. They work exactly like other anonymous voice changers but with more efficacies.

The Voice changer with effects is recognized as number 1 anonymous voice changer among its competitors. You can easily download it from the Google Play store for free. It runs on a 1-month free trial after which you will need to get subscriptions.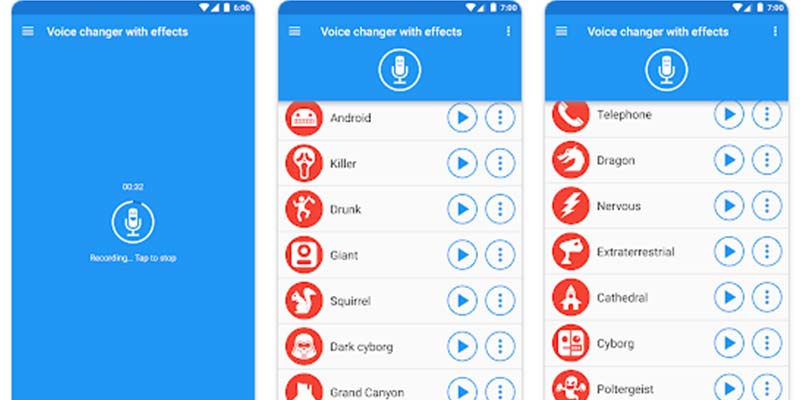 Key Features
The following are the reason which make this app number 1.
Voice changer with effects includes more than 40 effects to apply to your recordings.
It offers voices of humans, animals, and even robots making comedic alterations.
It allows you to change your local file into MP3, WAV, OGG, and many other formats.
Pros
You can easily dub your videos by adding your personalized audio.
You can also change the pitch and speed of your voice recordings.
Cons
It may not be supported on some devices.
Offers limited options of filters to apply.
It has only a 1-month free trial after which it will cost you.
Anonymous voice changer is a free app available on the Google play store and Apple app store. It allows you to add your desired filters to your voice and have fun by pranking your friends with it.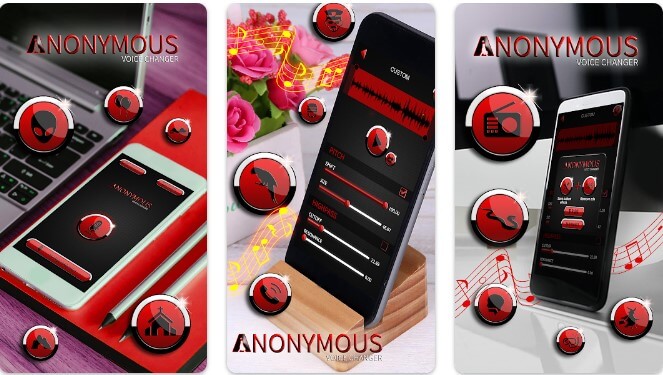 Key Features
Here are some of its key features:
It helps you to modify your speech by adjusting its speed, echo, pitch, and resonance.
You can share your dubbed audios from the app directly to your social media accounts.
Pros
You can download it from your store free of cost.
It allows you to save your distorted voice recordings and you can use them for ringtones.
Cons
It does not support voice changes during online gaming.
This voice-changing app is a special addition for people wishing to use it on their iPhones. It provides a full range of options to change your voice and have fun with it.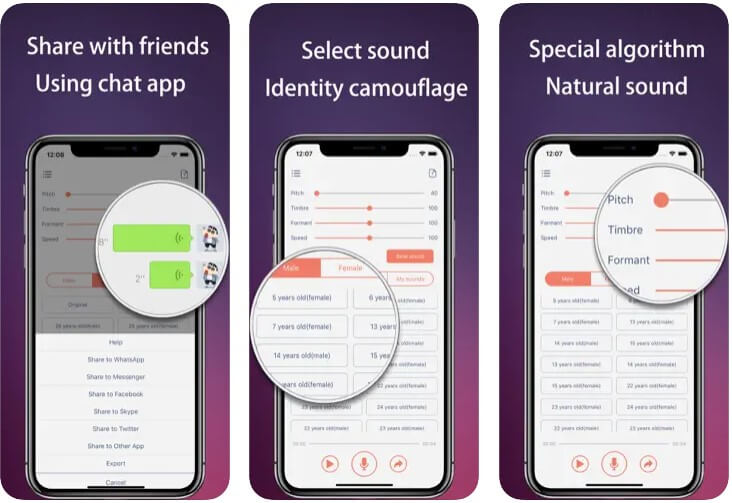 Key Features
The following are the features it is best known for:
Anonymous voice changer Plus provides modified custom options to personalize your fake voice.
It provides you with plenty of options to choose from. These options also include voices of different age groups.
It supports sharing of your altered voice to different platforms including WhatsApp, Facebook, Messenger, Skype, Snapchat, and much more.
Pros
It allows you to share your fake voices with different social media accounts.
Offers you great deals on filters and voice-changing options.
Cons
It is available only for iPhones and you won't find it on any other store except for the App Stores.
The Bottom Line
Anonymous voice changer technology is great fun when it comes to making prank calls and fooling others. Sometimes, it can be used for speech therapy purposes. UnicTool MagicVox is a great name among anonymous voice changers available for PC. It is of great help when you wish to use it during games and chatting on Skype. Make sure you know all the important steps of using an anonymous voice changer and you are good to go!