Want to sound creepy and horrific with a jigsaw voice changer this Halloween? This article will show how you can alter your natural voice to sound exactly like a jigsaw from the movie. For those who do not know who jigsaw is, it is a character from a horror movie that sounded very evil. He used to trap people in different mazes, and they were required to get out of it.
Following are given the best jigsaw voice editors you can use to alter your voice. Some of these are websites, while others are smartphones and Windows applications.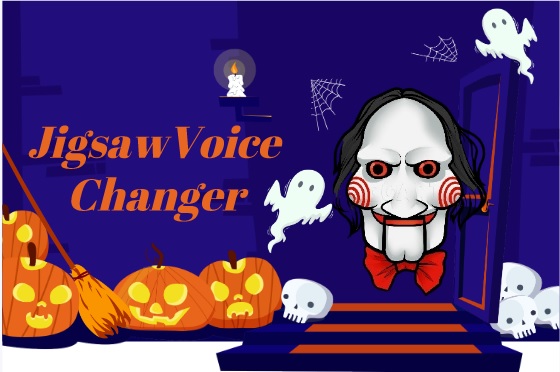 Best Jigsaw Voice Changers for Halloween with Tutorials
You need a Jigsaw Voice changer app to create thrilling voice effects and add them to your soundtracks too. Here are the five best and easy-to-use jigsaw voice changer apps that you can use to change your voice with ease!
Looking for a top-notch voice-changing application that allows you to access 200+ different voices and sound effects? MagicVox is the real deal for you, then. It allows you to record your voice and then change it according to your various custom settings.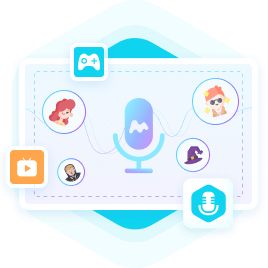 A Real-Time Voice Changer
UnicTool MagicVox has a feature of Instant Voice Changing and takes no time.
It provides 200+ Different Sound Effects to use on your different gaming and communication platforms.
You get the benefit of changing voice live in different games and chatting software.
UnicTool MagicVox offers you Real-Time Voice effects.
User Comments
Several user comments are available for this, and almost all of them are good reviews. Many say that they use it to change their voices in different live-action online games, creating a fun experience.
Rating
The application is rated 4.7/5 on the review, making it an exceptional voice changer with an easy-to-use interface and multiple features.
Easy 4-Step Tutorial on How to Use UnicTool MagicVox
UnicTool MagicVox is one of the most popular Jigsaw voice changers online available. Here's how you can use the UnicTool MagicVox Jigsaw voice changer app:
Step 1: First, you must download the UnicTool MagicVox app and launch it according to the setup instructions.
Step 2: The next step is to choose your input and output devices. You can get a microphone to input your voice and a headphone to use as an outpost device to get modified audio tracks.

Step 3: After opening your desired app, like Skype, Discord, or Twitch, you have to set up the voice settings and start speaking in a microphone.
Step 4: You can add effects in your real-time voice, which will be audible to people playing with you or hearing you.

Step 5: You may assign the keybinds with the funny voice emoticons you can use on voice chat.
Using this easily accessible and user-friendly software, you can change every aspect of your voice. You are in complete control of your voice, and you can make it deeper, louder, lighter, etc.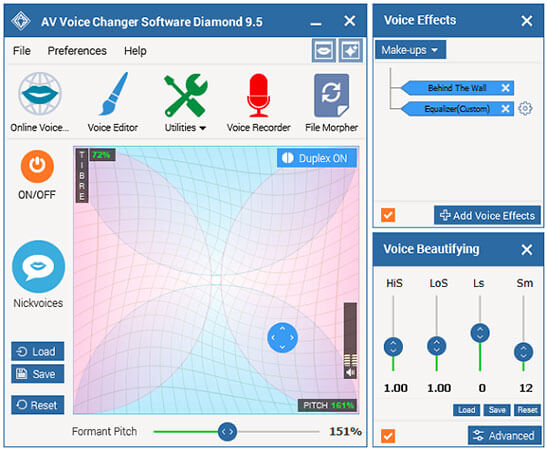 Key Features
You don't have to always upload a voice track, but you can record voice using it too.
Along with recording voice, this jigsaw voice changer online provides you the freedom to edit your voice too.
Voice Morphing is the unique feature of AV Voice changer only.
User Comments
Many of the comments are from beginner voice artists, and they say that this app has made it easier for them to start their careers. Others say it's just a fun application that is user-friendly.
Rating
Its rating on the website is 4.3/5, which, to be honest, is quite impressive according to the quality of user comments it has gotten. Most of the top-rated apps are awarded a 4+ rating in the market and AV voice changer in one.
How to Use AV Voice Changer to Get a Jigsaw Voice
AV voice changer app is the easiest to use Jigsaw Voice Changer App, and you can create a new voice effect by following these easy steps:
Step 1: To turn ON the Voice Morpher panel, click on the ON/OFF button on the main panel.
Step 2: Move the cursor on the Pitch-Timber graph to change the voice.

Step 3: Now, click On/Off in the Advanced effects pane, switch to the Equilizer tab, and turn it on.
Step 4: Make changes to each slider one by one when speaking into the microphone to pre-listening to how your voice sounds after changes. Your changed voice is now ready to send via Skype, Yahoo, etc.
If you're looking for the best voice changer app that too totally free of cost, choose Voicemod. It has a unique feature of modifying your voice to any of the characters. It can either be a man, a woman, or a robot!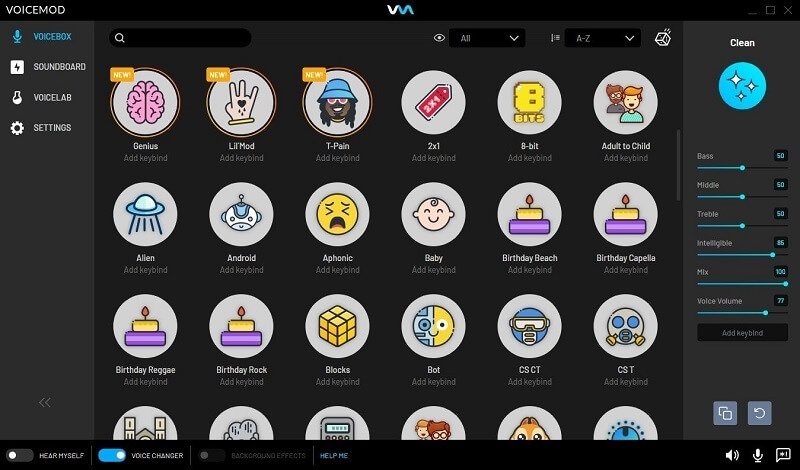 Key Features
Voicemod voice changer allows you to edit your voice recordings by adding any thrilling sound clip to it. You can use such extra tools to make your voice sound completely different.
Being able to record love is the most distinguishing feature of Voicemod voice changer as it requires no pre-recording.
The gamers have a complete integration system through Voicemod voice changer software. It operates on a system level so that you can use it directly for any of your games or application.
User Comments
The users of Voicemod voice-changing software globally have a mixed response. For some users, it proved to be the best voice changer available in gaming. While for the other ones, it left a negative experience.
Rating
Voicemod voice changing app is rated as 3.0/5 on Google Play Store. Though three is not bad, there are a lot of margins where the app can be improved.
Voicechanger.io is the most used Jigsaw voice changer app for gaming and YouTube content creation. It has various features to add effects to your voices, and it is easy for you to install and download the created soundtrack.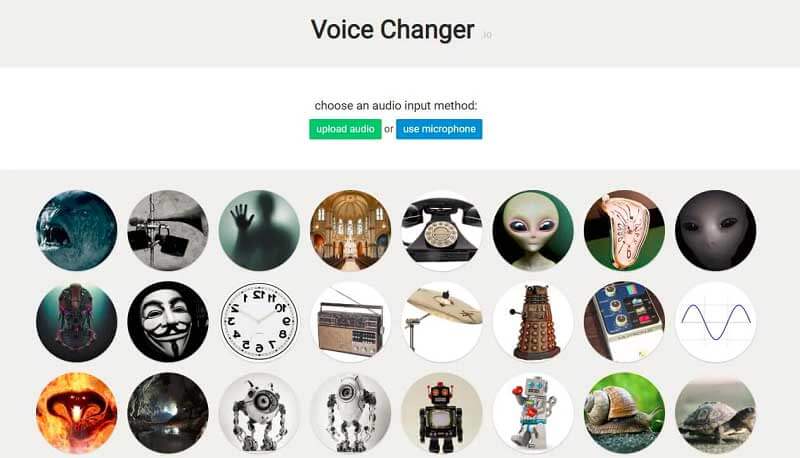 Key Features
Voicechanger.io includes mind-blowing key features comprising:
You can use over 100 scary Voice effects in your soundtracks.
Along with scary voices, you can change your voice into a funny, serious, or robotic voice.
io is the easiest to install, which is why it is the most used Jigsaw voice changer online.
User Comments
Most of the regular users of voicechanger.io give positive reviews about its services. At the same time, a few people like playing the role of black sheep and giving some negative remarks. So, we have a mixed response for voicechanger.io.
Rating
Voicechanger.io has gotten 3+ ratings out of 5 in the online market. Along with appreciation, you get to know the software's flaws, leaving a margin for improvement.
Lingojam is online voice-changing software that lets you change your voice however you like. There are many features of this, like robot voice, morse code translation, and scary voiceovers. You can also change your voice to Jigsaw voice using this software.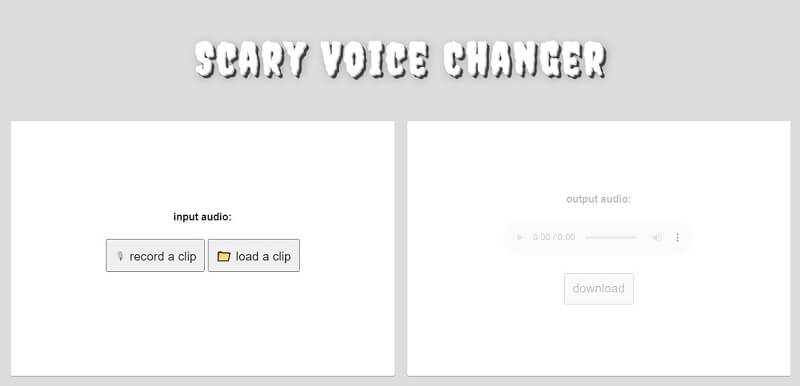 Key Features
As a voice changer, one of its main features is to change voices by adding scary and thrilling robotic effects.
Along with voice effects, it provides you with fancy texts and new stylish fonts.
Reading Morse Code is the updated feature of Lingojam voice changer available in upgraded versions.
User Comments
There are many positive comments about this software. Users are pleased with the experience they're getting from this website. Trend Micro trusts this website. It is checked for malware by different antiviruses.
Rating
This website is rated 3.5/5, which shows that the users consider this software fine having various ups and downs. A few users noticed flaws and mistakes that need to be sorted by the operators.
This creepy voice changer allows you to change your voice frighteningly. Along with various other voices, the jigsaw voice is also there. So, get ready for this Halloween with this crazy voice changer in your arsenal.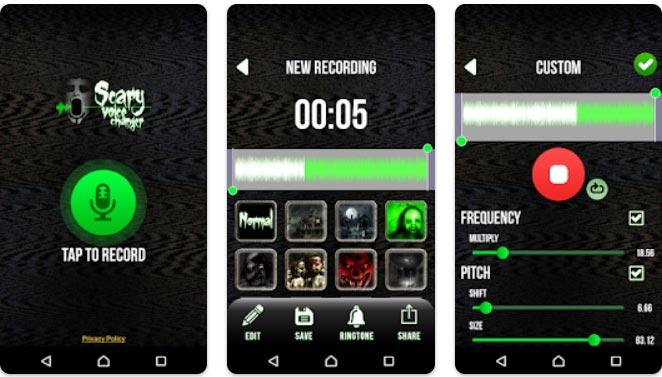 Key Features
You can change your voice track by adding realistic sound effects, creepy voice effects, and specially designed voice effects online.
It takes no time in processing and provides your created voice track for an instant play.
Audio Editor is offered by Scary Voice changer to edit your drafted voice recordings and make them thrilling.
User Comments
Many users find this application useful and have great reviews, while some have issues. Most haters present the main issue that the application doesn't allow users to save the modified voice clip in the device storage.
Rating
The application is rated 3.5/5 on the google play store, which means that although it is not a total failure, several downs to this need to be sorted out.
The Bottom Line
All in all, there are many voice changers available for free nowadays, but these few are those which relatively have more pros than cons. These voice-changing apps, online tools, and software are mostly ad-free, easy to use, and all above are free! Using them, you can easily pull scary and creepy yet funny pranks on your friends and family. You can learn the basics of voiceover art in a fun and exciting way using these jigsaw voice-changing apps and online tools.