Many apps on your iPad use your location to deliver geo-specific features that enable you to access specific content. And you might want to get the content available in other regions. Besides, you might want to play some tricks on social platforms or AR games while using iPad to let your friends or the platform to think you're somewhere else instead of the real place you are actually in. Those are just two of the many reasons why people want to spoof location on iPad.
Spoofing GPS location on iPad has always been a hot topic that attracts an increasingly number of iPad users and every of them is seeking a perfect way to achieve the aim effectively. This post introduces you to three ways to modify GPS location on your iPad. Read on to check the details!
Part 1.

Why Would People Spoof iPad Location?
To Access Geo-Blocked Content
As has already been touched upon, the primary reason why people spoof their location on iPad is to access geo-blocked or restricted content. It's common that in many apps, only specific features are available in some parts of the world, or some even rely on your GPS coordinates for their functionality. This is true for dating and social media sites that use your location to connect you with people around you. It's also an excellent way to access more features on location-based games such as Pokémon Go.
To Protect Your Privacy
People also fake their location to protect their privacy. As nowadays so many apps require your location to provide you with the relevant features, it's easy for anyone (including hackers) to see where you are and what you're doing. Spoofing your location means that people are unable to see exactly where you are in the world, which adds an additional level of protection to your online security and privacy.
To "Fool" Your Followers on Social Media
Regardless of which social media platform you use, you have the option of enriching your posts with your current location. This can prove to be extremely impressive to your followers, but it can also be beneficial depending on the audience you're trying to reach with your posts. Adding a fake location ensures you can connect to people within a specific place that you're not currently in.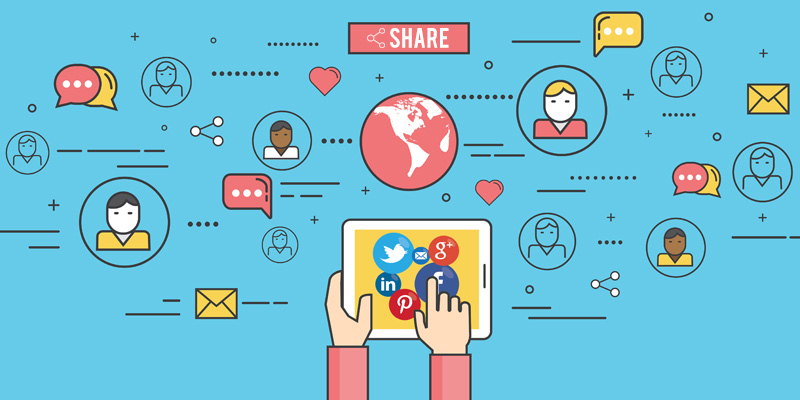 Break Free From Tracking
Whether we like it or not, the companies that provide the apps and services that we use online often track our movements and monitor what we're up to online. Even if we're not doing anything untoward online, this kind of tracking still proves to be annoying. Therefore faking our location is an excellent way of breaking free from the tracking of anyone who might be watching.
Part 2.

How to Spoof Location on iPad?

The good news is that there are several ways in which you can fake your location on iPad, regardless of your reasons for doing so. In this section we're going to introduce three of the most effective ways of spoofing location on iPad, so you can choose the way that you find the most appropriate.
1. Use TailorGo
The first method to spoof location on iPad is using UnicTool TailorGo. It is an application that allows everyone  to change location on iPad in a simple yet extremely effective way, without having to worry about manually changing your settings on each individual app. It is compatible with all iOS operating systems and is fully functional on many iPad models.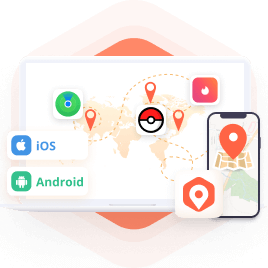 Spoof Your Location in Mobile Game Pokémon GO
Change location to anywhere you want with just a few easy clicks. You don't need to be tech-savvy.
Simulate GPS movement freely and naturally based on your needs.
Perfectly support various apps and platforms including Facebook, WhatsApp, Snapchat, Tinder, and Pokemon Go.
Compatible with almost all models of iPad Air, iPad mini, iPad Pro and iPad running on iOS 7 and later.
100% safe. No risks to the device or personal information.
Here is how to spoof location on iPad using TailorGo:
1

Download, install and launch TailorGo on your computer. Click the "Get Started" button, then get your iPad connected.

2

To simply change location, choose the Teleport Mode and select the destination. To simulate GPS movement, choose either the Two-Spot Mode or Multi-Spot Mode, then customize a route to move along.

3

Click the "Move" button, and your location will be changed instantly; or the movement will be completed in the way you planned.
2. Use Xcode
Xcode is Apple's Integrated Development Environment that is designed to be used by programmers. That being said, if you know how to use it, you can re-program your device to spoof your location. However, this method involves so many steps and can be really tough particularly if you've never come across code or anything related to that field.
1. Download Xcode from the App Store. You will then need to run the program and connect your iPad to the machine where your Xcode is installed (likely to be a Mac).
2. Click "Create new Xcode project" and then select "Single View App".

3. Fill in the "Product Name" and click "Next." You should then select where the project should be created and arrive at a full screen of options.
4. In the tab, follow Xcode > Preferences > Accounts –> + > Apple ID and log in to your account.
5. Select the option that says team, then press ">", which starts the building process. Once the building is completed, you can switch to the Maps application.
6. You can then manually change the current location of your iOS device from the drop-down list.
Unless you're familiar with coding software for iOS, the chances are you might struggle with making sense of the necessary information.
You need to download the Xcode software to a Mac or Linux, and then connect it to your iPad. This is time-consuming and requires the use of additional equipment that you might not have access to.
3. Edit a Plist File
Another alternative you can try is to edit a Plist file, which means you don't have to jailbreak your iPad. In a similar way to using Xcode, editing a Plist file requires a little bit of patience and some knowledge of the backend of your iOS device. Here's how to go about it:
1. Install the 3uTools on your desktop and open it. It won't work if iTunes is open, so you will need to close it down first.
2. You need to first backup your iPad, and this can be done under the iDevice menu Back up/Restore > Back up iDevice > Back up Now.

3. Select "Backups Management" and select the backup you have just created.
4. "View" your backup to open it in the backup viewer and go to AppDomain-com.apple.Maps > Library > Preferences folder.

5. You then need to go to "com.apple.Maps.plist," which will take you directly to the Plist editor. Then roll down to the bottom, edit the code as shown in the picture below.

5. Click Backup/Restore >Restore Data, choose the revised data, and click "Restore Now".

6. The final step is to open Maps on your iPad and search for your desired location that you want to spoof and then click "Simulate Location". You should then find your iPad location has been successfully spoofed.
Similarly to Xcode, editing a Plist file requires many complicated steps and accepts no mistake.
Given the complexity of the process, it's not straightforward nor flexible to spoof location on iPad anytime you want.
Conclusion
As you can see, there are three different ways that you can spoof GPS location on iPad, among which TailorGo is the easiest and most effective one. All you have to do is download the app, and with a few simple clicks, you can fake the location of your iPad. Give it a try now!