Pokemon Go is a hugely popular mobile game. Recently, Pokemon Go updated the mobile game to include an augmented reality feature. One of the challenges with playing this game is that the Pokemon are only available in certain locations. So you might be traveling and miss out on the chance of catching a rare Pokemon. That's where this blog comes in. It gives you tips on how to spoof GPS to help you catch Pokemon in different locations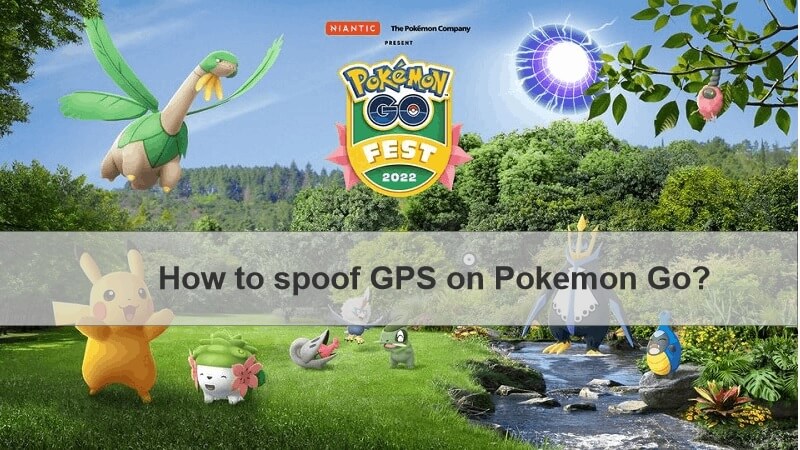 Pokemon Go has taken the world by storm, and people are desperate to catch them all. However, the game can be quite frustrating, as it requires players to walk around in real life to find Pokemon. This can be time consuming and difficult, especially if you live in a rural area.
That's where a Pokemon Go GPS spoofer comes in handy. With a spoofer, you can "trick" the game into thinking you're walking around, even if you're actually sitting at home on the couch. This allows you to catch Pokemon much more easily, and it can even help you hatch eggs and collect items from Pokestops
There are a few different GPS spoofers available for Pokemon Go, so be sure to do your research before choosing one. But if you're looking to make the game easier and more fun, a spoofer is definitely worth considering.
Part 2.

How to spoof GPS on pokemon Go with Tailor Go?

The best and most effective way to alter your Android location when playing Pokémon GO is using the high-performing app UnicTool TailorGo, which lets you instantaneously shift your GPS position to any area without having to physically relocate in the real world. Additionally, TailorGo is completely compatible with the Android operating system and allows anyone to deceive every Android application into believing that they are in a different place.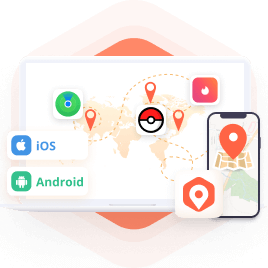 Super effective to spoof GPS
Spoof your GPS location to anywhere in the world with simple clicks.
with joystick, you can design the route, adjust the speed, and control the direction.
smoothly work with various apps such as Pokémon GO,Tinder, Grindr, Facebook, etc.
support Android 5-12 as well as iOS 7 and later.
Free trial is offered to every user.
Step 1. On your computer, launch TailorGo. Connect your device, then select "Get Started" from the menu.

Step 2. Select the Teleport Mode and a destination to change your position. Plan the route, speed, and direction, then select between Two-Spot Mode or Multi-Spot Mode to replicate GPS movement.

Step 3. It will be simple to alter your location, and the migration will go as planned. Pokémon GO will be updated with your new locations.
Price:
1 Month plan- $9.95.

1 Quarter Plan-$19.95.

1 Year Plan- $39.95.

Lifetime Plan- $59.95.
Pros
Free Customer Support.
Free Lifetime Updates.
60-day money back guarantee.
Cons
Some users have to install the BlueStacks emulator to access Pokémon GO, as well as SurfShark, as sometimes the "System Location" must be changed to access the app.
The VPN has limited P2P servers with comparatively poor speeds, which can affect the functionality of some of your apps.
Part 3.

Other Tips to spoof Pokemon Go GPS

Compared to the other apps on this list, Fake GPS Location Professional is a relatively new program, but you shouldn't disregard it. It is incredibly easy to install and use.
Step 1. Open the GPS app, then choose the checkbox to grant location access to your devices.

Step 2. To position the slider where you want it, use your finger. Additionally, the zoom in and out options (+ and -) make it simpler to set the precise location.

Step 3. Tap the Play button once your location has been set. Your new location is then operational.
Pros
It doesn't cost you any money because it's a free app.It also works with other location-based apps in addition to Pokémon GO.
Cons
This program doesn't have a joystick feature, therefore if you want to control your fake self in a location anywhere in the world with absolute precision, you might be better off using another software.
Are there any Android spoofing apps that are free? No doubt. The Fake GPS app is available for free download on the Play Store for Android users. Although it's simple to use, it's not necessarily efficient, as we'll see in a moment. You must adhere to these instructions in order to utilize it.
Step 1. Download the Fake GPS app from the Play Store.

Step 2. To enable Developer options in Settings, press the Build number entry seven times.

Step 3. Look for "Select mock location app" under Developer settings. Here, click Fake GPS.

Step 4. Open this program, locate the location you wish to spoof, and then move there.
Step 5. You should have been able to successfully pretend to be in the desired area in the game when you opened Pokémon GO.
Pros
It doesn't cost you any money because it's a free app.It also works with other location-based apps in addition to Pokémon GO.
Cons
To get around the updates on some Android phones, you will first need to remove Google Play Services and install an older version.
Every time you want to fake your location on the applications you want, it takes a while to start the spoof.
It is not intuitive enough. To achieve the intended outcomes, you might need to troubleshoot issues.
Hot FAQs about Spoof GPS on Pokemon Go
1. Is it still possible to spoof a Pokemon GO location in 2022?
n Android, it is definitely possible to spoof a Pokémon GO location. Getting the TailorGo app is the most efficient method to achieve this. It allows you complete control over your device's location and is the simplest and most affordable spoofing solution for Android.
2. Which is the best GPS spoofer to use for Pokemon GO?
If you're looking for the best GPS spoofer to use for Pokemon GO, look no further than Tailor Go. This spoofer is simple to use and provides accurate spoofing results, so you can catch all the Pokemon you want without having to worry about your location.
3.Is it illegal to spoof my Pokemon GO GPS?
Some people believe that GPS spoofing could be considered illegal if it is used to gain an unfair advantage in the game, such as by catching rare Pokemon that would otherwise be out of reach. Others believe that GPS spoofing is only illegal if it is done in a way that could cause harm or interfere with the normal functioning of the game, such as by spoofing your location in a way that would make it impossible for other players to catch Pokemon. Ultimately, the legality of GPS spoofing in Pokemon GO is still somewhat of a grey area, and it is best to err on the side of caution if you are planning on using this technique.
Conclusion
TailorGo is the ideal GPS Spoofer if you're seeking for a high-performing, reasonably priced way to disguise your location while playing Pokémon GO. It deceives your device into believing you're in a particular place, allowing you to enter gyms and PokeStops that you otherwise wouldn't be able to.
All things considered, it's the ideal response to your Android spoofing requirements and will provide you more freedom to enjoy the location-based apps and games without worrying about limitations. Enjoy the free features of it right away by downloading it!