If you're a fan of hip-hop and enjoy rapping for fun, we've got an incredible offering for you! With AI rapper text-to-speech generators, you can sound just like your favorite artist.
Here are the Top 7 AI rapper voice generator and rapper AI Voice Changer you need to know. With the AI rapper voice generator free, your words are not just spoken; they are transformed into the very essence of rap itself, resonating with the cadence and style of your favorite artists.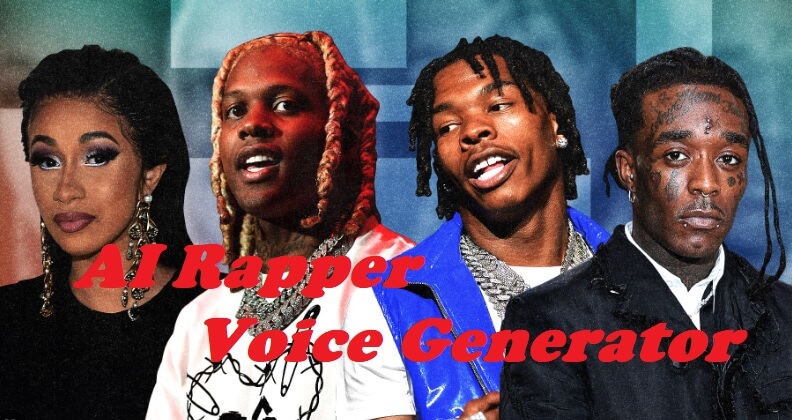 Part 1. Can I Make Popular Rapper Voices by Myself?
Yes, it is possible to create popular rapper voices by yourself using a rapper voice generator. There are several voice cloning software available that can assist you in achieving this. These programs use advanced machine learning algorithms and artificial intelligence to create realistic and accurate vocal imitations of popular rappers. With these AI rapper voice generator, you can easily generate high-quality audio that sounds just like your favorite rapper.

Part 2. The Most Complete Comparison of Rapper AI Voice Generator & Voice Changer
Product Name
Category
Platform
Voices
Price
Review Rate
VoxMaker
Text to Speech/Voice Cloning
Windows
3200+
Free Trial
4.7
Uberduck
Text to Speech
Online
4000+
$25/Clone Plan
4.4
Typecast.ai
Text to Speech
Online
300+
$9.9/Mon
4.4
Fakeyou
Text to Speech
Online
75+
Free
4.3
Speechify
Text to Speech
App
60+
$29/Mon
3.5
MagicVox
Real-time Voice Changer
Window+Mac
400+
Free/$8.95
4.8
Voice. ai
Real-time
Windows
100+
Free Beta Version
4.1
Part 3. Highly Recommended: Top AI Rapper Voice Generators
VoxMaker is the premier platform for creating rapper AI voices, catering to a wide range of requirements including text-to-speech and AI voice replication.
Featuring an extensive collection of over 3200 voices across 77 languages, it presents a flexible array of voiceover choices. From notable political figures, historical icons, and renowned singers and rappers like Drake, Snoop Dogg, Eminem, and Kanye West to animated characters, VoxMaker offers a comprehensive selection to fulfill your needs.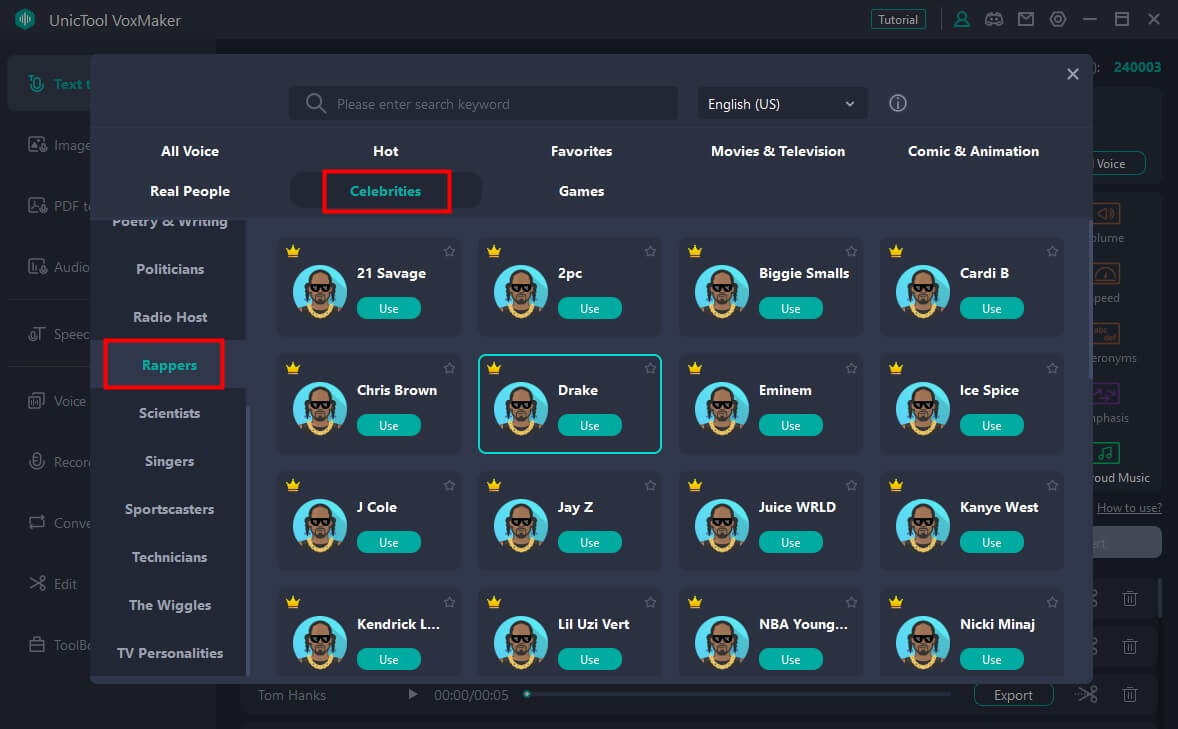 Text to Speech AI Voice Generator
Try VoxMaker with 3200+ voices free.
Key features:

Extensive Voice Library: Access over 3200 AI voices in 46 languages, featuring 100+ accents, including Spanish, Japanese, French, and more.

Generate 3200+ text-to-speech voices resembling Rappers, YouTubers, Cartoons, celebrities, and more.

Realistic Tone and Intonation: The AI model behind VoxMaker has been trained to mimic rapper's vocal characteristics, reproducing his distinctive tone, intonation, and speech patterns with remarkable accuracy.

All-in-one Voice Toolkit: Users can enjoy functionalities such as speech to text, image to speech, AI voice cloning, audio to speech, and as a voice recorder, it allowing you to record, edit, and convert your voice recordings.

Voice Customization: Personalize voice settings such as pitch, speed, and volume to match your preferences and specific project requirements.

High-Quality Output: With support for popular output formats like OGG, WAV, and MP3, you can enjoy high-quality audio that enhances the overall production value of your projects.
Note
Operate System: Windows
Software Size: 101 MB
Using Experience: 4.8Stars
User Review:
Trying out VoxMaker was an incredible journey! After using it, I was blown away by the authentic rapper voice it generated. The precision and unique style it captured left me amazed. VoxMaker truly brought my creative ideas to life with a touch of hip-hop flair. A game-changer for sure!
How to Generate Rapper AI voice?
Step 1: Download and install VoxMaker
Step 2:Click the "change voice" button and search for the voice you want in the search box, such as "Eminem"

Step 3:Type in or paste the text you want to generate in the provided text box and click on the "Convert" button to create the audio file.
Uberduck.ai is a voice AI community that offers various features such as text-to-speech, API documentation, and custom voice cloning. One of its highlights is the ability to create a rapper voice using the TTS feature.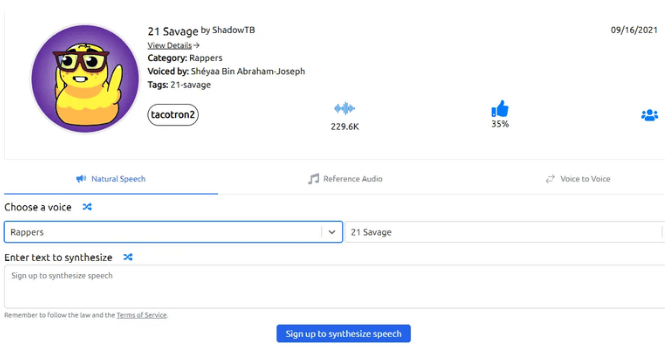 Features:
Diverse Voics: Uberduck.ai can create over 3000 voices.
APIs Supports: Develop audio apps using their APIs, enabling more functionality and customization.
Community Communication : Join their community to collaborate and transform research into innovative tools.
Voice Clone: Customize your own voice clone to match your desired tone and style.
Typecast.ai is an AI-powered text-to-speech synthesizer suitable for both anime voice generation and hip-hop fans. With its advanced technology, you can create unique voices and customize them according to your preferences.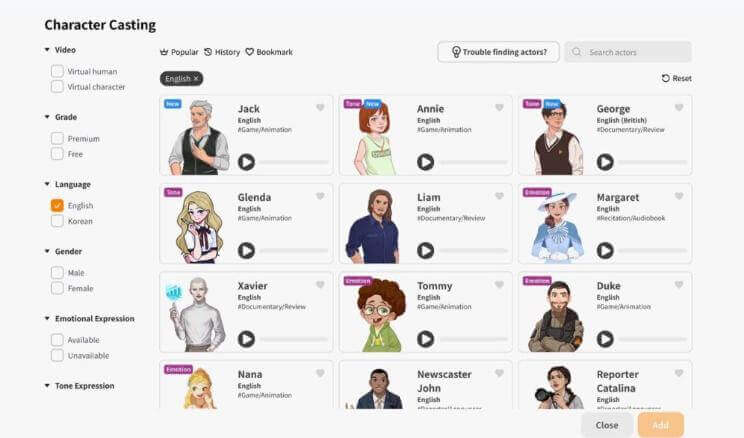 Features:
Diverse Voices Functions: Typecast.ai offers a realistic rap text-to-speech option and functions.
Multiple language: Multiple language to make rapper AI voices like Juice Wrld, Ice Spice, etc.
Easy Operation: Enables users to generate voiceovers for videos using text-to-speech technology with ease.
FakeYou is an AI-powered voice generator that provides a diverse selection of celebrity voices, including rapper's.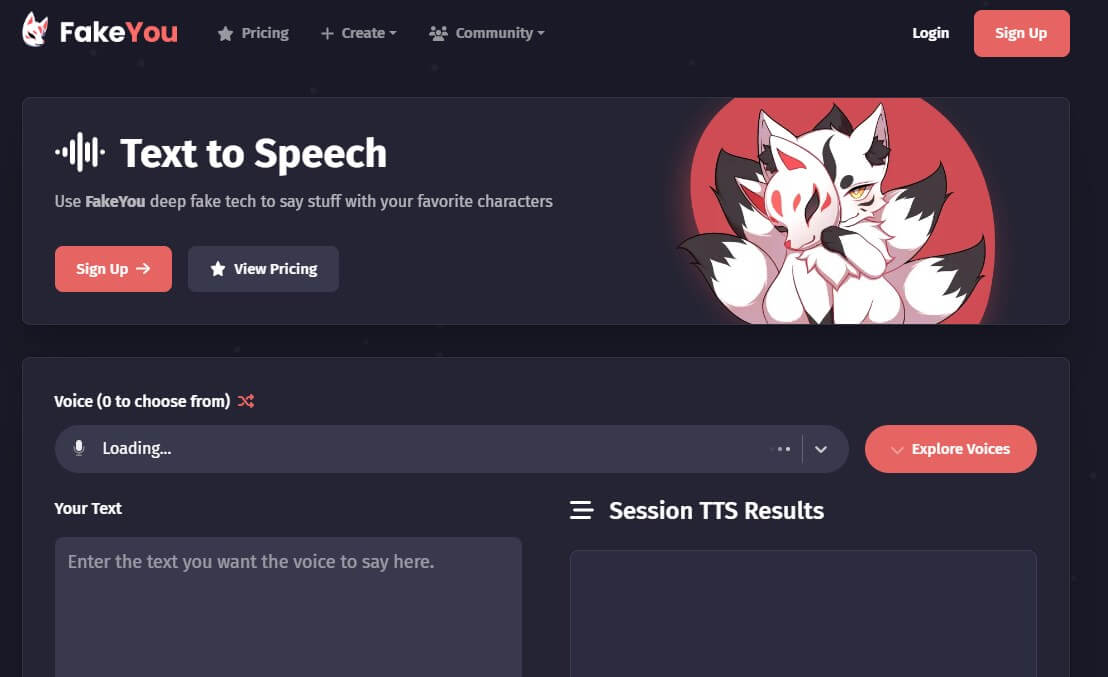 Key Features:
Wide range of celebrity voices to choose from
Enhance your text with diverse emotional tones for added flair.
Access an active community and dependable support.
User-friendly voice generation process
High-quality audio output
Speechify enables precise text-to-audio conversion through simple copy and paste. However, what distinguishes it from other software is its utilization of optical character recognition, transforming physical books into accessible audiobooks.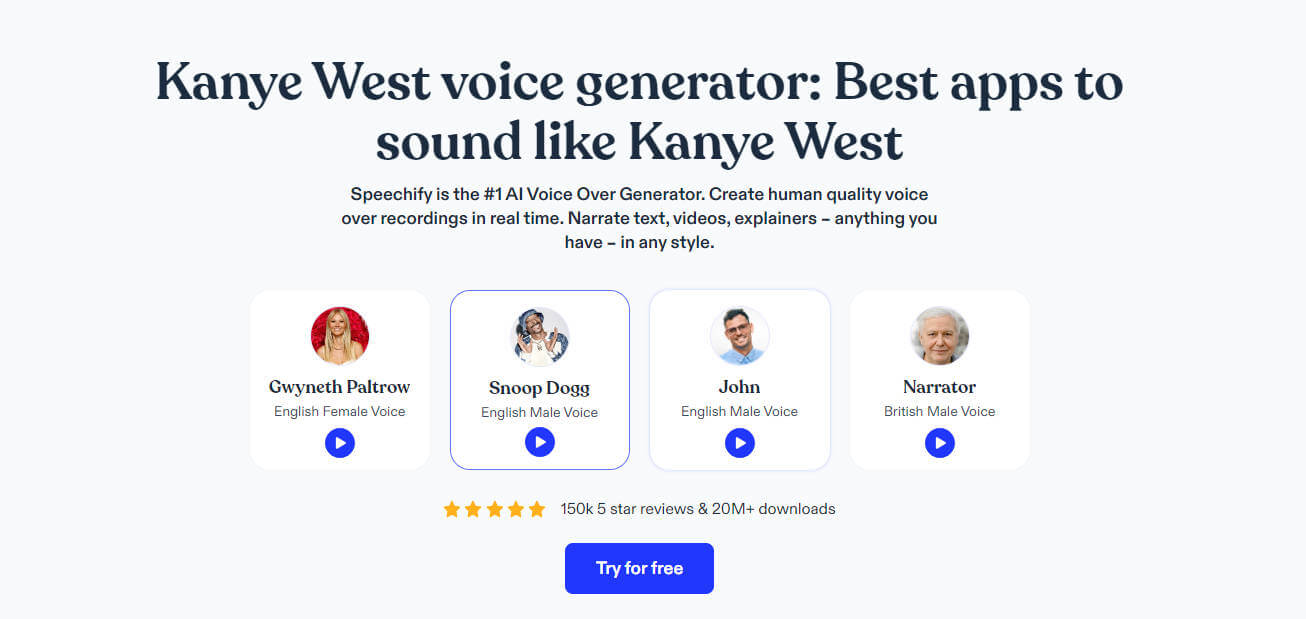 Key Features:
Enjoy lifelike and natural-sounding voices.
Achieve satisfactory levels of accuracy.
Seamlessly translate into numerous languages.
Access a collection of audiobooks.
Unleash robust features with the Premium plan.
Transform written content into audio effortlessly.
TrustPilot boasts hundreds of glowing 5-star reviews.
The voices on the free plan might exhibit a robotic quality.
The expense of paid plans could be prohibitive for certain individuals.
Part 4. BEST 2 Rapper AI Voice Changer You Should Try
Experience the power of MagicVox – embody countless characters and voices, including the iconic tone of Drake. Perfect for content creators adding flair to videos, gamers immersing in virtual roles, or anyone spicing up conversations.
MagicVox offers a wide array of lifelike voice effects for seamless transformations into personas, creatures, accents, and beloved screen characters.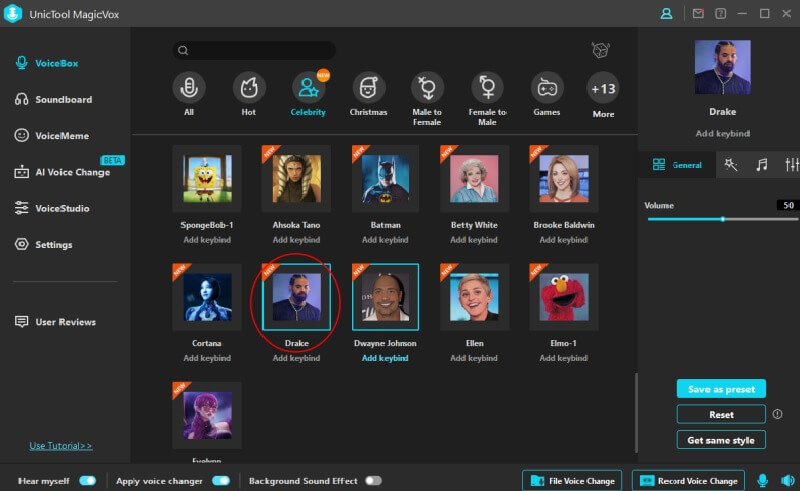 Secure Download

Secure Download
Key features:

Real-time Voice Modification: With just one click, change your voice in popular gaming platforms like Discord, VRChat, Zoom, Google Meet, Roblox, OBS, DAWs, YouTube, TikTok and more.

With over 600 voice effects, 400+ soundboard options, and 200+ voice memes, whether you want to sound like a robot, a monster, or even a cute cartoon character, this voice changer has got you covered. Rapper voices like Snoop Dogg, Eminem are supported.

Voice Customization: You can create personalized voice presets by adjusting various parameters to achieve unique and customized voice effects. Stand out from the crowd with your own signature voice!

Seamless Compatibility: It effortlessly integrates with popular communication and streaming platforms, allowing you to use the voice changer during voice calls, live streams, and other interactive activities.

Hotkeys and Shortcuts: MagicVox enables easy control of voice effects using customizable hotkeys and shortcuts, making it simple to switch between different voices on the fly.

AI-Powered Voice Technology: MagicVox delivers natural and human-like speech synthesis. Feel like your favorite rapper or singer as MagicVox offers a range of rapper AI voices, including Ice Spice, Juice Wrld and kanye.

Authentic Drake Voice:MagicVox accurately replicates the unique vocal style and tone of the renowned rapper, allowing users to sound like him in their audio recordings.

It also supports file voice change and record voice change.
Tips
MagicVox is a real-time voice changer and soundboard software that allows you to transform your voice into a wide range of characters and effects. Although it may not offer a specific rapper voice text to speech, but you can talk like a rapper while gaming.

MagicVox Real-Time AI Voice Changer
Change Your Voice in Real-Time
Watch this video to konw more about MagicVox
How to Use MagicVox Voice Changer
Step 1 Download MagicVox: go to the web and download UnicTool MagicVox.
Step 2 Choose device: configure your microphone and headphone as the default input and output device.

Step 3 Change voice: click Audio settings and select "Voice Changer Virtual Audio Device" as your default input device.
Step 4 Platforms setting: Now the MagicVox app on your PC separately and select any voice. Select the same voice from keybinds, your voice will be changed.
Unitool MagicVox
Transform Your Voice with 700+ Voice Effects
Change Your Voice in Real Time.
Learn More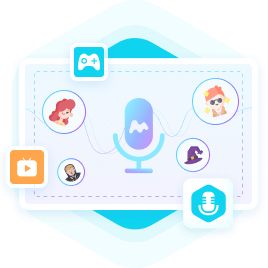 Voice.ai stands as a flexible voice synthesis tool, accommodating an extensive selection of voices, among them being the rapper voice generator. The software employs sophisticated AI algorithms to craft lifelike voice samples suitable for diverse uses.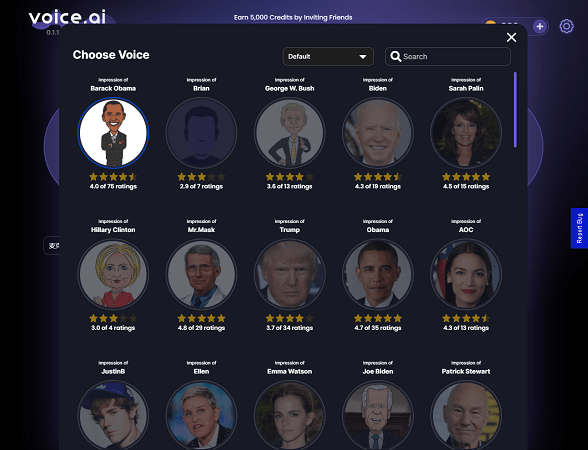 Key features:

Accurate Voice Replication: Voice.ai offers precise replication of rapper voices, allowing users to emulate the styles of their favorite artists.

Diverse Rapper Selection: The generator covers a broad spectrum of rapper voices, enabling users to choose from various iconic and contemporary artists.

Natural Sound: The generated voices sound natural and authentic, providing a seamless experience for creative projects.

Customizable Styles: Users can adjust the generator's settings to match specific elements of a rapper's vocal style, including pitch, tone, and cadence.
Part 5. How to Use AI Rapper Voice Generator/ Voice Cloning for Free
VoxMaker is a specialized desktop and Android application that eatures a variety of AI rapping voices that can clone your favorite rapper's voice.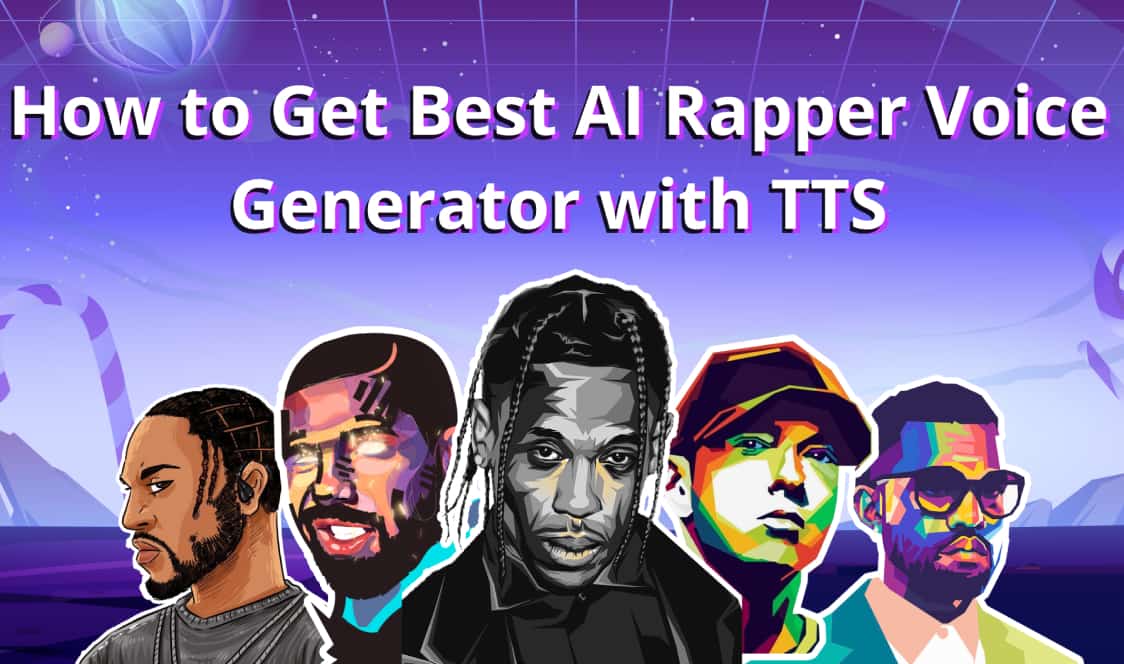 How to Use VoxMaker AI Voice Cloning
Step 1: Download and install VoxMaker
Step 2: Choose "Voice Cloning",then detection recording environment.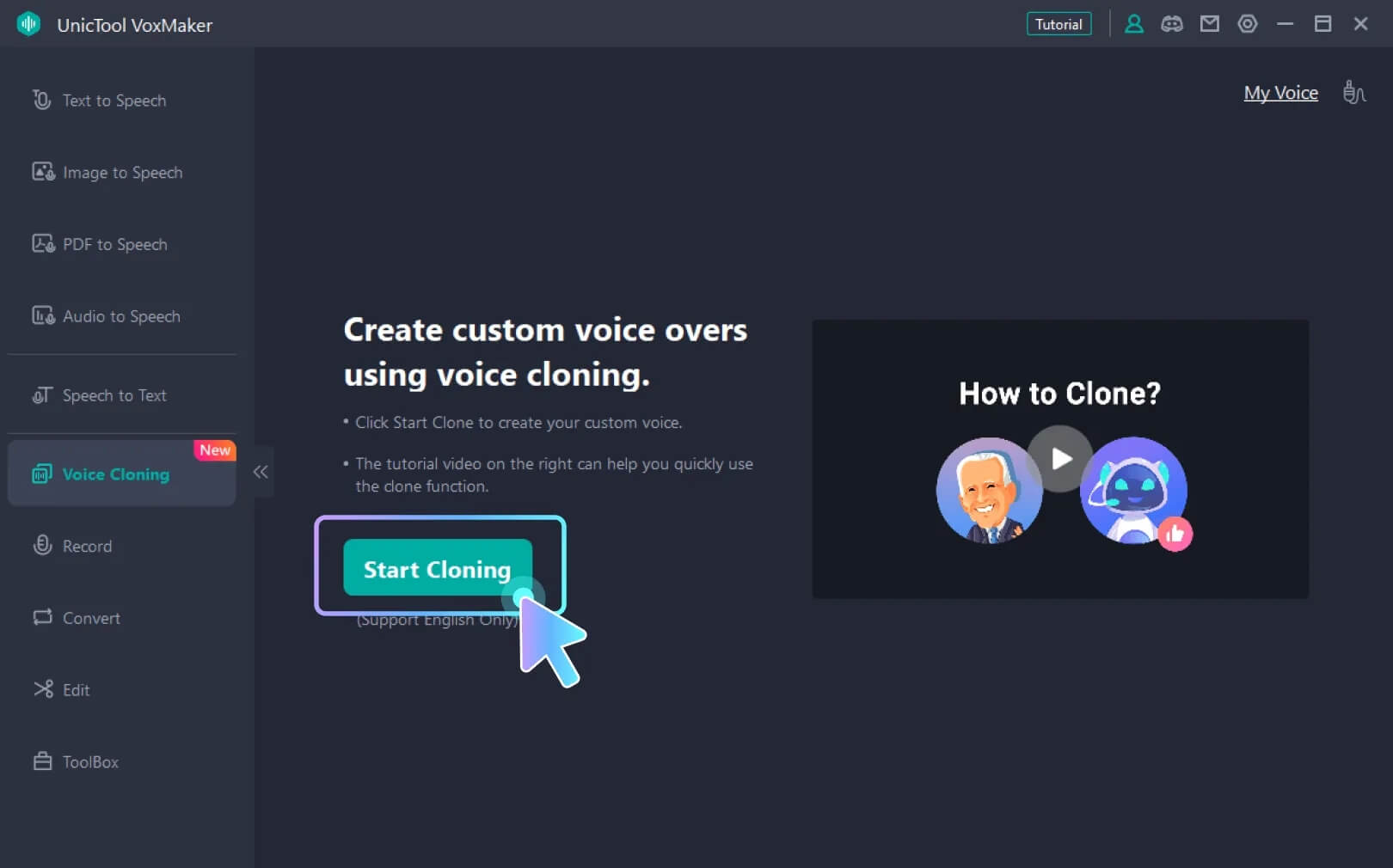 Step 3: Uploads audio files or real-time recording with the text as we provided.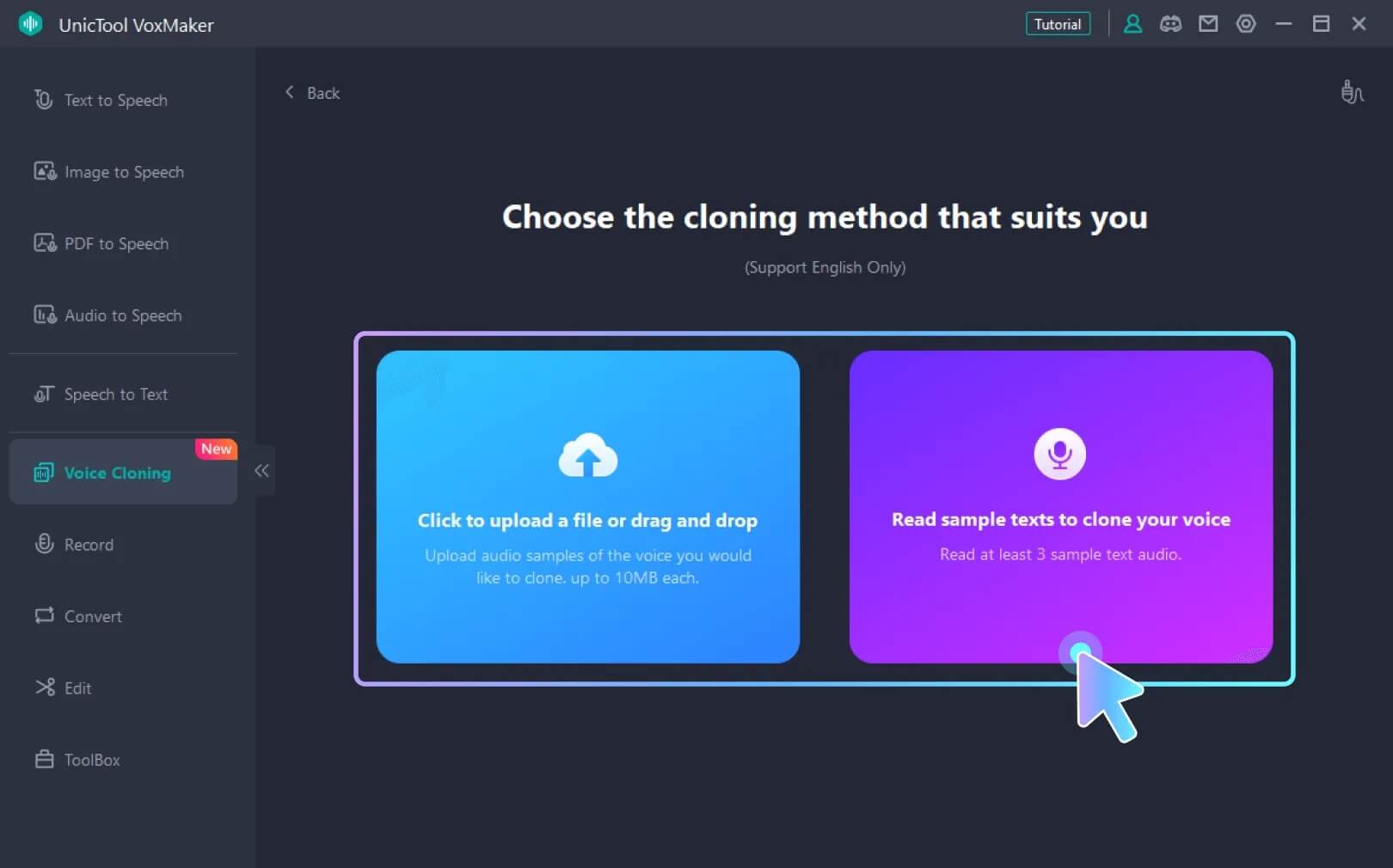 Step 4: Finish and wait 15 mins, you can get the clone your voices.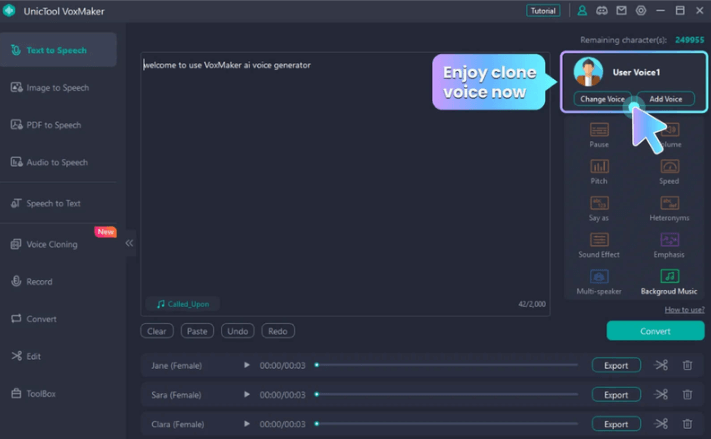 Part 6. FAQs about Rapper Voice Generator
1.What is a rapper voice generator?
A rapper voice generator is an AI-powered software that converts text into rap-like speech. It can create a voice that mimics famous rappers, or it can generate a unique voice that sounds like a rapper.
2. What can I use a AI rapper voice generator for?
AI Rapper voice generators can be used for various purposes such as music production, creating voiceovers for videos, educational content, or audiobooks, and even for entertainment or social media purposes.
3. Is it possible to customize the voice generated by Rapper Voice Generators?
Yes, most AI Rapper Voice Generators allow you to customize the generated voice by adjusting parameters such as pitch, speed, and volume.
4. Are Rapper AI Voice Generators easy to use for beginners?
Yes, most Rapper Voice Generators are designed to be user-friendly and easy to use, even for beginners. They usually have simple interfaces that allow you to input your text and generate the desired voice with just a few clicks.
Conclusion
We have introduced various tools for rapper text-to-speech generation. With these rapper voice generators, you don't need internet connectivity to generate AI rapper voices, and you have many options to choose from to create the most realistic voiceovers. Start making your own tex to speech rap now!
VoxMaker
Providing you 3200+ popular voices and customized special voices at once.