Normally, unlocking your iPhone involves using Touch ID, Face ID, or entering your passcode if the former two fail. If you've turned off Touch ID/Face ID, then you rely solely on the passcode. Sometimes, however, things can be tricky with passcode and you cannot access iPhone the way you want. Maybe you changed your passcode before and have forgotten it, or maybe you entered the wrong passcode several times. In such cases, you have to find out how to bypass iPhone passcode. And this is exactly what we'll offer you in this article.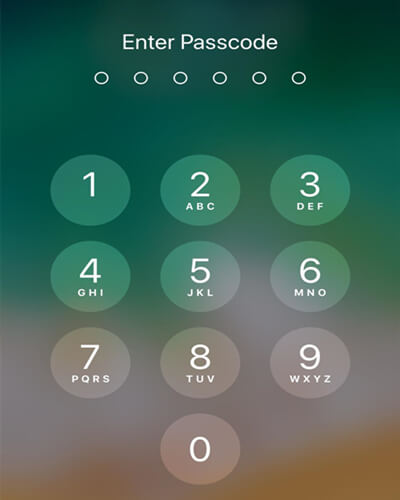 Part 1.

Everything You Need to Know About iPhone Passcode

iPhone passcode is a security feature that restricts unauthorized access to your device by encrypting your iPhone. Even with Touch ID and Face ID enabled, it is compulsory to set up a iPhone passcode, a 4-digit/6-digit passcode or custom alphanumeric code.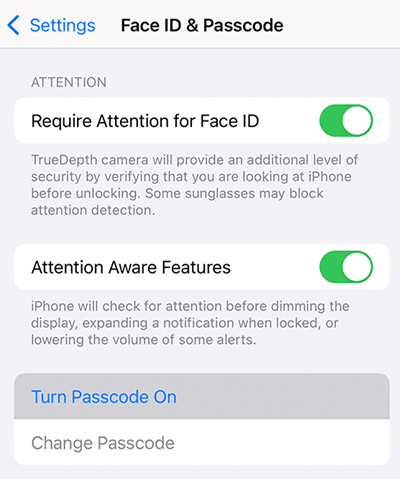 Usually, you will need to enter passcode in cases like:
1

When you boot up your iPhone

2

When you press the Home button or swipe up to unlock your device

3

When you try to view or change passcode settings

4

When you want to update your iOS software

5

When you need to erase your iPhone

6

When you want to install iOS or iPadOS Configuration profiles
Using your passcode sometimes comes with a few issues, and some of them will make it necessary to bypass iPhone passcode:
You have forgotten your iPhone passcode
You've bought a secondhand iPhone and don't know the passcode
iPhone randomly disables itself even with the correct passcode
iPhone fails to recognize your correct passcode
Passcode is not accepted after an iOS update
Part 2.

How to Bypass iPhone Passcode Without Losing Data?

No one wants to risk losing the data stored on iPhone, and luckily it is possible. To find out how to bypass iPhone passcode without losing data, check the following content:
1. Use Siri
If your iPhone is running iOS 8.0 to iOS 10.1, that is, iPhone 6 or earlier, you can use Siri to bypass the Passcode. This is a roundabout method to bypassing a forgotten passcode using the system glitch:
1

Hold and press the Home button, activate Siri and say, "Hey Siri what time is it?" Siri will then show you a clock.

2

Tap on the clock to open the clock interface, and then tap on the "+" icon on the top right corner.

3

This will open a search bar for you to add any city. Simply type anything in that search bar and highlight it all.

4

Tap on the "Share" option from the list of new options.

5

Now you will get several options to share that highlighted text. Choose the Message option.

6

In the "To" section, randomly type anything and then tap on the "return" key.This will make the text in that "To" section get highlighted in green.

7

Now tap on the " + " icon on the right side of that text field and choose "Create New Contact" option.

8

Now select "add photo" as well. As soon as you go to the photo gallery, press the Home button immediately, and voila, you'll have bypassed your iPhone's passcode.
2. Back Up Data Before Erasing iPhone
One of the most common method regarding how to bypass iPhone passcode is to erase iPhone, which will wipe everything on iPhone, including the screen passcode. This way, you can set up your iPhone as new and use it the way you like.
To avoid losing data, it's crucial to back up your iPhone before trying to erase it. On a computer where your iPhone was synced to iTunes before:
Step 1. Launch iTunes and connect iPhone to computer via a USB cable.
Step 2. When iPhone shows up in iTunes, click Summary and find the Backups section.
Step 3. Click Back Up Now and select This Computer to save backup to local disk. Remember not to select Encrypt local backup to avoid more trouble.
Part 3.

How to Bypass iPhone Passcode?
1. With the All-in-One Tool - UnicTool LockEraser
UnicTool LockEraser is a comprehensive iOS device unlocking tool from UnicTool. It allows you to bypass iPhone passcode with no difficulty when you are locked out, whether as you have entered the wrong passcode too many times or just cannot unlock your device for some unknown reason. LockEraser solves your iPhone passcode issues easily at home, saving the trouble of seeking help from pricy unlocking service.
Unlock and bypass iPhone passcode with simple steps
Require no passcode or Apple ID password
Easy to use for everyone with clear on-screen instructions
Unlock Apple ID, remove Screen Time restrictions and bypass MDM effectively
Highly reliable; perfectly compatible with various iOS devices and versions
Offer free trial before official purchase
1

Download, install and launch LockEraser on your computer. Select "Unlock Screen Passcode" mode.

2

Choose the firmware version provided based on your device model and click "Download". Then wait a few minutes for LockEraser to download and verify the firmware package.

3

When the extraction is completed, click the "Unlock" button. When the unlocking work is done, you will see the notification on the screen.
2. With Recovery Mode
You can put iPhone into recovery mode to bypass iPhone passcode. As this method involves many steps, it's a little bit complicated and may take some time and energy. What's more, it will restore iPhone and erase it, therefore it's best to have a backup beforehand to avoid data loss.
1

Open iTunes on the computer and connect your iPhone to it.

2

Boot your iPhone into recovery mode.
For iPhone 8 and later models, press and quickly release the volume up button, then the volume down button. Next hold the Power button until you see the recovery mode screen.

For iPhone 7/7 plus, press and hold both the Power and volume down buttons until the recovery mode screen appears.

For iPhone 6 and earlier models, hold both the Power and Home button until the recovery mode screen appears.
3

Choose Restore when asked to Restore or Update. Follow the on-screen instructions to complete the restore process. After that you will successfully bypass iPhone passcode.
3. With iCloud
If you are locked out of your iPhone, you can use iCloud service to bypass iPhone passcode and set up your iPhone with a new passcode. However, you will need to backup your device first, as this method will wipe your iPhone as well.
Note
The Find My iPhone feature should have been turned on.
The correct Apple ID and password is needed to log in to iCloud.
Your iPhone needs steady internet connection.
1

Go to iCloud from your computer and use your Apple ID credentials to sign in.

2

Now go to Find iPhone and locate your iPhone under the All Devices title.

3

Click on your iPhone and select the Erase iPhone option. This will reset all the settings of it and bypass iPhone passcode.
Conclusion
When you are locked out of your iPhone, there are several solutions concerning how to bypass iPhone passcode. Among them, a trusted, reliable and efficient tool called UnicTool LockEraser is the best choice. It is capable of effectively bypassing iPhone passcode and restoring your access to iPhone in just a few steps. What's more, you can seek help this tool facing all kinds of unlocking issues, as it is powerful enough to unlock Apple ID, remove Screen Time restrictions as well as bypass MDM on iPhone, iPad and iPod touch.