Faking GPS can be used for different purposes. Some people use it for gaming, while some use it for professional purposes. However, some people might take illegal advantage of this tool, but it is not our intention to promote such practices. We are only educating people that such things also exist, and you can also use GPS spoofing tools when in need.
In this article, we will share some of the best GPS spoofing applications that you can use. We will share the pros, cons, and features so that you can pick the best without any hassle.
Let us look at some of the most effective GPS spoofing tools on the internet today.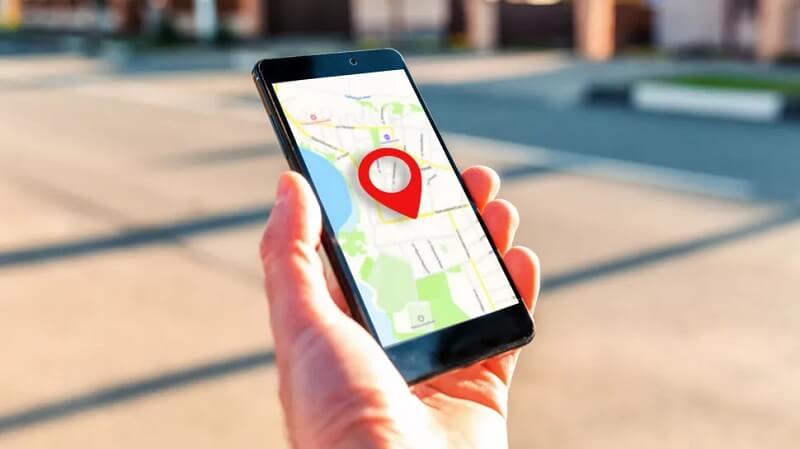 Part 1.

How does the GPS Spoofer Work?

GPS spoofing's objective is to override the original location of the device and change it with another. GPS spoofer works in a way that it uses a radio transmitter to attack and then broadcast fake signals of GPS. This fake signal then interferes with original signals and then displays the fake location or GPS on the user's device. However, GPS spoofing is never free because it is an expensive process. It has both civilian and military advantages. But nowadays, anyone can get their hands on such applications.

To build your GPS spoofer, the user will only require a radio signal transmitter that is portable. With some alterations, the location can be changed as it works with satellites and transmits radio signals to the device that uses GPS and pinpoints the location.
Part 2.

Great GPS Spoofing-VPN

Nord VPN is one of the biggest names in the industry. It works efficiently and does not break the connection of GPS spoofing. It has very high security, and people can easily rely on it.

Nord VPN is mostly used for streaming services as it can unblock the restricted content of any online broadcasting subscription.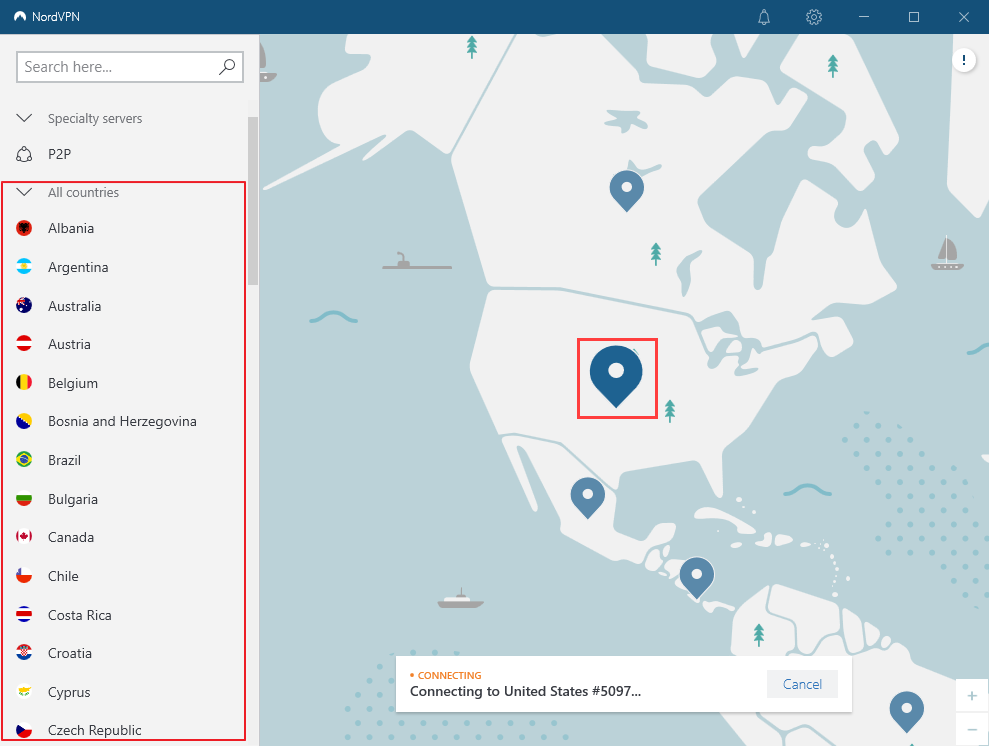 Features:
It has numerous servers to cater to its users.

Nord VPN provides a very high-security experience to all users around the world.

It has powerful encryption so that every user's data is safe.

Nord VPN gives the user two types of kill switches that are DNS leak detection and Double VPN. Both have their significance.

It has diverse usability and works on different devices.
Pros
Cheaper than other VPNs.
Has good security.
Compatible with different devices and operating systems.
Provides a free trial.
Cons
Less user-friendly.
The browser extension could be improvised.
User Rating:
It has a user rating of 4.5/5.
Surfshark is another great VPN that allows the user GPS spoofing. It is the only tool that has built-in GPS spoofing and does not require any other tool for it.
Surfshark is extremely safe and powerful, but sadly, it is only available on Android devices. It is incredibly inexpensive and offers great features.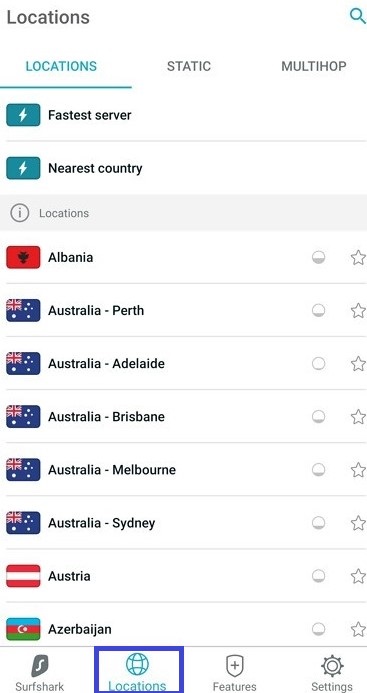 Features:
Only VPN in the market to offer encrypted routing and fake GPS location both.

It has a built-in GPS location spoofing feature.

Allows the user to access blocked content with ease.

It has good safety and reliability that keeps the user secure.

It has a large number of servers with more than 50 locations with private DNS.

Provides excelling streaming with online subscriptions like Netflix and Amazon Prime.
Pros
It is even cheaper than Nord VPN.
An all-rounder performer with everything on point.
Has good security.
Offers GPS spoofing without using another app.
Cons
Only available on Android.
User Rating:
Surfshark has a user rating of 4.5/5.
Among the above-mentioned VPN tools, this is the best of them all. It has great services and provides unbeatable features to the user. However, Express VPN does not have a built-in fake GPS. It is compatible with different operating systems, and users get a free trial as well.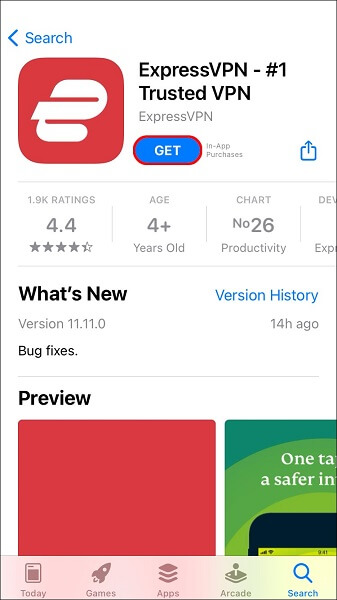 Features:
Express VPN is among the leading VPN services that have high-end security and privacy.

The user can use this VPN to stream in ultra-HD.

Provides free 3 months of subscription upon buying 1 year of subscription.

It has 24/7 chat support.
Pros
On Netflix and other online streaming services, the user can get their hands on different content from any country they want.
Provides private DNS on every server
Privacy is not compromised at all.
Cons
Only entertains five connections at a time.
User Rating:
Express VPN has a user rating of 5/5.
Part 3.

Great GPS Spoofer Apps

If you are looking for the best GPS spoofing app, then UnicTool TailorGo is the best option anyone can go for. It not only allows the user to spoof GPS location but also allows the user to simulate GPS movement. In simulating GPS, it has two different modes, namely two-spot mode and multi-spot mode. Let us see how this tool works.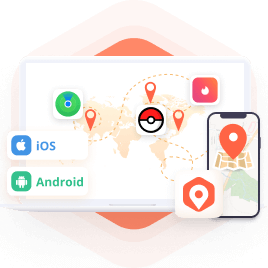 Simple to Fake your Phone GPS Location
Fack GPS location to anywhere in the world with simple clicks.
With Joystick, design the route, adjust the speed, and control the direction.
Supported work with many apps such as Tinder, Grindr, Facebook and popular AR games including Pokémon GO.
Support Android 5-12 as well as iOS 7 and later.
Free trial is offered to every user.
Step 1: First, go to the UnicTool website and download UnicTool TailorGo. Install the tool and then open it on your computer. Click on "Get Started".

Step 2: Connect your iOS or Android device to the computer with a USB cable and click on "Trust the device". Make sure to unlock your phone.

Step 3 : The tool will then take a few seconds and load the map and locate your current location. To change the location, click on "Teleport Mode". Choose the location where you want to go, or you can also enter the coordinates in the search.

Note

The iOS device and the computer should be connected to the same WiFi.

Step 4: After you have selected the location, it will show a pop-up with the location; click on "Move" to confirm your movement with TailorGo.

Step 5: The user can also use other features of the tool and simulate the live GPS movement for use in apps like Pokémon Go. Two-Spot mode and multi-Spot mode is the best to spoof the GPS.
Features:
It has teleport mode, two-spot mode, and multi-spot mode for GPS spoofing.

UniTool TailorGo is reliable and safe to use.

It also features mocking GPS with a joystick.
Pros
Allows the user to control speed while spoofing.
Flexible direction and precise positioning.
Allows the user to have multi-device control.
Compatible on iOS and Android devices.
Cons
The trial version does not provide multi-spot mode.
Requires a PC to run as it is a desktop app.
User Rating:
The users have rated this app 5/5.
2.Fake GPS Location by Hola
It is an Android app that can be installed from the Play Store for free. As it is a free tool, extraordinary features cannot be expected of it. It works fine but sometimes interrupts the connection as it does not have properly defined servers for GPS spoofing. However, it can teleport the user in a few seconds but can result in being caught by the authorities.

Features:
Fake GPS Location by Hola can change the location without any trouble.

Allows simple and easy GPS spoofing.

User-friendly and straightforward interface.

Provides a seamless experience to the user.
Pros
Among the best Android apps for GPS spoofing.
Works effortlessly on Android.
Changes the location from North to South and East to West in a single click.
A simple user interface, making it easy to use.
Free to use.
Cons
Only compatible with Android devices.
Does not have to simulate GPS spoofing.
User Rating:
Fake GPS Location by Hola has a user rating of 4/5.
Fake GPS GO Location Spoofer is a free Android app that allows users to change their location anywhere they want. It has its usage and advantages. There are different region contents on different websites. Due to this reason, the user requires a GPS spoofing app. There are many apps available in the market, but only a few are free that offer GPS location spoofing.

Features:
Allows the user to change the location from the original to any location.

Provides satisfactory GPS spoofing.

Has limited servers to cater to the users.
Pros
Works fine and changes location with ease.
GPS spoofing works fine but not always.
Cons
The performance of this app is not as good as other VPN tools in the article.
Lagging and stuttering user interface.
Not safe and reliable to use.
Could expose the real location.
User Rating:
The users have rated this app 4/5.
Part 4.

FAQs
1.What is the impact of GPS spoofing?
GPS spoofing has a great impact on the user as it can change the location of any user. The user gets to change the location according to wherever he wants. People can take advantage of GPS spoofing and access the content not available in their region.
2. What can be done about GPS spoofing?
There is nothing that can be done about GPS spoofing on an individual level. The government and the authorities can take action against it and make a list of rules that people have to follow when they are spoofing GPS. However, the authorities can ban these apps and only allow the departments that need GPS spoofing for professional use.
3.What is GPS spoofing?
GPS spoofing is just a radio signal transmitter that overrides the current signal from the satellite and changes the location. There are different VPNs and apps available for GPS spoofing, and the user can use any app mentioned in the article to change the location.
Conclusion
In this article, we have mentioned some of the best VPN and GPS spoofing tools in the market. Although there are many tools available, all of them have their features, pros and cons, and pricing. However, the best tool is UnicTool TailorGo, as it has a wide range of features and diverse usage. It has a trial version as well for people that use and download the tool to check its GPS spoofing capabilities.