Accidentally or intentionally deleted files on your iPhones and later realizing you needed them is a pretty common thing for most of us. What's worse, if you have no backup of the deleted files, you will have to take many efforts and might still fail to get the deleted items back to your iPhone.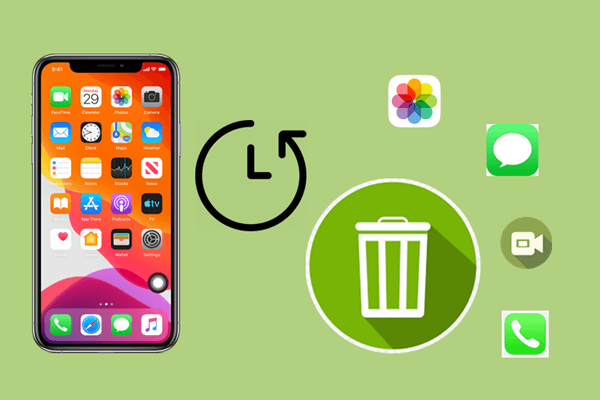 If this happens to you, don't panic, because we have got several solutions to get you out of trouble. There are a number of methods that can be used to recover lost/deleted files on your iPhones without backup [iOS 17 Support]. In this article, we will discuss these methods with a detailed guide for you. Just make sure you read till the end.
Part 1.

Can Deleted Data Be Recovered from iPhone?

Yes. When you delete data from your iPhone's storage, iOS automatically assigns the deleted files' location as free space. However, these files are not immediately erased from the iPhone. Instead, they are stored in a different location on your iPhone's storage that you can't easily access. However, this location can be accessed using third-party apps. In a word, as long as the deleted data hasn't been overwritten, it can be recovered. So, remember not to add new files after you delete them.
Part 2.

How to Recover Permanently Deleted Files from iPhone Without Backup

If you accidentally deleted the files before backing up your iPhone on iCloud or iTunes, your best choice is to turn to a professional tool for help. I believe, in this case, iFindit is what you need.

iFindit is an iOS data recovery tool [iOS 17 Support] designed to help iOS users recover lost and deleted files With this tool, you will be able to recover all the deleted files directly from your iPhone even without a backup. What's more, it covers a number of data types. Whether you delete a note, a photo, a message or all the files on your iPhone, you could all resort to iFindit.

Here are more reasons why we recommend iFindit:
It can recover over 18 types of data,including recover deleted files or accidently saved over a file.
It is perfectly compatible with almost all iOS devices and iOS versions including the iOS 15/16/17.
It has a user-friendly interface and easy operation.
It lets you only retrieve the files you need rather than restoring the entire iPhone, which would save a lot of time and space.
It provides you a free trial before purchasing.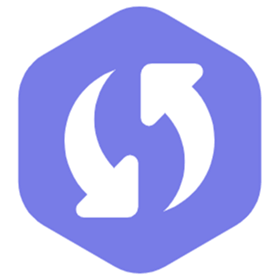 10% Coupon Code:SPECIAL111
If you don't know how to use UnicTool Coupon Code, you can read this artcile as your reference.
1

Download and install iFindit on your computer (Mac or PC) and open it when the installation is complete. Select the " iPhone Recovery" option, choosing any mode you need and then connect your iPhone with a reliable lighting cable. When the software successfully detects your iPhone, click "Next" to continue.

2

Select the types of data you would like to recover. Then click the "Scan" button at the bottom right of your screen.

3 After the scan is complete, you can now choose the certain files you need and click the "Recover" button at the right bottom corner. Determine the location where you would like the files to be recovered.
Part 3.

How to Recover Recently Deleted Files from iPhone

Sometimes deleting a file doesn't mean that the file will be permanently removed. For many apps, there is a temporary folder called "Recently Deleted". Moreover, there is also the "Recently Deleted" folder on iCloud.com. The folder is designed to give you chances to recover accidentally deleted files. So, it's also possible to recover the deleted files of your iPhone from the "Recently Deleted" folder.
1. Recover Recently Deleted Files on iPhone
Some iOS apps such as photos, Notes, and Voice Memo have a "Recently Deleted" folder. So, before using any other sophisticated methods, you should always check these folders to find out whether the files you deleted still exist.
These folders store the deleted files for 30 days before they are completely deleted from your iPhone. To retrieve files from the "Recently Deleted" folder, select the files you need to restore and tap the Recover button to bring them back. However, you still may not find deleted files in this way.
2. Recover Recently Deleted Files from iCloud.com
If your iPhone is synced with iCloud, you can recover files you have deleted both on your iCloud drive or specific apps on your iPhone. iCloud also has a "Recently Deleted" folder, just like some native apps on your iPhone. And the deleted files could be stored there for as long as 40 days.
Follow the steps below to recover deleted files from iCloud.com
Open a browser of your choice and visit www.icloud.com
Log in using your Apple ID and password.
Choose Settings, and click "Restore Files" in the "Advanced" section.

Select the files you need and click on the "Restore" button.
3. Recover Recently Deleted Files from Files App
1. Open the Files App on your phone
2. Navigate to Browse
3. Click Recently Deleted
4. Holding the file or click the "select" at the top right corner, then select the file you want to recover, and then done
However, deleted files may still not be found in this way.
FAQs About Recovering Permanently Deleted Files on iPhone
1. Where do files go when deleted from iPhone?
When you delete files on your iPhone, they are automatically removed from accessible locations of your storage. Some apps, such as the default photos app and Notes, have a "Recently Deleted" folder that stores these files for up to 30 days. If one of the files you deleted is from these apps, you can always recover it within the 30 days window.
2. Can I recover deleted files after the "Recently Deleted" folder has been cleared?
Yes. You can recover these permanently deleted files as long as they have not been overwritten. When files are deleted from your iOS devices, they are not entirely gone. iOS stores them in another location that you can't access within the OS. These files are only fully deleted when you overwrite them with new files.
When the "Recently Deleted" folder is cleared after 30 days, you can still use a third-party app like iFindit to recover the permanently deleted files on iphone.
Conclusion
Recovering deleted files on your iPhone is pretty simple if you know exactly what to do. You can choose any of the methods we have shared above based on which one you find convenient and applicable to your scenario. However, using iFindit[ iOS 17 Support] is the most reliable and effective method for recovering deleted files even when you have no backup.
With iFindit, you are also not limited to the type of files you can recover. All kinds of files can be recovered with this tool. Do you want to try it out? Download it now and get started recovering all your lost files.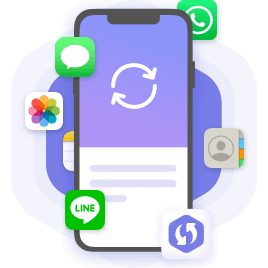 UnicTool iFindit:A One-Stop Data Recovery
1000+ File Formats: Easily and effectively recover deleted/lost photos, documents, audios, videos, and more from your SD card.
2000+ Devices: Restore lost data from various devices like computer, internal/external hard drive, CF/SD card, Memory card, Micro card, pen drive, and other storage devices.
500+ Scenarios: Recover any lost data situation, including accidentally deleted files, formatted SD card, corrupted or inaccessible SD card, virus infection, power failure, and others.
All-in-one data recovery software: Retrieve data from iPhone, Windows, and soon from Mac systems (coming soon).
Free preview before recovering : See the recoverable files and select the ones you want to retrieve.
Deep and quick scan : Perform a deep scan to recover as many deleted files as possible, or do a quick scan to swiftly find your lost files.