At times, we might need to reset our phone for various reasons. However, a challenge arises after the factory reset: all the data on the device is erased, including precious photos that hold cherished memories. If you're wondering how to restore photos after factory reset with/without backup, this article is here to help. Continue reading to discover the solution.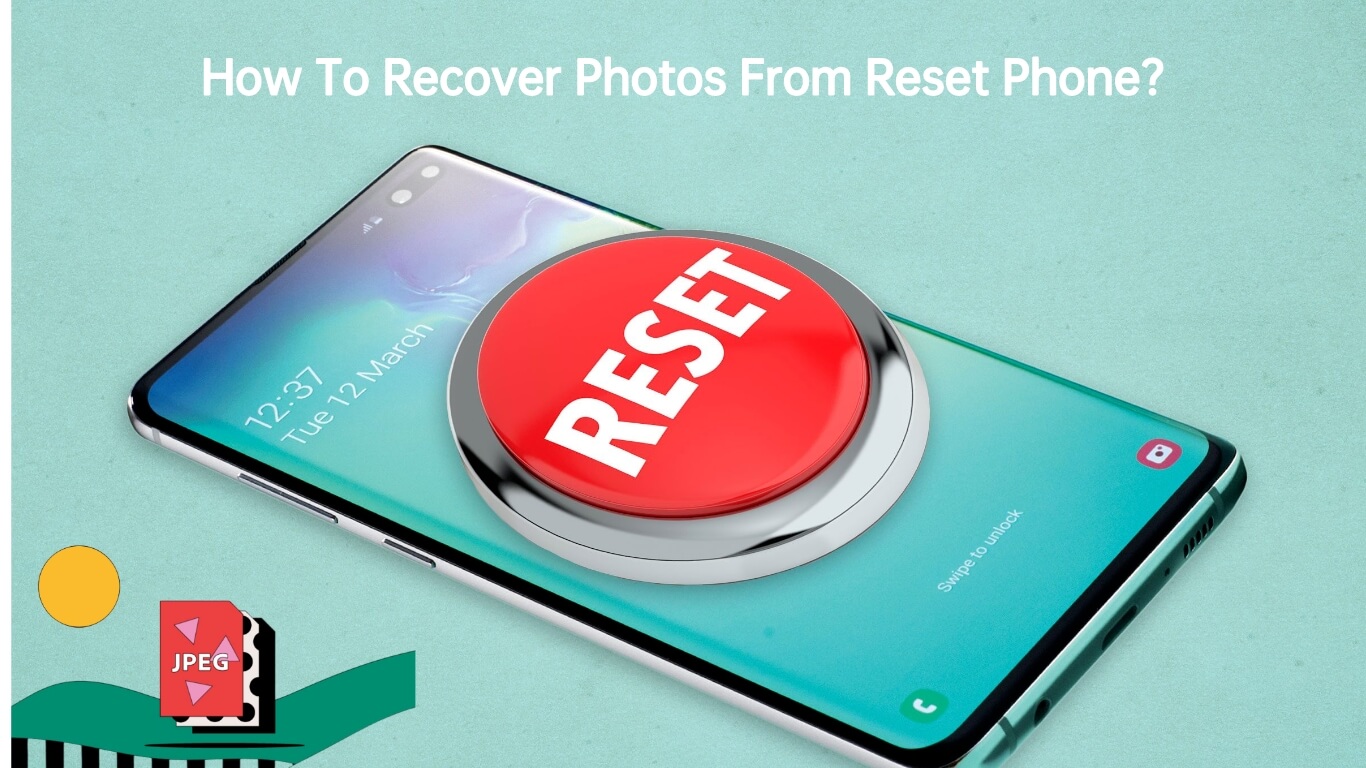 Part 1.Can I Get My PIctures Back After a Factory Reset Without Backup?
Sometimes, when your iPhone is acting up or not working properly, you might need to do something called a factory reset. This is like starting over from scratch and can help fix issues with apps not working or the whole system acting strange.
However, doing a factory reset means erasing everything on your phone. This means that if you didn't save a copy of your stuff somewhere else before doing the reset, And you must wonder can I recover my photos after factory reset? There are some tools that can help recover lost data, but they might not work if you didn't make a backup.
Still, if you're feeling brave, you can try using a special tool to look for any lost stuff on your phone. If it finds anything, you can get it back and not lose as much.
Data Backup Tips
To be honest, it's pretty unlikely that you'll be able to get back your pictures, videos, and other stuff after a factory reset if you didn't save a copy somewhere before. To prevent this from happening again, I really suggest you save a backup of your iOS device before doing a factory reset.
Also, it's a smart idea to regularly make a backup of your device. This way, you can avoid accidentally losing your data. There are three usual methods to back up your phone: using iCloud, iTunes, Google Drive or a trustworthy iPhone backup Software.

iFindit Unictool Supports 1000+file format backup
Part 2. Restore Photos After Factory Reset With Backup
There are many ways to restore photos after factory reset With backup. You can find one according to your need.
Android phone
Android Settings
Most Android phones have a built-in way to make backups. So, if you reset your Android phone, you can get your data back from the backups you made using that feature. Here's how you can do it:
Step 1: Go to Settings and find the Account section. Sign in to your account.
Step 2: Look for Backup and Restore, then tap on Restore.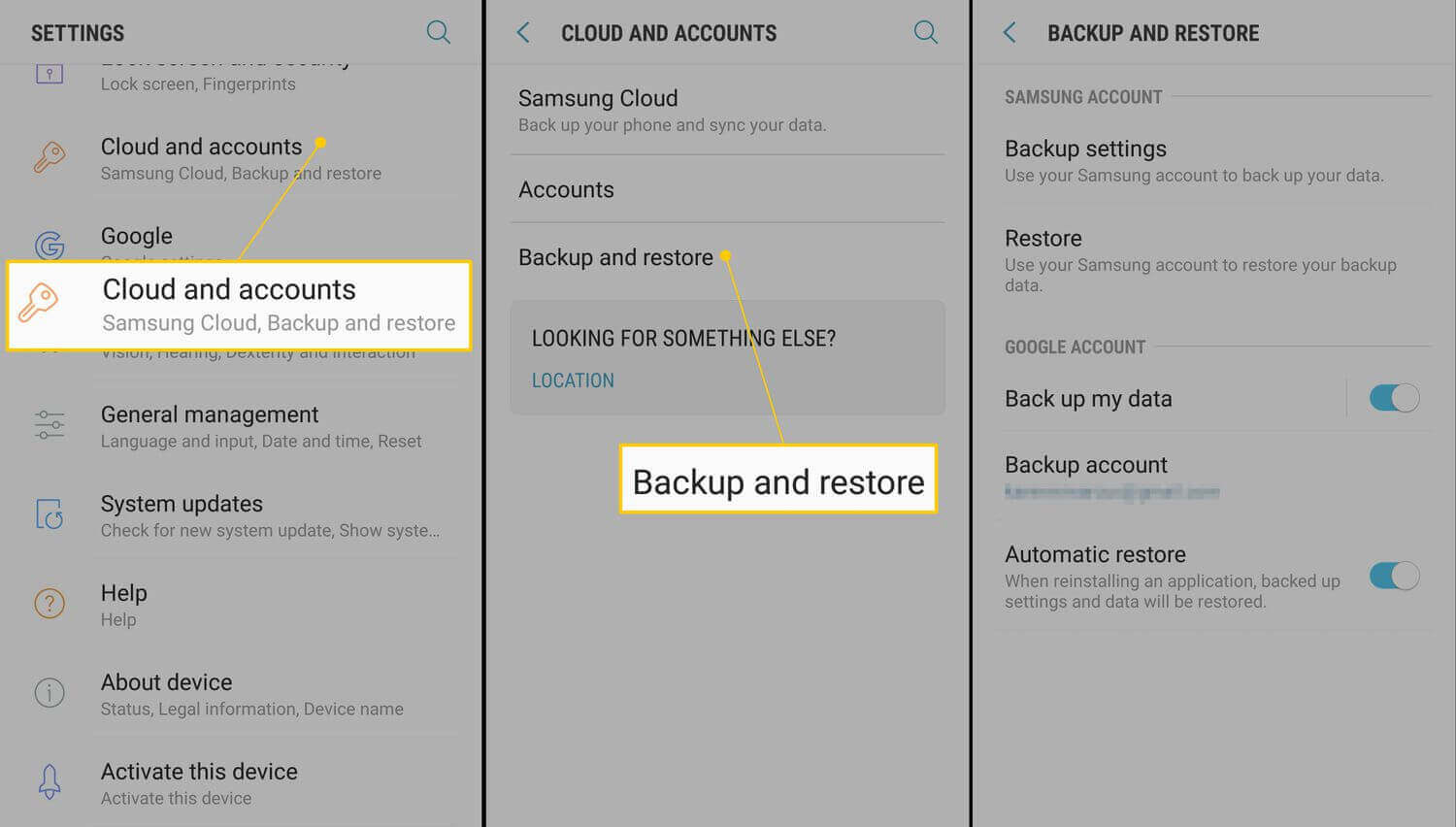 Step 3: Choose the backup file that has the photos you want to get back. Confirm the action.
Google Account
Using your Google account is a good way to back up photos on your Android device. It can also help you get back your photos after a factory reset. Here's what you need to do:
Step 1: Open Settings and sign in to your Google account.
Step 2: Next, go to Google Drive where you can find all the data you backed up. Choose the pictures you want to get back.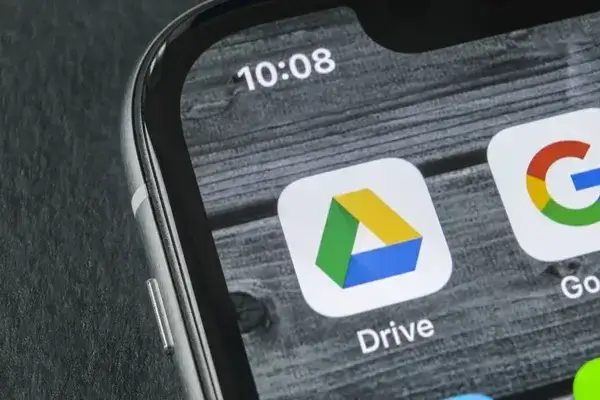 Step 3: Click on Restore and then confirm by selecting Done.
iPhone
Recover Photos After Factory Reset with iCloud
To get your photos back from iCloud.com, follow these steps:
Step 1: Open your web browser and go to iCloud.com. Sign in using your email and password for your iCloud account.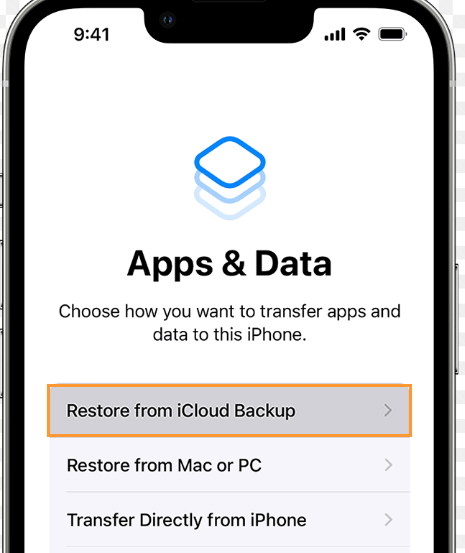 Step 2: Find and click on the "recently deleted" album where your deleted photos are stored. Choose all the photos you want to recover.
Step 3: Click the "recover" button located at the top right corner of the screen. This will restore the selected photos and save them again.
Recover Photos After Factory Reset from iPhone Device.
Here's how to get back a photo or video you accidentally deleted:
Step 1: Open the Photos app and go to the Albums tab. Look for the Recently Deleted album under Utilities and tap on it.(If you have iOS 16 or iPadOS 16.1 or newer, use Face ID or Touch ID to unlock the Recently Deleted album.)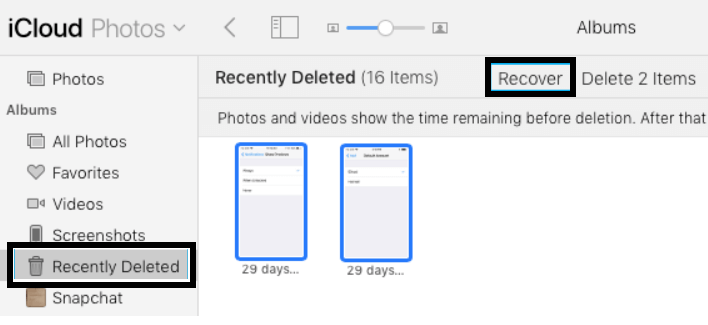 Step 2: Tap the Select button. Choose the photo or video you want to keep, then tap Recover. If you want everything back, tap Recover All. Confirm by tapping Recover Photo.
Remember, if you remove a photo or video by mistake, you have about 30 days to recover it from the Recently Deleted album. Once you get them back, they'll show up again in your main photo collection.
Part 3. Recover Photos After Factory Reset iPhone/Android Without Backup
So how to recover data after factory reset Android/iPhone Without backup?
You might want to give a shot to recover data after factory reset without backup, UnicTool iFindit can be a good choice. It supports almost 500+ data loss scene with recovering 1000+ files format. So, if you're looking to recover your data after doing a factory reset and you didn't make a backup, you can give this data recovery tool a try.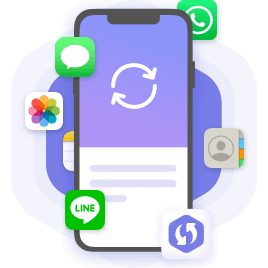 UnicTool iFindit:A One-Stop Data Recovery
1000+ File Formats: Easily and effectively recover deleted/lost photos, documents, audios, videos, and more from your SD card.
2000+ Devices: Restore lost data from various devices like computer, internal/external hard drive, CF/SD card, Memory card, Micro card, pen drive, and other storage devices.
500+ Scenarios: Recover any lost data situation, including accidentally reset phone , deleted files, formatted SD card, corrupted or inaccessible SD card, and others.
All-in-one data recovery software: Retrieve data from iPhone, Windows, and soon from Mac systems (coming soon).
Free preview before recovering : See the recoverable files and select the ones you want to retrieve.
Deep and quick scan : Perform a deep scan to recover as many deleted files as possible, or do a quick scan to swiftly find your lost files.
how to recover data after factory reset Android/iPhone Without backup via iFindit?
1

Download and install the iFindit software on your computer. Choose one type data recovery mode and then connect your phone to the computer. After your phone is detected by iFindit, click on the Next button.

2

Untick any other checkboxes except for the one next to "photos." Then click "Scan."

3

The tool will begin scanning. Be patient until the scanning is complete. In the next step, you can preview and select the date you would like to recover. Click "Recover" once you're done.
Part 4. FAQs About Photo Recovery After Factory Reset
Methods To Factory Reset For Photo Recovery Can Be Used In Other Data Recovery?
Indeed, while some methods could potentially recover certain types of data, they might not cover all possibilities. To ensure a comprehensive data recovery experience, it's best to rely on a specialized tool like iFindit. This professional tool is designed to effectively restore a wide range of data, including photos, contacts, messages, and various other types of information.
Is Photo Recovery After Factory Reset Without Backup Easy?
Recovering photos after a factory reset without a backup can be quite challenging and might not always be easy. If you have backup before, using method mentioned above. If you forgot to backup your data before, you can still try some professional data recovery tool like iFindit.
Conclusion
Recovering photos after factory reset on iPhone/ Android without backup is very difficult. However, it's still worth attempting data recovery tool. If you experience complete data loss on your Phone, it's a valuable lesson about the significance of backing up your device. Don't delay – make sure to back up your Phone now.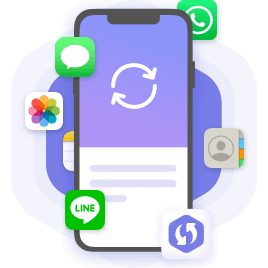 UnicTool iFindit:A One-Stop Data Recovery
Supports 1000+ files format&500+ recovery scenarios.
All-in-one data recovery OS including iOS; Windows; Mac(Coming soon)
Free scan and preview before restoring