iMessage is an instant messaging service provided by Apple. If you own an iPhone or iPad, you probably use iMessage as your primary messaging application. It allows you to transfer images, videos, documents or other files. It becomes more fun to use with many interesting and handy features that Apple has added in recent years. However, things can get a little messy if you accidentally delete some of your conversations.
You are probably reading this article because you want to figure out how to see your iMessage history and retrieve deleted messages. In this guide, I will take you through the different methods you can use to see old messages [iOS 17 Support]. I will also recommend the most reliable one among all solutions. Let's start!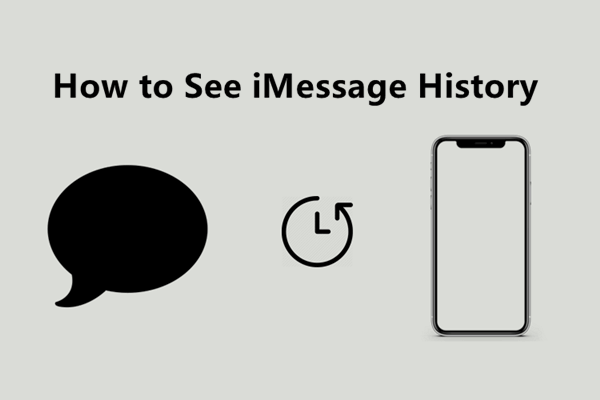 Part 1.

How Do I See My Text Message History on My iPhone?

If you wish to find a specific chat or message in your iMessage app, there is an easy way to do it other than scrolling through all the chats. Here is the procedure:
Open your Message app by tapping its icon on your home screen or app library.
While the app is open, swipe your finger downwards in the middle of your screen to reveal the iMessage search functionality.

Tap the search bar and input the keyword in the message you are looking for or the contact's name whose chat history you would like to look at. Press the "Search" button on your keyboard to trigger the search.

iMessage will scan through all your messages to reveal all the chats with the keywords you are looking for. Select the message you are looking for to open the entire chat.

UnicTool iFindit Supports 1000 +file formats& 500 +scene recovery
Part 2.

How to See Deleted iMessage History Without Backup?

Apple hasn't added an inbuilt feature in iOS to enable you to see deleted iMessage messages. So, you will need a third-party software to view your deleted messages. One of the most reliable and easy-to-use applications is iFindit. It is an effective data recovery tool designed for iOS devices [iOS 17 Support]. You could recover all your lost data with it, including your iMessage history.

Here are some advantages of iFindit:
It doesn't require having a backup on iCloud or iTunes.
It allows you to scan and preview the messages before starting recovery procedure for free.
It permits you to selectively retrieve your messages.
It can recover any type of data.
It won't lead to data loss in the process of recovering deleted iMessage chats.
Compatible with iOS 17/16 or even lower version.
Covers up to 18 kinds of data, including photos, videos, WhatsApp data and so on.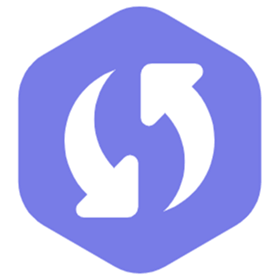 1

Download and install iFindit on your PC or Mac. Launch the application and connect your iPhone to your computer. Choose the " iPhone Recovery" option, choosing any mode you need.

2

After iFindit detects your iPhone, click on "Next" to proceed. Choose "Messages" on the screen. Click on the "Scan" button to get started.

3

iFindit will scan your device to find all the messages, select the messages you need and click on the "Recover" button to start the recovery process. Wait for a couple of minutes for the process to be completed. You can now view all the iMessage messages that you had previously deleted.
Part 3.

How to See iMessage History via iCloud Backup?

If you have backed up your iPhone to iCloud, your iMessages will be backed up too. In case you accidentally delete some chats from iMessage, you will have the chance of recovering them from the iCloud backups you made earlier. However, you will likely lose some current data on your iPhone if you choose to restore your device using iCloud backup.

Butif you would like to proceed with this method, here is the procedure:
Reset your device by opening your Settings, and tap on General > Reset > Erase All Content and Settings.

While setting up your iPhone at the Apps & Data screen, choose "Restore from iCloud Backup".

Sign in to your iCloud with your Apple ID.
Choose the backup that your desired iMessage history is involved to start the restoring process.
If you don't want to take the risk of losing other important data, then the most effective way to restore deleted iMessages from iCloud is using iFindit"Recover from iCloud Backup" mode. iFindit won't require you to erase all the content on your iPhone before recovering and allows you to choose the files you want when recovering.
Here is the procedure for recovering your iMessage history from iCloud using iFindit:
1

Launch iFindit and connect your iPhone. Click on the "Recover from iCloud" from the menu, then choose "iCloud" option.

2

Log into your iCloud account and select the "Message" here, then click on "Scan". iFindit will now scan your iCloud to find all the messages.

3

You can then preview them and choose which ones you would like to restore. Then click on "Recover" to get you messages back.
Part 4.

How to See iMessage History via iTunes Backup?

Another method for seeing your iMessage chat history is using an iTunes backup. So, you need to have made a backup before you deleted the messages. However, this method also has some drawbacks that include overwriting your existing data.

If you would like to use this method, follow the procedure below:
Open iTunes on your PC or Mac. Connect your iPhone to the computer with a good quality lighting cable.
Click on "Restore Backup" and choose the most relevant backup with your deleted messages. The process will take a couple of minutes. After the process is done, you should be able to find the deleted iMessage history.
If you value all the data that is currently on your iPhone, we recommend using iFindit "Recover from iTunes Backup" mode, which won't overwrite all your existing data.
Hereis the procedure:
1

Launch the iFindit app and connect your iPhone. Click on the "Recover from iTunes Backup" in the menu. Choose the backup you made before deleting the messages and click on "Next".

2

Then select "Messages" when you are required to choose a data type, then click on "Scan".

3

Select the certain messages you want to recover and click on the "Recover" button to start the recovery process. You will also be prompted to choose where you wish the restored files to be stored.
Conclusion
If you want to view your iMessage chat history, you have several options to choose from. You can either restore from your iTunes backup, iCloud backup, or with iFindit for your convenience. However, among all these methods, iFindit is the most reliable since it doesn't lead to any data loss. It is also much faster since users can preview and only choose the specific messages they would like to restore. So download and give it a try right now.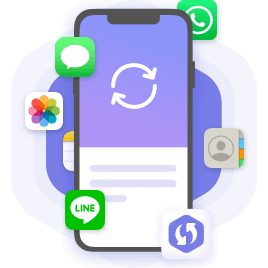 UnicTool iFindit: A One-Stop Data Recovery
Supports 1000+ files format&500+ recovery scenarios.
All-in-one data recovery OS including iOS [iOS 17 Support]; Windows; Mac(Coming soon)
Free scan and preview before restoring