Tiktok's ever-changing features continually surprise millions of people across the globe. With its many perks, users are able to become content creators with no experience required. However, another great feature that Tiktok offers is direct messaging. Unfortunately, some people have run into issues trying to recover deleted messages from the app. To help them out, here is a guide on how to recover deleted tiktok messages iPhone or Android device.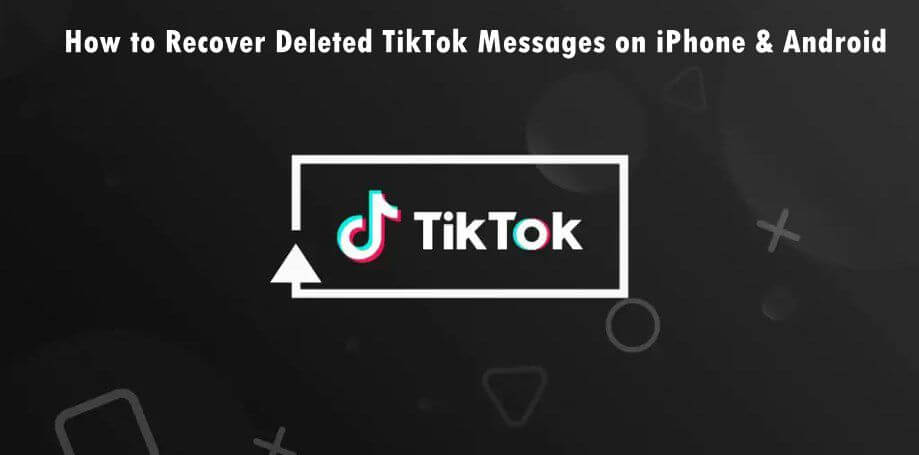 Part 1.

Can You Recover Deleted TikTok Messages?

If you have deleted an important message or conversation on TikTok by accident, there may be a way to retrieve it. You may be able to get access to your deleted TikTok messages again. This section will guide you through the steps of recovering your TikTok messages.

Note

Make sure to regularly back up your phone data in order to protect your conversations, important data, and videos.
Part 2.

How to Recover Deleted TikTok Messages iPhone and Android

As mentioned, it is possible to recover your deleted TikTok messages on either your iPhone or Android device. With the right tools and knowledge, you can easily get your deleted messages back, and this guide will show you exactly how.
1. Request TikTok Data Backup
Not everyone is aware, but many social networking platforms store your data and can provide it to you if requested. Fortunately, TikTok is one such platform and can be used to retrieve deleted messages and data through its "Download Your Data" feature, which was discussed earlier in this guide.
You can be assured that the platform keeps a backup of your data, including any deleted messages. This guide will explain how you can request a backup of your data on TikTok quickly and easily.
1

Open the TikTok app on your Android or iOS device.

2

Tap on the Profile icon at the bottom of the screen, then select the hamburger menu at the top right.

3

Select "Settings and Privacy" and then "Accounts."

4

Look for the "Download Your Data" option and tap on it.

5

On the next window, choose "Request Data."
2. TikTok Message Recovery by iFindit
If you are unable to access the deleted text messages on your Android or iPhone device, then using iFindit could be the ideal solution. This software is top of the line, supporting all devices and allowing you to restore over a thousand different types of data. Additionally, iFindit (iOS 17 supported) is a user-friendly data recovery software that can ensure that your data won't be compromised in quality.
It doesn't need any backup.
It allows you to scan and preview the files before recovering them for free.
It will enable you to select only the files you intend to recover. You don't have to reset or restore your entire device.
It won't cause any extra data loss.
Covers up to 18 kinds of data, including photos, videos, WhatsApp data and so on.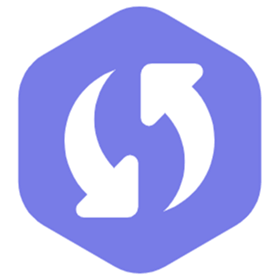 10% Coupon Code:SPECIAL111
If you don't know how to use UnicTool Coupon Code, you can read this article as your reference.
1

Download and install the iFindit software on your computer. Click the " iPhone Recovery" option, choosing any mode you need and then connect your iPhone or iPad to the computer. After your iPhone is detected by iFindit, click on the Next button.

2

Untick any other checkboxes except for the one next to "Call History." Then click "Scan."

3

The tool will begin scanning. Be patient until the scanning is complete. In the next step, you can preview and select the date you would like to recover. Click "Recover" once you're done.
Part 3.

How to See Deleted Messages on iPhone TikTok

Seeing your important TikTok messages deleted can be an incredibly stressful experience, and it's even more trying if those messages contain memories of loved ones.

If you have backed up all of your apps to iCloud, then you may be able to access any deleted TikTok messages on your iPhone.

However, if you don't have an iCloud backup and are having difficulty retrieving your deleted TikTok messages, then later in this guide we will show you how to recover them on an iPhone.
Part 4.

Why Did My TikTok Messages Disappear

Many TikTok users have complained about missing, absent, or deleted texts from the app after a certain period of time. Possible reasons for the issue could range from a connection error, using an outdated version of the app, or having your account banned, which would prevent you from receiving messages. To understand other potential causes for disappearing TikTok messages, take a look at the following list:
1. Account Blocked
TikTok has strict rules in place to ensure the safety of its users. If you break these rules, your account will be banned, and any and all activities will be impacted. This means that you won't be able to start new conversations or even receive messages from anyone. It is therefore important to follow the community guidelines and protect your account. In the event that your account is banned, you will receive a notification and have the opportunity to submit an appeal if you believe it was done in error.
2. User Deletion
Once you've confirmed that your TikTok account isn't blocked, it's possible that you may be unable to view older messages due because the sender deleted them. On TikTok, any user can delete a message without having to explain why, so you may not be able to view them because of the other user's decision.
3. .New Account Sign Up
Whenever necessary, a newly registered account must verify their phone number and identity in order to continue using the direct messaging feature. This is to help ensure that TikTok remains a secure and safe platform for all users. In order to verify your phone number, enter the verification code sent to you by TikTok. Once done, you can continue using the app.
Conclusion
Knowing how to recover deleted text messages on TikTok used to be a tricky process, but this guide has made it much simpler. Whether you are an iPhone or Android user, this article explains reliable ways of how to view deleted messages on an iPhone TikTok. If you want to get the deleted messages back as soon as possible, then consider using iFindit, as it has the highest recovery rate and allows you to recover any messages on either an Android or iPhone device.