Taking photos has long been one of the most common and popular activities among people. It allows you to capture a moment in time and keep it for future generations. With the rise of smartphones, photography has grown in popularity even more. People can now take hundreds even thousands of photos and save them in cloud storage services like Apple's iCloud.
But what if you delete a photo by accident or your iPhone is damaged? Or what if your device is lost or stolen, and you lose all of your precious photos? Well, don't worry! You can still recover your images from iCloud. This post will show you how to easily recover photos from iCloud using 4 proven methods. So, let's begin!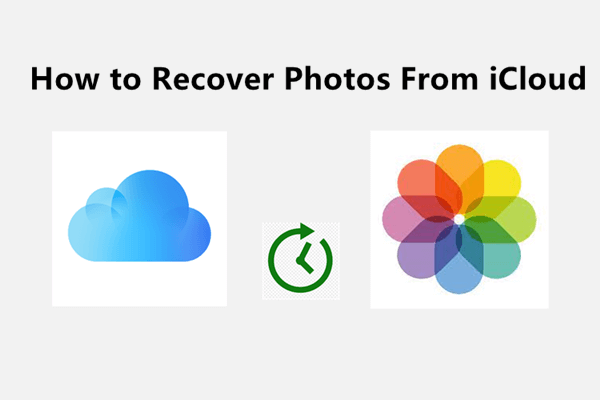 Way 1.

How to Recover Photos From iCloud.com

Using iCloud.com is one of the easiest ways to recover your photos from iCloud. It's a web-based platform that lets you access your iCloud account for backed-up and synchronized Apple iCloud content. It safely keeps photos, files, contacts, calendars, and other data on all of your Apple devices, ensuring that you don't ever lose any crucial information.

If the photos you want to recover were recently deleted from your iCloud account, you can easily retrieve them from the "Recently Deleted" folder. This is a temporary folder that keeps deleted photos and other items for 40 days in case you need to restore them within this period.

Here's how to retrieve your photos using iCloud.com:
Step 1: Open iCloud.com on your browser and sign in to your iCloud account using your Apple ID and password.
Step 2: In the main interface, go to "Photos" and then to the "Recently Deleted" folder in the left sidebar.
Step 3: Scroll down to the bottom of the screen and choose all of the photos you want to restore, then click "Recover".
Way 2.

How to Recover Photos From iCloud Backup

You probably don't see any of your photos in the "Recently Deleted" folder. But don't worry. If you have created a backup of your iPhone to iCloud, then retrieving your photos from iCloud backup is another option.

If you've previously created an iCloud backup, it will store all of your data, which you may restore in case you lose it. However, if you use this method, not only will your most recent data that was not included in the backup be erased, but you will also be unable to preview and selectively restore images.

Here is how to restore photos from iCloud backup:
Step 1: First, navigate to your iPhone's "Settings" menu and select the "General" option. From here go to "Reset" and then select the "Erase All Content and Settings" from the menu.

Step 2: To complete the process of setting up the iPhone as a new one, simply follow the on-screen instructions. Select "Restore from iCloud Backup" from the "Apps and Data" screen, and then sign in with the Apple ID.

Step 3: All of your iCloud backups will now be displayed, and you can restore the one that is most relevant to your photos.
Way 3.

How to Download Photos From iCloud Photos

Apple's iCloud for Windows is a free program that allows you to access and manage your iCloud accounts from a Windows PC. You can also use it to automatically sync and store your iCloud photos to a folder.

Simply follow the steps below to recover your photos from iCloud for Windows:
Step 1: Go to Apple's official website and download iCloud for Windows, then follow the on-screen instructions to install it on your computer.
Step 2: Select the "Photos" option and tap the "Options" button after signing in to your iCloud account on the next screen. After that, select iCloud Photo Library and click "Done" and then "Apply".

Step 3: The process of syncing all iCloud Photos will begin, and once complete, the photos will appear in your computer's "iCloud Photos" folder. You could access all your photos here.
Way 4.

How to Extract Permanently Deleted Photos Only From iCloud

Some of methods above are simple but with poor success rates, and some may require you to reset your device or delete the data. You're now probably wondering if there's a way to retrieve permanently deleted images from an iPhone without losing your data. Well, this can be done in a few simple steps by utilizing third-party software like iFindit, which has a very high success rate.

iFindit is a data recovery tool designed for iOS devices. Whether you permanently deleted or lost your photos from your iPhone or iPad, it is going to recover the deleted photos from iCloud and directly from your iOS device without losing current data with a single click operation.

Furthermore, it will help you recover deleted or lost messages, contacts, images, videos, notes, and more types of data from iPhone/iPad/iPod in the most convenient way. Regardless of whether you've lost your data due to accidental deletion, factory reset, or iOS upgrade, iFindit will definitely help you get back what you are looking for.

The following are the key features that distinguish iFindit from other tools:
Provides you with a preview of the photos and videos that have been found for free before recovering them.
Supports 18+ data types. Other than photos and videos, other common files like notes, contacts, messages, and social app data like WhatsApp, Viber, WeChat are all covered by iFindit.
Allows you to recover data selectively, ensuring that you do not waste time recovering the wrong data.
Supports all iOS devices, including iPhone, iPad and iPod, and almost all iOS versions, including the newest iOS 15.
Supports data recovery from iCloud backup, iTunes backup, and directly from iOS devices.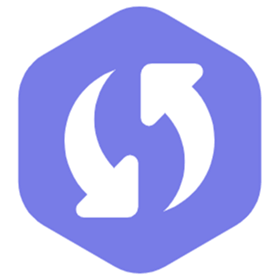 iFindit offers two different options for recovering deleted photos from iCloud. Let's have a look at them:
Option 1. Recover from iCloud Account
1

Download and install iFindit on your computer, then use a USB cable to connect your iPhone to the computer.Next, launch the software and go to "Recover from iCloud" and select "iCloud" from the menu. Use your Apple ID and password to access your iCloud account.

2

iFindit will now show you various categories such as Notes, Contacts, Calendar, and Photos, among others. To begin the scanning process, select "Photos" and press the "Scan" button.

3

The app will now go through your iCloud account and look for any images that are stored there. It will display you a list of all items found. You can now preview the pictures and retrieve them accordingly by clicking on the "Recover".
Option 2. Recover from iCloud Backup
1

Simply select "iCloud Backup" from the menu, and you'll be provided with two options regarding your iDevice's status. Choose one that suits your needs, but make sure you've backed up your device first.

2

When you're at the "Apps & Data" screen, pick "Restore from iCloud Backup" and you'll be asked for your login details, exactly like the previous option.

3

After entering your login credentials, choose the backup file and complete the process by following the on-screen instructions. Click on the "Next" to continue the restore process.
Conclusion
Recovering photos from iCloud can be time-consuming and even irritating, but there are several options available to do so. However, for you want to use the most convenient way to restore the permanently deleted images from iCloud, so iFindit is strongly suggested.
It not only can recover pictures from iCloud but also allows you to retrieve different types of data without affecting other important files. So, download it today for free and begin recovering photos from iCloud.