Safariis the default browser on the iPhone. Its intuitive and easy-to-use interfaceis one reason many iPhone users prefer Safari over other browsers. However, ifyou deleted your browsing history accidentally or intentionally but find you sstill need them later, that may cause you some trouble.
You may be taking efforts to get them back. Fortunately, the good news is there are several options that you can take to solve this problem. In this article, I will discuss six ways you can utilize to recover deleted Safari history to your iPhone. For each method, I will take you through all the steps.
Let'sdive in!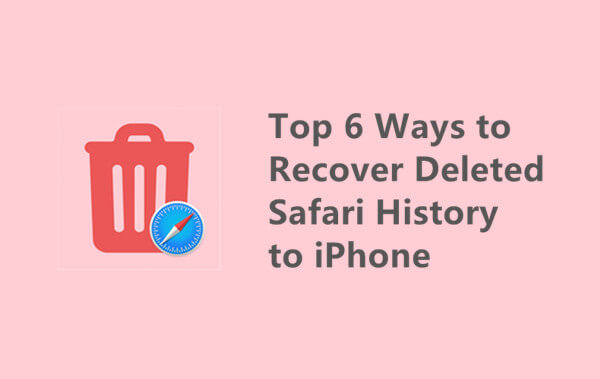 Part 1.

Is Deleted Safari History Gone Forever?

NO. When you delete yourSafari history, iOS will temporarily store it in a different section of yourdevice's memory, so it can be recovered if you realize you still need it. For iOSdevices, your browsing history is stored for about a month. And for Mac, the period will be as long as a year. Note the time limit if you want to recover the browsing history.
Part 2.

How to Recover Deleted Safari History on iPhone

As you have known, your deleted Safari history will be kept on your device for a period, which means you are given chances to recover them. So you may be more concerned about how to restore the Safari history. Just continue reading.
Method 1. From iPhone Settings
Thisis one of the easiest ways to recover your deleted Safari history on youriPhone. Use this step-by-step procedure to recover the data.
Open the Settings app on your iPhone, scroll down and select Safari.
Under Safari settings, choose "Advanced".
Select the "Website Data" option. You will find all your Safari history here.
Note
This method will only work if you haven't deleted browser cache and cookie files.
Method 2. With iFindit (Without Syncing and Backup)
Youcan use iFindit to recover your deleted safari history even if you didn't backit up on iCloud or iTunes. iFindit is a tool that you can use to recover anydeleted files on your iPhone, including your browsing history,notes,videos,whatsapp messages,text messages. We recommend thismethod because it is easy to execute, and doesn't involve any data loss.
Some other points that make iFindit stand out:
1. Scan and preview your data before recovery for free.
2.Selectively recover the files you need.
3. Require no backup.
4. Cause no extra data loss.
5. Simple one-click operation.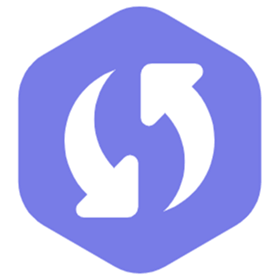 Follow these steps to recover your deleted safari history using iFindit:
1

Download and install iFindit on your Mac or PC. Launch the app and select the "Recover from iOS Device" mode. Connect your iPhone to the computer.

2

After your iPhone is successfully detected, click on "Next" to continue. Select "Safari History" here. Click on "Scan", and iFindit will search your iPhone's memory to compile your entire Safari history.

3

After the scan is done, click on "Recover" and choose the location to store the files. All the browsing history will be restored after the recovery process is complete.
Method 3. From iCloud.com
iCloud stores your Safari bookmarks and browsing history. This requires you to have enabled syncing of all your Safari data on iCloud. If this setting was enabled, you can recover your deleted Safari history using the following steps:
Open iCloud web in your browser and sign in using your Apple ID.
Under "Advanced", select the "Restore Bookmarks" option.

Choose which bookmarks you would like to retrieve and click the "Restore" button.
Method 4. From iCloud Backup
Youcan also restore your deleted Safari history by restoring all the data of youriPhone from an iCloud backup. With this method, you will have to erase allcontent of your device. This can lead to data loss if some of the filescurrently on your iPhone were not backed up on iCloud. You also need to have areliable internet connection.
To restore deleted safarihistory from iCloud backup, follow this procedure:
Start by resetting your iPhone. Go to Settings > General > Reset > Erase All Content and Settings.

When the factory reset is done, you can now set up your iPhone like you normally do with a new iPhone. While setting up, choose the "Restorefrom iCloud Backup" option.

Choose the backup that contains your deleted Safari history. Your iPhone will start restoring all the data backed up on your iCloud, which should include your deleted Safari history.
Method 5. From iTunes Backup
Ifyou have an iTunes backup on your Mac or PC, you can recover the deleted Safarihistory from this backup. However, this method also requires you to have made abackup before deleting your Safari history. It also involves overwriting all the data of youriPhone, so you could lose some of your current data in the process.
Forthose who use a Mac with macOS Catalina or newer, you should use the Finder app on your Mac to finish the recovery procedure. You can now follow the steps below to restore deleted Safari history from iTunes or Finder backup.
Open iTunes or Finder on your PC or Mac. Use a reliable lighting cable to connect your iPhone to the computer.
When your device is detected, click on "Restore Backup" and choose the most recent backup you made before you deleted Safari history. After some time, all the data will be restored to your iPhone..
Method 6. From Mac
As I have mentioned above, Safarihistory could be kept on Mac as long as a year. Andyour browsing history could be synced across all your Apple devices through your iCloud account. Therefore, if you have a Mac, you can recover yourdeleted browsing history using Time Machine.Then you will be able to view the deleted Safari history on your iPhone, too. Below is the procedure to recover deletedSafar history using Time Machine.
Close your Safari on Mac before starting the procedure. Launch Finder and choose "Go" > "Go to Folder".
Input "~/Library/Safari" and click on the "Go" button.

Scroll down and choose the "History.db" database file.
From the menu bar, select the "Enter Time Machine" option.
Select the files you need and click on the "Restore" button.
After the restring process, go back to your Safari on your iPhone to check if your deleted Safari history is back or not.
Part 3.

Bonus Tips: How to Avoid Safari History Lost

Toavoid losing your Safari history hereafter, you should always ensure that Safari syncs yourbookmarks and browsing history to iCloud. To enable this option, follow this procedure:
Open the Settings on your iPhone.
Tap onyour Apple ID user name.
Tap on iCloud, then scroll down and turn on Safari.
Conclusion
If you accidentally delete your Safari history, thereare a number of methods you can use to restore the browsing history. You couldchoose any one of them according to your preference. However, using iFindit is the most effective one and won't lead to any data loss. If you failed with other method, then don'thesitate to download and try it right now.