Discover all the essential details about the upcoming iOS 17, scheduled for release this autumn. Uncover the beta and final version of ios 17 release date, along with a comprehensive overview of the exciting new features it brings. Stay informed and get ready for the latest iOS experience.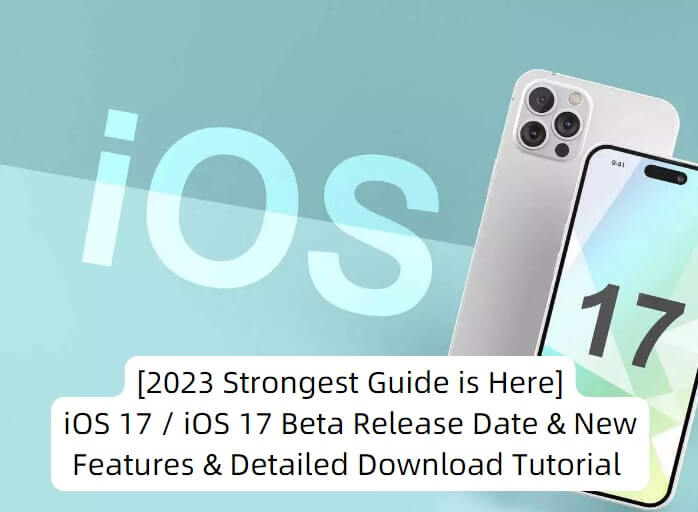 Apple introduced a range of exciting features for iOS 17 during the WWDC keynote on June 5. These include the Journal app, Live Voicemail, enhanced Sticker functionality, and numerous other improvements. This forthcoming software update, packed with interface enhancements, bug fixes, and fresh features, offers users a brand-new iPhone experience at no cost.
In this comprehensive article, we provide insights on iOS 17, including its release date, availability of beta profile and final versions, compatible iPhone models, and anticipated new features for the operating system.
So, keep reading
Part 1.

IOS 17 Release Date: When is IOS 17 Officially Released?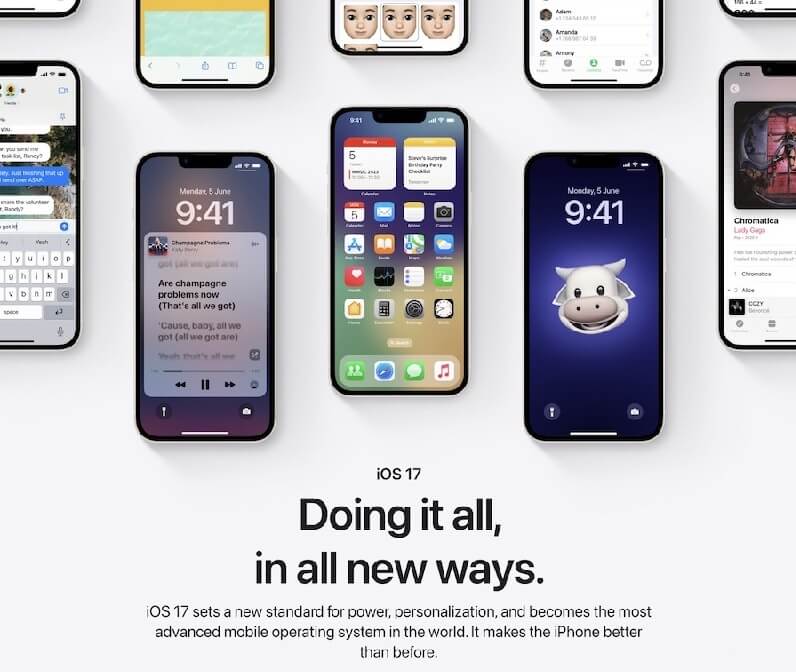 iOS 17 was announced at WWDC 2023 on June 5, but it is expected to be rolled out worldwide in the fall, most likely around mid-September, following the pattern of previous iOS releases. The release date typically coincides with the iPhone launch event, with a short gap between the device launch and the iOS update.
Considering past trends, we can predict that iOS 17 may be launched on either Monday, September 11, or Monday, September 18.
Part 2.

IOS 17 Beta Release Bate: When is IOS 17 Beta Officially Released?

Prior to the official fall release of iOS 17, a series of beta versions will be made available to testers, commencing with the first developer beta on the opening day of WWDC 2023, which arrived on June 5. Apple modified the access requirements for developer betas in 2023, allowing free developer account holders to participate, eliminating the need for a paid Developer Program membership.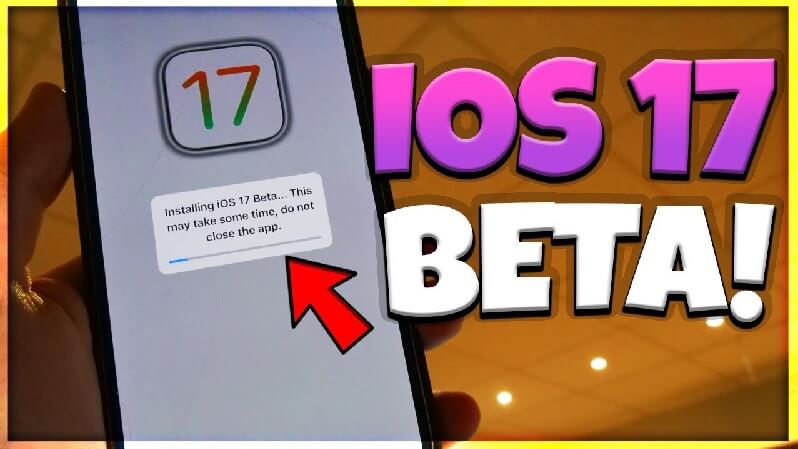 However, it's important to note that developer betas are intended for developers specifically. Apple will continue running the Public Beta program for iOS 17, which is better suited for general users and is expected to be released in early July, shortly after the developer update.
Part 3.

IOS 17: How to Download And Install IOS 17 Beta and Full Version?

Installing iOS 17 will be a simple process once the final release is available. By accessing the Settings app on your iPhone and navigating to General > Software Update, you can check for and install any available updates with the assistance of iOS's step-by-step instructions. Enabling Automatic Updates streamlines the process further.

First of all, you need to omplete the registration process with your Apple ID to start receiving the beta versions.
1

Visit the Apple Developer Program website at developer.apple.com.

2

Access the menu at the top and choose Account.

3

On the following screen, use your Apple ID and password to sign in.

4

Complete any additional prompts during the sign-in process. When you encounter the Apple Developer Agreement page, carefully review its contents and select the checkbox indicating agreement to the terms.

5

After selecting the Submit button, you will be directed to an account homepage where you can enroll in the Apple Developer Program if desired. However, you can simply close your browser and proceed with the following steps without enrolling in the program.
Now, you can download ios 17 beta , here is the detailed tutorial:

1

Check if your iPhone is running iOS 16.4 or a later version by accessing Settings -> General -> Software Update. If your device meets the requirement and you have completed steps 1-5 to register a developer account, restart your iPhone. In case your device is not running iOS 16.4 or a later version, download and install the latest update. Wait for your device to restart.

2

Return to Settings -> General -> Software Update.

3

Tap on Beta Updates. If you cannot see the option, try disabling Download iOS Updates (found in Automatic Updates -> Download iOS Updates). Then, go back to the previous screen, and the Beta Updates option should appear.

4

Select iOS 17 Developer Beta from the available list, and then tap Back.

5

Allow the Software Update screen to check Apple's servers. Once the iOS 17 Developer Beta is displayed, tap Download and Install. Follow the instructions and patiently wait for the installation process to complete.
Part 4.

[Detailed Interpretation] Introduction of IOS 17 Features

Live Voicemail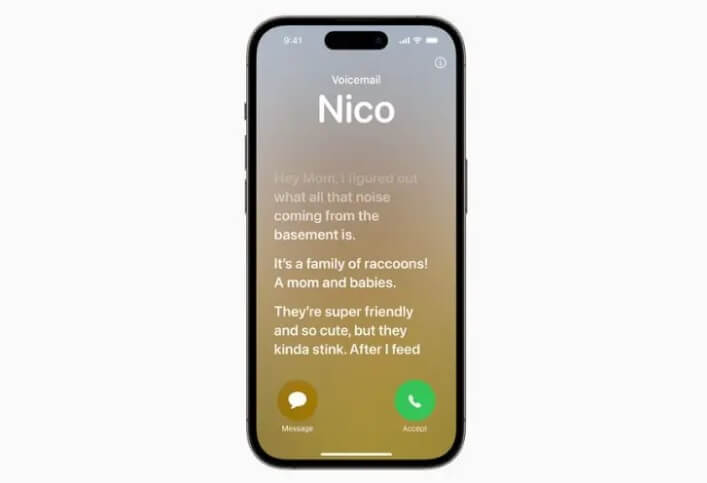 As users can see words appear on their screens as the person on the other end speaks. With this feature, users can quickly determine whether they want to pick up the call or not. Additionally, during the call, users can scroll back to view captions rendered earlier in the conversation.
Contacts Poster
The new iOS 17 update includes a feature called Contacts Poster, which allows users to personalize their contact card with images and emojis. When calling someone, the poster will appear full-screen on the receiver's iPhone.
The customization process includes choosing from four poster types, such as photos and memoji, and adding filters, text, and background color. This feature is similar to the iOS 16 Lock Screen design, and it also works with third-party VoIP apps. The customization options are extensive, and users can create multiple posters for different contacts.
StandBy
Appears to be inspired by the Apple Watch. It allows you to place your phone horizontally on a stand during the night, providing a clock with various styles.
Additionally, you can browse through your favorite photos, view widgets, and stay updated on live activities such as game scores. StandBy also offers a Night Mode option, which displays red text to reduce eye strain during nighttime.
FaceTime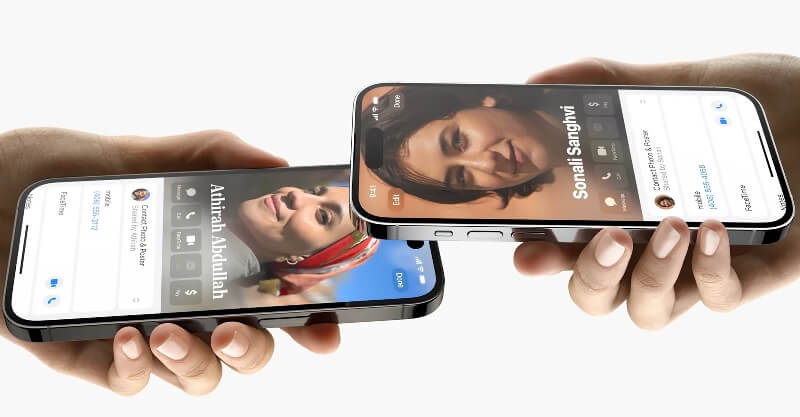 Apple is introducing a feature in the FaceTime app that enables users to record and leave video messages in situations where recipients are unable to answer the call.
Messages
The Messages app will receive performance enhancements, resulting in faster operation, and the introduction of search filters will allow users to refine their searches by adding specific terms.
Furthermore, users will have the ability to navigate directly to the first unread message within a group chat, reply to messages by swiping on individual message bubbles, and have audio messages automatically transcribed.
Stickers
In iOS 17, all emojis have been transformed into resizable stickers. Moreover, it is now possible to extract subjects from photos and convert them into stickers. Additionally, users can transform live animated photos into dynamic Live Stickers.
iFindit:

Data Recovery Software for IOS 17 - Get Your Lost Data Back

Despite the introduction of iOS 17, there are still individuals who have chosen to stick with iOS 16. Regrettably, those who have opted to update to the latest version have experienced a range of difficulties and software glitches. Some of these problems include data loss on their iPhones or iPads.

However, iFindit presents a dependable solution for iOS data recovery. This effective tool enables users to retrieve lost data even in the absence of a backup. It proves to be extremely valuable in situations where data is misplaced during an iOS update, providing a means to recover the lost information without relying on a backup.

If the lost data on your iPhone or iPad has not been overwritten, there are specialized tools available for data recovery. This tool can effectively retrieve lost items like deleted call logs and WhatsApp messages, even in the absence of a backup. This comprehensive guide provides step-by-step instructions on how to recover lost data from your iPhone or iPad after an iOS update, regardless of whether you have a backup or not.
Supports 18+ Data Types: It could recover various types of lost data, including notes, photos, videos, WhatsApp data ,Safari History and so on.
Without Backup: It could recover your lost missing data or other lost data directly from iOS devices without any backup.
Preview Before Recovery: Once it completes the scan, you can preview the recoverable data before downloading it.
Strong Compatibility: It supports almost all iOS devices (iPhone, iPad, iPod) and is compatible with almost all iOS versions (including iOS 17).
Fast and Deep Scanning: It scans your iPhone thoroughly and quickly and offers a high recovery rate.
User-Friendly: It offers an intuitive click-based user interface that requires no technical skills to use the tool.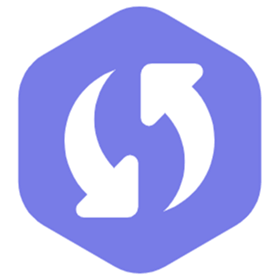 1

Install iFindit on your laptop or PC and connect your iPhone to it through a USB cable. Go to the software's main screen and select "Recover from iOS Device."

2

You will see a list of data types that can be recovered. Then click "Scan" .

3

Matching deleted text messages will appear in chronological order. You can then preview any of them by choosing any of them. Once you have selected your messages, click "Recover" and choose where to save them after scanning.
Conclusion
In conclusion, the forthcoming release of iOS 17 brings excitement and anticipation to iPhone users worldwide. This comprehensive article serves as a reliable source of information, covering essential details such as the ios 17 release date & features, availability of beta profiles and final versions, compatible iPhone models. By staying informed and prepared, users can eagerly await the arrival of iOS 17 and embrace the latest advancements in the world of iOS.