Whether you are just taking notes or recording information, the Notes application on the iPhone is a powerful tool. When you accidentally remove data or type in inaccurate information, starting over on the app is very aggravating.
The Notes app, which comes standard on every iOS device, is the best option for jotting down any notes. It allows for incorporating tables, checklists, document scanning, a variety of markup tools, and text formatting, among other things. Unfortunately, the Notes app does not provide an Undo button to revert the text changes. Apple Notes has an undo function, although few people use it. If you commit a mistake whilst using Apple Notes, then you may reverse or redo your actions in a flash. Using your iPhone, how to undo in notes on iphone?We will demonstrate how they function.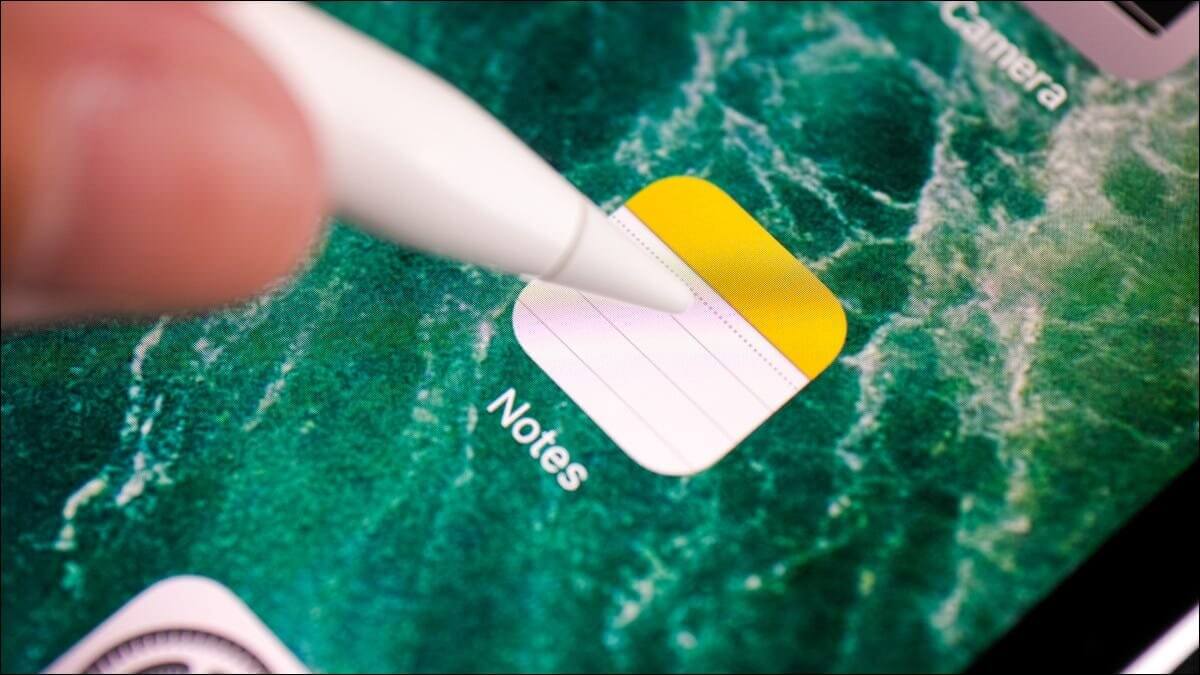 Part 1.

What is the Apple Notes app?

Notes is an integrated Apple software that works with all other Apple products. It is easy to jot down notes on your Mac, iPad, or iPhone. Notes can serve as a task manager at work or be used independently as a personal organizer. You may use Notes to jot down anything, whether it is a phone number, an address, or your thoughts.

All iPhone users today should be using Notes as their primary note-taking app. However, not all iPhone users know how to undo notes on iphone or other helpful features. That is what we are discussing in this article.
Part 2.

Top Effective 6 Ways Top Effective 6 Ways to Undo Notes on iPhone
1. Using the Shake feature to undo in Notes
In the Notes app, you can undo what you have typed by shaking your device. iPhone undo notes by shaking your iPhone gently after you have finished typing or making changes. Selecting this option will trigger the Undo Text Entry window. You can remove your most recent edit by tapping the Undo button.
Shake your iPhone more to undo the Undo Typing action and recover your previous typing. You can then use the Redo Typing box to undelete the text or undo the most recent change you made.
IOS have a built-in Undo function called "Shake to undo" that is permanently active. Settings > General > Accessibility > Shake to Undo, where you will find the option to disable this feature.
Remember that disabling this feature will impact any apps that utilize this gesture, such as Messaging, Emails, Twitter, WhatsApp, and others. It would be best if you left it on unless there is a good reason to switch it off.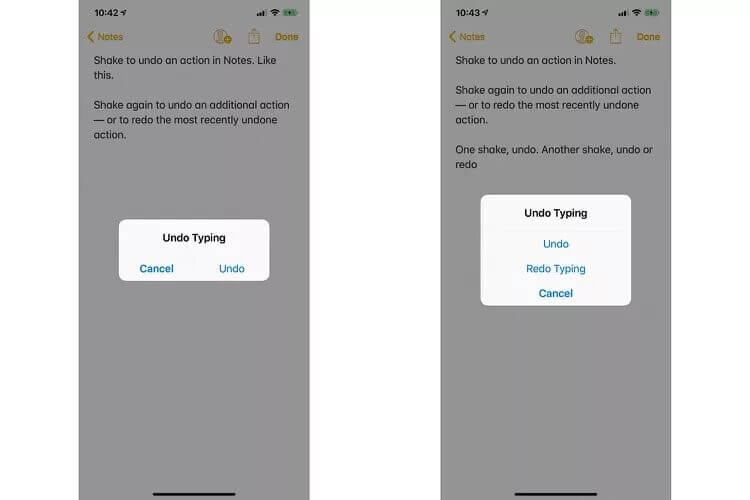 2. iPhone Undo Notes by using undo Button
The Shake to undo function is convenient; however, it can sometimes be frustrating. If you make a mistake while using your iPhone or iPad, you may tap the Undo button to undo the last action taken. While the Button may not be immediately apparent, it is straightforward to locate and press.
Select the Markup button to delete your last edit (located at the end of the bottom menu). This action should reveal the backtick and sign buttons at the screen's top centre. You can reverse or redo your actions by tapping on these.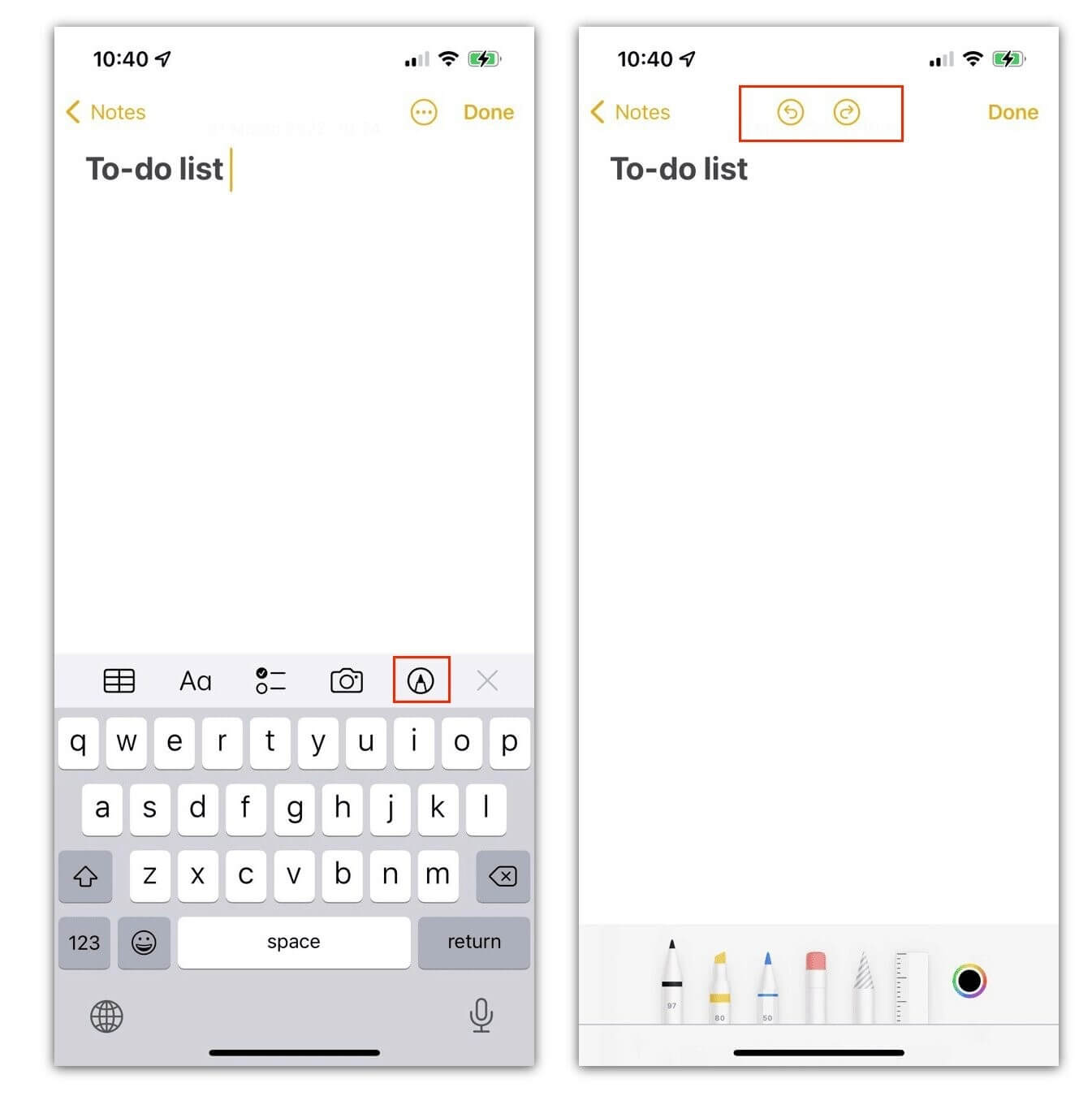 3. Three-Finger swipe method to Undo Notes on iPhone
You can also use gestures to undo a previous action when using Notes. On an iPhone, you can undo an action by using three fingers to double-tap anywhere on display. Selecting this will delete the most recently entered content. A three-finger swipe towards the left of the screen will also undo the most recent edit. A confirmation message appears at the top of the screen when you undo an action.
By swiping three fingers to the right, you can undo an action and then redo it. The Redo alert will appear in the note's upper-right corner when you do this.
4. Three-Finger Double Tap method
The three-finger tap is yet another option for making contact. Doing so will trigger a menu with options to undo, redo, copy, and paste, among others. Click the "Undo" option to roll back your changes. That is considerably more helpful in other cases, like when you are working with tables in Notes and wish to undo a modification you made. Double tapping with three fingers on any part of the screen will undo the last few characters you typed in the iOS Notes app.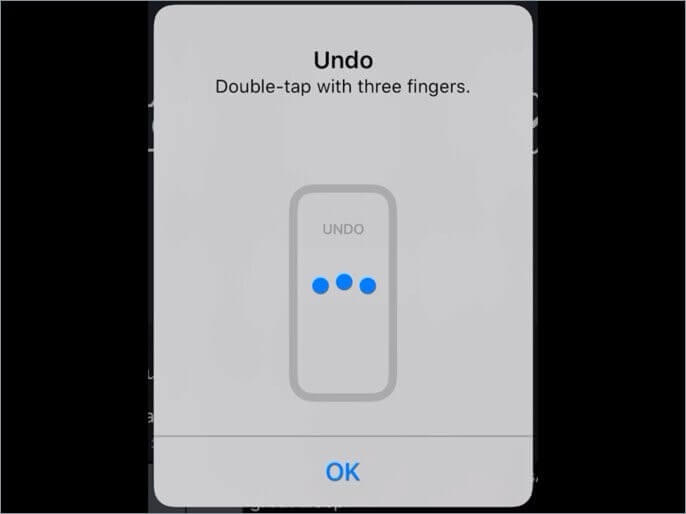 5. iPhone Undo Notes by using Keyboard Shortcut
Notes on an iPhone or iPad with a Bluetooth keyboard, such as the Apple Magic Keypad, lets you undo and redo just a few taps of the keyboard. To reverse a change, hit Command+Z, and to redo it, hit Shift+Command+Z. You can undo (or remodel) many activities with a single press of these keys.
Suppose you own an iPad with a Smart Keyboard attached via the Smart Connector. The undo and redo buttons will still be accessible via the Smart Keyboard's bar in the iPad's lower left. You can use the on-screen undo Button or the keyboard shortcut Command+Z to undo. To undo, use the Smart Keyboard's Shift+Command+Z shortcut, or tap on the redo icon on the screen.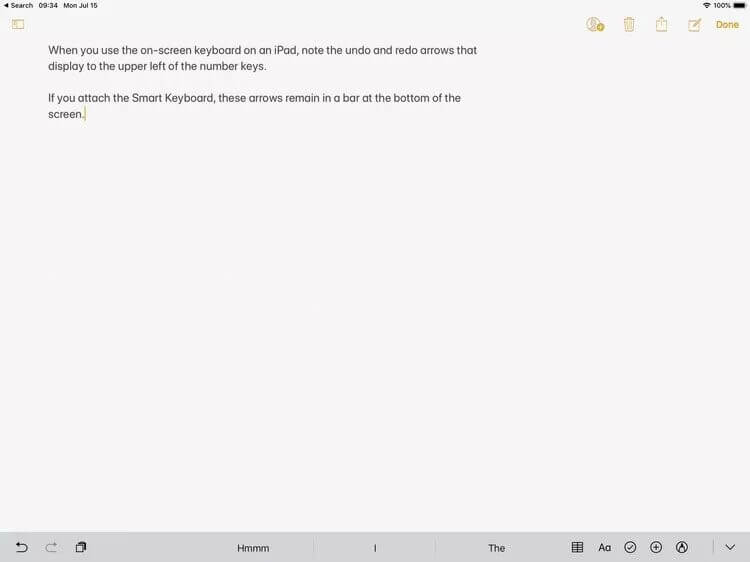 6. Recover a Deleted Note
Stay calm if you lose a note on the iPhone. The possibility of retrieval exists. Notes, similar to the Photos app on the iPhone, has a Trash where erased notes kept for 30 days before being permanently destroyed. Your first stop when trying to retrieve deleted notes should be the Trash.
To get your notes back, follow these steps:
1

Retrieve your notes by launching the program.

2

Access the Notes library.

3

Select Recently Removed from the menu.

4

It is as simple as tapping the note you want to bring back to life.

5

For this, you will need to tap the screen and then choose Recover from the menu that appears.

6

In the selected folder, you will see the recovered note.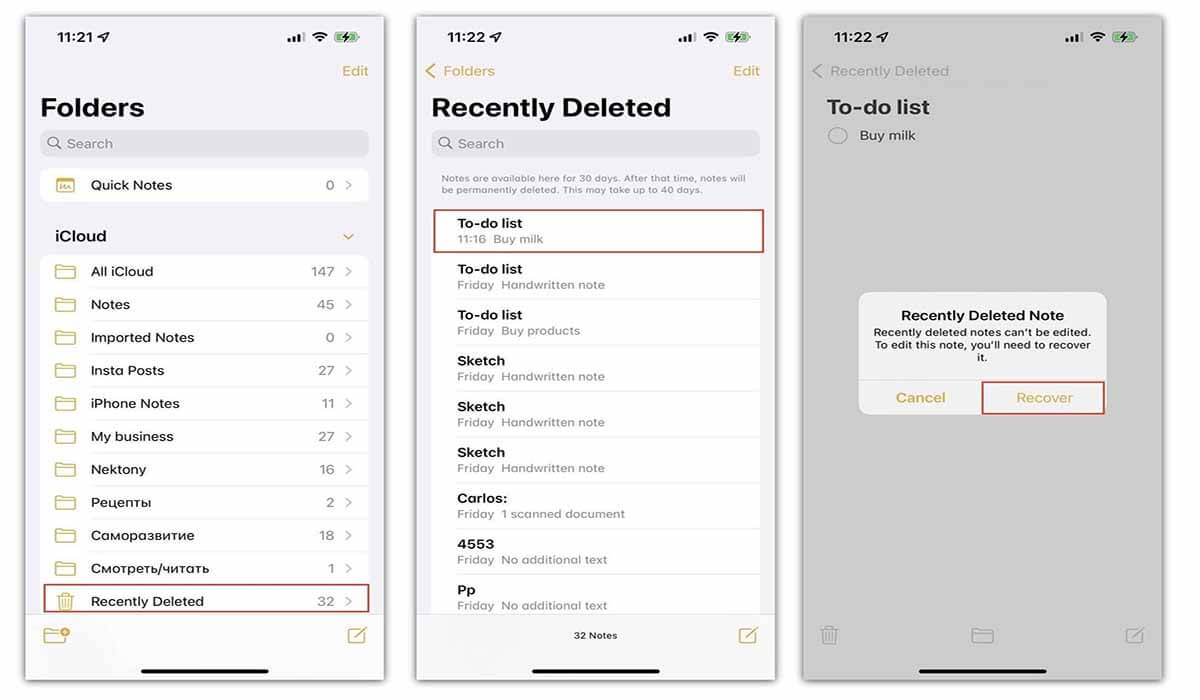 Bonus:

Recover Permanently Deleted Notes/Videos/Photos Directly from iPhone without Backup (iOS 16 Supported)

Suppose you need to recover your iPhone notes and do not have a backup or cannot afford to lose any of your current data. In that case, the most suitable option is to use a professional tool.

If you are having trouble finding deleted iPhone notes, iFindit is the tool for you. Simply put, it is a data retrieval program for iOS gadgets. However, you may need to find your notes; iFindit will help you find them again. In addition, it may retrieve deleted information from iPhone without requiring a backup. In addition to notes, it can also recover other forms of communication like whats App messages,iphone text message,photos and so on.
It doesn't need any backup.
It allows you to scan and preview the files before recovering them for free.
It will enable you to select only the files you intend to recover. You don't have to reset or restore your entire device.
It won't cause any extra data loss.
Covers up to 18 kinds of data, including photos, videos, WhatsApp data and so on.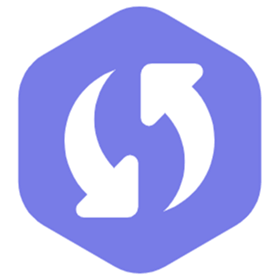 Here is a systematic guide to recovering deleted notes on iPhone without Backup.
1

Download and install the iFindit software on your computer. Click the " iPhone Recovery" option, choosing any mode you need and then connect your iPhone or iPad to the computer. After your iPhone is detected by iFindit, click on the Next button.

2

You will see all the data types listed on the screen. Select the Notes and then click "Scan".

3

You may preview your lost notes after the scanning is completed. Finally, select the specific notes that you want to recover and click on the "Recover" button. Then choose a location to store the recovered notes and wait for the recovery process to be completed.
Conclusion
Notes, as previously noted, is a valuable tool if used properly. It is one of the best iOS apps for group collaboration because of its versatile list-making, sketching, note-taking, photo-insertion, and sharing features. In addition, the Notes app allows you to complete several activities with the help of a few simple gestures. An initial learning curve exists, but the Notes app can be mastered with time and effort.
The potential loss of your iPhone's notes could be inconvenient. It is usually feasible to get back any notes that have been misplaced. iFindit provides the best success rate and prevents the loss of data during the retrieval process. It is your best hope to retrieve your lost iPhone notes. Concisely, this helpful app will help you recover your lost iPhone notes.Try it out today!(use iFindit).