Many social media apps such as Snapchat will inform a user when someone takes a screenshot of their posts or content. This raises the question of what happens when you screenshot a BeReal - Does BeReal Notify Screenshots? Find out the answer in this article. We also provide a quick way to restore bereal pictures for your emergency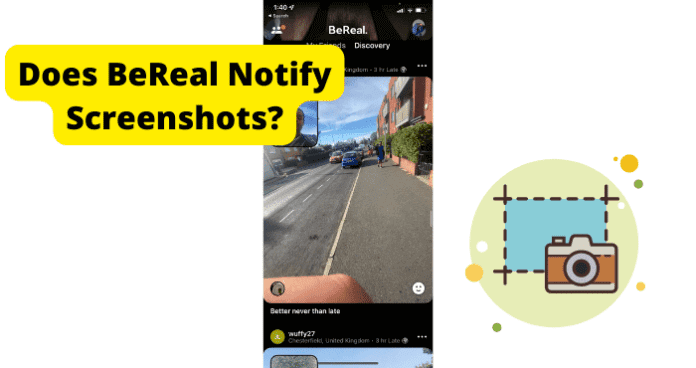 Part 1.

Does BeReal Notify Screenshots?

Yes, BeReal does notify screenshots. It will alert users if someone takes a screenshot of their photo (but not their profile), and it also notifies others when you take a screenshot of their photo.

However, the notification is not sent in the form of a push notification or message. Instead, a small number with a box will appear next to the details of the photo that was taken a screenshot of, indicating the number of people who took a screenshot. For example, if 4 people took a screenshot of your photo, it will show up as '4' with a box around it.

The location, the timestamp (minutes/hours) and a boxed number '4' will appear, indicating the number of people who took a screenshot.

This feature is available to all users by default and cannot be switched on or off within any settings.

You and other BeReal users can also check the number of screenshots and number of reactions on a post by tapping it and expanding it. Here, you will see the number of screenshots and reactions.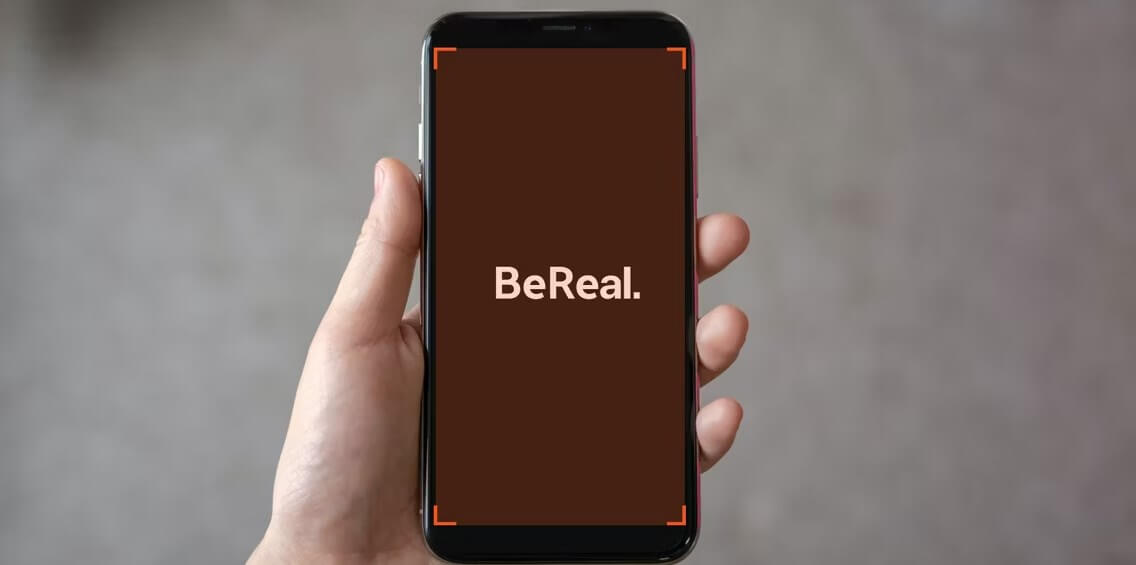 Part 2.

How To See Who Screen Shotted Your BeReal?

Yes, you can view who screenshots your BeReal photo. However, you cannot view who screenshots your BeReal profile.

The boxed number next to the photo's timestamp indicates the amount of screenshots taken of the photo. If you tap on the number, you will be able to see the list of people who took a screenshot. Although, not exactly.

When you tap on the number, you will be able to see the people who took a screenshot but their details will be blurred. To discover the identity behind the screenshot, you have to share the same picture on another social media platform such as Snapchat, Twitter, Facebook, or Instagram.

You can easily share your BeReal on iMessage/text message or email with someone else. As a result, you will only be able to track the details of the person who screenshotted your BeReal on the BeReal app.

You can always remove the photo from any other social media platform that you shared it on if you wish.

The goal is to simply share the photo initially. Then, regardless of whether or not you delete the photo on the other platform you shared it on, you will still see who took a screenshot of the photo on the BeReal app.

You don't have to re-share the same photo every time someone new takes a screenshot of it to view their details. Once you have shared the photo, you'll always be able to see the full details of whoever takes a screenshot of the photo, even if you've already shared it elsewhere.

Note

You will only be able to see who screenshotted your most recent BeReal, or the one that was shared within the last 24 hours. If someone takes a screenshot of any of your previous BeReal photos, you won't be able to see who has taken the screenshot.
Part 3.

How To Screenshot A BeReal Without Them Knowing

Yeah, there are a few other tricks you can use in order to screenshot a BeReal post without the other person finding out. Here are the details.
The first trick is quite straightforward. Download a screen recording app and start scrolling through your feed to record the post that you want to screenshot. Afterwards, edit the video to just capture the frame you want.
Alternatively, you can switch your phone to Airplane mode, then take a screenshot of the post. Before disabling the Airplane mode, make sure to clear the BeReal app cache and data.
As an alternative, you are able to take a screenshot of a BeReal post while only showing less than 50% of the photo to avoid being detected.
Of course, BeReal notifies its users when someone takes a screenshot of their posts for a reason. After all, do you really want people to have access to your images without you being aware of it?
Part 4.

Does BeReal Show Screenshots Of RealMojis

You're aware that your friends can react to your BeReal posts using RealMojis, which may tempt you to take screenshots of them. But you're concerned about whether or not BeReal notifies screenshots of RealMojis.

Well, we have some good news for you. BeReal does not notify or show screenshots of RealMojis, even though they do notify screenshots of posts. Therefore, if you want to take a screenshot of your friend's RealMojis, you can do so without worrying about getting caught.
Part 5.

Bonus: 3 Steps about Photo Restoration for Bereal

Photo Restoration or Screenshots can be very common for Bereal users. iFindit is a trustworthy tool for getting back lost data, such as photos, messages, videos, contacts, and voice recordings. It understands that unedited and unaltered pictures can be deeply emotional and nostalgic. So, if you want to recover deleted data and relive those heartfelt moments, iFindit is the perfect solution.
Supports 18+ Data Types: It could recover various types of lost data, including notes, photos, videos, WhatsApp data ,Safari History and so on.
Without Backup: It could recover your lost Bereal Pictures or other lost data directly from iOS devices without any backup.
Preview Before Recovery: Once it completes the scan, you can preview the recoverable data before downloading it.
Strong Compatibility: It supports almost all iOS devices (iPhone, iPad, iPod) and is compatible with almost all iOS versions (including iOS 17/16).
Fast and Deep Scanning: It scans your iPhone thoroughly and quickly and offers a high recovery rate.
User-Friendly: It offers an intuitive click-based user interface that requires no technical skills to use the tool.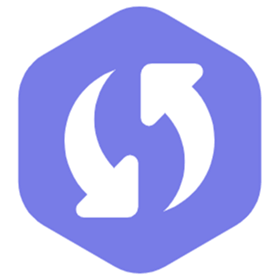 1

Connect your device to your computer via USB or thunderbolt cable and let iFindit detect it. Once your device is detected, click on the " iPhone Recovery" option, choosing any mode you need.

2

Select the required data types before beginning the recovery process; the software will then allow you to recover these specific data types that you've marked. This step is particularly important since you'll only be able to recover what you select here.

3

Choose Recover to Device or Recover to PC from the left checkbox. You will need to wait until the scan bar is completed. Then you can get your deleted or lost Bereal pictures
Conclusion
BeReal is becoming the new talk of the town. As people become increasingly aware and interested in presenting their true-selves on social media, BeReal has emerged to make a mark. It allows users to express their true identities while also protecting their privacy.
So question like Does BeReal Notify Screenshots? can be easy to answer. BeReal offers a screenshot notification app which notifies users if someone took a screenshot of their picture, thus enabling them to discover the details of the person along with sharing the photo on other social media platforms. If you need to recover deleted BeReal pictures, you can use the iFindit tool to get them back.