Pokémon GO created a shift in the gaming world with its ability to connect with the augmented reality. The fact that you can roam around catching Pokemon and preparing for battles as you walk is so enticing that millions of players worldwide are attracted.
BlueStacks, a piece of software that provides a virtual Android experience on your PC, emerged as one of the most popular platforms to play Pokémon GO. Along with its popularity boom came the concept of GPS spoofing that could help play Pokémon GO without having to move around.
Before knowing more about the spoofing of Pokémon GO, let us learn a little about the BlueStacks Pokémon GO in 2021. The most recent BlueStacks 5 has just arrived, providing players the most spectacular component in enjoying diverse games on PC.We'll Tell You How to Play Pokemon Go on PC.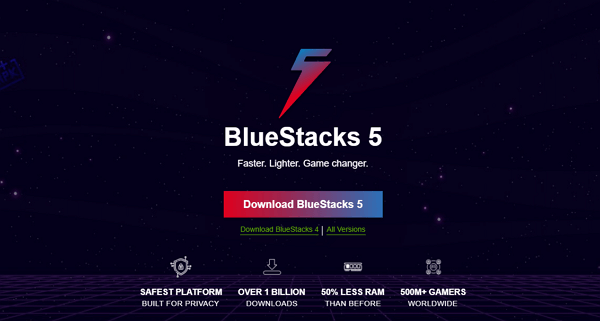 Part 1.

An Overview of BlueStacks
1. What Is Bluestacks?
BlueStacks is a collection of technologies that make it simple to run Android apps on a Windows or Mac computer. It is especially appealing to Windows 10 tablet users because it provides access to an extensive library of mature apps built for touch screens. It is handy for individuals who wish to use many free or low-cost Android apps on their laptops or tablet for better experience.
2. Can You Play Pokémon GO on BlueStacks?
There's a twist here. Pokémon GO was playable on BlueStacks 3 and its older versions. However, for BlueStacks 4, the Pokémon GO creator Niantic went out of their way to make Pokémon GO unplayable on rooted devices and emulators last year. So the players could only watch in disappointment as their favorite game was taken off the shelves.
But now with the introduction of BlueStacks 5, that concern has been addressed. BlueStacks Pokémon GO can be easily accessed and played without any issues.
Part 2.

How to Play Pokémon GO on PC With BlueStacks
1

Install BlueStacks. Get the most recent version of BlueStacks. Delete any older versions.

2

Search for Pokémon GO App. Once installed, you can see Pokémon GO in the Trending Apps area or search for it in the Google Play Store to acquire the official app (no 3rd party downloads).

3

Set Your Location. On the left side toolbar, click the Location/Map icon once it has been installed. You may either search for a popular spot or click on a map near your current location. (To fake location, you have to install a proper tool.)

4

Load BlueStacks Pokémon GO. Once you have set your selection, click the orange Play button in the bottom right corner.

5

Start Playing. Start playing Pokémon GO right away! Use the W, A, S, and D keys on your keyboard to navigate the map. To run, hold the SHIFT key and use the WASD keys!
Note
To play Pokémon GO on BlueStacks smoothly and get the ultimate fun, you need to have a GPS spoofer installed. You can get it directly from BlueStacks or from Google Play.
Part 3.

Some Shortcomings of BlueStacks
1. The App Player May Fail Sometimes
If BlueStacks Pokémon GO app player fails when trying to capture Pokemon after changing AR settings, you may use this technique to switch off the AR camera manually:
1. Turn off BlueStacks.
2. Go to Run > enter REGEDIT on your PC and navigate to "HKEY LOCAL MACHINE > SOFTWARE > BlueStacks > Guest > Android > Config" to disable the camera. Alter to decimal mode, then change the 1 to a 0, then save.
2. Unexpected Pause
BlueStacks fake GPS has some high system requirements (Windows 7+ or macOS Sierra+). Additionally, it will demand a significant amount of RAM and storage while operating, slowing down your system and may be causing buffer while playing Pokémon GO.
3. Account Suspension
You may not be aware but using hacks such as faking GPS for Pokemon Go on BlueStacksis not permitted. If you use it frequently, your account may be suspended as a result. You may receive a shadow or temporary suspension at first, leading to a permanent suspension of your account.
Part 4.

Is There Any Good Location Spoofer for BlueStacks Pokémon GO?

While many of the finest VPN providers can use regional servers to make ordinary websites think you are in a different place, only a few can fake your GPS position for Pokémon GO. While utilizing various servers is terrific for getting access to Netflix and other prohibited material, applications that can access your location, such as Pokémon GO, still know precisely where you are.

Even with this built-in GPS spoofing capability, it is worth mentioning that some users have discovered that BlueStacks alone is unable to fake your position for Pokémon GO accurately. As a solution, you may download a special GPS spoofer to play Pokémon GO. And your quest to find the best application ends here. What you are looking for is...TailorGo. But what is TailorGo and how exactly will it work in enhancing your Pokémon GO experience? Let's delve deeper.

TailorGo is a location spoofer that allows you to instantly shift your location to anywhere in the globe with just a single tap. Remarkably well-equipped with various functions, TailorGo not only facilitates in simulating your position on Pokémon GO, but also allows you to broadcast the same fictitious location across all your social networking websites.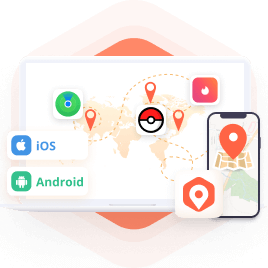 Location Spoofer for BlueStacks Pokémon GO
Change GPS location to anywhere in one click.
Simulate GPS movement along customized routes so people can play little tricks with it.
Useful for almost all location-based apps, such as Bumble, Life360, Facebook and Pokémon GO.
Effortless to use and compatible with all Android and iOS devices (including those running on iOS 15).
Excellent features and reasonable pricing make it competitive and cost-effective.
Everyone can enjoy the free trial provided.
1

Download, install and launch TailorGo on your computer. Then get your device connected and click the "Get Started" button.

2

There are 3 different modes: Teleport Mode, Two-Spot Mode and Multi-Spot Mode. To simply change location, choose the 1st one and select the destination. To simulate GPS movement, choose either the 2nd or 3rd one, then plan a route to move along.

3

Your location will be changed easily; or the movement will be completed in no time.
FAQs About BlueStacks Pokémon GO
1. Why is BlueStacks Pokémon GO unable to authenticate?
Pokémon GO is not compatible with the previous version of the BlueStacks emulator, the BlueStacks 4. This is because the previous version runs on Android 7 or Android Nougat, while all Android phones running Android 7 as their operating system do not support Pokémon GO. That is the reason why BlueStacks Pokémon GO may be unable to authenticate.
2. How to fix Bluestacks Pokémon GO black screen?
Here are a few solutions that you can try to solve the Bluestacks Pokémon GO black screen issue.
1. Graphics driver issues can cause the BlueStacks black screen problem. So update or reinstall the graphics card drivers. If it does not help, change the graphics card setting or try using built-in graphics.
2. BlueStacks installation could be faulty, so reinstall the emulator using the latest driver.
3. The app you are trying to use may have some files broken or missing during its installation, so reinstall the latest version of the app.
4. Your PC's sleep timer may be causing the BlueStacks emulator to show the black screen. Make sure that your sleep timer is turned off.
5. If the issue has still not been resolved by following the above-mentioned steps, switch to a different Android emulator.
Conclusion
If you are using BlueStacks to play Pokémon GO, you still need a proper location spoofer as a "partner" to save the trouble of moving around in the real world. And with the right spoofing program like TailorGo , you can fake your GPS position perfectly without giving away your actual location at all, thus enjoy the game to the fullest.