It is a common practice to use the call logs to view recently dialed or received calls and save the number on the phone. But sometimes it becomes difficult to find the number from the call history, especially when you forget to save it earlier or when you dialed and received dozens of calls daily. Moreover, iPhone does not show you the full call history.
Now the question is how to view full call history on iPhone when you cannot find the targeted number? Luckily, there are multiple methods to view iPhone call history and this article is all about it. So, let's jump right to it!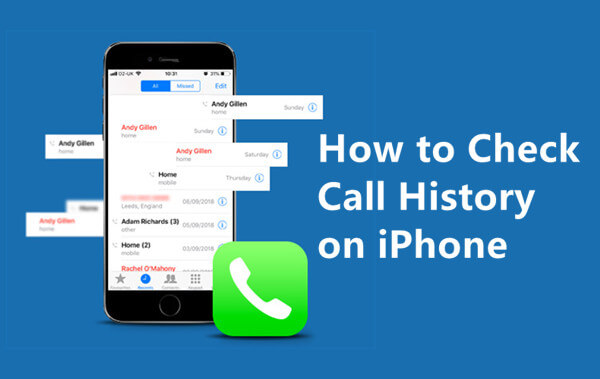 Part 1.

How Far Back Does Call History Go on iPhone?

There is no limitation on the time of call history kept on the iPhone, but the iPhone will only display 100 mostrecent call logs. If you have to view the call history beyond those 100 call entries,then you have to delete some displayed records first, so that iPhone can showyou the next 100 call records.

And your cellular carrier may hold more calllogs, but the total number depends from carrier to carrier. So, the next parts willdiscuss multiple ways to see full call history on iPhone with detailedsteps.
Part 2.

How to View Call History on iPhone?

You can easily check the call history oniPhone either using the Phone app or through the detailed call historystatement accessible from your cellular carrier website. Both methods are discussedbelow with detailed steps.
1. Check Call History From the Phone App
The Phone app is a built-in app in youriPhone that you use to dial and receive calls, add contacts, and manage allcalling activities. It also provides you with recent call history under the"Recents" tab. So, follow the below steps to quickly view iPhonecall history from the Phone app:
1.Unlock your iPhone and then tap the green "Phone" icon from the bottom menu bar.
2. Tap the "Recents" tab and there you will see all the recent 100 call entries.
3. You can click the blue "i" icon next to the number to view more details about that call.
This way, you can easily use the Phone app to view the call history on your iPhone. However, one major drawback is that the Phone app only displays the recent 100 call records. So, if you want to view call history beyond that, then you have to access the call records stored by your carrier.
So, the next part will discuss how to find call history on iPhone beyond the 100 call entries through the carrier's website.
2. Check Call History From the Carrier's Website
If you are concerned with how to view myfull call history on iPhone, then you can access the call logs statement ofyour cellular carrier. Your carrier usually stores the call records for a longperiod of time. So, you can access the records stored by your carrier easilyfrom its websites. Here we are mentioning the steps you have to follow to checkthe record from the AT&T website:
1. Go to its official website in browser and click on "Sign in" if you have created the account with AT&T beforehand.If you didn't, then click on "Create One Now" and and complete the registration process.

2. Go to the "Phone Features" section and select the "Call History" tab. From there, you will be able to access your full call history.
3. You can sort the call history by name, length, and similar other parameters. Moreover, you can even download call logs in PDF, CSV, or XLS file formats.
This way, you can easily view the full iPhone call history.
Part 3. How to

View Old/Deleted Call History on iPhone?

Yes, there are multiple ways you can use tocheck deleted call history or old call history that are not included in the recent 100 ones displayed on iPhone.The most common way you could come up with is to restore call history from a backup. What if you didn't back up your iPhone? No need to worry. When you delete the call logs oniPhone, it still remains intact with the phone storage unless it isoverwritten. Therefore, the deleted call history is still accessible on iPhone. Here arethree effective waysto check and recover deletedcall history on iPhone:
1. Check Old/Deleted Call History Directly From iPhone
When you deleted a call log from iPhone, you will not be able to get it back from the Phone app again. And things will become worth when you don't have a backup of the call history. Here, I think you should turn to a professional data recovery tool for help.
UnicTool iFindit is an all-in-one iOSrecovery tool that offers an easy and quick way to view full call history and recover deleted call historyfrom iPhone. No matter whether you accidentally deleted the call history or youencountered sudden data loss, iFindit can perform a deep scan and recover thedeleted call history in no time directly from your iPhone even without any backup.
Here are some key features of iFindit:
Supports 18+ Data Types: It could recover various types of lost data, such as messages, contacts, photos, videos, Safari history and bookmarks and so on.
Without Backup: It could recover your lost call history or other lost data directly from iOS devices without any backup.
Preview Before Recovery: Once it completes the scan, you can preview the recoverable data before downloading it.
Strong Compatibility: It supports almost all iOS devices (iPhone, iPad, iPod) and is compatible with almost all iOS versions (including iOS 16).
Fast and Deep Scanning: It scans your iPhone thoroughly and quickly and offers a high recovery rate.
User-Friendly: It offers an intuitive click-based user interface that requires no technical skills to use the tool.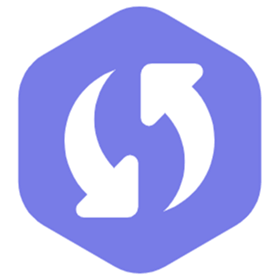 Follow the below steps to use iFindit to check and recover deleted call history:
1

Download and launch iFindit on your computer and select "Recover from iOS Device" mode. Connect your iPhone with the computer via USB cable and click "Next" once the tool detects your iPhone.

2

Tick the checkbox located next to the "Call History" data type and untick any other checkbox. Once done, click "Scan".

3

The tool will initiate the scan process. Wait till the scan is completed. Afterward, you can preview and select the data you want to recover. Once done, click "Recover". This way, you can quickly recover deleted call history in no time.
2. Check Old/Deleted Call History from iCloud Backup
If you have madebackup of your iPhone to iCloud previously before the call history was deleted, then you can restore the backupand get back the deleted call history. However, the drawback with iCloudrestoring is that you have to first delete existing iPhone data and then restorethe iCloud backup. Moreover, this approach will restore all backed-up data notjust the deleted call log. Besides that, you won't get the option to previewcall history as in the case of iFindit.
Following are the steps of restoring backup from iCloud:
1. Open the "Settings" app from your iPhone and navigate to General > Reset > Erase All Contents and Settings.

2. When iPhone reboots, follow the on-screen instructions to set up your device until you reach the "Apps & Data" screen.
3. Select "Restore from iCloud Backup" and enter your Apple login credentials to sign in.

4. Choose the backup you want to restore. Afterward, your iPhone will start restoring all the backed-up data from iCloud. Once the process is completed, you can go to the Phone app and check your deleted call history.
3. Check Old/Deleted Call History from iTunes/Finder Backup
When you make an iPhone backup usingiTunes/Finder, it also stores your complete call history. So, if you have madeiTunes/Finder backup previously, then you can use it to restore the callhistory. However, it will also overwrite the existing iPhone data just likeiCloud. Similarly, you won't be able to restore just call logs or preview thembefore restoring.
Following are the steps of restoring backupfrom iTunes/Finder:
1. Connect your iPhone with the computer via USB cable and open iTunes/Finder.
2. Select your iPhone from the left sidebar and then click the "Restore Backup" button.

3. Select the backup you want to restore and click "Restore". You might also have to enter the password to decrypt the backup.
Afterward, iTunes/Finder will initiate the restore process. So, wait till the entire restore process is completed. Once done, you can access the deleted call logs from the Phone app. If you don't want to overwrite the existing data, then you should refer to method 1 (use iFindit).
Conclusion
In this guide, we have discussed how tocheck call history on iPhone using multiple methods. If you are justlooking for the most recent call logs, then you can easily find them from thePhone app. However, if you are looking for full call history, then Unictool iFindit isthe perfect solution for you. All you have to do is press free clicks to accessand download the full call history. Moreover, it also enables you to recoverthe deleted call history effectively.