If you make a lot of phone calls or want to keep track of all your conversations, then the call log history displayed on your iPhone may not be sufficient, as the number of call logs is fairly limited. And if you're seeking the history of a call on your iPhone that happened a long time ago, you could be disappointed when it's not there.
In this post, we'll look at the iPhone call history limit and collect several methods for increasing call log history that aren't shown on your iPhone so that you may quickly identify a call that occurred some time ago.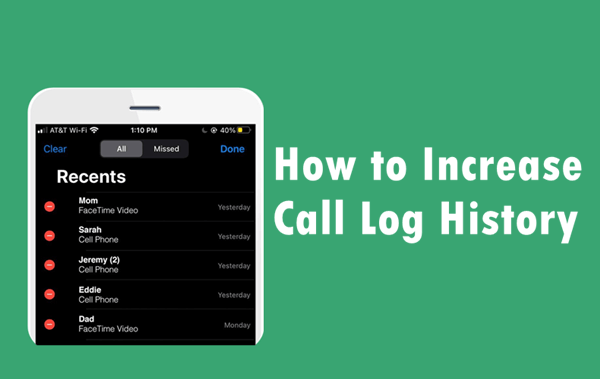 Part 1.

About iPhone Call History Limit

The call history option on the iPhone helps the users in keeping their call logs organised and managed. The information stored includes the date and time of the call, the durationl, the contact's name or phone number associated.

And your iPhone only keeps track of the last 100 calls you've made and received, which may cause you some trouble when you want to see an older call log. But maybe you have found that when you delete some recent calls, the total number of the call logs shown in the Phone app is still 100. This fact indicates that your iPhone could keep more than 100 recent calls. However, if you want to access the older ones, you'll have to remove a current call first so that the older one may take its place.

Actually, your iPhone can store up to 1000 most recent phone calls in its local memory, but it still does not let you access them once you've reached the limit. Anyway, the fact proves that there are still chances to increase call log history to over 100.
Part 2.

How Can I Increase Call Log History?

Apple does not offer any official way to increase or view call log history after you've reached the 100-call limit. But what if you want to access your call history beyond the first 100 logs? Fortunately, there are a couple of simple ways you may use to see and download your iPhone call history when you need it for yourself or for some other purpose.
1. Use iFindit to See More Call Log History
One of the easiest ways to extend call log history limit and view full call history on iPhone, regardless of how far back they go, is to use a third-party tool.
iFindit is a very powerful iOS data recovery tool that can help you recover data that has been lost or deleted, even if you don't have a backup. Therefore, if you want to see the call logs that are not included in the 100 ones shown on your iPhone, iFindit can certainly help you. What's more, if you deleted or got your call log history lost, it could also recover the history.
Some of the other notable features of the iFindit tool include:
It can recover almost all the types of data on iPhone, incluing call history, contacts, photos, videos, notes and so on.
You can restore your entire call history, including missed, incoming, and outgoing calls even if you don't have a backup.
It allows you to preview your call logs before recovery for free and choose them selectively.
It supports almost all the iOS versions, including the iOS 15.
It is very simple to use and does not require any technical skills.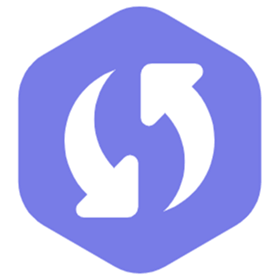 Here is a step-by-step guide on how to use the iFindit:
1

First, download and install the iFindit on your Mac or PC. Use a USB cable to connect your iPhone to your computer and select "Recover from iOS Device" mode. iFindit will then detect your device automatically and after your device is detected successfully, click on the "Next" button to continue.

2

When you see all the data type shown on the screen, under "Messages & Call Log" , select "Call History" and then click on "Scan". The iPhone will be scanned for call history, and the results will be shown on the screen.

3

Look through the list of all of your iPhone call records, select the ones you want to recover and click on "Recover" to save them to your computer.
2. Visit Your Carrier's Website to See More Log History
Perhaps you are unaware, but carriers will keep your call log data for at least 18 months, and in some cases, even longer. So, this is another method to increase call log history on your iPhone. Depending on your carrier, you may be able to view it directly through the carrier's website. For example, Verizon Wireless provides online call history logs with detailed billing, which you may view more call logs beyond the 100 ones shown on your iPhone.
To get access to your Verizon Wireless call history, follow these steps:
Step 1: Log in to your account as Account Owner or Account Manger at verizonwireless.com using the username and password you created.
Step 2: Go to Data Usage by click "Data Review" under the "Data" option.
Step 3: Select the device and phone number you are using.
Step 4: When you see the "Minutes Used By", ckick the link to "View Details" under the option. Then you will see all your call log history
Conclusion
After hitting the 100-call mark, there is no option to directly view old call log history on iPhone, which may seem like a huge inconvenience. The good news is that there are several ways to increase call log history. What's more, the iFindit can help you recover your call history, even if it's months or years old or has been deleted. If you want to see previous call history and recover them, give iFindit a try today!