If you use an iOS/iPadOS device, you probably know how important it is to restore IPSW files. If you are a tech-savvy, restoring IPSW files via iTunes won't be a difficulty for you. However, most of Apple users may need to rely on some IPSW restore tools.
IPSW restore tool is a software built exclusively for this purpose. An free IPSW install tool allows users to roll back to lower versions of iOS after making an update on their device. This article takes a detailed look at what an IPSW file is and how to restore IPSW file via iTunes or the professional tool. Read on to find out more.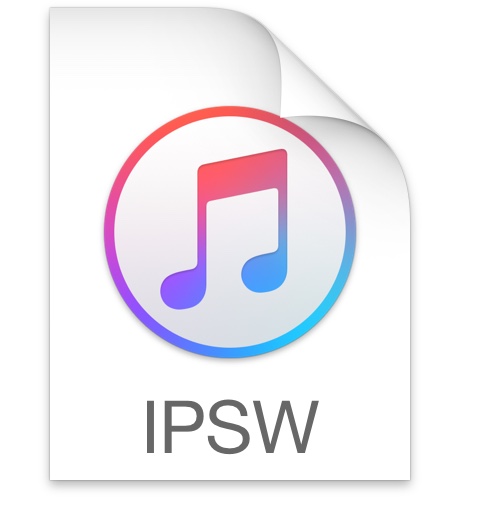 Part 1.

Is It Possible to Restore Unsigned IPSW

An IPSW is an Apple software update file for devices such as iPhone, iPad, and iPod Touch. This is an archive file format with which DMG files are stored. IPSW files serve specific purposes such as fixing security vulnerabilities in a device, including new features to a device, and restoring a device to its factory settings.

The IPSW file can be described as the original file needed for installing iOS firmware. Typically, IPSW files are downloaded with iTunes. When a compatible device that needs an update is connected to a computer, iTunes will automatically download the update after it is prompted.

While unsigned IPSW means Apple has stopped supporting the iOS version. iOS users wouldn't be able to use iTunes to restore. So unsigned IPSW files are not supported by Apple official. And there is no tool can support to restore unsigned IPSW files.
Part 2.

How to Restore/Install IPSW File via iTunes

Before introducing the detailed steps, you should know that this is not the authorized method to restore the IPSW file. So there may be some errors in the whole process, which requires your patience.

The latest iTunes version is a necessity for restoring or installing IPSW files. Thus, the first step is to ensure that the iTunes version on your PC is the newest. After updating iTunes on your PC, proceed with the steps listed below.
Step 1: Download the desired IPSW file and connect the Apple device to your PC. Launch iTunes and the device will be detected automatically. Choose the connected device icon, and then click on the Summary tab. Press the Shift or Option key down and click on Restore button at the same time in iTunes. Do note that the Shift key is for PCs, while the Option key is for Mac.
Step 2: Choose the IPSW file you downloaded, and iTunes will automatically begin restoring. As the restoration takes place, the device could boot several times until it is completed.
Step 3: Towards the end of the restore process, the user will be prompted to read and sign a license agreement. Sign the agreement and the restore will be completed, the device will reboot and be as good as new, and the Hello sign will pop up.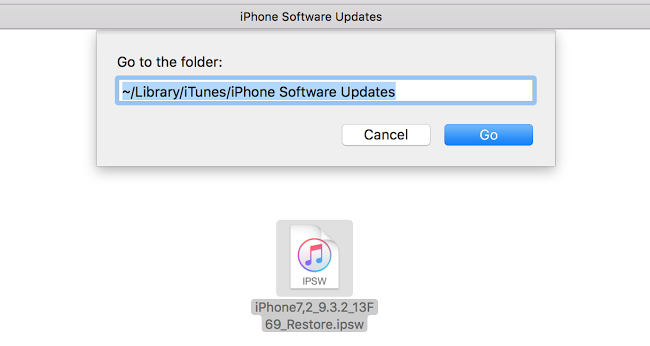 It is vital to mention that even though this method is free, it has some downsides. As you can see, the steps to restore IPSW files via iTunes is complicated.Besides, the process leads to data loss and possible errors, and it also takes a lot of time to be completed. This is why you need a IPSW install tool like Umendit.
Part 3.

IPSW Restore Tool: Umendit

When it comes to restoring iPhone using IPSW file, Umendit would be a better option for installing IPSW files. This software offers a lot of advantages that promise simplicity, fast speed, high security, and no data loss. Most importantly, it is compatible with all iOS versions including the newest iOS 17/16. To use this IPSW restore tool, follow these steps.

Secure Download

Secure Download
1

Download and launch the software on the PC. On the main interface, choose the Standard Repair to finish the whole process without data loss, or the Advanced Repair to do it with all your data erased.

Then, connect the Apple device to the computer. Your device in normal mode will be detected automatically. If your device can not be detected, put them into Recovery or DFU mode. The process for doing this will pop on your window screen, do follow the prompt.

2

After the software detects your iPhone, You will see all the compatible firmware for your device on the screen. Beneath that, you can see a option saying import local firmware. Choose it and then select the firmware files on your disk.

3

Finally, you can follow the prompt on the screen to finish the whole process.
That's all about how to restore the IPSW files through a IPSW restore tool. As you can see, Umendit has the advantage of speed, security and simplicity. What's more, this IPSW install tool will restore your files and fix the possible issues at the same time.
Part 4.

FAQs about Free IPSW Installer
What is a Free IPSW Installer, and how does it work?
A Free IPSW Installer is a tool that allows users to install IPSW firmware files on their iOS devices. It simplifies the process of updating or downgrading iOS versions by offering a user-friendly interface to select and install IPSW files.
Is the Free IPSW Installer safe to use?
The safety of Free IPSW Installers depends on the source and the tool's reputation. Some free installers may come with potential risks like data loss or device instability. It's essential to research and use reputable tools from trusted sources such as Umendit to ensure a secure installation process.
Can I use a Free IPSW Installer to downgrade from the latest iOS 17 version?
The ability to downgrade using a Free IPSW Installer depends on the specific iOS version and whether Apple is still signing the previous version. It's essential to check the signing status before attempting to downgrade. Some installers may only support certain iOS versions for downgrade or update.
Conclusion
All in all, when restoring IPSW files, it is vital to opt for the professional software like Umendit.Umendit is an amazing IPSW install tool that provides a high success rate and security. With this easy-to-use IPSW install tool, you can choose the Standard Repair to restore the file without data loss, or opt for the Advanced Repair to restore the file as well as erase your device. All your needs about restoring IPSW file can be satisfied with Umendit, so why not download and give it a try?

Secure Download

Secure Download