Since the release of Pokémon GO, there has been one thing on everyone's mind: catching them all! The game is so popular that there have been several events planned for players to come together and share their love of the game, among which Community Day is a popular one.
With the newest addition to the game, it is easier than ever to fill up your Pokédex. But what exactly is this event about and how you can make the best out of it? We'll tell you everything about Pokémon GO Community Day in this article. Keep reading and gear up for a fun-filled event that you may never want to miss.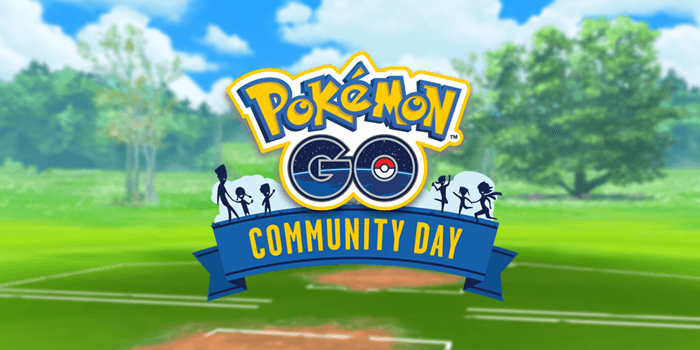 Part 1.

What Is Pokémon GO Community Day?

Pokémon GO events are a great way to get everyone together and have fun. They usually include something to do for everyone, from battling it out at the gym to raiding nearby Pokéstops. Among all such events, Community Days are among the most awaited ones in Pokémon GO.

A Community Day is a once-a-month, recurring event that features a specific Pokémon that will appear randomly at different locations. This gives you a limited opportunity to catch some uncommon or rare species during a particular time frame. Such Pokémon are extremely difficult to find and catch outside the event windows. What's more, those featured Pokémon also learn the exclusive Charged Attack in their final evolutions. Sounds exciting, right?

Apart from that, Community Day is a great way to earn some location-based, in-game bonuses you can take advantage of during the event itself as well—Stardust, XP, and lesser hatching distances, to name a few. See? There's so much up for grabs to spice up your gameplay further.

As the name of this event suggests, you may also find others Pokémon GO players out and about so it'll be easier for you to coordinate raids and trades with others.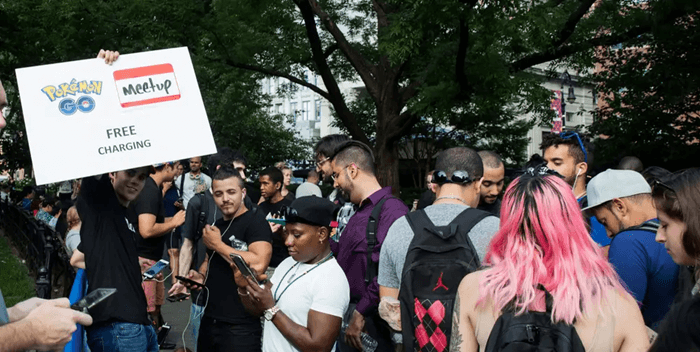 Part 2.

What Can Players Get From Pokémon GO Community Day?

The types of rewards and giveaways are randomly set for each Community Day. You may never know exactly what you may have the opportunity to get during the upcoming event. Some in-game bonuses may be restricted to specific locations only, while the others may be available for all the players across the globe. Some of the previous Community Day events included bonuses and rewards such as:
1

Increased Stardust rewards

2

Double XP rewards

3

Opportunity to catch rare Pokémon

4

Increased Lure Module effectiveness times

5

Decreased Egg hatching distance

6

Increased chances of Pokémon being shiny

7

Ability to reach an exclusive move during evolution
Part 3.

What Is the Next Pokémon GO Community Day 2022?

Pokemon GO events are usually announced fairly last minute, so keeping an eye out for any big ones in your area may not be as convenient as you'd think. I'm sure you must also be waiting for the next one eagerly, right? Well then, you are in luck. The upcoming Pokémon GO Community Day event is scheduled for May 21st. Just in time, right?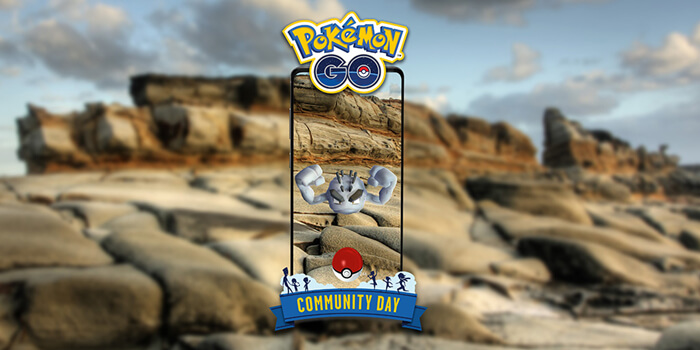 The exclusive highlighted Pokémon for this event is Alolan Geodude, a perfect opportunity for any players who haven't managed to catch and evolve this rare Pokémon yet. You may even get your hands on a shiny one if you are lucky.
This Community Day will also feature additional bonuses alongside catching Pokémon:
Bonus 1: Triple Stardust reward for catching Pokémon
Bonus 2: Double candy reward for catching Pokémon
Bonus 3: Double chance to receive Geodude XL Candy from catching Alolan Geodude
Bonus 4: Lure Modules activated during the event will last three hours.
Bonus 5: Incense activated during the event will last three hours.
Bonus 6: One additional chance to make special trade during the event and up to two hours afterward, with a maximum of two for the day
Bonus 7: Trades during the event and up to two hours afterward cost 50% less Stardust
Bonus 8: Suprise may emerge if you take a few snapshots during Community Day
Part 4.

How to Prepare for Pokémon GO Community Day

You'll risk losing out on the exclusive and amazing rewards if you jump into the event unprepared. Here's what you should do to maximize your chances of taking full advantage of the Community Day event.
1. Ensure Stable Internet and GPS Connection
To ensure you have the best Community Day experience, your internet connection and device should be functioning correctly. If you play Pokémon GO on an Android device, enable the "Improve Location Accuracy" function in Settings to improve accuracy and avoid GPS malfunctions during the event.
You won't want to risk missing out on that rare, shiny Alolan Geodude, right? With an accurate GPS and internet connection, you may be able to get a handful of shinies across the event.
2. Take Advantage of Lures
Community Day event also offers you the all-exclusive 3-hour lures. Your chances of catching a shiny Pokémonare boosted with an increased spawn rate.
To catch more Pokémon and take advantage of this limited-time offer, find PokéStops within walking distance of one another. Set up the lure module and then start walking between those PokéStops during the lure timing and ensure that you have stockpiled ample Poke Balls or Pinap Berries beforehand.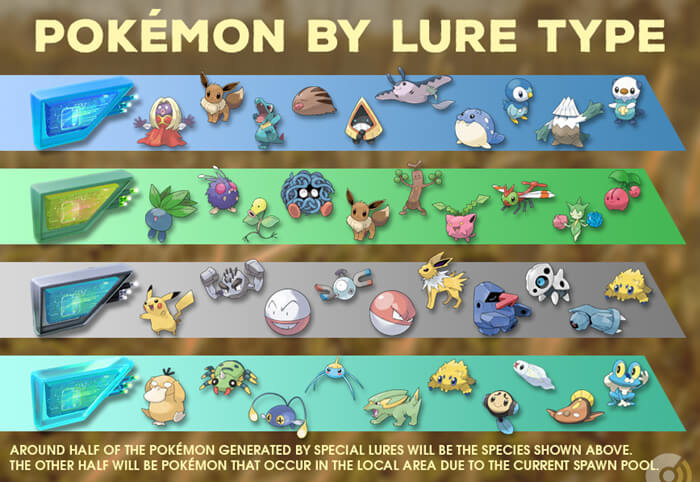 3. Keep Your Incubators Vacant
Remember, you will only get the reduced hatching distance for eggs put into the incubator during the event. If you already have an egg in the incubator before the event has started, there will be no change in the hatch distance.
However, there's still a way to get the maximum out of reduced hatching distances while sitting on your couch comfortably. Let's learn about it in the next section.
Part 5.

[Can't Miss] The Best Tool for Pokémon GO Community Day

While Pokémon GO is fun, it can also be frustrating when you're trying to track down that one elusive Pokémon and your GPS keeps leading you astray.

But worry no more. With UnicTool TailorGo, you can change your location in just one click and catch your favorite Pokémon while sipping your coffee in your living room. This can be a great way to improve your game and outrank your fellow Pokemon trainers since it will allow you to fake your traveling and catch as many Pokémon as you'd want.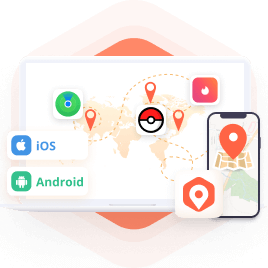 Spoof Your Location in Mobile Game Pokémon GO
Change location to anywhere in the world as you wish.
Plan a route and move virtually without making any movements in the real world.
Offer a specailly-designed joystick for players to have perfect control of movement.
100% success rate and simple steps.
Ultimate security measures; little risks of being deteced.
Compatible with iOS 7 and later as well as Android 5-12.
Offer free trial version with the main functions.
1

Download, install and launch TailorGo on your computer. Click the "Get Started" button to begin, then get your device connected.

2

To simply change location, choose the Teleport Mode and select the destination. To simulate GPS movement, choose either the Two-Spot Mode or Multi-Spot Mode, then plan a route to move along. You can also choose the Joystick Mode to better control your movement within the game.

3

Your location will be changed easily and you can enjoy the game fully without being restricted in a certain area.
Conclusion
Pokémon GO Community Day is coming up on May 21st, and it's promised to be a day full of fun activities and bonuses! This event is designed to get players together in real life to catch rare Pokémon, gain extra XP, hatch eggs quicker, and more.
To avoid being stuck on lower levels without having rare Pokémon and being unable to compete with the best Pokémon GO trainers, you need a trustworthy GPS spoofer. UnicTool TailorGo is a perfect choice for all Pokémon GO players with its unparalleled professionality, user-friendly functions, and absolute security. Download it today for the free trial and leave your competitors behind in the dust with a fantastic Pokémon collection during the Community Day event.