Monster Hunter Now, this exciting new game is packed with rare monsters and epic battles, makes it a thrilling adventure. One of the most exciting features is the Monster Hunter Now Spoofer, giving you access to all the game's weapons.
In this article, we'll introduce you to fantastic Monster Hunter Now Spoofing Android tools that lets you control the game so you can enjoy it without having to leave your home. So, let's dive into the details and enhance your gaming experience.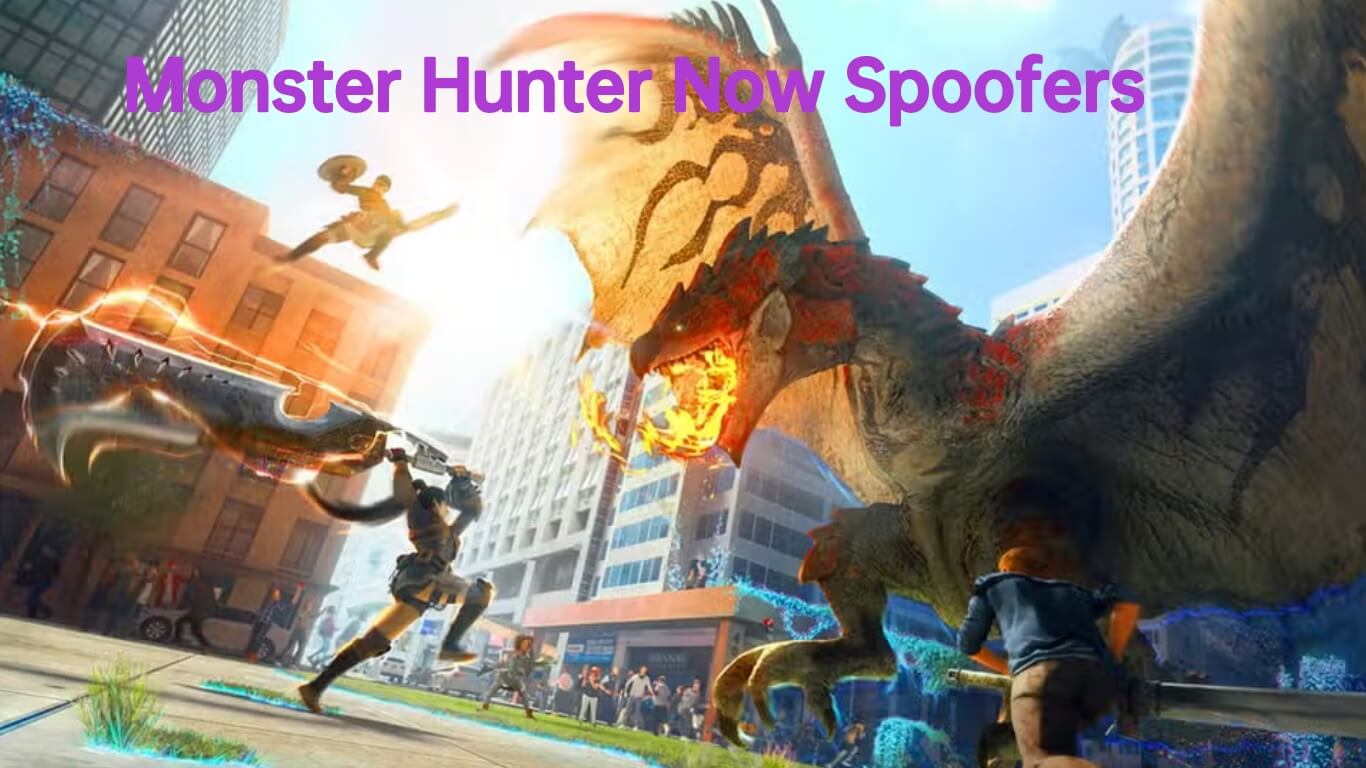 Part 1.

Warming Tip for the Fastest Way to Get MH Now Rewards.

If you're looking to find awesome swords and battle epic monsters in Monster Hunter Now, the key is to explore high-density zones. But how can you get to these exciting locations? The answer is simple: by changing your in-game location..

To do this effectively, you'll need the best Monster Hunter Now GPS spoofing tool that allows you to teleport yourself to any place you want. So, keep reading, and we'll introduce you to the perfect tool for the job.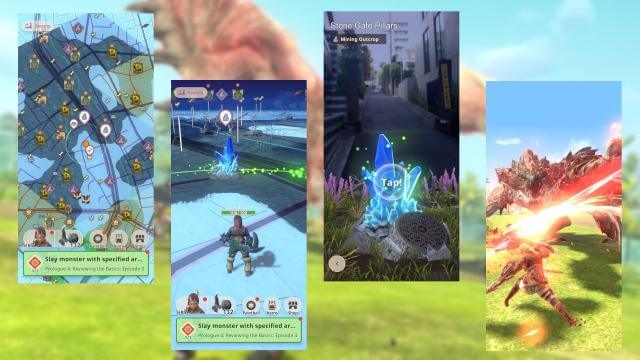 Part 2.

The securest way to spoof Monster Hunter Now in Android Device
| Monster Hunter Now Spoofers | Compatibility | Root/Jailbreak | Safety | Functions | Price |
| --- | --- | --- | --- | --- | --- |
| UnicTool TailorGo | Android&iOS | No | Yes | Diverse | Cost-effective(All-in-one Plan with Mac&Windows) |
| Fake GPS GO Location Spoofer Free | Android | No | No | Single | Expensive Paid |
TailorGo
UnicTool TailorGo [iOS 17 Support] is professional spoofing tool is specifically tailored for Monster Hunter Now and Pokémon Go, granting you full control over your creatures and monsters. Furthermore, it makes simulating GPS movement within the games an effortless task. Whether you're using an iOS device (compatible with iOS 17) or an Android device, we've got the ideal spoofer with a joystick designed exclusively for your Monster Hunter Now adventures.
TailorGo is compatible with both Android and iOS systems, offering gamers unrestricted freedom to modify their GPS location in Monster Hunter Now. It features a specially crafted Joystick Mode, allowing players to move seamlessly across the map and make real-time directional changes.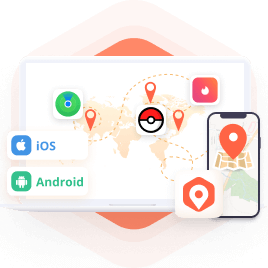 Monster Hunter Now Spoofer
Simulate GPS movement intelligently along customized routes and speed.
Works perfectly with a variety of social platforms such as Messenger and WhatsApp as well as AR games including Monster Hunter Now ;Pokemon Go and The Walking Dead: Our World.
Fully compatible with Android (including Android 14/13) and iOS system (including the latest iOS 17).
Joystick lets you move around your location as if you're playing a Nintendo Switch.
It has a built-in map of PokeStops and a timer for cool-down periods.
How do you move in Monster Hunter now without moving using TailorGo?
1

Download, install and launch TailorGo on your computer. Then connect your device to the computer.

2

For iOS devices, directly select one mode from the interface: Teleport Mode, Two-Spot Mode or Multi-Spot Mode. For Android users, enter the Gaming or Soical Mode first. Then select a destination or plan a route.

3

Get your location changed or finish simulating GPS movement.
Fake GPS GO Location Spoofer Free
Fake GPS GO Location Spoofer Free is a handy tool for Android users who want to spoof their location. However, it is only available for Android devices and some advanced features may require a paid subscription. At the same time, pricing plans might be relatively high for the basic location-changing functions it offers. It's a mobile app, and here's how to use it:
Step 1.Visit the Google Play Store and install Fake GPS GO Location Spoofer on your Android device.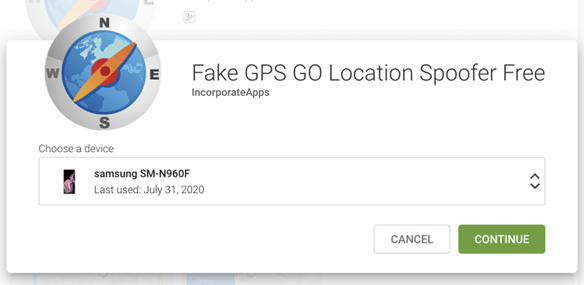 Step 2. Go to Settings > Developer options and enable "Allow mock locations."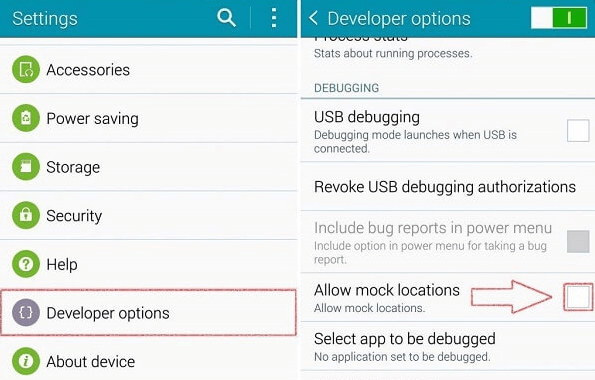 Step 3. In the "Developer options" menu, select "Mock location app" and pick "Fake GPS GO" from the pop-up. Open the Fake GPS GO app, type in your desired destination in the search bar, and confirm.
Part 3.

FAQ about Monster Hunter Now Android
Will You Get Banned If You Spoof Location On Monster Hunter Now Android?
If you use it in moderation, you'll usually be okay. Your actions are less likely to be detected.
Ways to avoid Monster Hunter Now ban duration.
To remove a soft ban in Monster Hunter Now quickly, you can attempt the following steps:
Account Reset: If you're under a soft ban, try uninstalling the game, then reinstall it and sign in again. This often resolves the soft ban.
Use Trusted Spoofing Tools: Some players have claimed success using reliable Monster Hunter Now spoofing methods, but specifics are not well-documented. Exercise caution and do thorough research on reputable spoofing tools.
Cooldown Period: If the previous methods don't work, consider waiting for the recommended cooldown duration. To err on the side of caution, you can add extra time to ensure the ban is lifted.
Bonus for Monster Hunter Now: Monster Hunter Now Referral Codes
If you don't have an MH Now referral code to start your game when you first launch it, don't worry! We've got you covered with a list of Monster Hunter Now referral codes:
YWFN9KJJ
XFJ3KDF8
YV2F2Y48
VMV6MFMY
D598XKHP
63CPDJ6T
JDEHX3TR
TVNY5XEC
FMFWDF3W
RNN2VCF3
RT9VECNK
MVDN3M6Y
DEKMXVJM
46DN38YM
36KKF43D
Conclusion
In this article, we offer a detailed guide on how to change your Android location in Monster Hunter Now using TailorGo. Additionally, we've addressed some common questions regarding location spoofing. Begin your exciting Monster Hunter journey today!