Are you using Snapchat and tired of other people accessing your current location details via Snapchat maps? If you are experiencing this, there is no need to get cold nerves because there exist solutions. The secret is to understand how to fake location on Snapchat map.
There are plenty of ways to change your location on Snapchat yet finding the right one can prove to be not that easy. Fortunately, this article will guide you on how to spoof location on Snapchat map without much efforts.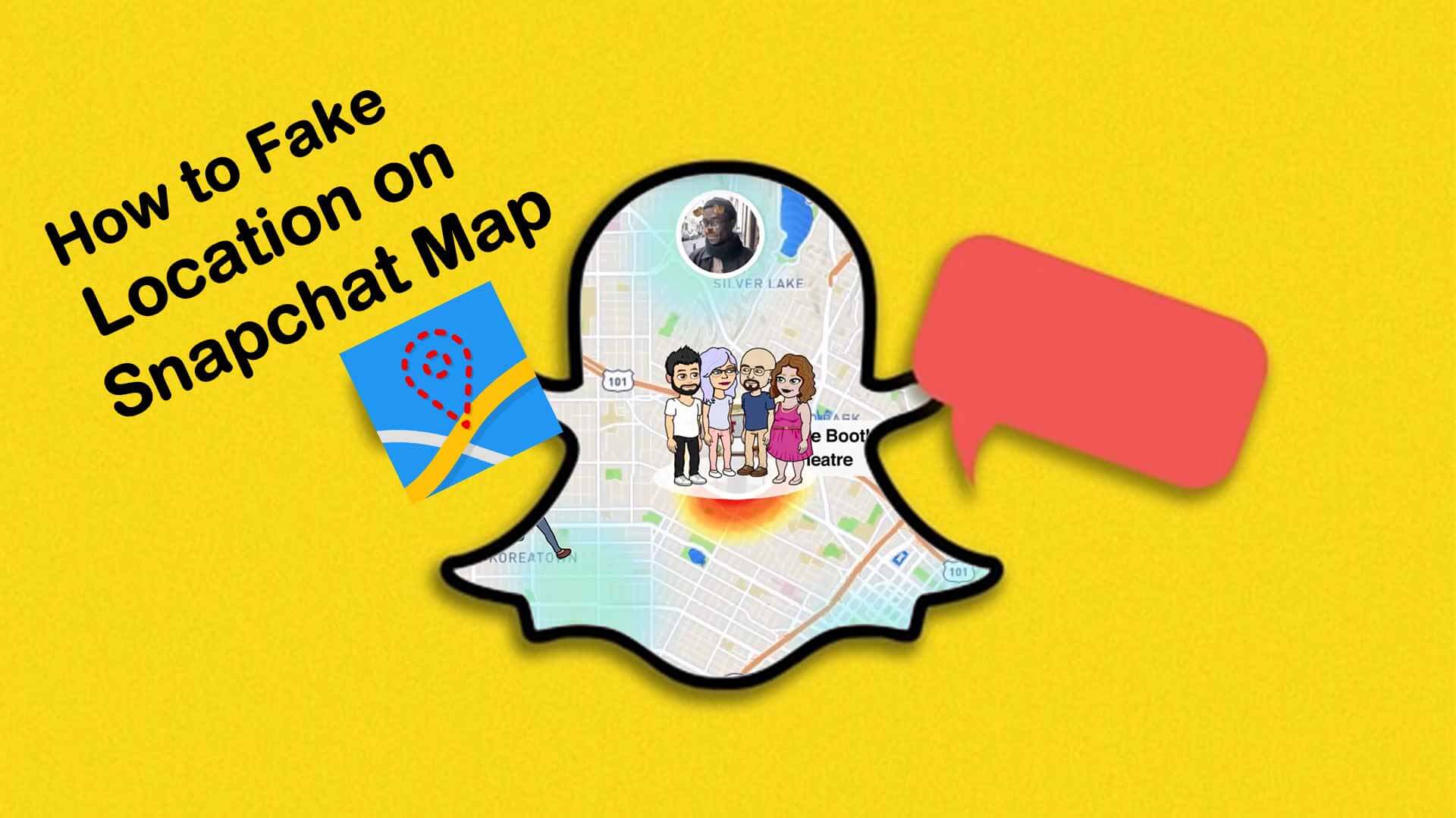 Part 1.

About Snap Map

Snapchat has a Snap Map that allows your friends to see your current location. Snapchat map obtains your device's GPS location and represents it on the map so that your friends can see where you are located at the moment. On the other hand, you can also see where your Snapchat friends are. Much to everyone's relief, this function is not turned on by default but needs to be activated manually. And you can deactivate it anytime you want.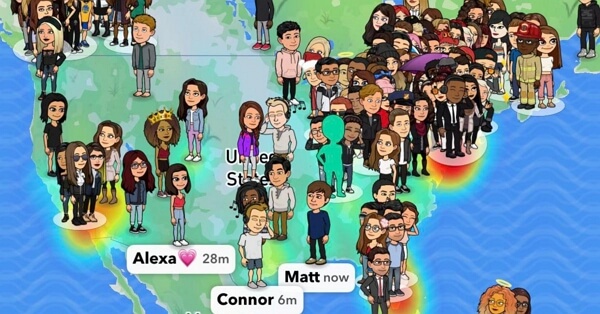 Part 2.

How to Turn off Location Sharing on Snapchat

Snapchat map is good if you want to keep connected with your friends. However, at the same time it may raise serious concerns regarding privacy and security. For example, there are times when you want to carry out some activities or visit places but don't want anybody else or somebody to know about it. In this case, Snapchat can be a loophole if you share location with your friends. Of course, you can log out of Snapchat, but there is no need for the inconvenience. If you want to get some good privacy and security level, perhaps you need to hide your location on Snapchat. 

While Snapchat uses your GPS location to share your current location on Snapchat map, the good news is that you can tweak the Snapchat settings to disable location sharing. Snapchat offers you a variety of options to hide your location. You can choose to make it visible to all your Snapchat friends, friends except some select individuals, only selected friends, or make it a secret by not letting anyone see your location. The following steps illustrate how to hide location on Snapchat.
Step 1. Open the Snapchat settings.
Step 2. In the "WHO CAN..." section, tap "See My Location".

Step 3. From the options displayed, choose the "Ghost Mode" to allow you to hide the location from anyone. Also, choose the period you want to hide from the public. Other options include sharing location with all your friends, friends with the exception of some, or only some selected friends.
Part 3.

How to Fake Location on Snapchat Map?

Turning off location sharing by tweaking the Snapchat settings is helpful but is not the best way to hide your location from other people. If you disappear unusually, people will become suspicious and maybe they will know that you did it deliberately. The best way to hide Snapchat location is to fake your location on Snapchat map.
1. iOS& Android Snapchat Location Spoofer- TailorGo
To do this, you need a dedicated Snapchat location spoofer. Luckily, you don't have to look further because the best location spoofer TailorGo is here for you. This amazing Snapchat location spoofer tool offers incredibly good features to intelligently change your GPS location on Snapchat so that you can trick those apps that are using your GPS details. The good thing with TailorGo is its amazing compatibility, speed, ease of use, and collection of amazing features. All these make the way you fake your GPS location much easier than ever.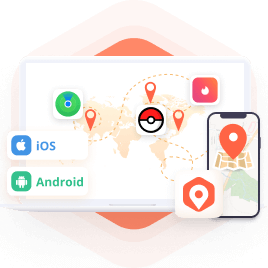 Pokémon GO Spoofer
Change GPS location to anywhere instantly in a few clicks.
Enable users to move virtually along a customized route with planned speed and direction.
Work well on a full range of location-based apps, such as Find My, Life360, WhatsApp and Tinder.
Clear interface and simple operating steps.
Support both Android devices and iOS devices.
Always run smoothly with no lag or crash.
Free trial available for every user.
How to Fake location on Snapchat Map with TailorGo
1

Download, install and launch TailorGo on your computer. Click the "Get Started" button to begin and connect your device to it.

2

To simply change location, choose the Teleport Mode and select the destination. To simulate GPS movement, firstly choose either Two-Spot Mode or Multi-Spot Mode, then plan a route to move along.

3

In no time, your location will be changed or the movement will be completed. Then your Snapchat will use the new location.
2. iTools for iPhone
iTools of ThinkSky is a one-stop solution for iPhone data transfer between different devices. What is more, iTool also is a Snapchat Location Spoofer, it allows you to simulate your location as you want. It provides a free trial and the paid version cost 30.95 USD.
It is easy to change location on Snapchat map with iTools, check the tutorial below.
How to Fake Snapchat Location with iTools
Step 1. First, connect your iOS device to your PC with a USB cord. The home-screen of your iOS device will then pop up on iTools, where you'll need to select "Toolbox".
Step 2. On the "Toolbox" page you will need to select "Virtual Location". Then a map will appear which shows your current location.

Step 3. You will need to select your desired location by either clicking it directly on the map or searching for it in the search bar. Then click on the "Move here" to get your location changed.

Step 4. By doing so you've officially set up your virtual location on iTools. When you launch Snapchat, you will be in the location that you have selected, that is how you fake your location on Snapchat!
3.Fake GPS-Android-Popular to Use Mock Snapchat Location
Are there any Android spoofing apps that are free to fake Snapchat Location? The Fake GPS app is available for free download on the Play Store for Android users.
Step 1.Download the Fake GPS app from the Play Store.

Step 2. To enable Developer options in Settings, press the Build number entry seven times.
Step 3. Look for "Select mock location app" under Developer settings. Here, click Fake GPS.

Step 4. Then you can open Fake GPS and input the destination you want to go Snapchat, and click the play button, now you have faked your Snapchat Location successfully.
Conclusion
This article has no doubt expounded on some good ways how to change location on Snapchat. The best and practical tool - TailorGo, is capable of changing GPS location in just a few clicks without being discovered by others. Download and try this tool now to transform the way you fake your location on Snapchat map. Good luck!