Cracking jokes with friends while playing online video games can make the gaming time more fun, thrilling and entertaining. Altering your voice during the game or while talking to your friends during Apex Legends in real-time can take the thrill of game on another level.
Apex Legends is a free to play hero shooter game where competitors fight for glory. Apex Legend voice changers help you add a necessary dose of humor to your live game time to build a loyal fan base. For this purpose, you need to get a hand on the best voice changer.
In this article, we will discuss some best Apex Legends AI voice generators and how you can change voices during a live game. So, Let's explore how to sound like Pathfinder and Revenant.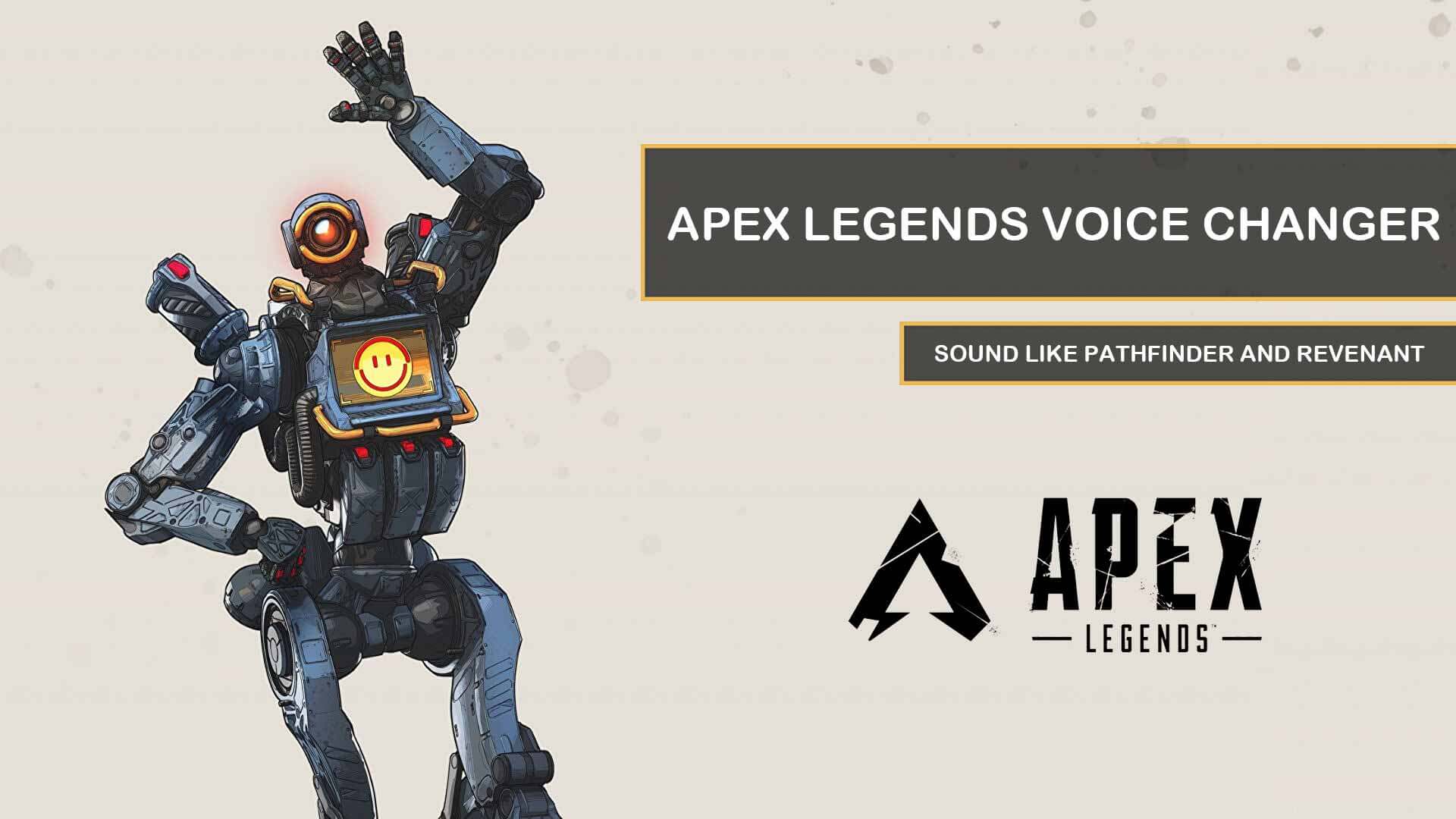 Part 1.

Best Apex Legends Voice Changer to Improve Gaming Experience

In order to get the best experience, it is important to select the best voice changer with multiple useful features. After testing and analyzing we have listed three best voice changers for the Apex Legends game.

MagicVox is one of the best real-time Apex Legends voice changers. It occupies minimal space in the computer while featuring multiple valuable features to render voice. It is ideal for content creators, podcasters, professional campaigns and above all, gamers. The user-friendly interface makes it ideal for beginners and valuable features for professionals.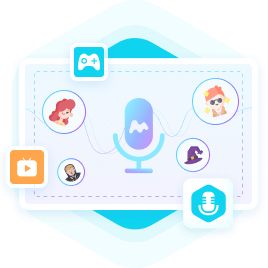 A Real-Time Voice Changer
It supports 125+ unique voice filters to sound like Revenant, Pathfinder and Roblox voice effect.
The addition of around 500+ voice effects optimizes the speech and makes the atmosphere proper by adding background voices.
Allows customization of voice by altering various sound parameters. It provides a chance to generate beautiful and unique voices.
You can change the voice in real-time to make live streaming fun.
Pros
Easy-to-use interface.
Allows customization to generate a unique voice.
MagicVox is an affordable tool with a long free trial.
Cons
Limited features available in the free version
Comments:
MagicVox voice changer is equipped with multiple outstanding features such as real-time voice modulation which made it popular in a short period after launching.
How to Sound Like Revenant on Apex Legends
Step 1: Download and install the application.
Step 2: Open the settings and click "Audio" to configure Audio tools. Set Microphone as an input device by default and Headphones as the output device.

Step 3: Launch Apex Legends, click "Settings" and then "Sound". Navigate to "Voice Chat Device" and select "Voice Changer Virtual Audio Device" from the list.
Step 4: On MagicVox, navigate to VoiceStudio, adjust the frequency of Pitch, Reverb, etc., to get the Apex Legends Characters you like. The next version of MagicVox will come with Pathfinder and Revenant voice filter.
Voicemod is one of the best Apex Legends voice changers with an astonishing list of voice filters. You can choose from a wide range of voice effects for fun and professional use during live streams. This tool is remarkably easy to use and absolutely free across all windows.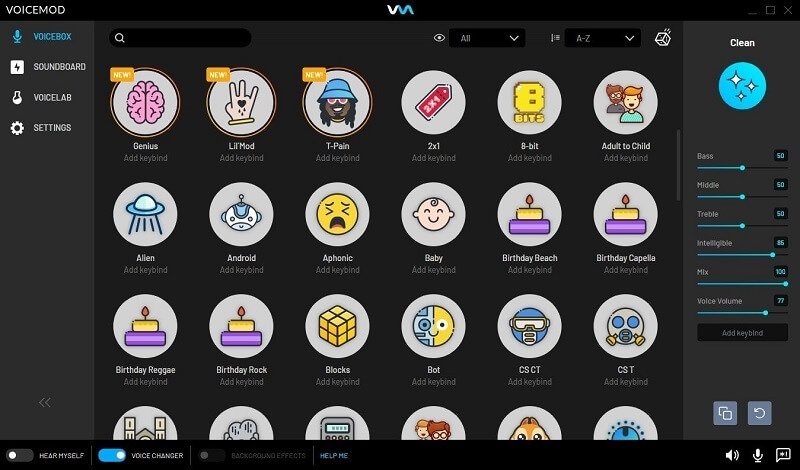 Key Features
Voicemod features 90+ present voice effects.
It features a voice studio to allow setting various voice parameters to create desired effects.
This voice changing application is quite easy to use as it automatically sets the microphone as input device upon installation.
You can layer your voice with multiple sound effects to uplift mood during intense games.
Pros
Alters the voice in real-time.
The intuitive interface makes it ideal for beginners
You can upload your own sound effects.
Comments:
Voicemod is the storehouse of all necessary voice changer features. Users love this application due to its precise yet elegant collection of voice effects.
MorphVOX is one of the well-known Apex Legends voice changers. Its high compatibility works for almost every operating system and allows real-time voice changing. This voice changer works flawlessly with Apex Legends and other video game platforms.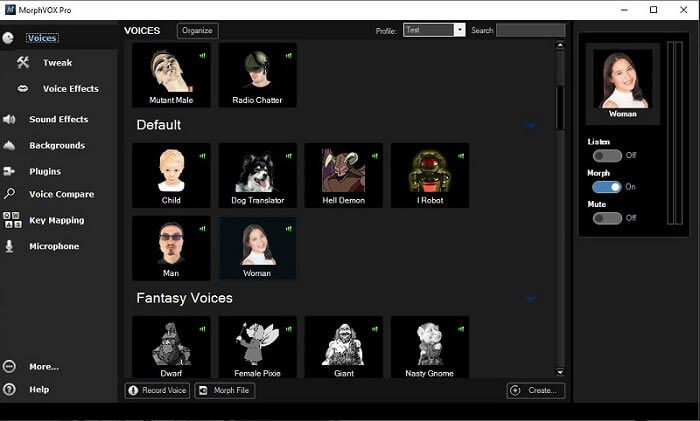 Key Features
It is equipped with a wide range of preset filters to make the process short and limited.
MorphVox is equipped with a soundboard to apply different sound effects during live streams.
This versatile Apex Legends voice changer offers a background noise canceling feature to make a peaceful and focused game surrounding.
Pros
Easy to use interface.
Features noise cancellation feature
Offers a wide range of filters.
Cons
Some people find it a bit expensive.
Comments:
Multiple advanced features compilation is offered by this voice changer which has made it the favorite voice changer of users.
Part 2.

Add More Fun with Soundboard and VoiceMeme on Apex Legends Teamchat

MagicVox Apex Legends voice changer offers an intuitive and useful soundboard. Its board contains a wide range of buttons each containing different funny, sinister, and interesting effects. Just assign hotkeys to your favorite effects and enjoy a funny and lively live stream. To assign hotkeys:
1

Open the MagicVox voice changer.

2

Click "Soundboard" and enable key binding by pressing the slider available on the top of the screen.

3

Click on the sound effect and the bar will appear on the right side of the screen with additional options.

4

Alter the effects if you want from direct sliders.

5

Click on "Add Keybind" and type the button such as "Ctrl+T".
Conclusion
Apex Legends is the best shooting game in which players compete for royalties. However, sometimes it gets boring due to similar sound effects. To bring the thrill of the game on, try some Apex Legends AI voice changer.
All voice changers offer outstanding features, but UnicTool MagicVox stands on the top of the list due to valuable features and interactive interface. It features everything you can expect from a voice changer.