Michael Jackson was one of the most iconic and influential musicians of all time, known for his distinctive voice and groundbreaking music videos. While his music continues to inspire generations of fans around the world, new technology is now offering a way to recreate his unique sound. Enter the Michael Jackson AI voice changer, an innovative tool that uses artificial intelligence to generate a voice that sounds just like the King of Pop.
Whether you're a fan looking to sing along to your favorite MJ songs or a music producer hoping to create something new, the Michael Jackson AI voice generator is a powerful and exciting tool that help you to get the Michael Jackson AI voice.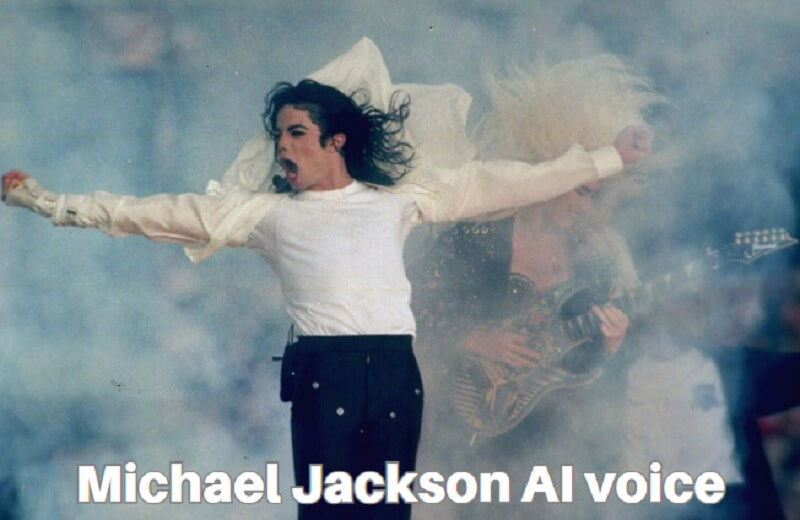 Who is Michael Jackson?
Michael Jackson was an American singer, songwriter, and dancer, widely regarded as one of the most influential musicians of the 20th century. Born in Gary, Indiana in 1958, Jackson began his career as a child star with the Jackson 5, a group that consisted of him and his four older brothers.
In the 1980s, Jackson achieved global fame as a solo artist, releasing a string of successful albums including "Off the Wall," "Thriller," and "Bad." His music was known for its innovative sound and groundbreaking music videos, and he was credited with popularizing a number of dance moves, such as the moonwalk.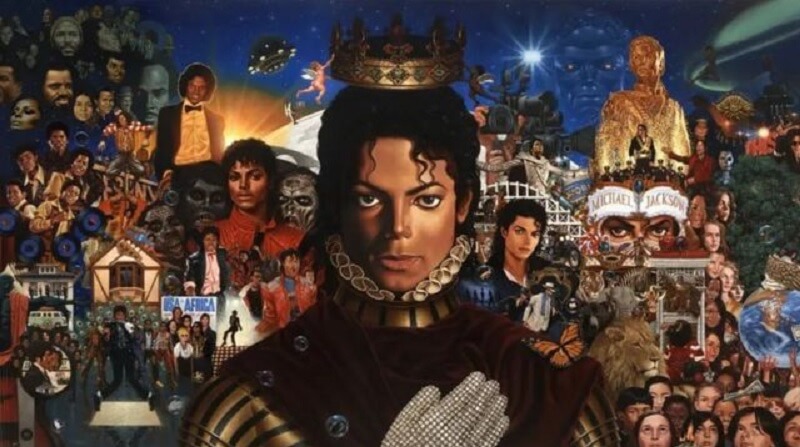 Throughout his career, Jackson won numerous awards and accolades, including 13 Grammy Awards and induction into the Rock and Roll Hall of Fame. He was also known for his humanitarian work, particularly his efforts to support charities that focused on helping children.
Jackson died in 2009 at the age of 50, leaving behind a legacy that continues to influence and inspire musicians around the world.
The Best Michael Jackson AI Voice Changer Recommend
Unleash Your Inner Michael Jackson with MagicVox AI Voice Changer! Transform your voice into the legendary King of Pop's signature sound effortlessly. Sing his iconic hits or create your own MJ-inspired tracks with precision and authenticity. With advanced AI technology, experience the thrill of channeling the musical genius of Michael Jackson. Get ready to moonwalk into a world of vocal greatness!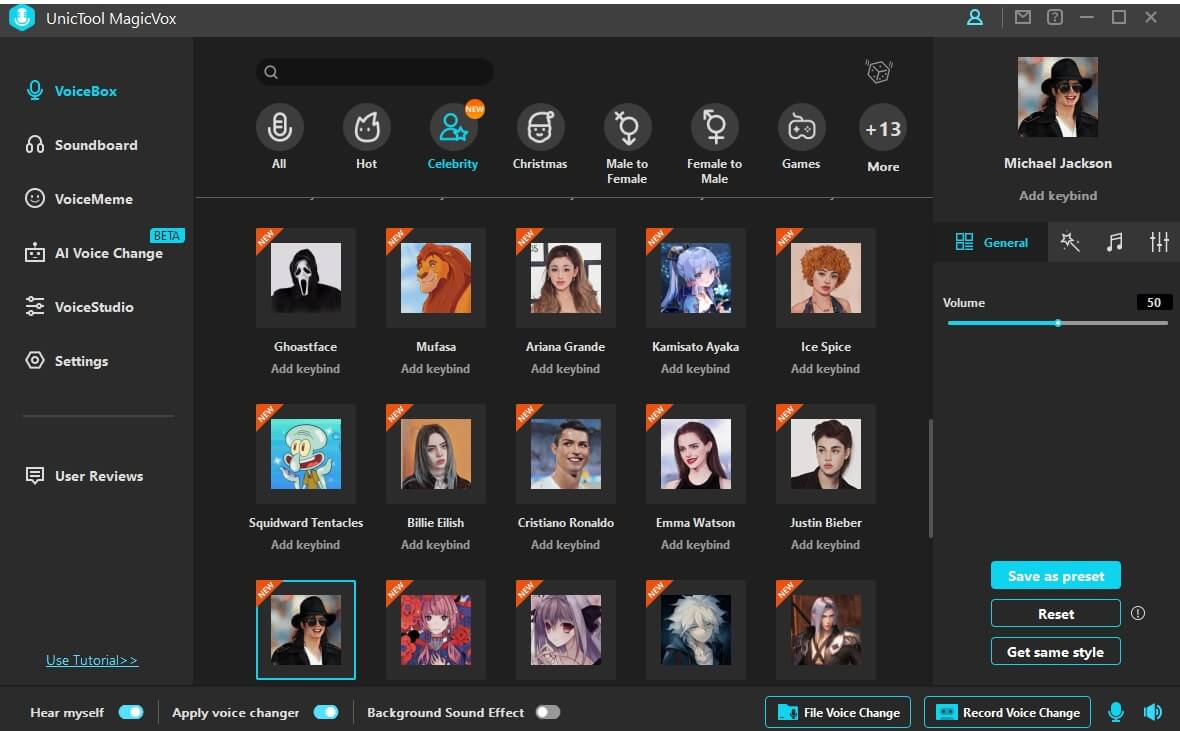 Try It Now

Try It Now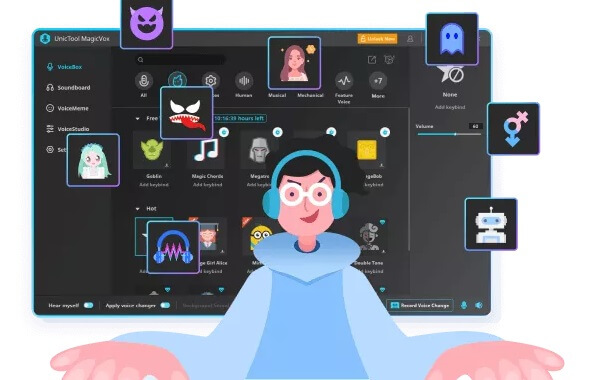 The Michael Jackson soundboard comprises of memorable quotes taken from his speeches, interviews, and music
With the use of the MagicVox Michael Jackson AI voice changer, users can effortlessly modify their voices to resemble that of Michael Jackson with just a simple click of a button. By utilizing this cutting-edge technology, individuals can enhance the authenticity of their pranks and memes, and add a new dimension of realism to their content.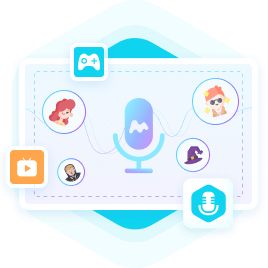 Key Features of MagicVox
MagicVox replicates Michael Jackson's voice using AI algorithms.
Users can create a personalized Michael Jackson AI voice and adjust various vocal characteristics.

It offers high-quality output and a realistic sound.

MagicVox is user-friendly and accessible to musicians of all levels.

It provides a unique opportunity to create Michael Jackson-inspired content.

The upcoming AI text to song feature allows you to create Michael Jackson's AI cover song in seconds
Pros
Realistic Michael Jackson AI voice
Versatile vocal customization.
User-friendly interface.
High-quality sound output.
Unique creative opportunities.
100% safe
Watch The Video Below To Know More About Michael Jackson AI Voice Generator
Other Michael Jackson AI Voice Generators for PC/Mobile
The iMyFone VoxBox is a powerful software that can convert text to speech and replicate the unique vocal features of Michael Jackson's voice. It presents an exciting opportunity for individuals to modify their voice pitch and tone, allowing them to have fun with their online peers by creating a voice that sounds like Michael Jackson using VoxBox Michael Jackson AI Voice Generator.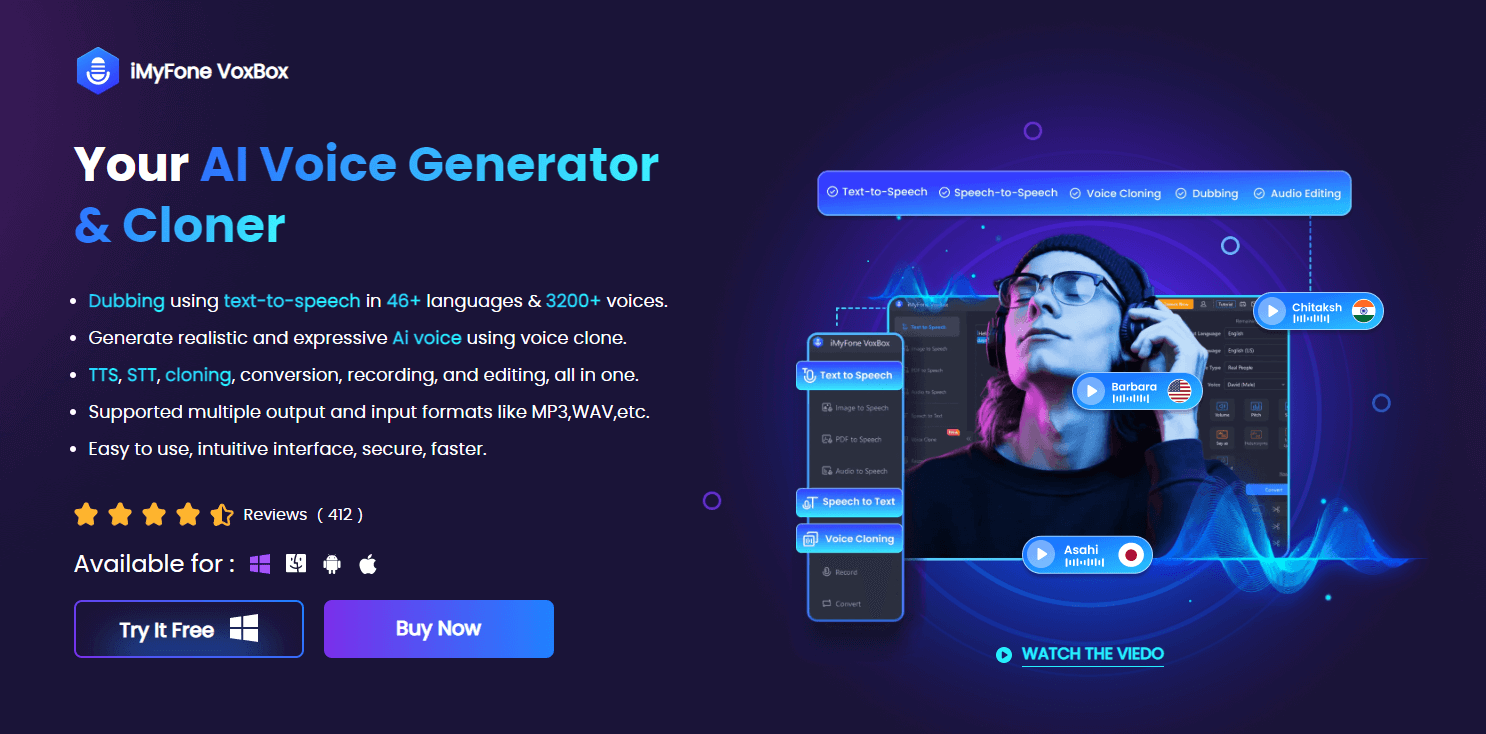 Key features:

Advanced software that converts text to speech.

Replicates Michael Jackson's vocal features.

Provides users with the ability to modify pitch and tone.

Offers high-quality output and realistic sound.

User-friendly interface and intuitive controls.
FAQs about Michael Jackson AI Voice Generator 
What is a Michael Jackson AI Voice Generator?
A Michael Jackson AI Voice Generator is a tool that utilizes artificial intelligence algorithms to replicate the unique vocal style and characteristics of the legendary pop icon, Michael Jackson. It allows users to transform their voices into a sound reminiscent of his iconic singing voice.
How does the Michael Jackson AI Voice Generator work?
The Michael Jackson AI Voice Generator employs deep learning techniques and audio processing algorithms to analyze and mimic Michael Jackson's vocal nuances. It captures his distinctive vocal techniques, including his tone, vibrato, and phrasing, to create a realistic emulation of his singing voice.
Can I use the Michael Jackson AI Voice Generator for my own music?
Yes, you can use the Michael Jackson AI Voice Generator to add the essence of Michael Jackson's voice to your own music compositions. It offers a unique opportunity to incorporate his iconic sound into your songs, paying homage to his musical legacy.
Is the Michael Jackson AI Voice Generator suitable for live performances?
While the Michael Jackson AI Voice Generator is primarily designed for studio and recording purposes, it can be used creatively during live performances. It allows singers and performers to evoke the essence of Michael Jackson's voice in a live setting, adding a touch of his magic to their performances.
Can I customize the settings of the Michael Jackson AI Voice Generator?
The level of customization may vary depending on the specific AI Voice Generator. However, many offer options to adjust parameters such as pitch, vibrato intensity, and timing to fine-tune the emulation of Michael Jackson's voice, allowing you to personalize the sound to your preference.
Conclusion
In conclusion, the Michael Jackson AI voice changer technology offers a unique opportunity for musicians, enthusiasts, and fans to create high-quality content inspired by the legendary artist.
While there are several software options available, UnicTool MagicVox stands out as the most recommended option due to its advanced features, realistic sound, user-friendly interface, and versatile customization options. With MagicVox, users can create their own personalized Michael Jackson AI voice with ease, adding an extra layer of authenticity to their music, pranks, and memes. Whether you're a professional musician or a casual fan, MagicVox is an excellent choice for anyone looking to explore the creative possibilities of Michael Jackson's iconic sound.