Changing your voice and mimicking sounds is a talent that most of us don't have: this is why people are now using voice changers, as they allow users to alter your voice in a way that they are able to mimic things like aliens or even characters with distinct voices.
Ever since the trend of video games has risen, people have started to use voice changers and other audio-altering software to prank their friends. If you want to know more about ASMR voice changers, read this article as we list some of the best voice changers you can use.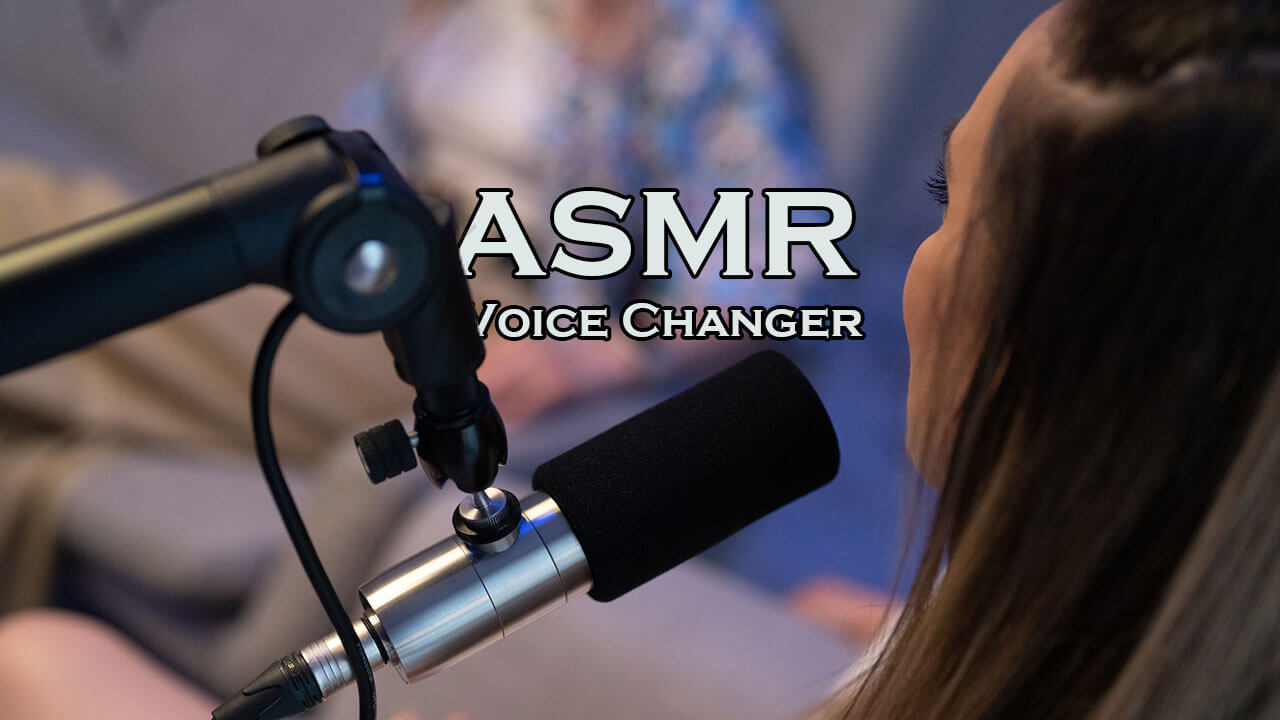 Best ASMR Voice Changer for Voice Trolling
Also referred to as one of the finest voice changers, MagicVox has made a reputation for itself by providing its users with a distinct set of features and realistic filters.
Supporting a wide variety of different platforms like Steam, Discord, and Zoom, MagicVox has managed to grab a huge share of the market by providing what users need. You can try out their different voice filters and troll your friends in the game lobby. Since the app is quite light and well-optimized, you won't need to worry about degradation in your performance.
Featuring more than 120 voice filters, it is sure that MagicVox will have the filter you need. The app also has regular updates with new filters coming out now and then, so you never get bored.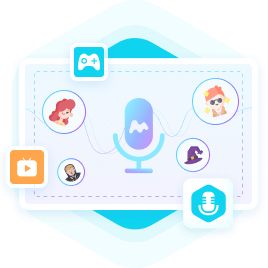 A Real-Time Voice Changer
A huge variety of filters ranging from scary to alien to anime
Realistic filters with background sound
Enables a high level of customization to create your style
For a more realistic effect, voice filters come with background voices
Pros
More than 300 sound effects to help you get your dream voice
Import your own audio files and add them to your sound library
Cons
You need to pay in order to enjoy the app to its fullest.
How to Use Voice Chaner for ASMR
Step 1: Download and install the voice changer.
Step 2: Configure input and output device. From the setting, assign a microphone as input and headphones as an output.

Step 3: Go to the streaming platform (Take Twitch for example) and go to the Audio Setting, set Voice Changer Virtual Audio Device (WDM) as default input device.

Step 4: Select the voice effect you want to use. Or you can use the voice maker to custom a voice to fit your voice better.

Step 5: Record your audio or import the audio file to apply the voice effects and filters.
Another strong contender for the position of the best voice changer of all time is the AV Voice Changer, as it has allowed users worldwide to modify their voice how they want.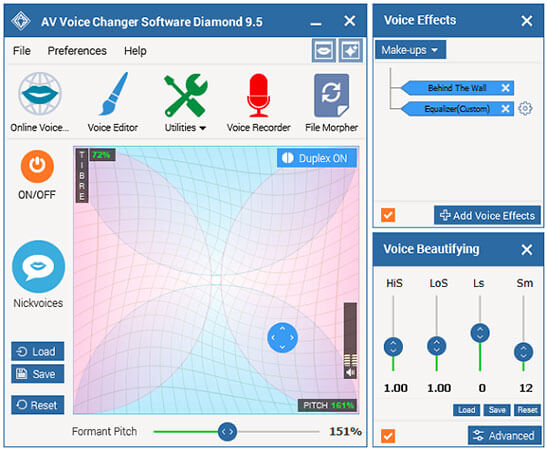 With AV Voice Changer, you can have complete control over your voice and how you want to alter it. You can choose from a wide variety of different filters and customize it according to your preferences.
They have three voice changers subscriptions to offer, each with its own set of pros and cons. Their basic package costs around $29.95 and is meant for light chatting and gaming. Their gold package costs $39.95 and is equipped with a voice recorder and a voice simulator. Their best package is the diamond package which costs around $99.95 and allows users to morph and mix audio.
Feature
Enables customization of every voice effect in your own way
Compatible with software and apps like Skype and Twitch
Comes with a batch file Morpher to save your time
Pros
Huge library of different voice packages
Detailed user interface for experienced users
Cons
Different subscriptions may become complicated for new users
The user interface is not friendly for inexperienced users
Allowing thousands of users to express themselves in different ways, Voicemod has given users the ability to do whatever they want with their voice. Their main feature is the wide variety of platforms it supports, like Zoom, Discord, and other games like League of Legends, Valorant, etc.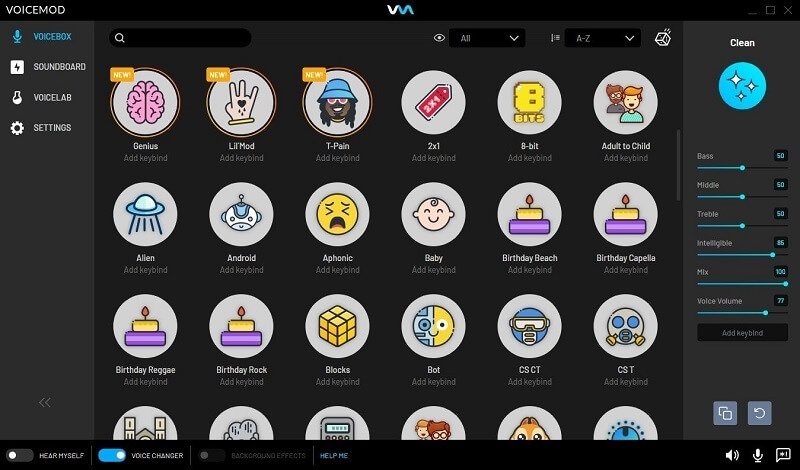 You can choose a filter from their extensive range of voice alterations, ranging from a demon, robot, etc. Voicemod is famous for being an ASMR gamer girl voice changer and is also known for introducing new themes and filters every month.
If you are bored with all the existing filters, you can also go to their Voicelab and create your own filter and customize it according to your needs. It supports a wide variety of different video streaming apps and other meeting or chat apps.
Feature
Enables access to over 90 different voices and effects
Generates real-time voice in under 5 minutes
Since the app is well-optimized, it won't affect your performance or lead to any frame drops in-game.
Pros
The app is available for Mac, Windows, and Chrome OS.
The user interface is relatively easy to use for beginners.
Cons
The free version does not support enough features.
Recently, MorphVOX has emerged as one of the finest ASMR Voice Changers, as it generates real-time voices. Besides this, the main selling point of their software is that they offer a free trial which lets you choose from a wide variety of different voices and sound packs.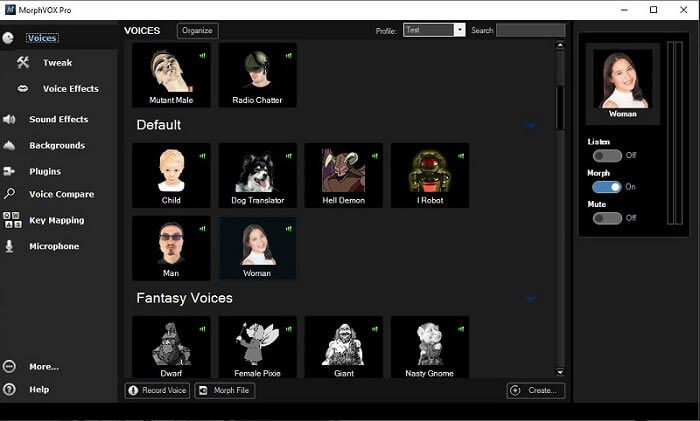 The app supports a wide variety of different platforms and is explicitly designed to perform well in games, and the low CPU consumption also helps with stutters and frame drops.
Feature
The software is optimized for online gaming, preventing FPS loss or stuttering.
The free trials offer a great experience and motivate people to buy
Comes with pre and post-graphic equalizer to help users get a finely sculpted audio
Background sound canceling provides realistic sound effects
Pros
Impressive interface
Enables voice comparison and analysis
Comes with stereo microphone support
Cons
Some may find the user interface cluttered
Conclusion
Since there are way too many options to choose from when it comes to voice changers, we have created this brief yet comprehensive article and listed some of the best ASMR Voice Changers you can download right now. Out of all these given voice changers, MagicVox has become one of the finest voice changers.
There is a list of reasons why MagicVox is famous. Firstly, it has more than 120 voice filters, with new ones coming out every now and then, which attract users and gives them room to play with. You can also try their customization tool to create your own filter.