Overwatch is an incredible team-based action that allows users and players to communicate with friends. The upcoming version, Overwatch 2, is expected to release on October 4, 2022. This game site offers valuable features to enhance the gaming experience. What if you sound like Reaper with a voice changer while playing the new hero- Kiriko, sounds exciting? Join us now!
One of the most prominent features of Overwatch is its ability to enable users to modulate voice into any character's voice. For this purpose, you need to get the best Overwatch voice changer or overwatch ai voice generator. A good voice changer will ensure you enjoy the game to the fullest.
In this article, we will discuss some best voice changer for Overwatch characters. Let's begin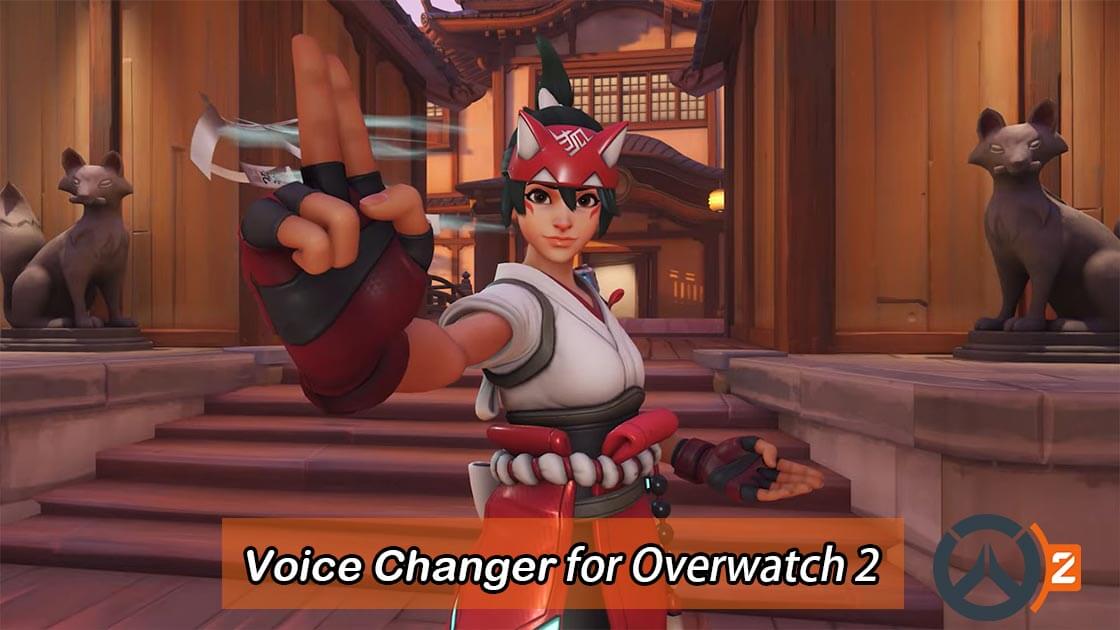 Part 1.

Best Overwatch Voice Changer to Improve Gaming Experience

Overwatch is a well-known game with fans from around the world. So, it is essential to select the best voice changer to bring on the competition. Therefore, here we have listed some prolific voice changers. Let's explore!

UnicTool is an all-time favorite and number voice changer due to constant updates. It is a powerhouse of fascinating and useful features. If you are looking for an Overwatch voice changer with the ability to modulate the voice in all aspects, MagicVox is the best.

It features an easy-to-use and interactive interface. A huge voice filter library makes voice modulation easy and instant.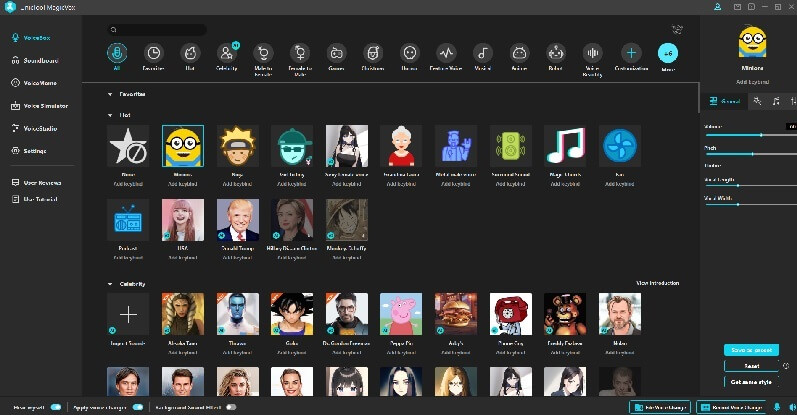 Key features:

Real-Time Transformation: It allows real-time voice modification on various platforms such as Discord, Overwatch 2, Skype, Zoom, CF, Second Life, Fortnite, CSGO, Overwatch, Twitch, and more.

Customizable Keybinds:
Easily switch between different voices with just a single click using customizable keybindings.

Wide Range of Anime Voices: It offers a wide range of anime voices, including SpongeBob, male-female, robot, or alien, Minions, Kermit the frog, Donald Duck and many others.

600+ Sound Effects: Enhance your experience with an extensive library of sound effects imitating anime character memes, environments, animals, and more.

Voice Studio Function: Customize and fine-tune your voice with the Voice Studio function for a truly personalized experience.

Voice Changing for Records and Audio Files: Not only for real-time interactions but also for recorded voice and audio files.

Supports sound emulation for games, live streaming, chatting, online classes, and various other applications.

Different free sound effects available every day.
Pros
Excellent customer support
Easy-to-use interface
Seamlessly integrates with multiple gaming and professional platforms
Cons
Limited features available in the free version
Comments:
People like this software because it provides everything they need for voice changing. Moreover, its high quality and performance have made it an all-time favorite.
Step 1: Download and install the application.
Step 2: Open the settings and click "Audio" to configure Audio tools. Set Microphone as an input device by default and Headphones as the output device.

Step 3: Launch the Overwatch game and click "Setting." Then click on "Sound" and "Voice Chat Device" to reach the main settings. Select "Voice Changer Virtual Audio Device."
Step 4: On MagicVox, navigate to VoiceStudio, adjust the frequency of Pitch, Reverb, etc., to get the Overwatch Characters you like.
It is one of the best voice changers for Overwatch characters. This application is convenient to access due to its high compatibility. It alters the voice in every possible way. Connect this voice changer to the application and instantly get the voice of a man, girl, robot, alien, etc.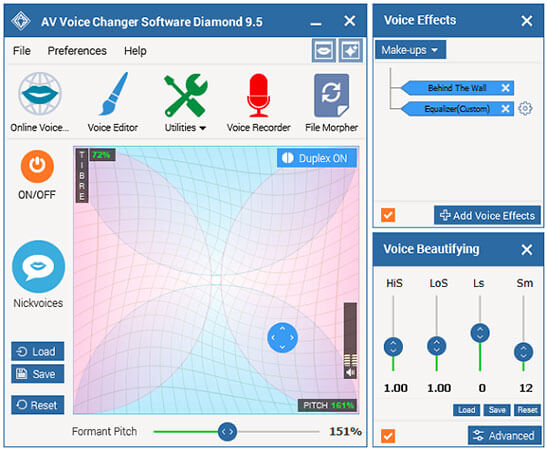 Key Features
It allows you to change your voice in real time.
It automatically analyzes the voice to make it sound more clear.
AV voice changer is useful to add and edit voice effects to get desired voice.
It is compatible with Windows and Mac.
Pros
It features a simple and intuitive interface.
Allows manual voice customization.
Tempers the voice in real-time.
Cons
Limited features available in the free version
Comments:
AV Voice Changer is a versatile application that can work across any platform. Moreover, it also helps you act as a celebrity on the voice call.
If you want to temper the voice of an Overwatch character, Voxal voice changer will help you do it. This application has multiple free advanced features to make your game time fun. The intuitive interface and keybind feature facilitate keeping the sound under your fingertip.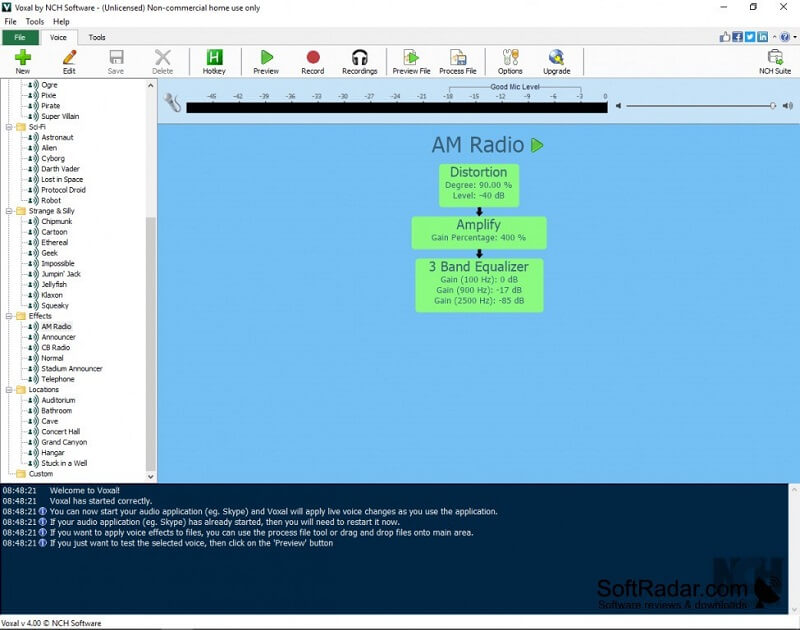 Key Features
This voice changer is compatible with Windows 7, 8.1, 10, and 11.
It does interrupt the functioning of other applications running simultaneously.
It is a real-time voice changer.
You can also change the voice while recording.
Pros
Easy-to-use interface
You can install new features
It offers extraordinary output audio quality
Cons
Sometimes, bugs appear to distort the functioning
Comments:
It is a functional voice changer that wants a wide range of powerful features at an affordable price. Users love its elegant collection of voice filters.
Part 2.

Add More Fun with Soundboard and VoiceMeme on Overwatch Voice Chat

If you want to multiply the fun in the game, it is necessary to get the Overwatch voice changer with a soundboard. It is a board containing lots of buttons with different voice memes. When it comes to voice memes, MagicVox is the best choice. It contains 300+ sound effects. It allows you to assign hotkeys to the keyboard to add the effects instantly with one click.

Keybinds make the meme application quite convenient. Here is all that you need to assign keybind to a sound effect.
1

Open MagicVox voice changer.

2

Click "Soundboard." A keybind slider will appear on the screen. Click on it to enable the key binding function.

3

Click on the sound effect. Then a bar will appear on the right side with modification options.

4

Click "Add keybind and type the buttons such as "Ctrl+L."
Part 3.

Also Recommend: Overwatch AI Voice Generator

Are you ready to take your Overwatch gaming experience to a whole new level? Imagine sounding like Reaper, Winston, or any of your favorite heroes while battling it out in the world of Overwatch. With VoxMaker Overwatch AI Voice Generator, your dream becomes a reality!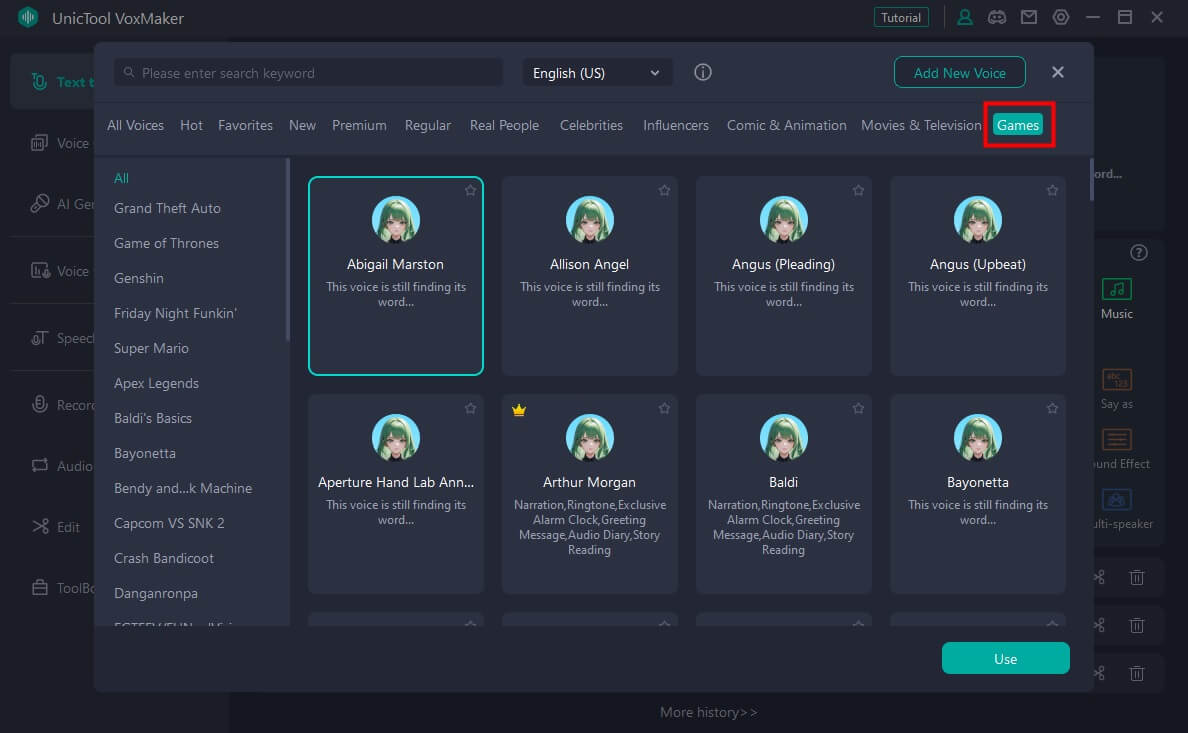 Key features:

VoxMaker provides 3200+ voices, covering game characters, celebrities, rappers, politicians to cartoon characters.

Multilingual Support: With support for more than 70 languages, users can generate AI voices in different languages, making it suitable for a global audience.

Voice Customization: Tailor the generated speech to your preferences by adjusting speech speed, pitch, and pronunciation.

All-in-one Voice Toolkit: Users can enjoy functionalities such as AI voice cloning, AI-generated rap, speech to text, image to speech, audio to speech, and as a voice recorder..

30-Days Money back guarantee
Part 4.

FAQs about Overwatch AI Voice Generator/ Voice Changer
What is an Overwatch AI Voice Generator/Voice Changer?
An Overwatch AI Voice Generator/Voice Changer is a software or tool designed to modify a user's voice to sound like a character from the popular video game Overwatch. It utilizes advanced algorithms to manipulate the pitch, tone, and other vocal characteristics, allowing users to replicate the voices of their favorite Overwatch heroes.
How does an Overwatch AI Voice Generator/Voice Changer work?
These tools typically work by analyzing the input voice and applying various digital signal processing techniques. They can adjust pitch, speed, and even add effects to mimic the voice of Overwatch heroes accurately. Some voice generators may also incorporate machine learning algorithms to improve the accuracy of voice replication.
Is it legal to use an Overwatch AI Voice Generator/Voice Changer?
The legality of using such tools can vary depending on the specific circumstances and intended use. Generally, using voice changers for personal entertainment or non-commercial purposes is often considered legal. However, using them for deceptive or malicious purposes, such as impersonating someone else for fraud or harassment, can be illegal and may have serious consequences.
Conclusion
Overwatch is a fascinating shooting game with an attractive battleground. If you integrate the voice changer, you can bring the fun game to another level. Selecting the best overwatch voice changer and overwatch ai voice generator is essential for a seamless and best experience.
In our opinion, MagicVox is the best Overwatch voice changer offering multiple useful features. It has everything you can expect from a good voice changer, such as a preset filter library, background effects, soundboards, real-time voice changing, and many more. Integrate this with a voice changer to overwatch the game and induce occasional laughter strokes with a voice meme.