When it comes to Apple as a whole, the company tends to introduce its newer updates towards the month of July. Even so, these updates aren't final and tend to have certain fallacies and or issues connected with them. These updates are called beta and are generally tested out before the final updates are launched in the month of September.
With that said, even though there are plenty of reasons why iOS 16 is likely to be an amazing addition to your iPhone, iOS 16 Beta 5 has proven to have its fair share of complications. If you're looking to learn about how to install iOS 16 to 15 or about the merits and or demerits of iOS 16, keep reading ahead.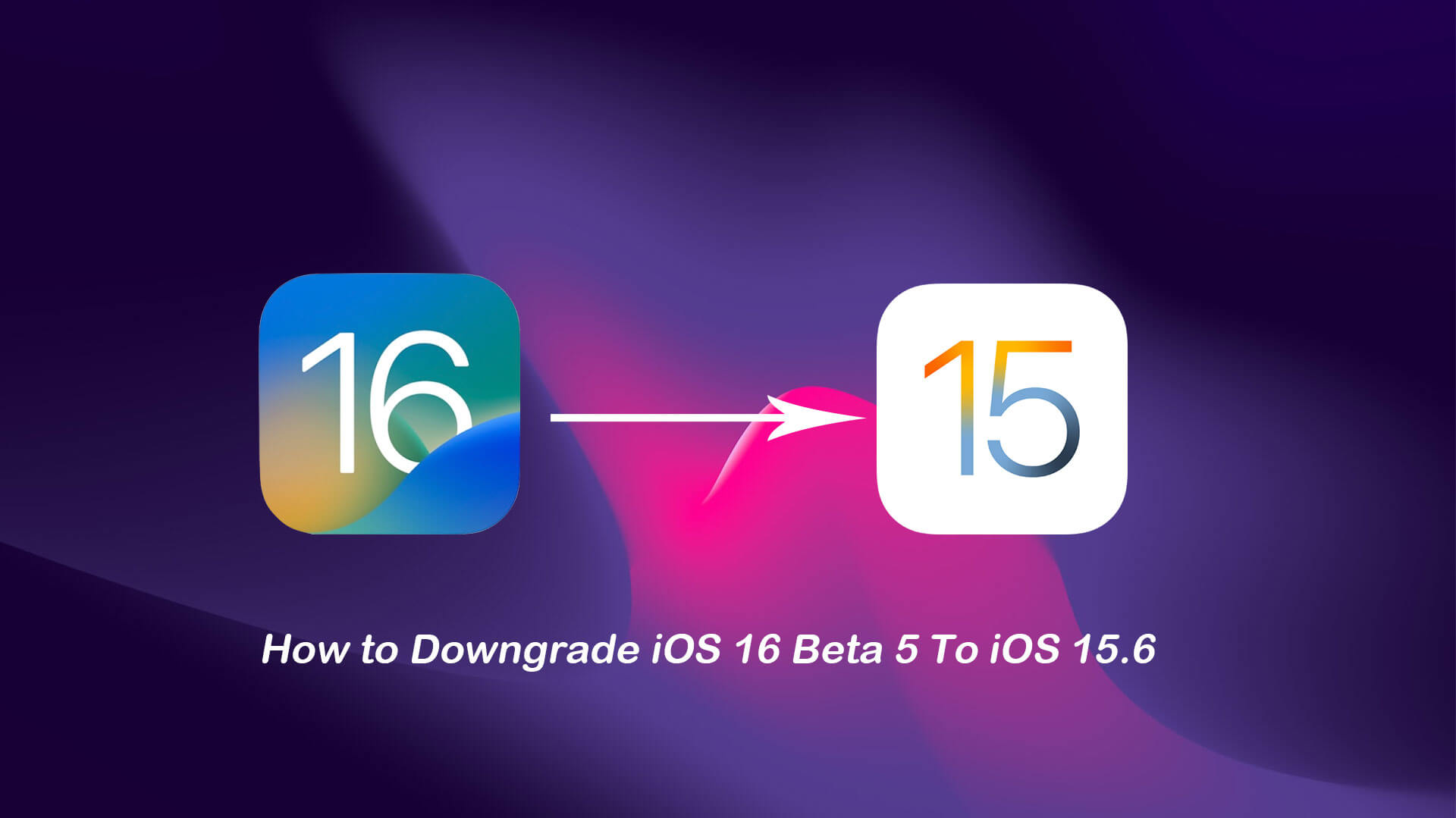 "
Part 1.

How to Downgrade iOS 16 Beta 5 to iOS 15 without Losing Data

Taking the issues of iOS 16 Beta 5 into account, there are ways to downgrade to iOS 15. But before that, be sure to back up your data first.

Heads Up: Back up your data to iCloud or Computer before trying to downgrade to iOS 15
Step 1: Install iTunes or Finder on Your Computer



First and foremost, it may be important to install iTunes or Finder on your laptop and or PC if you haven't already.

Step 2: Set your Phone on Recover Mode



After that's done, set your phone on recovery mode. To do so, here's what you need to do.




Ways to Set your Phone on Recover Mode

Firstly, you might need to hold and then quickly release the volume up button. After that, you need to hold and immediately release the volume down button. With that done, just keep on holding the power button until you see the recovery mode screen.

Step 3: Open iTunes/ Finder and Use a Lightning Cable to Connect Your Phone with Your PC



After your phone has been put into recovery mode, make use of a lightning cable and plug it onto your PC and connect it with your phone.

Step 4: When iTunes Detects Your Device, click "Restore." This Will Reset Your Phone and Download and Install the Current iOS 15.6 For Your Device.



After your device has been detected, click on "Restore" as instructed, and your phone will reset and download the current iOS 15.6 for your device. Know that iOS 16 is still in its testing phase, indicating that you might need to download it unofficially.

Step 5: After installing the Most Recent Version of iOS, You Can Then Restore Your Backup by Using iTunes and or iCloud.



After the installation of the most recent version of iOS has been completed, you will then be able to restore your backup through the usage of either iTunes or iCloud.



Part 2.

How to Downgrade iOS 16 Beta 5 to iOS 15.6 on iPhone without Computer?

If you're looking to install iOS 16 to 15 because downgrading seems better, here's how you can do so.

You'll firstly need to head on over to Settings and then move to General. After you've done so, select VPN & Device Management. You'll see a different screen from where you'll then choose "iOS 16 Beta Profile".

You can then eliminate your profile, but this won't exactly downgrade you to iOS 15. You will still need to wait until September at the very least to get rid of the iOS 16 Beta.

Nonetheless, there's one other solution that you may be able to implement if you're looking to downgrade from iOS 16 Beta to iOS 15.
Part 3.

One-Stop Solution to Downgrade iOS Beta- UnicTool Umendit

If you wish to install iOS 16 to 15, UnicTool Umendit is one platform that acts as a true lifesaver. The application, which can be downloaded on Windows, allows you to fix all sorts of notorious issues. These issues may range from being stuck on the Apple logo, facing the black and or white screen of death, or undergoing system failure.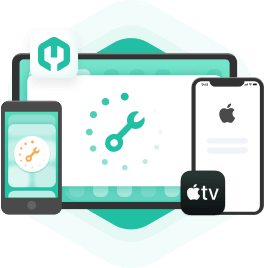 Fix Apple ID Not Working
Umendit comes up with two modes Standard Repair and Advanced Repair. You need to choose the suitable one that helps you fix the Apple ID errors.
Both these modes are safe and won't bring any threat to your device.
Using Umendit you can avoID data loss and start using the system in the same way.
Umendit won't require high storage space, and thus, you can use it free from any worries.
UnicTool Umendit is a one-stop solution to most issues that are prevalent in gadgets made by Apple.
What Features Set UnicTool Umendit Apart?
When it comes to UnicTool Umendit, the application helps you downgrade iOS 16 to 15 without losing data. The application has an extremely high success rate and promises to refund its consumer base if and when an issue is faced within 60 days of a transaction.
The application can also aid you if you ever happen to forget your password. Moreover, UnicTool Umendit has a handful of impressive reviews, indicating that it's truly a force to be reckoned with. With that said, it may be worth looking into if you're facing any issues with your Apple device or simply want to downgrade iOS 16 to iOS 15 without Computer.
Conclusion
All in all, now you know the upsides as well as the downsides to gaining access to iOS Beta 16. The article above might also aid you in knowing when and how to install iOS 16 to iOS 15, which might be important now that iOS 16 is proving to be somewhat problematic for a wide assortment of users.
Even so, the official launch of iOS 16 after its testing phase is over is likely to be much different and will resolve most of the issues that iOS 16 Beta users are currently facing. The official launch of iOS 16 in September (Yet to be confirmed) will also help in making the process of downgrading all the more convenient.