Have you ever faced your iPhone screen suddenly black when you are playing games or contacting your friends? These are some panicking moments when we are hardly able to think of anything.
You can keep reading this article if your iPhone screen is black and you have no idea about it. We have listed the possible reasons and quick fixes for iPhone black screen of death issue.
Part 1.

The Causes of iPhone Black Screen of Death

Having a black screen on iPhone X/11/12 is indeed a panicking moment. However, the first thing to do in such a situation is to find the related reason for the issue of the black screen of death on your iPhone.

Here are the possible reasons of iPhone black screen of death for your reference:
1

If your phone has some hardware issues or errors, it will cause the screen death resulting in a black screen.

2

If you accidentally damage the iPhone screen or drop it into the water, it can result in iPhone black screen.

3

A drained battery can sometimes leave you with a black-screen iPhone. Usually, when your phone's battery is not optimized, it can result in a black screen problem.

4

In many cases, a crashed app can also leave you with a black-screen iPhone. Make sure that no glitchy app on your iPhone is causing the problem.

4

You might not have noticed, but a software problem with your iPhone can also be a culprit behind the black screen. Unstable firmware interrupted updates or failures can leave you helpless with an iPhone black screen but still on.
Part 2.

Top 6 Tips To Fix iPhone Black Screen of Death
Way 1. Force Restart iPhone
Sometimes all an issue needs is a simple restart to get fixed; it can be the case with your iPhone. If the black screen problem is not going away, you can consider force restarting your iPhone.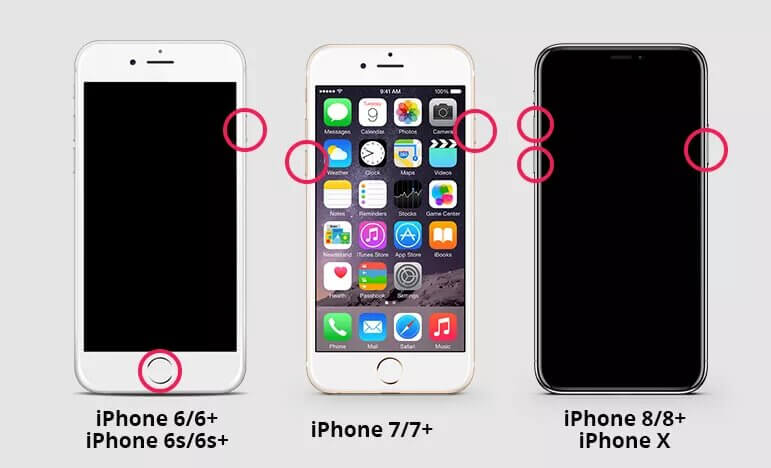 For forced restart on your iPhone, press the volume up button. Now press the volume down and then the power button. Hold both buttons. It will take a few seconds to see the Apple logo appearing on the screen. This method works with the newer models of iPhone like the iPhone X/11/12, 8 Plus, and 8.
For iPhone 7 or 7 Plus, Press and hold the volume down & power button until you see the Apple logo.
Way 2. Charging the iPhone For A While
As we mentioned, a drained battery could also be a reason for the black screen on the iPhone. Sometimes when you haven't used your phone for the longest time, it will require you to charge your phone for longer.
You might haven't noticed, and your phone was just powered off. If that's the case, put it on the charge and press the home button. If you see the Apple logo, there is no problem. However, other than this, your uncomfortable experience might end up at an Apple Store.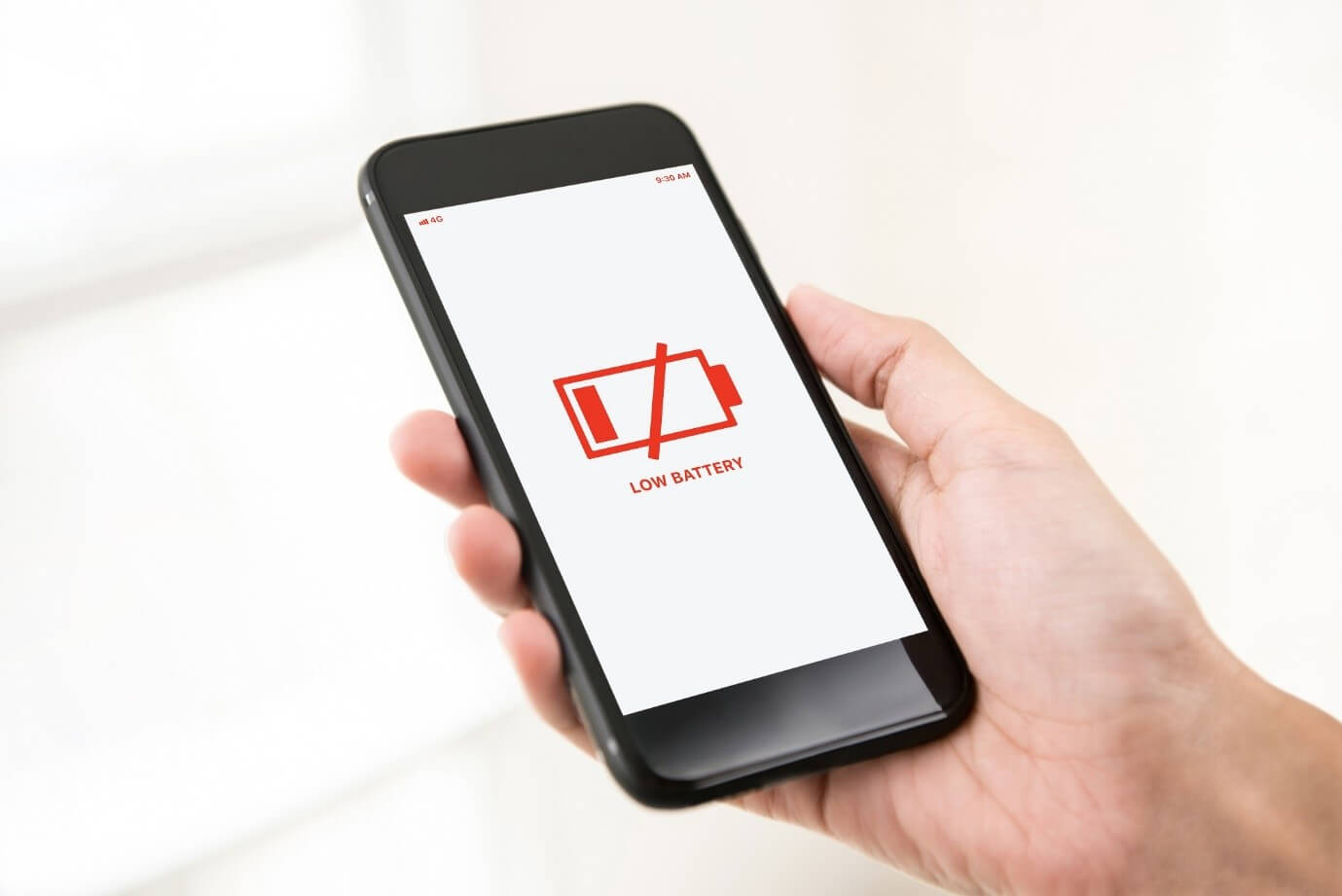 Way 3. Fix iPhone Black Screen Without Data Loss
If you want a method to fix the black screen of your iPhone without losing any data, UnicTool Umendit is the go-to solution. You can easily enter the DFU mode of your iPhone and fix several unsolved issues like boot loop, frozen screen, failed updatefailed update, iPhone not working, and a lot more.
Here are some outstanding features of Umendit:
Resolve your iOS device issues without any loss of data
One-click entry to exit recovery mode
One solution for several system problems and errors
Reset your iOS devices without a password
60-Day refund policy with exceptional after-sales service
How To Fix iPhone Black Screen With Umendit?
Here is the step-by-step guide on how to fix the black screen on iPhone without any data loss:
Step 1: Install the Unictool Umendit on your Windows or macOS and launch the app.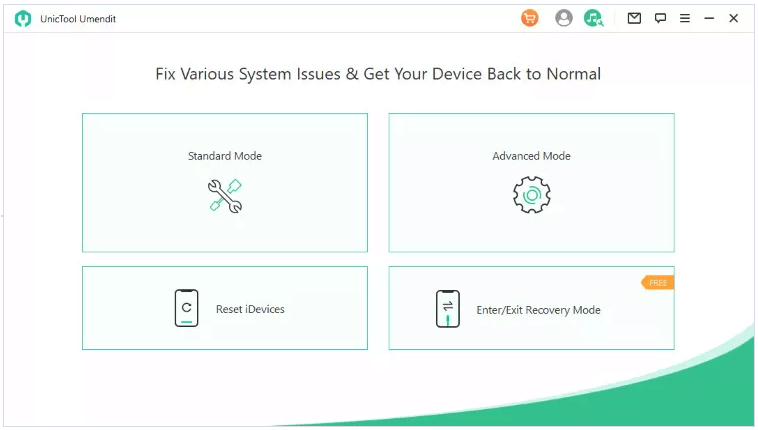 Step 2: Connect your iPhone to your PC via a lightning cable.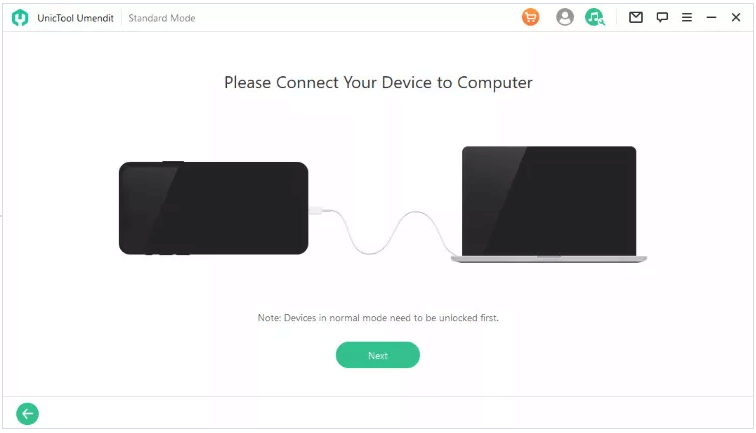 Step 3: Enter the DFU mode of your iPhone by following on-screen instructions.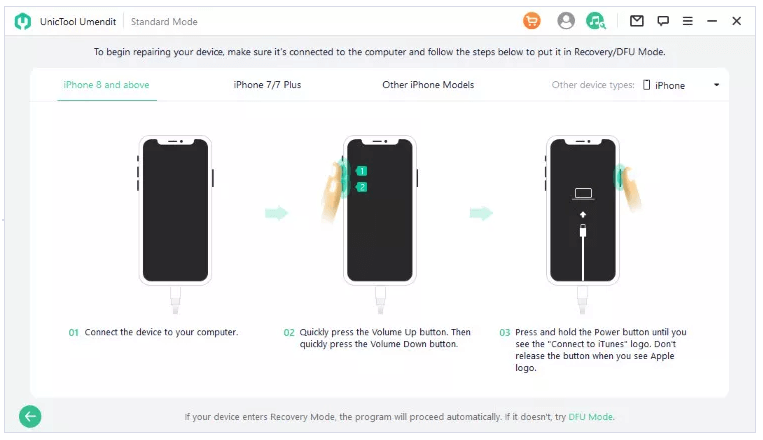 Step 4: Umendit will find the appropriate firmware to fix the black screen iPhone. Confirm the download.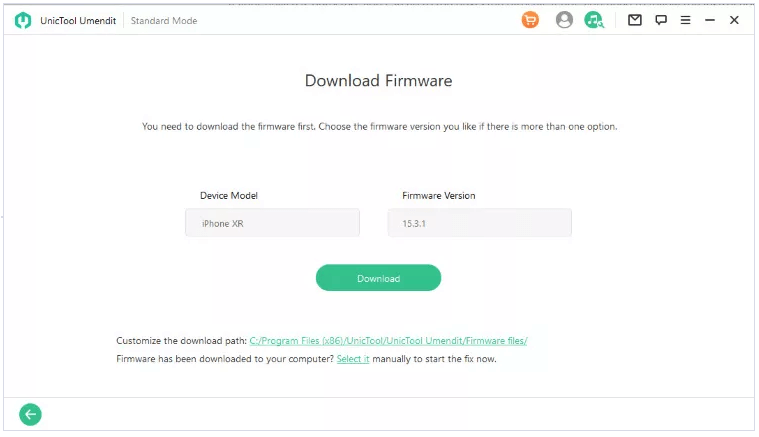 Step 5: Once downloaded, hit Start to initiate repair. After a while, the repair process will be complete, and your iPhone will start working normally.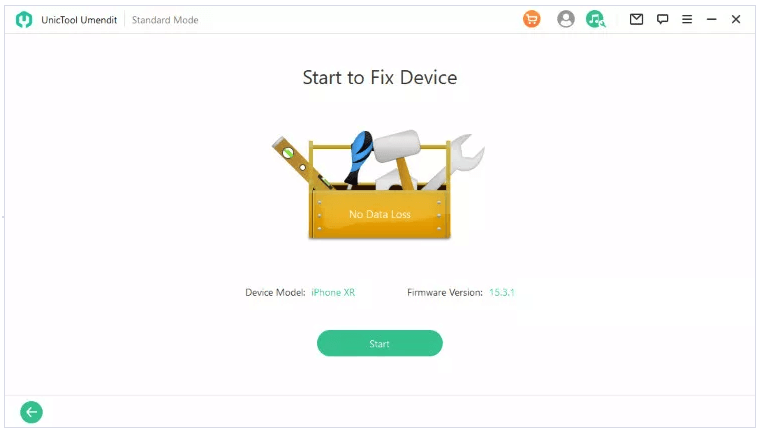 Way 4. Upgrade iPhone To Latest iOS Version
We already mentioned that an interrupted or failed iOS update can do weird things to your iPhone. Frozen screen, restarting loop, and black screen iPhone are just a few of them. Therefore, if you recently put your phone on an update and now it's acting like this, you should think about updating the iOS.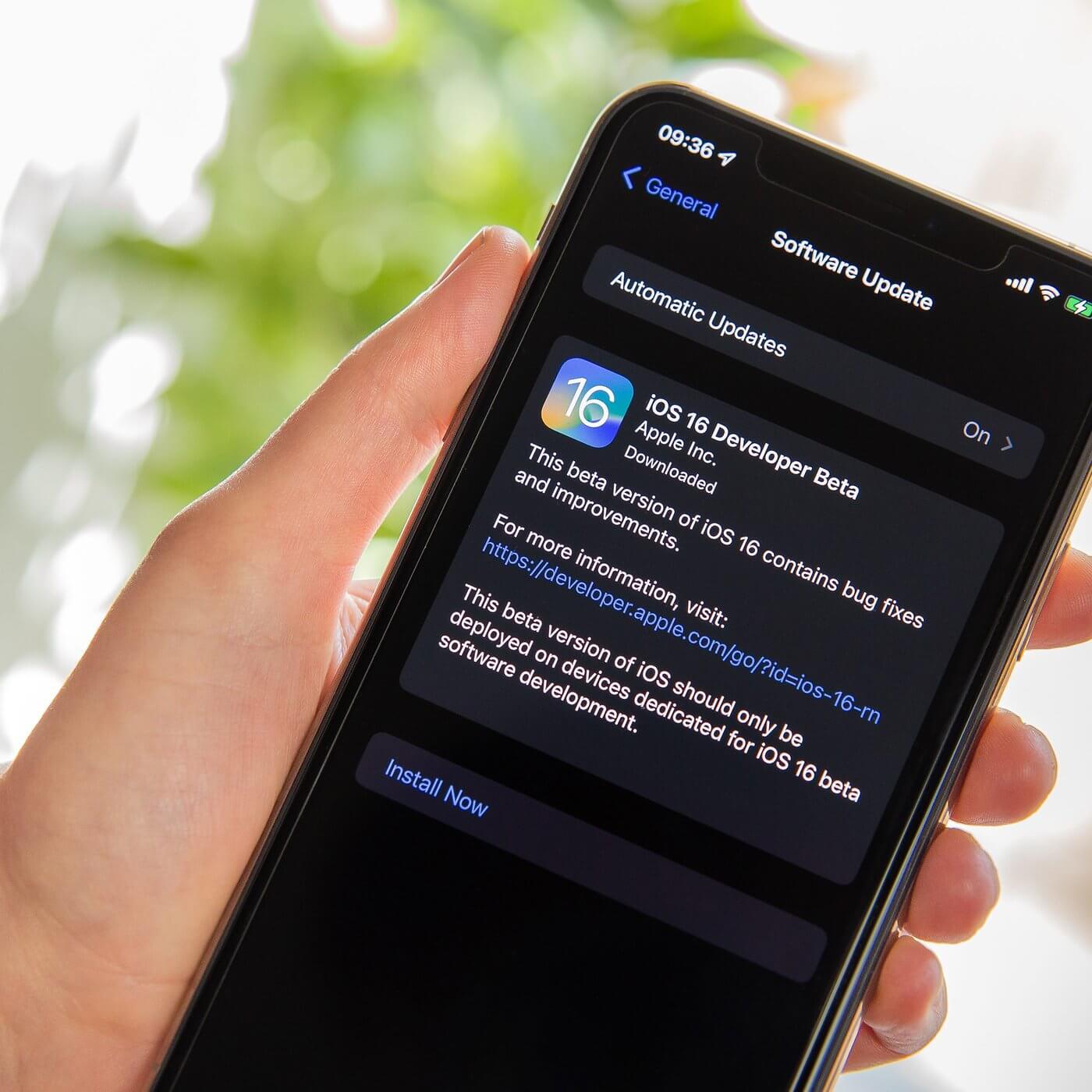 There is a thick chance that your iOS update was interrupted or failed altogether. You should install the stable firmware or uninstall the recent updates to check if your iPhone is working fine after it or not.
Way 5. Restore iPhone With iTunes
You can also opt to restore your iPhone via iTunes to prevent iPhone black screen of death. iTunes will help you resolve any software issues as well as restore your iPhone to its original settings.
You can install the latest version of iTunes on your PC, physically connect your iPhone to your PC, and enter recovery mode. To enter recovery mode, press and hold the home and sleep/wake buttons until iTunes detects the iPhone. Now go to Summary and tap on Restore iPhone.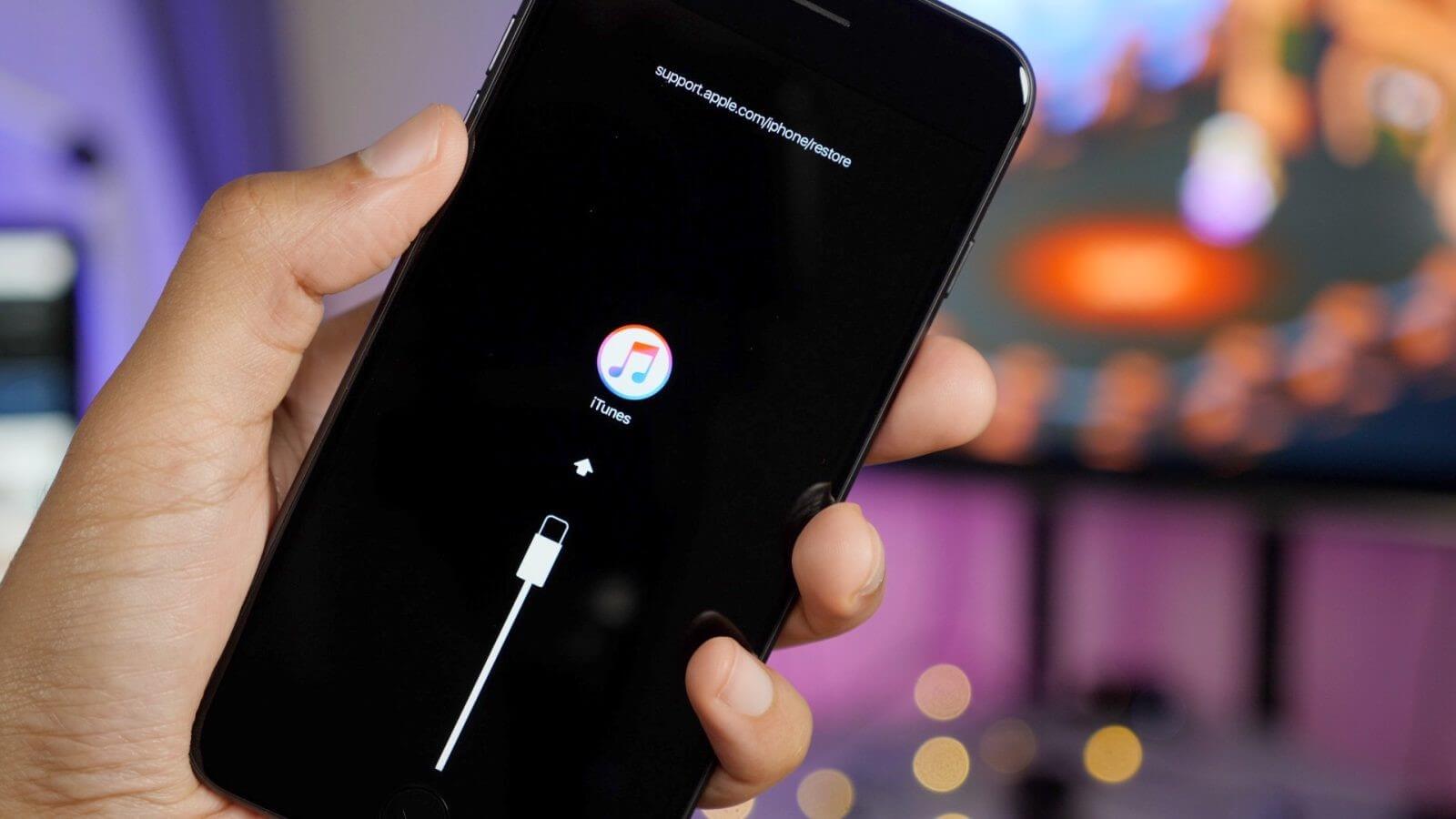 Way 6. Enter DFU Mode
Last but not least, entering the DFU mode can also help you get rid of black screen of death on iPhone. DFU stands for Device Firmware Update mode. Once you enter the DFU mode, you can check where the problem is lying.
To enter the DFU mode on the newer models of iPhone after iPhone 8, follow the instructions:
Press and release Volume Up, repeat the process with Volume Down. Long-Press Side button > Wait For Black Screen > long-press Volume Down. Keep holding the volume down button but release the side button after 5 seconds. Now follow the on-screen prompts.
For older models, you will need to connect your phone to the computer to enter the DFU mode.
FAQs About iPhone Black Screen of Death
1. What if none of the above has fixed it?
If none of the six tips is working to fix the black screen on your iPhone, you might need to visit the nearest Apple store to get the iPhone screen repair service.
2. How to prevent the iPhone's black screen of death?
You can prevent the iPhone's black screen of death by keeping your phone charged during iOS updates, not installing glitchy apps, and always making sure that your phone has stable firmware.
Conclusion
We have shared different fixes and tips you can leverage if your iPhone screen turns black without any known reason. However, UnicTool Umendit is the best tool to enter the DFU mode and eliminate the problem from its root. You can install the tool on your device and quickly fix any issue related to the software or firmware of your iPhone.