As a critical part of our lives, iPhones are designed to be durable and withstand extended use. However you might occasionally find the issue like the bottom of iPhone screen not working. Well, when your iPhone screen is not working, it means that the physical components of your iPhone's display responsible for processing touch stop working correctly, or the software isn't able to communicate with the hardware.
Fortunately, in most cases, it's pretty easy to fix an iPhone screen not working. In this article, we look at 11 solutions on how to fix bottom half of iPhone screen not working, including some of the common causes of unresponsiveness.

Secure Download

Secure Download
Part 1.

Why is The Bottom of iPhone Screen Not Working

The issue of bottom of iPhone screen not working is mainly the result of hardware issues or temporary software glitches. Generally, iPhone screens become unresponsive if the surface is wet or dirty, but there are many additional issues that can make the bottom half of your iPhone not to work.
Temporary software issues

iPhone is hanging

iPhone is too cold or hot

Issues with a specific app

Poor screen protector

Faulty power outlet
Part 2.

Top 7 Ways To Fix Bottom Half of iPhone Screen Not Working

Depending on the underlying issue, fixing the bottom half of iPhone screen not working will not cost you anything, especially for software-related issues.

Hardware problems are a bit technical, and you might have to visit the Apple service center to get your phone looked at. Here are some proven ways to fix the bottom half of your iPhone's screen.

Note

Back-Up Your iPhone Before Fixing

Before you start fixing your iPhone, it's essential to back up all your data and settings because there is always the risk of losing everything. You can officially back up your data through iTunes or iCloud.

You should also consider charging your iPhone because the problem might take a while to get fixed, and you don't want the phone to discharge completely.
Way 1. Force Restart iPhone
If you install a new iOS update or have some intensive background processes running, it could be the reason for bottom of iPhone screen not working. Fortunately, these are issues that can be fixed by force restarting your iPhone. Try rebooting the device and checking whether the problem is solved.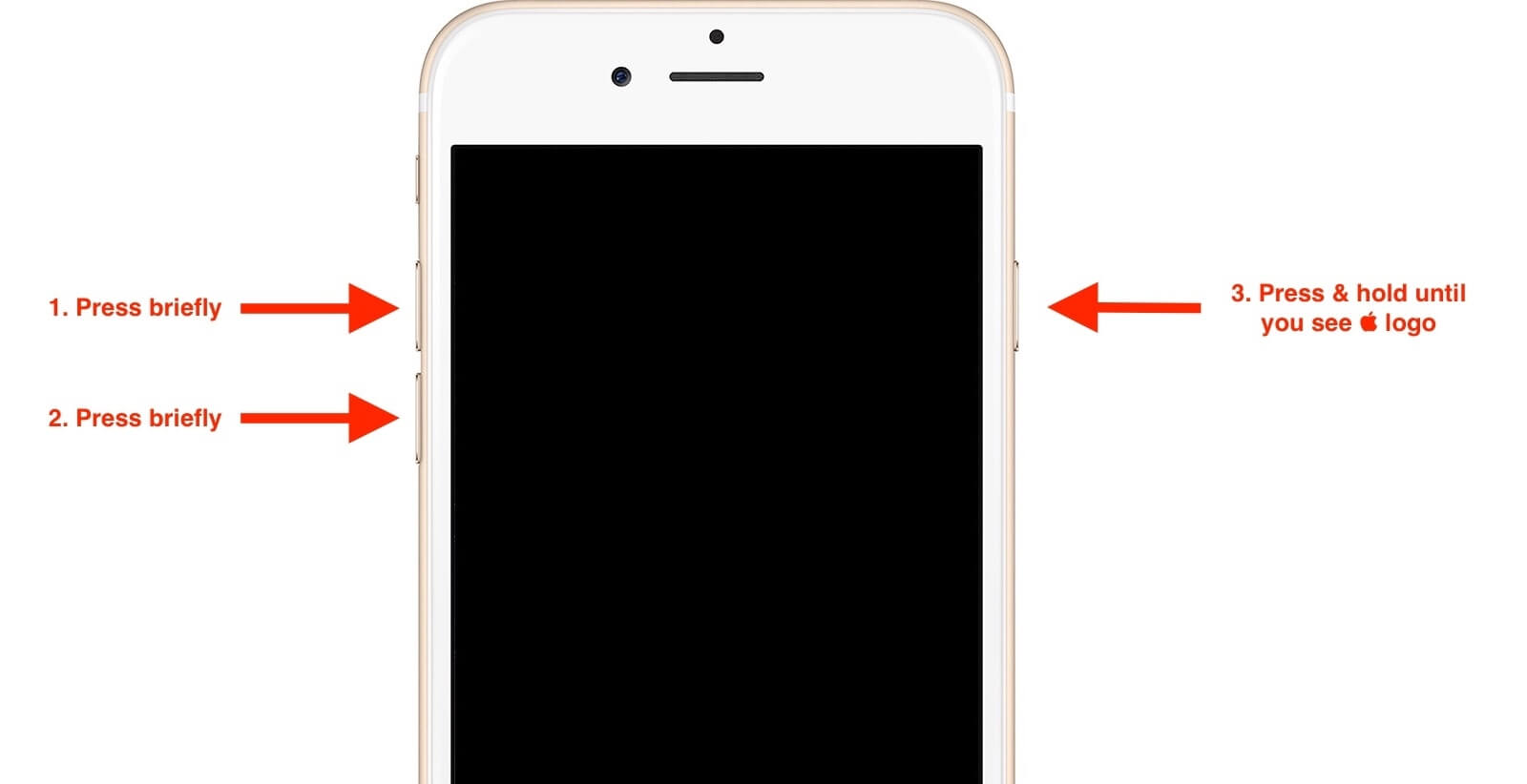 Way 2. Free Storage on iPhone
Though storage doesn't affect the phone's performance, sufficient storage is required to cache data properly. Without cache, the iPhone might reduce the speed of software features to perform high-priority tasks. Delete unnecessary apps, media, and documents to ensure you have sufficient storage space.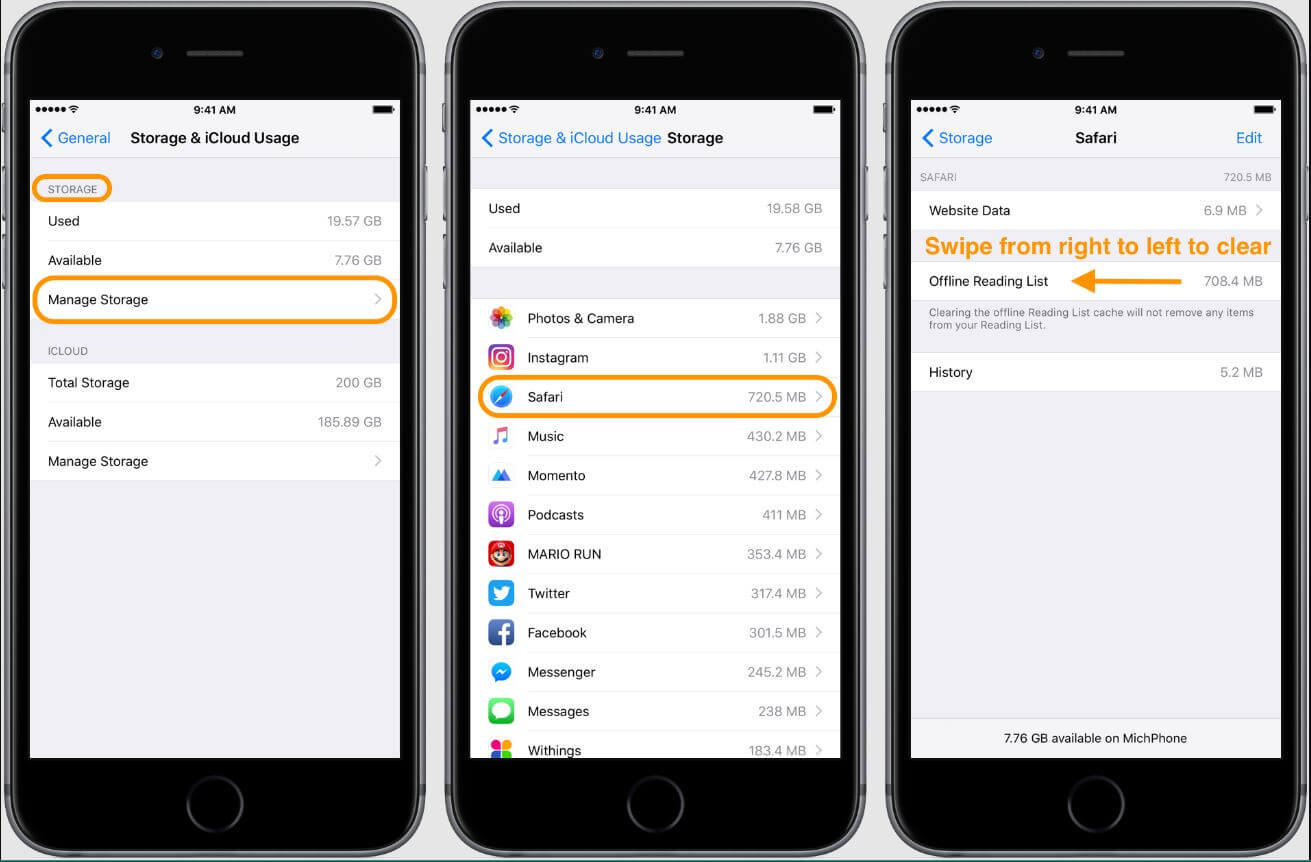 Way 3. Adjust 3D touch
Your iPhone's bottom half screen might become unresponsive due to the 3D Touch feature. The feature regulates the pressure you need to click on a display. Adjust the 3D Touch settings and check if the issue has been resolved.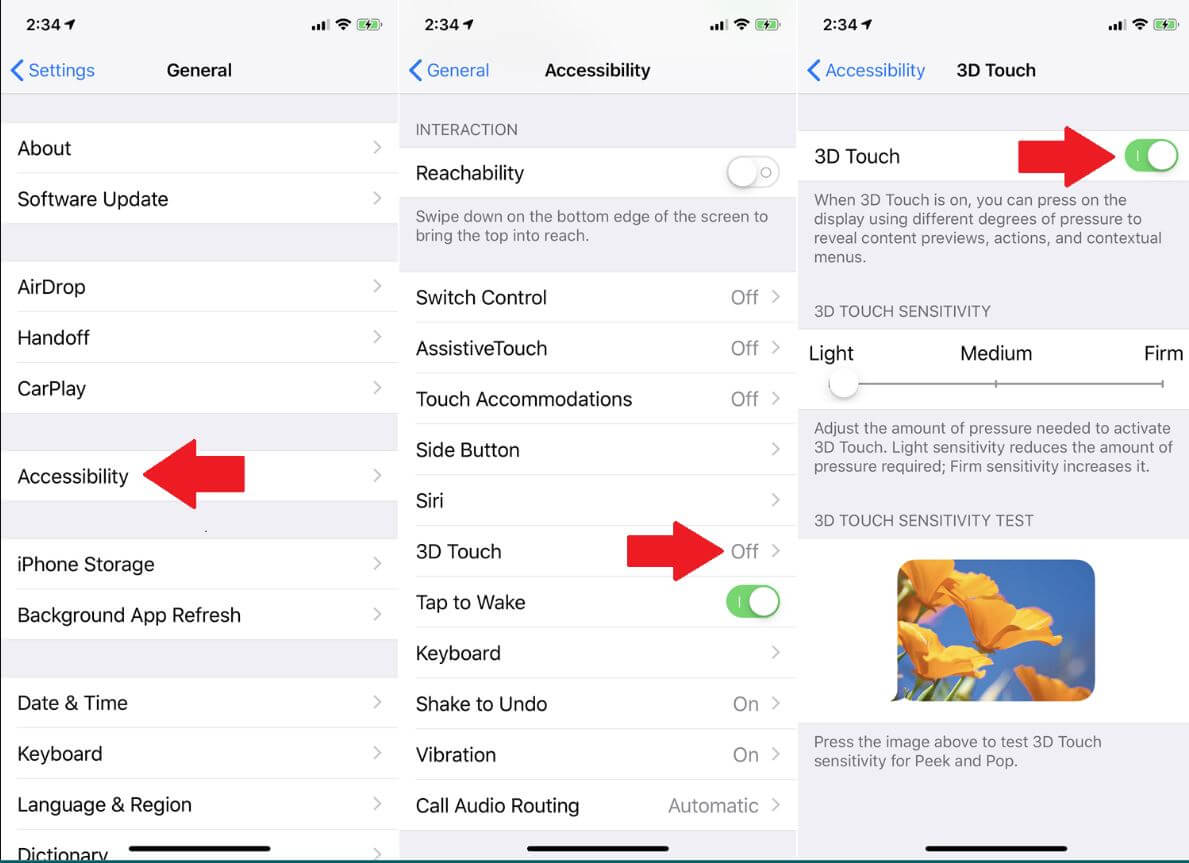 Way 4. Check Orientation Lock
Sometimes, your iPhone might get stuck in the landscape orientation and won't revert to portrait or vice-versa. While this can be helpful when you can't use the bottom half of your iPhone screen, it's not a permanent solution. Navigate to the control center and tap on the portrait orientation lock icon to select your desired orientation.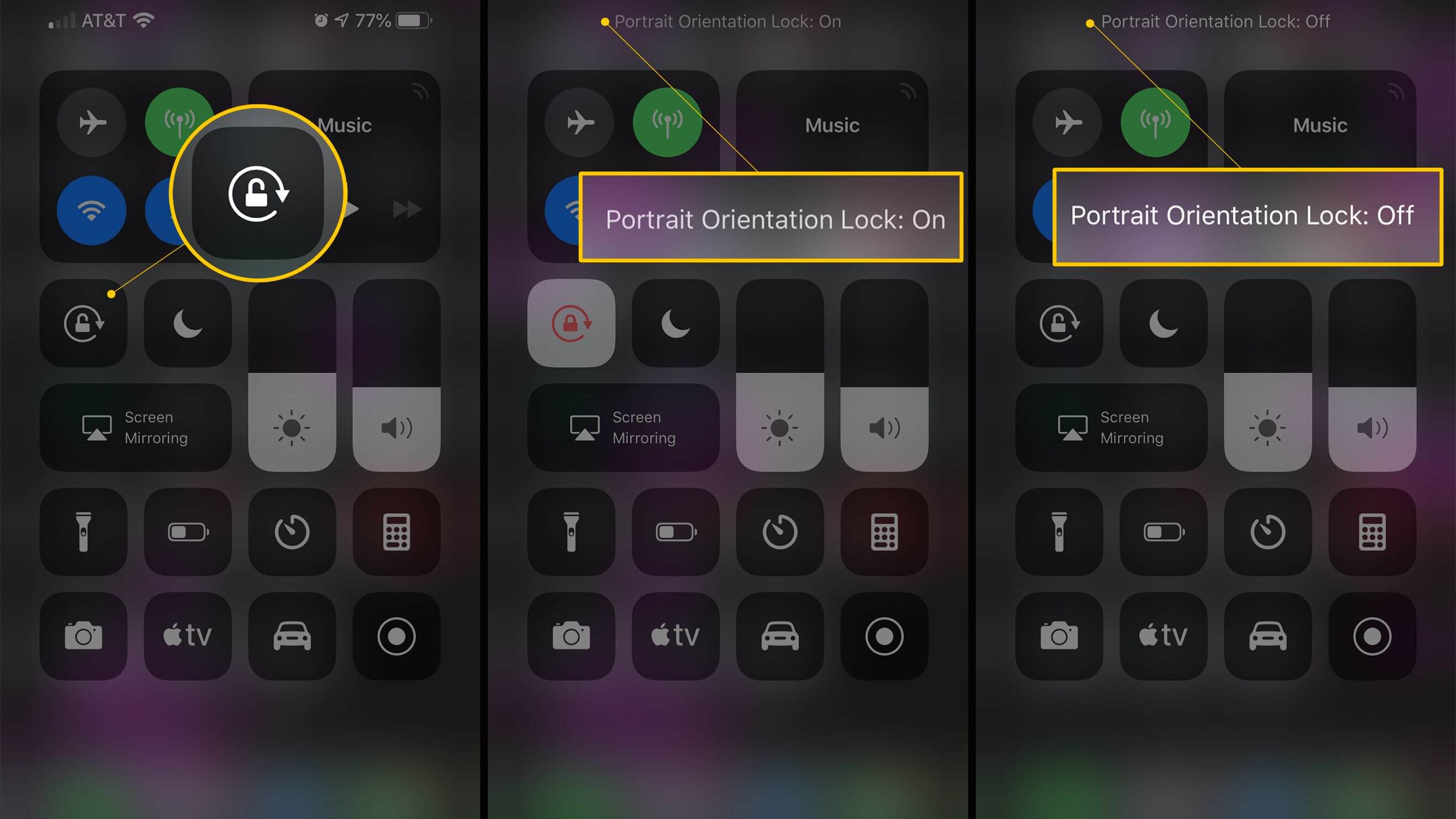 Way 5. Upgrade iPhone to Latest OS Version
Apple tends to resolve issues affecting their iOS and release updates that address specific problems on their phones. Upgrading your iPhone to the latest OS version might solve the issue of the iPhone screen not working, but in the case of iOS 16, the update could be the reason behind the problem. You should also update all apps since old versions could make your screen unresponsive.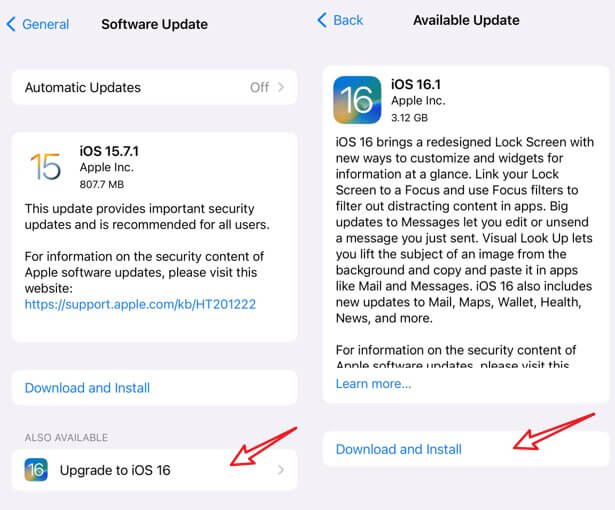 Way 6. Factory Reset Your iPhone
Alternatively, you can factory reset your iPhone to solve the issue. However, it's important to note that after resetting your iPhone, all the settings and data will be deleted, returning the device to its factory settings.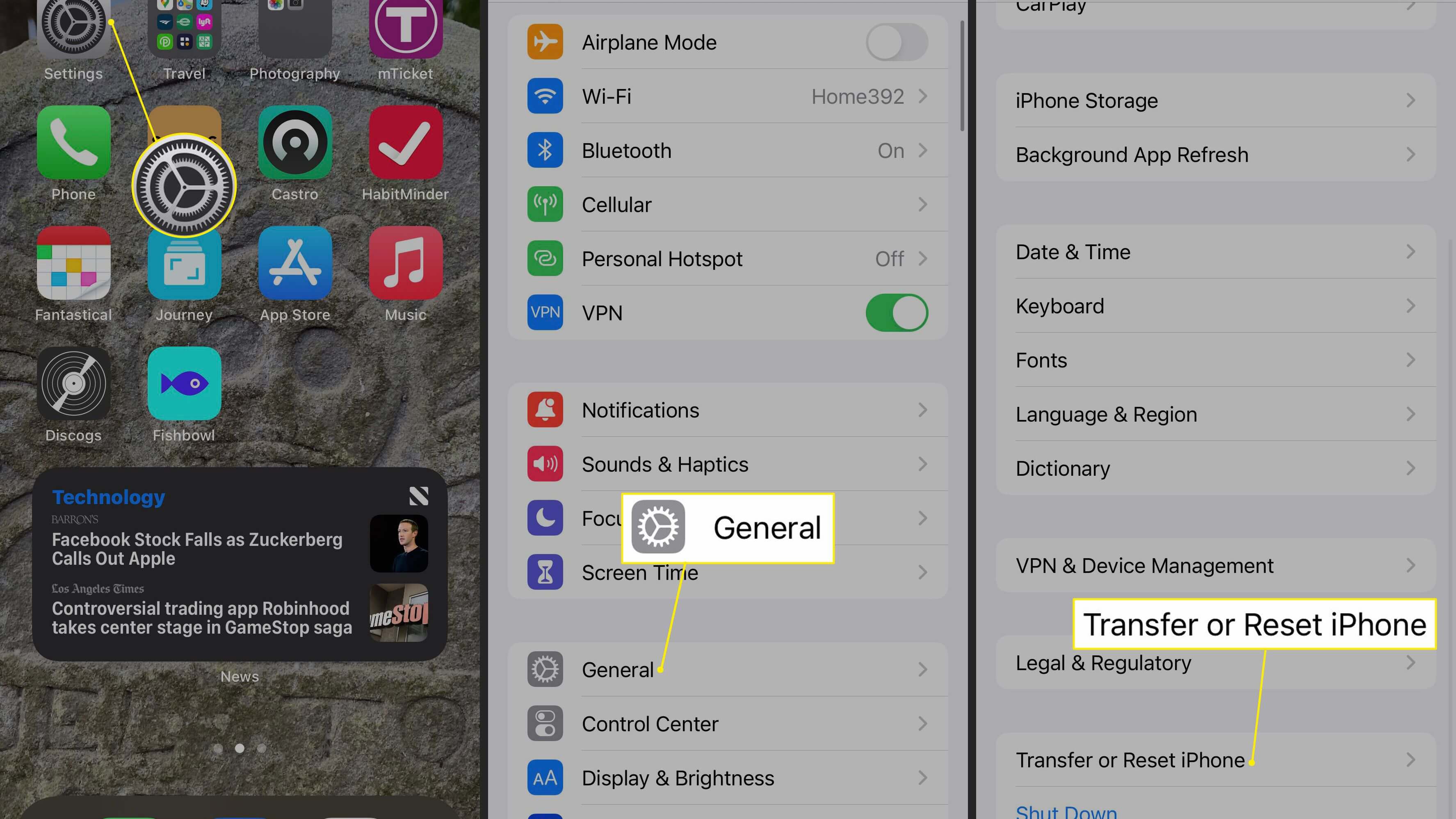 Way 7. Restore iPhone via iTunes
Some people have found their screens working again after restoring their iPhones via iTunes. If you factory reset your iPhone and the issue persists, you can reset the phone through iTunes. Remember to back up your data since everything will be deleted. If all these options don't work, you can DFU restore your iPhone, which will restore your iPhone and upgrade it to the latest iOS firmware.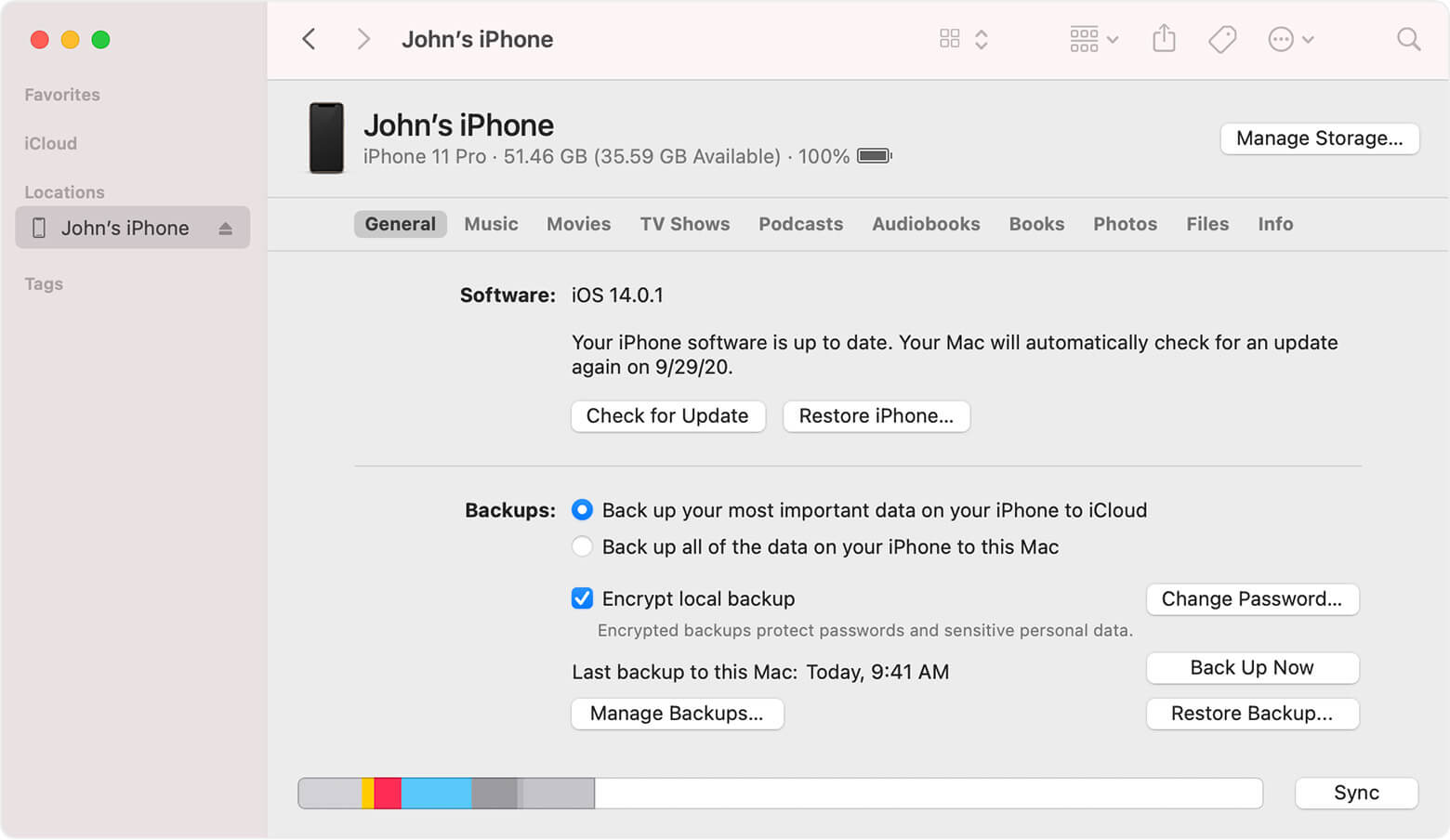 Part 3.

Fix Bottom of iPhone Screen Not Working Without Data Loss

When trying to fix bottom of iPhone screen not working, there is the risk of losing all your data and settings in the process. The best method of resolving the issue is using a system recovery tool. With UnicTool Umendit, you can fix any issue on your iPhone without the fear of losing all your data .

The all-in-one software helps solve issues such as boot loop, update failure, white and black screen of death, frozen device, restore failure, and getting stuck on the Apple logo, among other issues.
If your iPhone becomes unresponsive after upgrading your iOS version, you can use the tool to downgrade safely without jailbreaking the device. You can fix your device regardless of the issue by following these easy steps.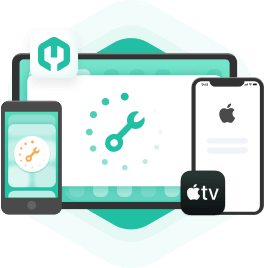 Fix iOS System Issue
Just one click to enter or leave recovery mode.
Erase and reinstall all the data without iCloud password
Fix 150+ iOS issues without data loss
Downgrade iOS without jailbreak
Supports the latest iOS version, iOS 16.
Steps to Use UnicTool Umendit
Step 1: Install Umendit On Your PC (Windows or Mac)

Download, install and launch UnicTool Umendit on your computer. There are four options, "standard mode," which will fix your iPhone without data loss, "advanced mode", which erases data from your iPhone, as well as "Reset iDevices", and "enter/exit recovery mode."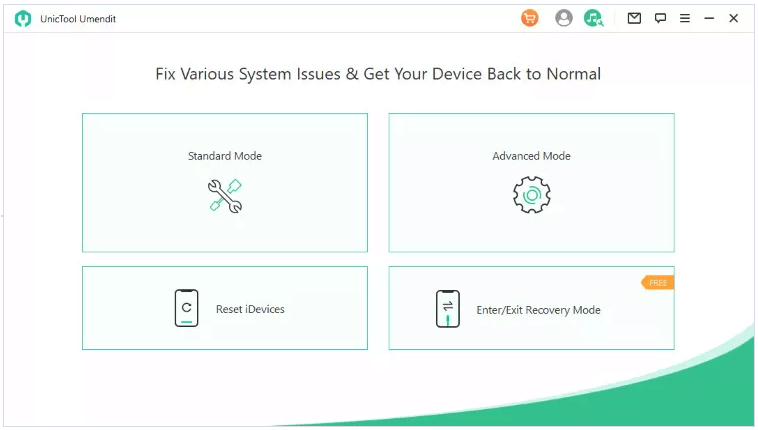 Step 2: Connect Phone With Laptop

Click on the option you want, connect your iPhone to the PC and click "Next". You can move to the next step if your device is detected automatically.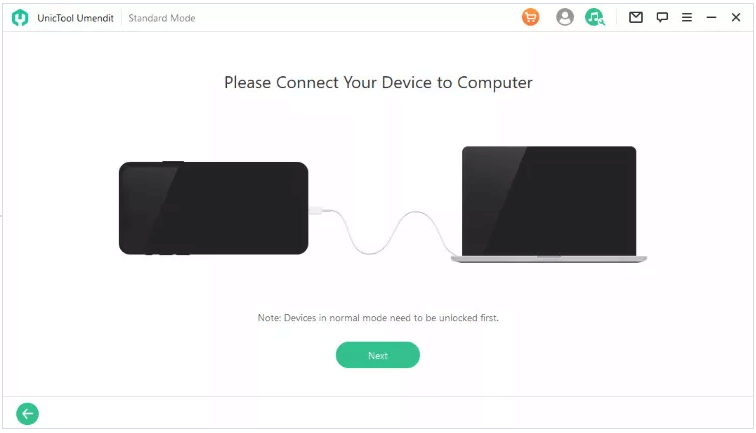 Step 3: Enter In The Recovery Mode

If not, you'll have to follow the instruction on the screen and place the iPhone into DFU/Recovery mode.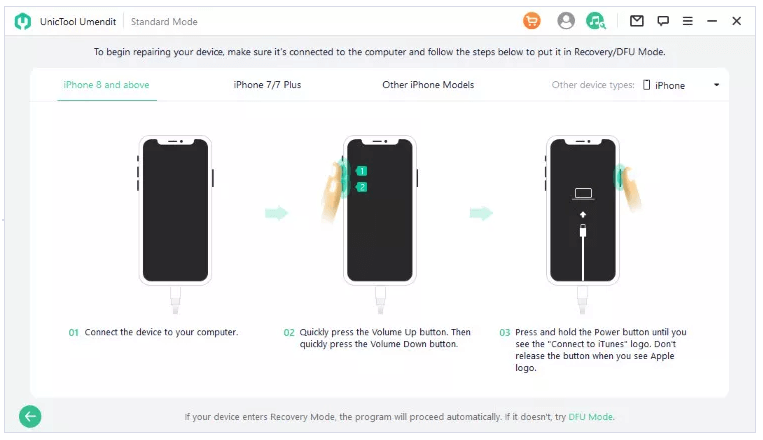 Step 4: Download Firmware

After the software detects your iPhone, it will automatically provide you with all the necessary and suitable firmware for the iPhone. Select the right one and click "Next".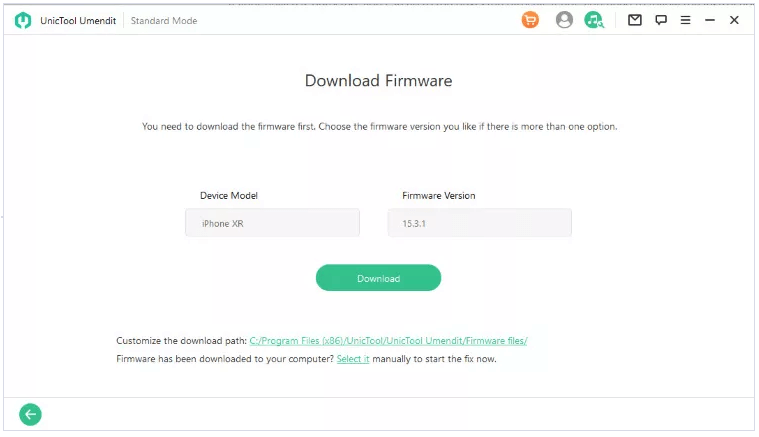 Step 5: Repair The Problem

Once you have downloaded the firmware, you'll see the "Start" button on the screen. Click the button and wait for a few minutes. When you see the successful message, wait for the device to reboot and enjoy it as usual.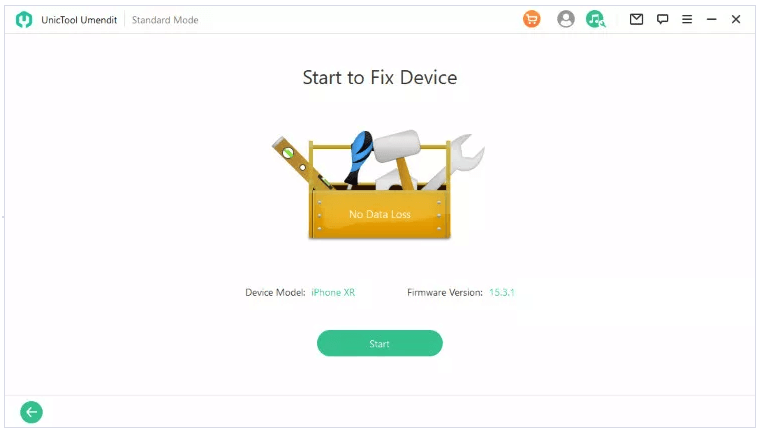 Conclusion
We have seen various solutions to fix bottom of iphone screen doesn't work. You can try all those solutions. If those solutions do not work or you want to get rid of the problem quickly, you can try UnicTool Umendit, which is specifically created to solve iOS and iPadOS issues. You only need to follow a few simple steps to solve the problem, and the best part is that your data remains intact.

Secure Download

Secure Download