If you are on call on your iPhone and instead of hearing the other person's voice, you are hearing your own voice, it's called an echo. An echo is very annoying, especially when you are on a call.
This problem can occur due to many reasons, which we will discuss in the article. Moreover, we will also discuss some of the fixes that you can try to solve the iPhone echoing issues.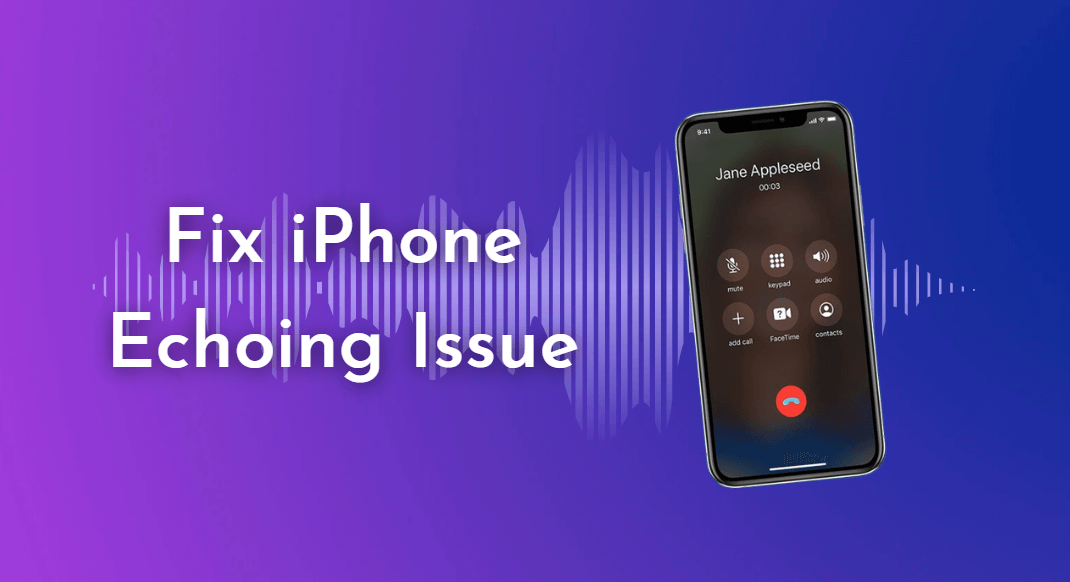 Secure Download

Secure Download
Part 1.

What Causes Echoing On Phone Calls

Many reasons can make your iPhone cause echo on Facetime or during a call. Here are some of the most common reasons that can cause echoing on an iPhone.
1

If you have just bought an iPhone and you are experiencing an echo during a call, then it is a manufacturing defect. Although Apple is known for its quality, they are humans as well, and mistakes can be made.

2

While using a headset, you may experience echo. This is because a headset may interfere with the functioning of the iPhone and cause echo.

3

Many people don't know that a water spill can also cause an echo in your iPhone. If your iPhone has suffered a water drop, then an echo is mostly likely to occur. Water can get inside the iPhone and cause circuitry issues, thus causing an echo.

4

System errors are also a potential cause for echoing in the iPhone. You may have downloaded software that is malfunctioning and causing echo issues during the phone call.
Part 2.

How to Solve iPhone Echo Issues Due to System Errors
Way 1. Check Carrier Settings Update
To fix issues and bugs in iOS, Apple provides its users with software updates that fixes system issues as well as improves cellular connectivity. You can check the carrier settings update in the settings update your carrier settings.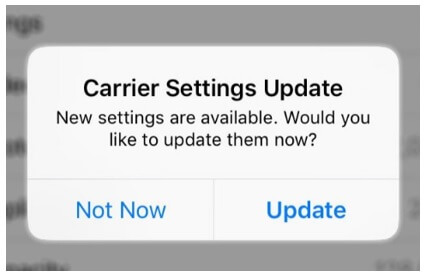 Step 1: Go to Settings > General > About.
Step 2: If an update Is available, click on "Update".
Step 3: When an update is finished, check your iPhone by making a call to see if the echo is still there or not.
Way 2. Updating the iPhone to the Latest iOS Version
If you didn't update your iPhone to the latest iOS version, then it might be an issue, and updating may solve echoing. You must keep your iOS up to date because Apple releases software updates to fix issues and bugs.
Step 1: You can go to Settings > General > Software Update. It will check if the device has the latest iOS or not. If not, then you will see an option of "Download and Install".
Step 2: Click on Download and Install. It will start downloading the latest iOS compatible on your device.
Step 3: After the update, check if the echoing is gone or still there.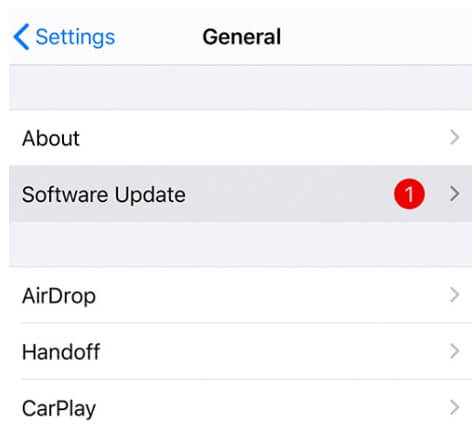 Way 3. Fix Echo on iPhone Without Data Loss (iOS 16 Supported)
If you want to fix your iPhone echoing bugs without data loss, then you can use UnicTool Umendit. It is a third-party iOS fixing tool that is compatible with Windows and macOS both. It is very powerful as it can reset the device without a password and fixes iOS system issues without data loss, such as iPhone weak signal issue,iPhone boot loop, black screen of death., and so on.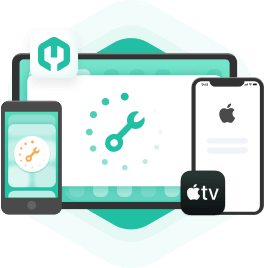 Fix iPhone Echoing Bugs
Just one click to enter or leave recovery mode.
Erase and reinstall all the data without iCloud password
Fix 150+ iOS issues without data loss
Downgrade iOS without jailbreak
Supports the latest iOS version, iOS 16.
How to repair an iPhone through UnicTool Umendit?
Step 1: Download UnicTool Umendit and install it on your computer. After installation, open the tool. It will show you various options to fix your iOS issue. Click on "Standard Mode". Connect your iPhone to the computer with a USB and wait till it's detected.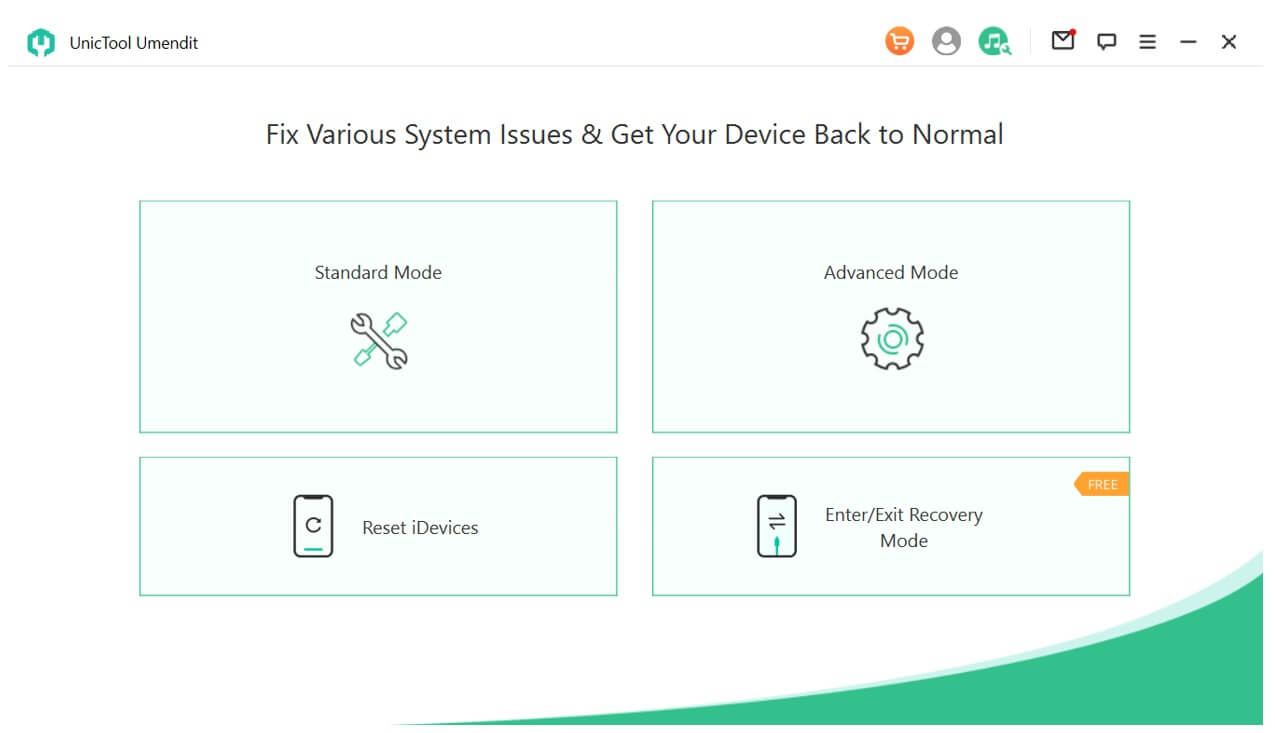 Step 2: The tool will detect your iPhone and select the firmware. However, if you want, you select the firmware by yourself. After selecting, click on "Download".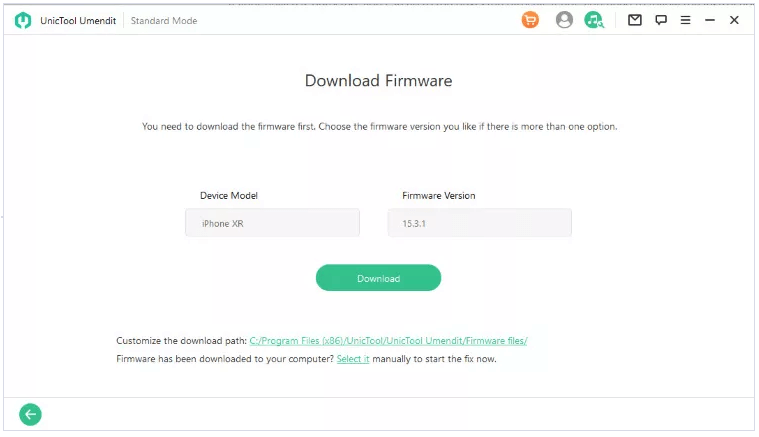 Step 3: When the firmware is downloaded, you will see an option of "Start". When you click on it, it will start fixing your device. After the tool has finished fixing on your device, you will see a successful notification. Your iPhone will reboot, and you can check if the issue persists or not.
However, if the issue still exists, you can try the "Advanced Mode" of UnicTool Umendit. It is much more powerful and can fix those issues that "Standard Mode" cannot.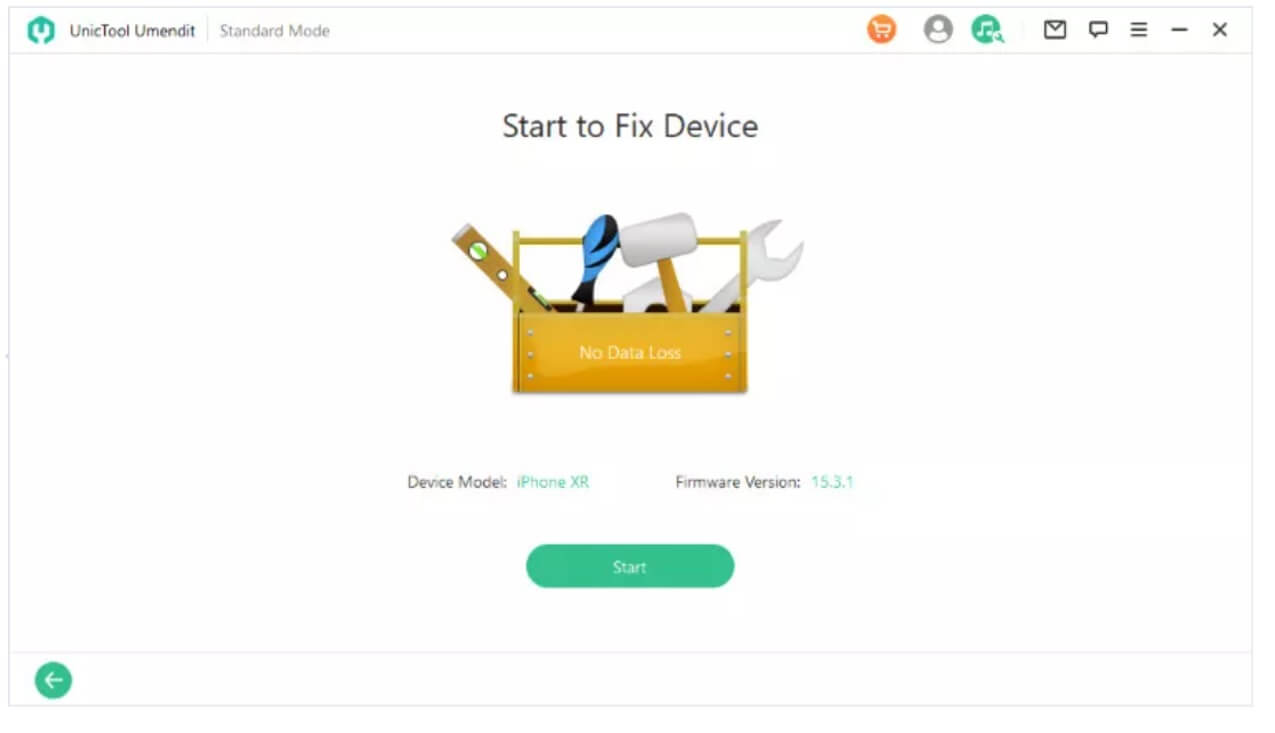 Part 3.

How to Stop Echo On Phone Calls
Way 1. Switch the Speaker On and Off
If you don't experience echo while listening to music or watching the video, then while you are on call, you can try this. While on call, open the interface of the call and press the option of "Speaker". Turning it on and off may fix your issue of echoing.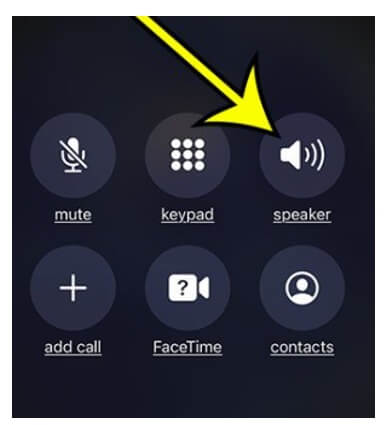 Way 2. Move Around When iPhone Echoing on Calls
When you have a poor network connection, then echo can occur in calls. If you are in a confined space and you are facing echoing issues, then try to move around to an open space where the iPhone could get good signals.
If the problem is resolved, then it was a signal issue; otherwise, you can try other solutions.
Way 3. Clean the Receiver and Speakers
Dust is a common issue that can cause echoing issues. It can accumulate on the speaker and receiver of the iPhone and cause echo.
Use a soft cloth or brush and clean your iPhone after removing any screen protectors. However, if you are afraid that you might damage something, go to the expert.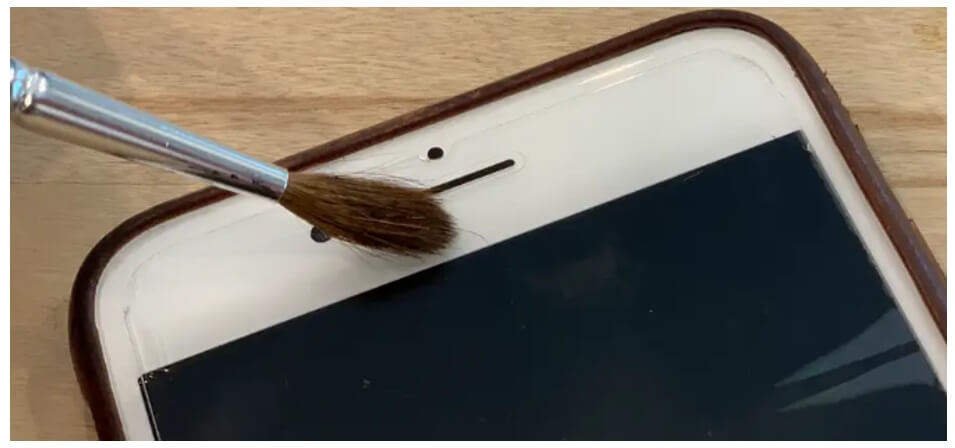 Way 4. Switch to Headset or Speaker
Sometimes, the issue is with the iPhone audio output. Try switching the audio output, and it may help you to correct the issue of echoing.
You can go to "Settings > Accessibility > Touch". Here, tap on "Call Audio Routing Option". Pick a headset or speaker and make the switch.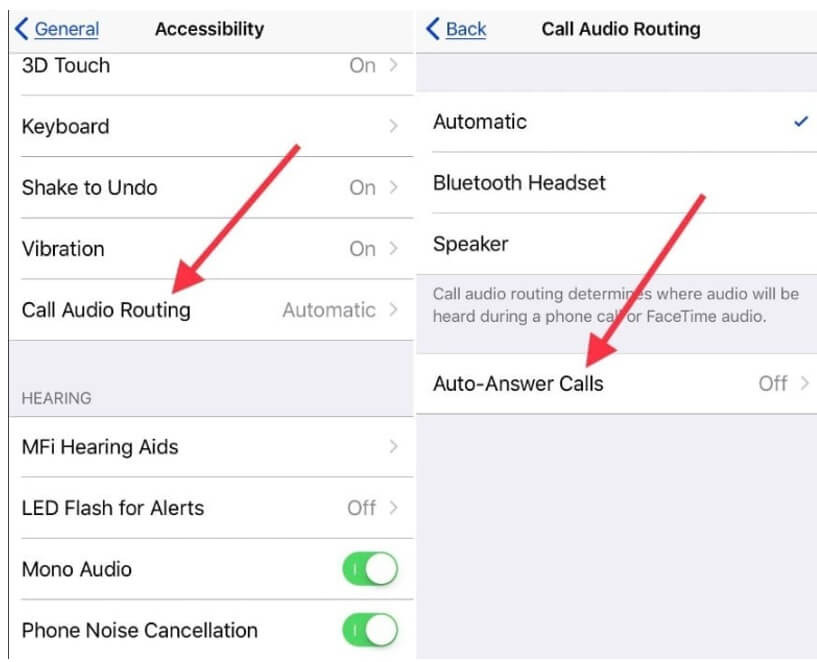 Way 5. Restart Your iPhone
Whenever you face any issue on your iPhone, you can try to restart your phone. You can perform a force restart, and it may solve all your problems.
On iPhones with Face ID, you can try to press and release the Volume Up button, press and release the Volume Down button, and hold the power button till you see the Apple logo. Check if the problem is resolved or not.
FAQ About iPhone Echo Problem 1) How to stop my iPhone 11 from echoing?
You can try all the solutions mentioned in the article. But if you still face the same issue, then you can choose an advanced solution, which is UnicTool Umendit. It can fix all iOS issues in no time. This tool doesn't require any type of expertise. You can download the trial version and fix your iOS issue. Hopefully, it will stop your iPhone 11 from echoing.
2) How Can I Stop iPhone from Echoing on FaceTime?
If you are experiencing echoing on FaceTime, then probably you both are talking on speakerphone. Try to turn off the speakerphone and ask the other person to mute it while you are talking. It is a quick fix that can solve the echo issue on FaceTime.
Conclusion
iPhones are famous for their reliability and feasibility. But they can also be prone to problems. Experiencing echo issues while on call is an issue that some iPhone users face. You can try simple solutions to make it go away.
However, the best way to fix this iOS issue without data loss is to use UnicTool Umendit. It is an iOS fixing tool that can repair any type of problem you are facing. You can try out the trial version and check the credibility of the tool.

Secure Download

Secure Download