iPhone enjoys great popularity as a smartphone, largely due to its high quality camera. However, some users find out that their iPhone unable to load photos or shows grayed photos.
We have outlayed some of the best ways as how to fix grey photos or unable to load photo on iPhone without fail. If you are facing the same issue and have already tried multiple ways such as restarting your iPhone with no benefit, there are several solutions for your reference. So, let's get started!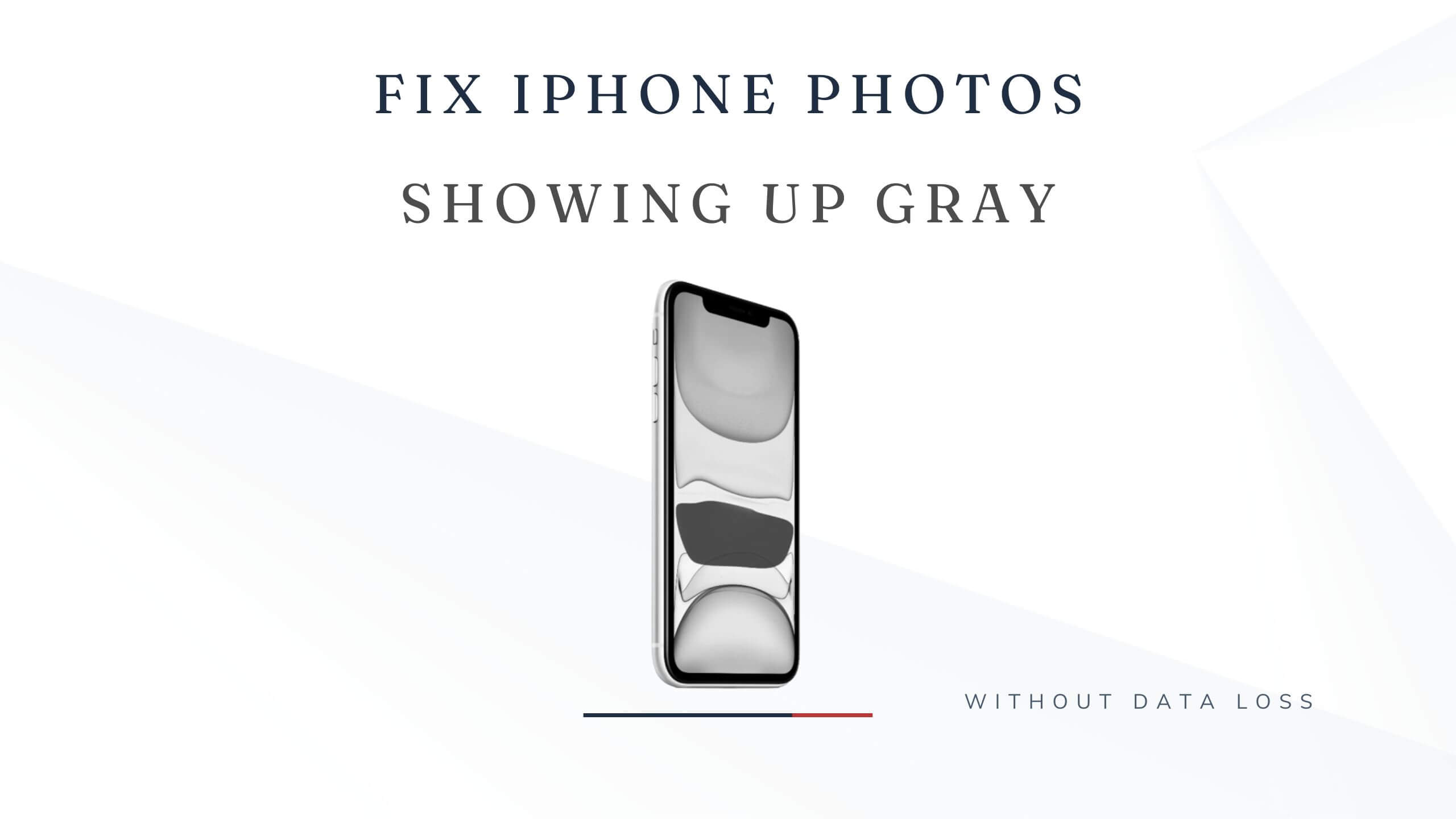 Part 1.

Why do photos get distorted with grey boxes?

If you have a question about why is my phone gray, you are not alone. Grey pictures can be a result of multiple reasons on an iPhone device.

Some of the major reasons for the gray boxes to appear over your photos can be:
Incomplete file transfer: Sometimes, you need to transfer photos from one device to another. If the gray pictures that you see are the ones you have transferred from another device onto your iPhone, there is a high possibility that it might be due to incomplete file transferring between the two devices. It could happen during the abrupt power shutdown or internet outage during the file transfer process.

Damaged or Corrupt Files: Corruption of photos present in your iPhone due to corruption of Hard drive, memory card, etc.

Unsafe Photo Recovery Tool: There is a possibility that you might have used some unsafe photo recovery tool. As a result, this could result in corruption and thereby greying of photos on your iPhone.

Secure Download

Secure Download
Part 2.

How to Fix iPhone Unable to Load Photoes
Way 1. Check If Your iPhone Has Enough Storage
If you're unable to load photo iphone and seeing grey photos on your iPhone, one potential fix is to check your storage space. If you're low on storage, this can cause your photos to appear grey.
To check your storage space, go to Settings > General > iPhone Storage.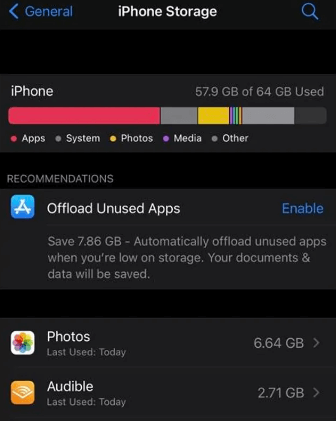 Here you'll see how much storage you have left and what is taking up space on your iPhone. If you're low on storage, try deleting some unused apps or files to free up space.
Way 2. Edit and Save Pictures one by one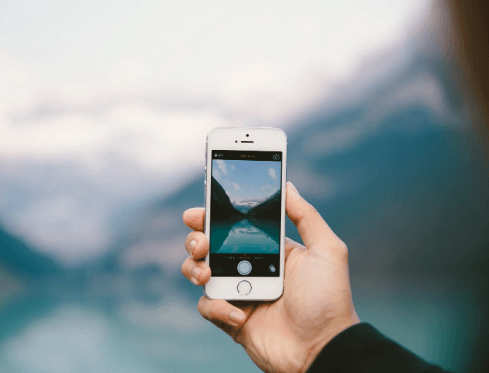 If your photos are appearing grey on your iPhone, there are a few potential fixes you can try. One is to edit and save each photo individually.
Open and preview each picture one by one, and then open the editor and save the photo. Doing this for each photo may cause them to start appearing normally. This solution has worked for some people, and it is worth trying.
Way 3. Force Restart Your iPhone
If you are experiencing grey photos on your iPhone, you may need to force restart your device. To do this, press and hold the Sleep/Wake button and the Home button simultaneously for at least 10 seconds, until you see the Apple logo.
Although it looks too simple to be true but many a times this works effectively. This is way, we recommend you do try this fix for grey pictures on your iPhone.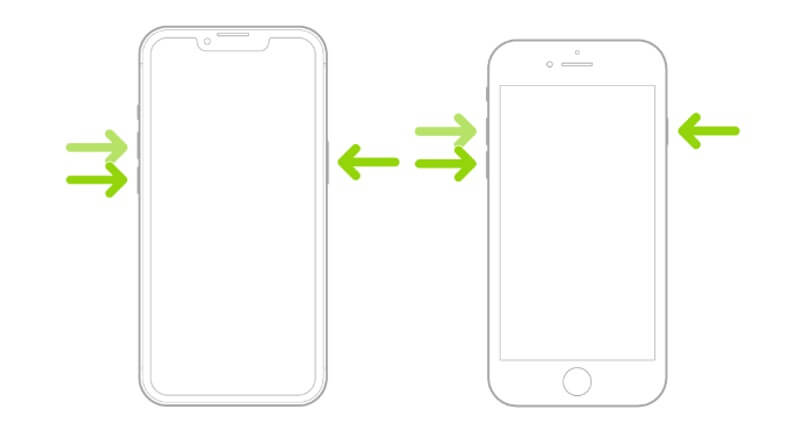 Way 4. Repair Corrupted Storage Device
If the device that stores photos becomes damaged, the pictures may appear as grey boxes. Follow the steps below to repair the corrupted device:
1

Insert your SD card or other storage devices into a card reader connected to your computer.

2

From the Start menu, type "cmd" into the search bar and hit Enter to run it as an administrator.

3

Finally type the command shown in the picture below to repair the corrupted storage device.

Way 5. Fix iPhone unable to load photo with UnicTool Umendit
If you have exhausted all of the above given ways but still you are unable to fix grey photos on iPhone, one potent way is to use all in one UnicTool umendit software solution. Umendit supports the latest iOS 16 and all of the earlier Operating Systems.
UnicTool Umendit is fast and effective to show results. The likable thing is that it shows exceptionally high success rate and ,simply, it would not be any exaggeration to state that Umendit works out almost 100 percent of the time.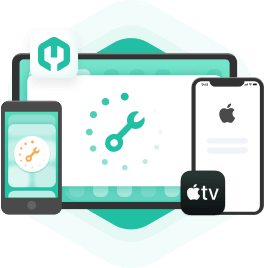 Repair iOS System Issues
UnicTool Umendit is capable of bypassing iTunes errors.
Enter/exit recovery mode with just one click with this tool.
It can solve multiple iOS issues without data loss
reset your iOS device without a password
Supports the latest iOS version, iOS 16.
The process of using UnicTool Umendit to fix iOS issues such as fixing grey pictures issue on iPhone is simple and can be done in a few steps. Whether you're having trouble charging your iPhone or you're dealing with grey pictures, this tool can help resolve the issue quickly and easily.
Step by Step Process:
Step 1: Download UnicTool Umendit and start by choosing "Standard Mode"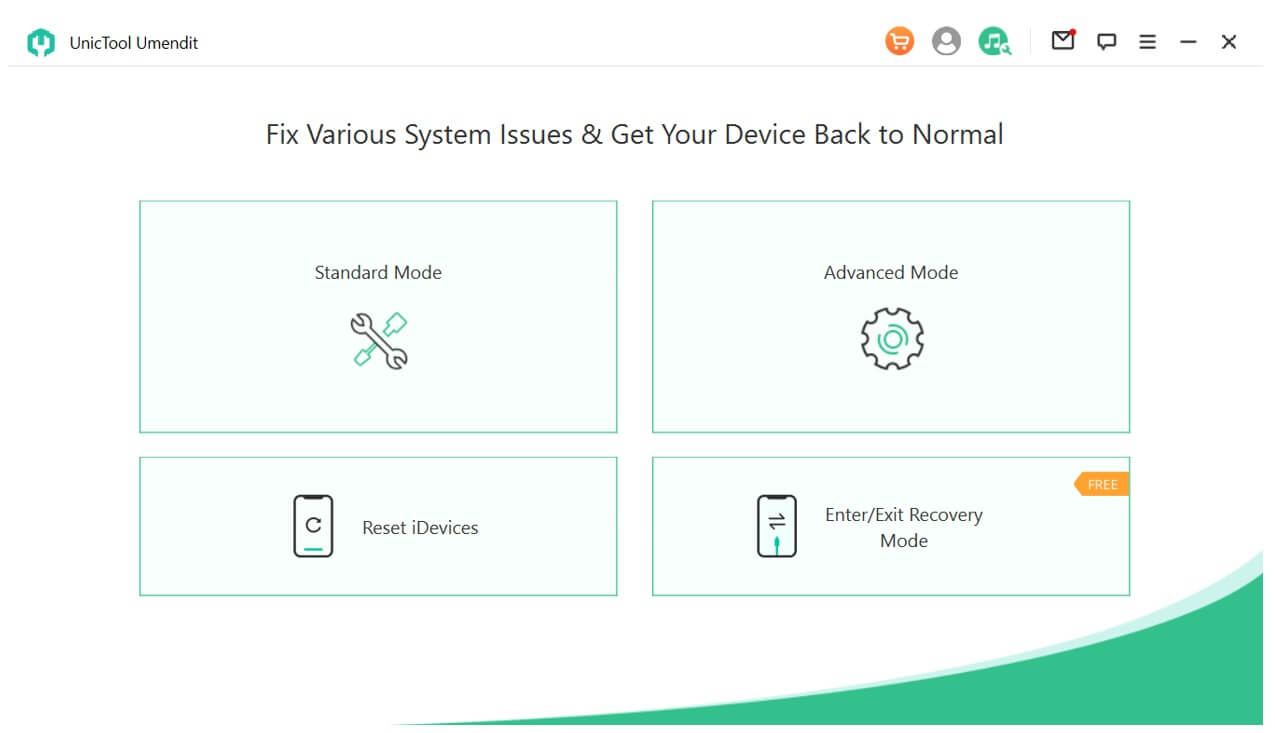 Step 2: Now , it's time to connect your iPhone which carries grey pictures with the PC and click 'next'.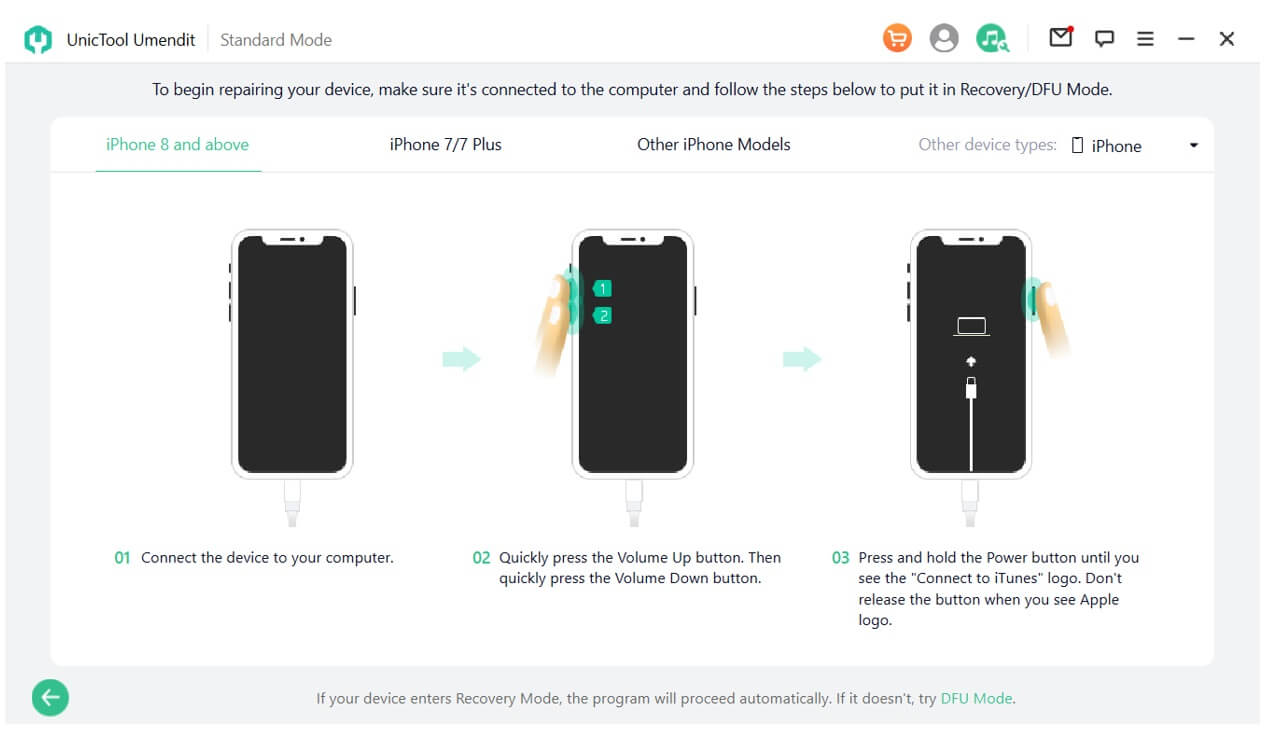 Step 3: Once you're connected, we'll automatically select the best firmware for your device. Just finish the download to finish installation.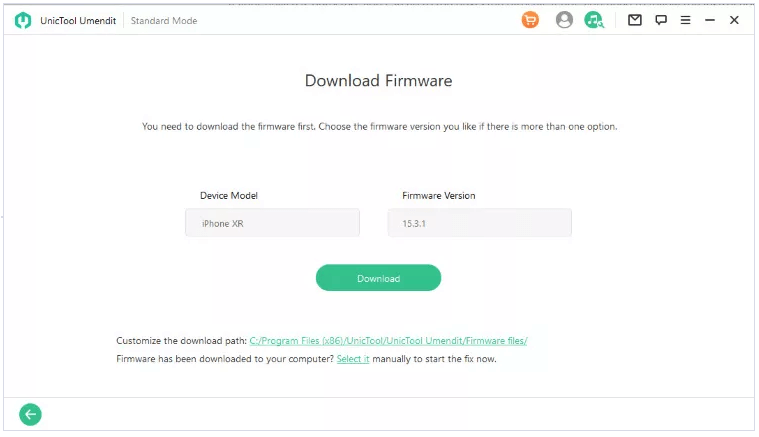 Step 4: To finish, start the downloaded firmware and it will automatically restart your iOS, fixing any prior issues.
Way 6. Use UnicTool iFindit to Recover the iphone grey photos
Another great solution for grey pictures comes in the face of UnicTool iFindit, which can help you recover over 18 types of file data and photos are just one of them. And also it can prove to be an effective tool in more than one scenarios. Some of the major ones include: virus attack, accidental file deletion from iOS, Water damage, etc.
The best thing about UnicTool iFindit is that you can always try it out without even paying a single penny. This speaks of the high confidence of UnicTool in its products such as iFindit.
FAQs About iPhone Unable to Load Photos
1. How to fix grey photos on iphone? Should I Update my iPhone to iOS 16?
If you're seeing grey photos on your iPhone, there are a few things you can do to fix the problem. First, try restarting your iPhone. If that doesn't work, try updating to the latest version of iOS. If you're still seeing grey photos, try resetting your iPhone.
2. What else can I do for iPhone Photos Gray Box?
If you've tried all of the above steps and are still seeing a gray box when trying to view your photos, you may need to contact Apple support for further assistance.
Conclusion
If you're one of the unlucky iPhone users who have found their photos turning into a mass of grey boxes and unable to load photos, don't despair – there are fixes available for you as given in this article.
However, if you want a hassle free solution that will work out in all scenarios whatsoever, then, you must try UnicTool Umendit. It is a great software that can help you repair your photos and get them back to their original state. With just a few clicks, you can have your photos looking as good as new.

Secure Download

Secure Download