Whatsapp notifications are important because they allow us to stay in touch with our contacts and be alerted when we receive a new message. It relies on APNS (Apple's Push Notification Service) to send instant notifications. However, sometimes whatsapp notifications not working, which can be frustrating. Here is the complete guide for you to fix it by yourself.

Part 1 : Why is WhatsApp Notifications Not Working On My iPhone
There are several reasons that could be behind WhatsApp notifications not working on iPhone as well as android. Some of the major reasons are detailed below:
1.1 WhatsApp notifications have been disabled

1.2 WhatsApp Web disturbs the WhatsApp notifications on the device

1.3 Background Data Restriction

1.4 Outdated version of WhatsApp

1.5 Lack of proper internet connection on the device

1.6 Possible that there is a conflict with another app on your phone
Part 2 : How to Fix WhatsApp Notifications Not Working on iPhone
Step 1: Check the Network Connection
If you are not receiving notifications from WhatsApp on your iPhone, one of the first things you should check is your network connection. Since you will not receive any notifications without connecting to a Wi-Fi or cellular network,
To check your network connection, simply open the Settings app and tap "Cellular" or "Wi-Fi." If you are not connected to a network, try connecting to one and see if that fixes the problem.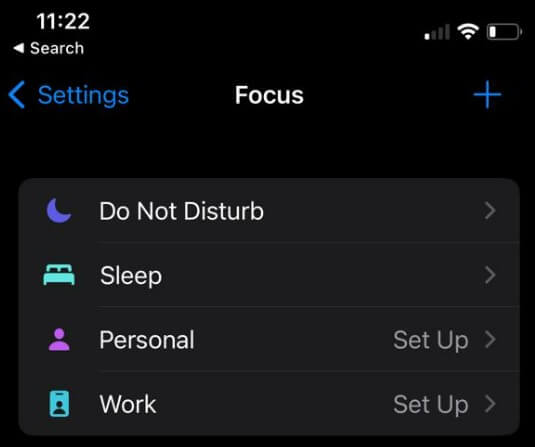 If WhatsApp notifications still not working after checking your network connection, you can try restarting your iPhone. Simply press and hold the Sleep/Wake button until the "Slide to Power Off" slider appears.
Once your iPhone is off, press and hold the Sleep/Wake button again to turn it back on.
Step 2: Turn off the Do Not Disturb Settings Option
If you are facing the issue of WhatsApp notifications not working on iPhone, it is probably because you have turned on the Do Not Disturb settings option.
Do Not Disturb is a setting feature that is there in your iPhone as a focus feature so that if you are in a meeting or somewhere very important, you can toggle on this feature and no notification or ping of any type will disturb or distract you.
If it is active, you just have to turn off this feature and the whatsapp notifications on your iPhone will start working again. You can click Do Not Disturb in the focus options. Once you have turned off Do Not Disturb, you should start receiving WhatsApp notifications on your iPhone.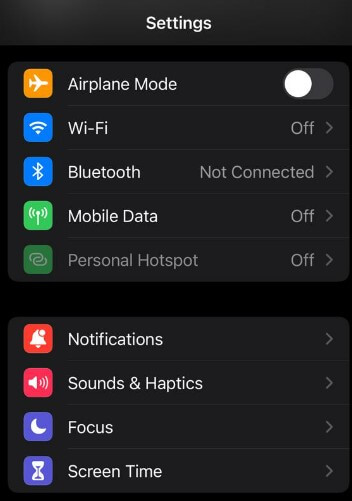 Step 3: Allow Notifications on WhatsApp
If you are not receiving notifications from WhatsApp on your iPhone, there are a few things you can do to fix the problem. First, make sure that your notifications are turned on in the WhatsApp settings.
To do this, here is the step by step process that you can follow to do it easily.
1. Go to Settings on your iPhone device and then click 'Notifications'

2. Now, scroll down to WhatsApp and click it.

3. Make sure that the Allow Notifications toggle is turned on.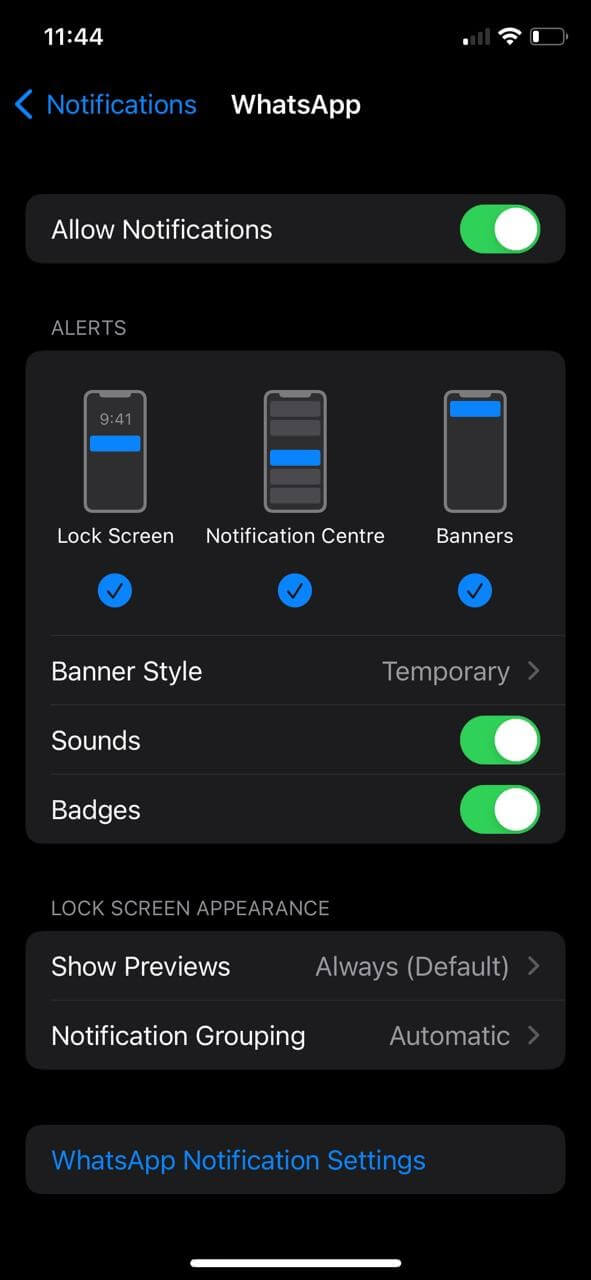 Step 4: Log Out from WhatsApp Web
One possible solution to the problem of WhatsApp notifications not working on the iPhone is to log out of the WhatsApp Web. Many users have reported such complaints of their whatsapp iPhone notifications not working while using whatsapp web.
This aspect is important as many times we forget to log out of whatsapp web after making use of it. Therefore, a person facing the issue of whatsapp notifications not working must also check for this point as well.
To log out of all computers, navigate to Whatsapp Settings > Linked devices and then if you have logged in to any devices press the box labeled Log Out from All Computers.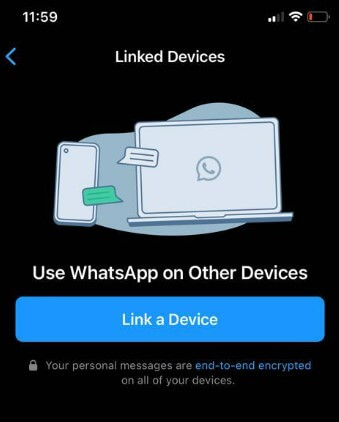 Step 5: Uninstall and Reinstall WhatsApp
If you have tried all of the above given fixes but still you are facing the issue of whatsapp notifications not working, then you can try uninstalling and reinstalling WhatsApp. This may fix the problem.
To uninstall WhatsApp: Tap on Uninstall and Whatsapp app will be uninstalled from your iPhone.
To reinstall WhatsApp: Go to the App Store and download the Whatsapp app. Once it is installed, open WhatsApp and verify your phone number.You should now start receiving notifications for new messages.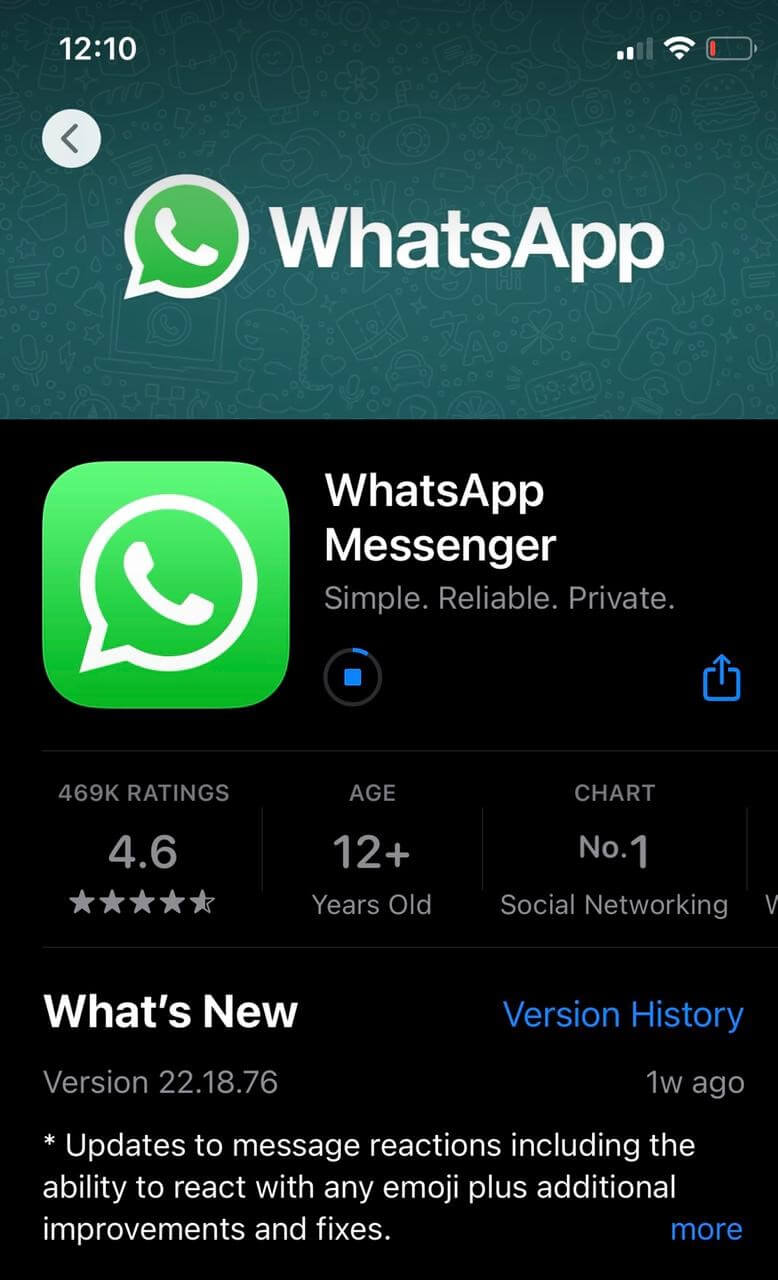 Step 6: Force Restart Your iPhone
Force restarting your iPhone can resolve the issue of WhatsApp notifications not working. This is because when you restart your device, it will refresh the operating system and clear any potential glitches that could be causing the problem.
Step by Steps
1. Press and then release the volume up button

2. Now, similarly, press and then release the volume down button

3. Finally, press and hold the side button as shown in the picture above.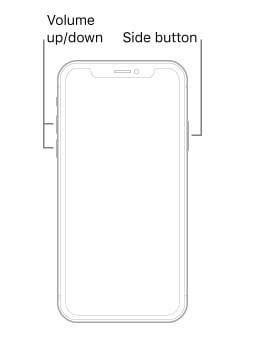 Steps 7: Fix WhatsApp Notifications Not Working without Data Loss
While all other methods given above are limited in their scope and application, UniTool Umendit is one brilliant and all in one tool that you can effectively use for WhatsApp notifications not working and even beyond.
Whether you are facing boot failure, restore failure or facing issues such as boot loop, white and black screen of death, Umendit will effectively resolve all of your issues without fail.
UniTool Umendit is safe to use and you can be rest assured that there won't be any type of data loss. Moreover, UniTool Umendit is fast and efficient and works 100 percent of the time.
Key Features
Fix iOS/iPadOS/tvOS Devices

A completely free tool that allows you to rapidly enter and leave Recovery Mode without any difficult processes.

Umendit assists in downgrading iOS/iPadOS/tvOS to previously signed versions.

It supports iOS 16

No Fear of Data Loss
Part 3: Top 3 Ways to Fix WhatsApp Notifications Not Working on Android
Way 1: Clear WhatsApp Cache (Android)
If you are using WhatsApp and find that you are not receiving alerts as you normally would, one of the first things you may do is to clear the app's cache.
This procedure will not remove any of your conversation history or media files; but, it will reset some of the settings and data in the application.
Follow the guide below to reset iPhone Network settings.
1. Go to Settings and then click 'Apps and notifications'.

2. Select WhatsApp and tap "Clear cache."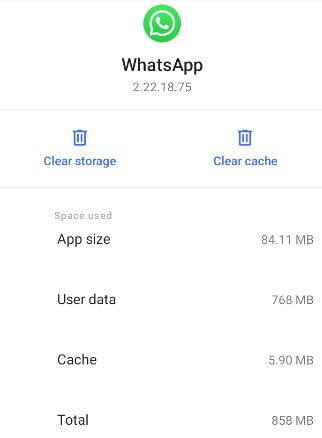 Way 2: Keep WiFi on During Sleep (Android)
This solution is intended for use on Android devices that enter Sleep mode after a certain amount of time during which they have been idle.
It intends to do so in order to cut down on the amount of data that is used during that period, which may prevent the WhatsApp notification sound from working.
Step by Step
Follow the below given step by step process to keep WiFi on during sleep on your android device:
1. Go to setting and then click on WiFi

2. In WiFi, click on Advanced WiFi

3. Now, click on ' Keep WiFi on during sleep' and click 'always'. The process is complete now.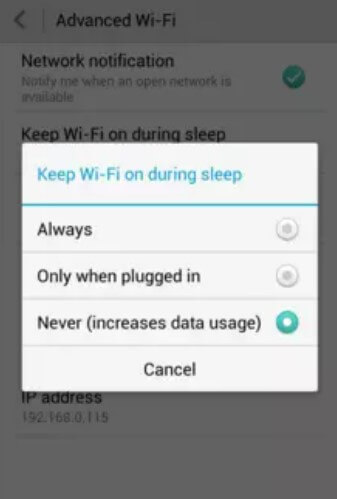 Way 3: Reset App Preferences (Android)
It is possible that you will no longer receive WhatsApp notifications on your mobile device if you have configured the app incorrectly.
In this scenario, the only thing that needs to be done on your end is to reset the app preferences that are stored on your device.
1. First of all, go to Settings>System>Reset Options.

2. Under reset Options, click ' Reset app preferences'.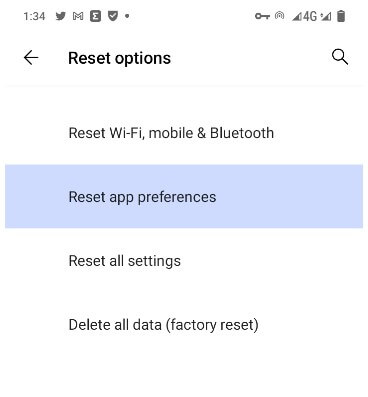 Conclusion
Have you been struggling to fix WhatsApp notifications not working on iPhone or Android device? If so, we hope one of the solutions we've outlined has done the trick. But if not, don't worry – there is still a great solution out there for you.
UnicTool Umendit is a software that promises to fix all of your notification problems in one go and serve you even greater functionality by resolving even more issues. It's an affordable and easy-to-use tool, and it's sure to get your WhatsApp notifications up and running like new in no time at all. Why not give it a try today?