Although iOS is almost a perfect operating system, problems still arise. Among these problems, auto-scrolling is pretty common, and many iPhone users face this issue.
If your iPhone screen keeps scrolling up or down and you want to fix it, then follow this guide. We will discuss various methods, tools, and techniques that can help you solve this issue.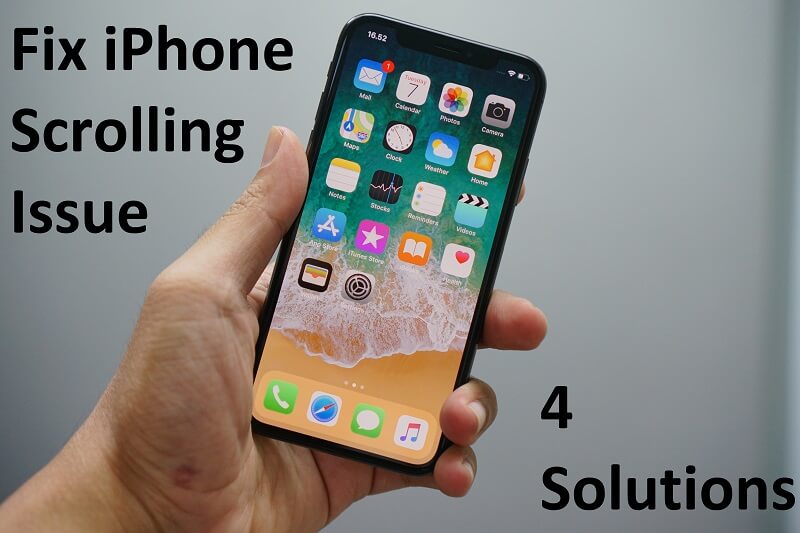 Part 1.

Why Does My iPhone Screen Keep Scrolling Up on Its Own

If your iPhone is scrolling up and down automatically, then it is a case of ghost touch. In ghost touch, the screen of the iPhone is uncontrollable and starts scrolling up and down on its own. It is a frustrating issue as you can't use your iPhone properly.

Sometimes, besides auto-scrolling, it can also touch the screen anywhere. There are some common reasons why your iPhone screen keeps scrolling up or down on its own. Here are a few reasons:
Damaged screen due to a fall
The casing of the iPhone is too tight
A faulty app may be causing this issue.
An internal system problem.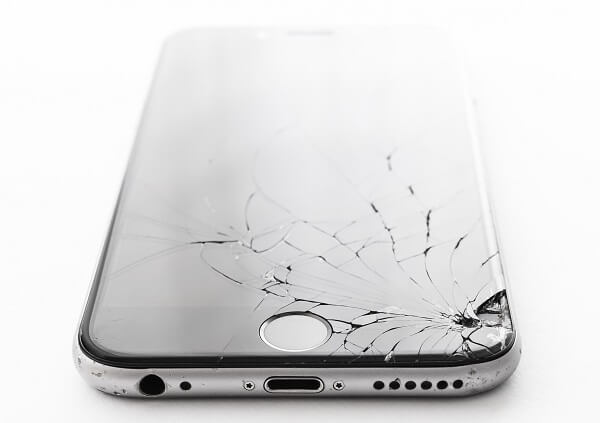 All of these issues can cause your iPhone to scroll up and down. To solve this issue, you can follow the solutions given below. Hopefully, it will fix all your ghost touch issues.
Part 2.

Try 4 Basic Ways to Fix Your iPhone from Scrolling Up
Way 1. Remove iPhone Screen Protector and Case
As one of the reasons can be a screen protector or a tight case, you can try removing it and then using your iPhone. It is important that you may keep your iPhone safe from scratches and falling. But sometimes, when you use a third-party case or local screen protector, it can cause ghost touch issues.
Way 2. Clean iPhone Screen if Scrolling Up on Its Own
You may encounter ghost touch due to dust particles or dirt on your screen. Take a piece of cloth and start cleaning your iPhone screen. It can solve the problem because ghost touch is mainly caused due to display. So, cleaning your screen can help you to put a stop to ghost touch.
Way 3. Disconnect the iPhone from Any Accessories
We have discussed that there are many reasons why your iPhone keeps scrolling. It is difficult to determine the real issue. The first step you can take is to check the external device. Many users have faced the issue when an accessory is plugged in. So, disconnect all the accessories and check your device.
Way 4. Reinstall Problematic App and Reboot Your Gadget
If you have recently installed any app on your iPhone and have started facing this issue, then you can try to uninstall the app. After uninstalling the app, you can check your iPhone and then reinstall it again.
Part 3.

Advanced Solutions to Fix iPhone Screen Jumping When Scrolling
Solution 1. Stop iPhone from Keeping Scrolling up with UnicTool Umendit
If all the basic solutions fail to help you solve the scrolling issue, then it's time to move towards advanced tools.
UnicTool Umendit is a third-party tool that fixes any iOS issue on your iPhone, iPad, or Apple TV. It can solve multiple issues, including boot loop, black screen of death, boot failure, update failure, frozen device, stuck on Apple logo, restore failure, and more.
Even if you are a beginner, you can use it without any hassle. You only need to follow a few simple steps to get rid of almost any iOS software issue.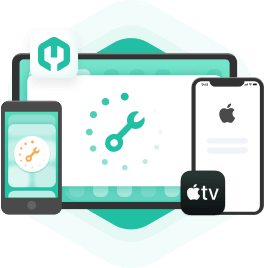 Repair iphone scrolling on its own
UnicTool Umendit is capable of bypassing iTunes errors.
Enter/exit recovery mode with just one click with this tool.
It can solve multiple iOS issues without data loss
reset your iOS device without a password
Supports the latest iOS version, iOS 16.
Steps to Use
Step 1: According to your operating system, Windows or macOS, download UnicTool Umendit and install it. Open the tool. To fix the auto-scrolling issue, click on "Standard Mode". With a USB cable, connect your iPhone to the computer and click on "Next".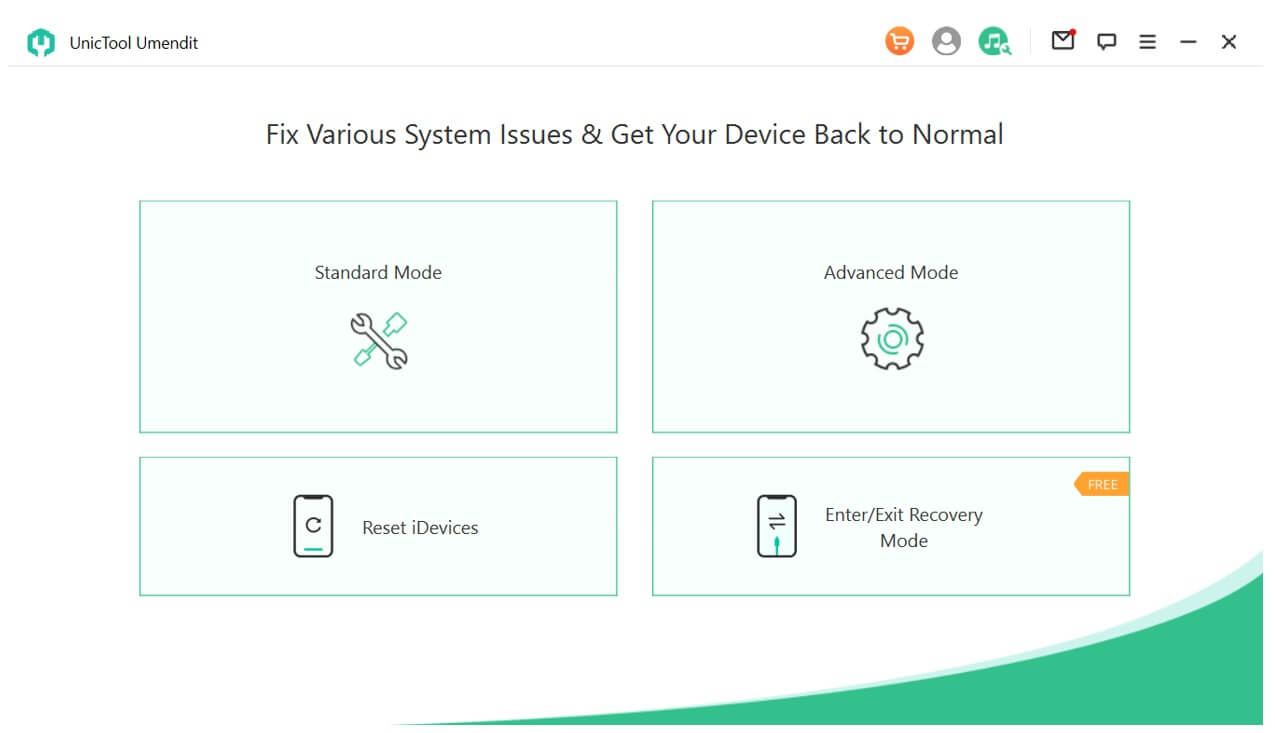 Step 2: The tool will detect your iPhone and automatically provide suitable firmware for your iPhone. But you can choose the one you want and click on "Download". After downloading, click on "Next".
Step 3: Click on the "Start" button. The tool will start the process of fixing your iPhone. It may take a few minutes, depending on the issue. When it's done, you will see a message on your screen and your iPhone will reboot. After restarting, check your iPhone. It should be working fine.
Solution 2. Update iPhone to the Latest Version
Sometimes the issue arises when your iPhone is not updated to the latest version. You can try to update your iPhone. Most problems and issues are solved when you update your iPhone. To update your iPhone, you can follow the below steps:
Step 1: On your iPhone, open "Settings". Make sure it is charged and connected to a stable internet connection.
Step 2: Tap on "General" and go to "Software Update". Click on check for updates.
Step 3: If there is a software update available, tap on "Download and Install". If the software is already downloaded, you can tap on "Install Now".
Solution 3. Force Restart iPhone
To solve the auto-scrolling issue, you can also try to force-restart your iPhone. Performing a force start is different for different models of iPhones and iPads.
For models iPhone 8 and later that don't have a home button, quickly press and release the volume up button, and quickly press and release the volume down button. Then, press and hold the Power button till you see the Apple logo.
For models iPhone 7 and before, you can press and hold the Power button along with the volume down button until you see the Apple logo. It will do a force restart.
Solution 4. Reset All Settings if Screen Keeps Scrolling Up on iPhone
Another solution to fix the issue of auto screen scrolling, you can reset all settings on your iPhone. It may fix your device.
Step 1: Go to "Settings" and tap on "General".
Step 2: Scroll down to the bottom and click on "Transfer or Reset iPhone". Then tap on "Erase All Content and Settings".
Step 3: It may ask for your password, enter it and confirm it. After the reset, check if the problem is gone or not.
FAQs about iPhone Screen Jumping When Scrolling
1. Should I Update my iPhone to iOS 16 to solve Screen auto scroll on iPhone?
Yes. Updating to the latest version of iOS may solve your auto scroll issue on your iPhone. But if not, then there are multiple solutions listed in the article that you can follow. However, the best solution is to use UnicTool Umendit. It can fix any iOS problem with ease.
2. What else can I do if there is an iPhone scrolling bug?
After following all the methods and solutions, if you are still facing ghost touch and scrolling issues, then you can contact Apple. Ask Apple Service Center for help. You can also call their helpline and explain the issue to them. They might have something up their sleeve to the issue.
Note
UnicTool Umendit has a very high success rate. If you don't like the product, UnicTool Umendit offers a 60-day refund policy. If the standard mode doesn't fix your problem, you can use the advanced mode.
Conclusion
In this article, we have briefly discussed the ghost touch or scrolling bug on iPhones. It can happen due to many reasons that we have listed. To solve the issue, you can try out different basic solutions, including cleaning the screen or deleting the apps. The best solution is to use
UnicTool Umendit, which is an iOS fixer app. It is compatible with Windows and macOS. Download the trial version of the tool and fix any iOS problems that you are facing.