iOS public was released on Monday, 12 th September, and surpassed the highest number of people installing the latest version, much more than iOS 15. The high number of upgrades is primarily due to many new features like customizing their lock screen, which included adding widgets to the lock screen, haptic feedback to typing on the keypad, unsending messages in the iMessage app, and much more. Even though any new iOS version runs tests for months during the Beta version, some bugs are still left in the public release.
Today in this article, we discuss common bugs like iOS 16 iMessage not working and what to do if that happens.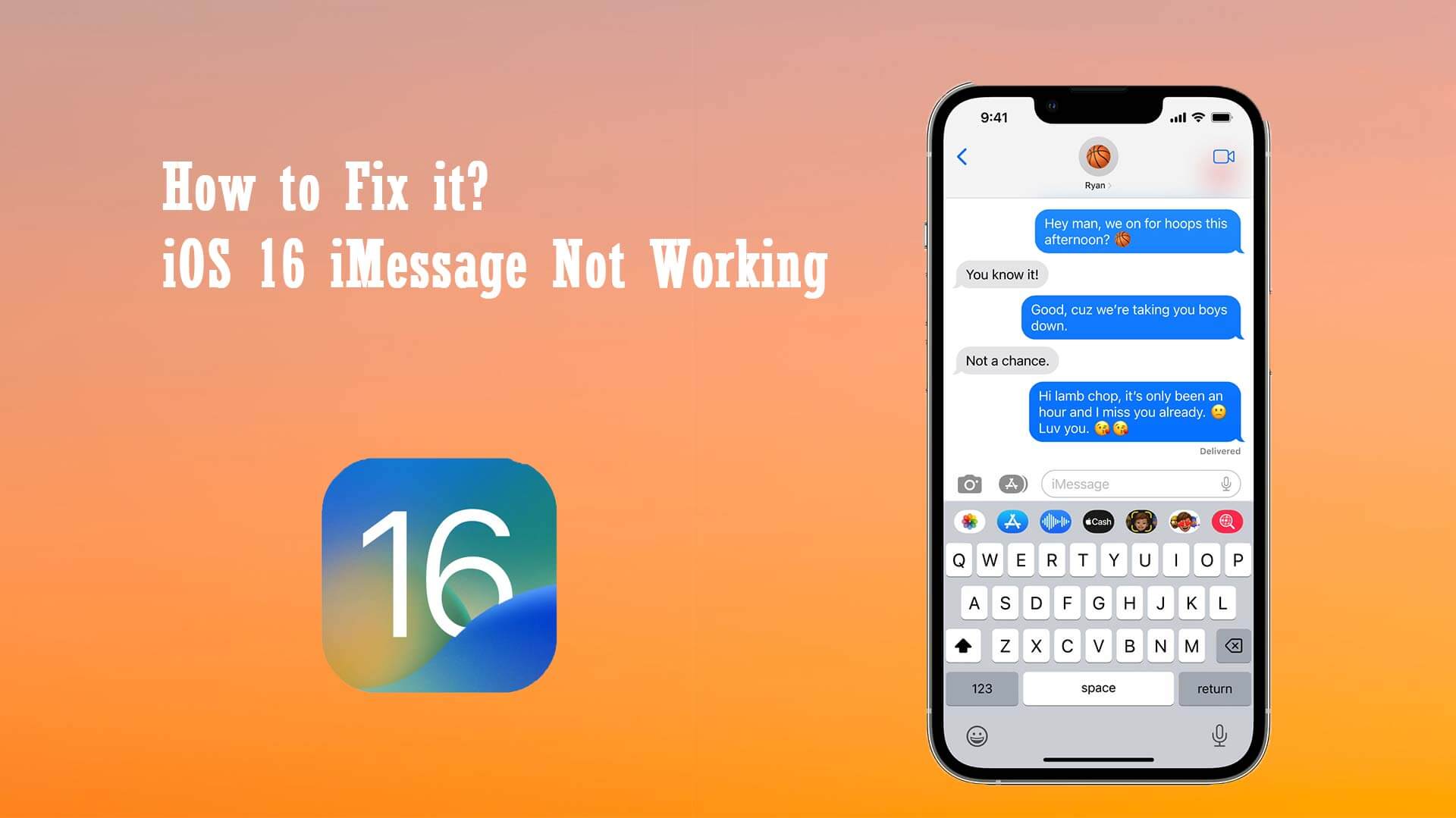 Part 1.

Why iOS 16 Update Not Showing Up on in Device

Let's discuss some common bugs like unsend iMessage not working on iOS 16, what might be their causes, and how to solve them.
1. Unsend iMessage Not Working on iOS 16
As this is one of the latest features for the iPhone, it still might have some bugs, or you may not be familiar with what is required. Following are some causes for unsend iMessage not working on iOS 16:
It would help if you had iOS 16 and above to access this feature, you can undo a recently sent message for up to two minutes after sending it. It will not work on any iOS version below, like iOS 15 or 14.
If your device is updated to iOS 16, but the recipient is still on the previous iOS version, they will receive two texts, first the original and then the edited.
Unsend iMessage not working on iOS 16 if you are sending text messages shown with green color background and only works with iMessage, having blue background or bubble
If you only see a green bubble (text message), go to Setting > Message> Deactivate iMessage and then reactivate it
2. iMessage Activation Error
if you are facing unsend iMessage not working on iOS 16 and narrowed it down to activation issues, the following are the solutions:
Step 1: Go to Settings > Cellular > Turn on Wi-Fi Assist, and it might resolve the connection issue
Step 2: Your carrier may not support iMessage, and there is nothing you could do
Step 3: Turn on Airplane mode in the Settings and turn it off after 30 or so seconds
Step 4: Reboot your device or if that doesn't work, try a factory restore your phone.
3. iMessage not Delivered
Let's look at another fault that comes when iOS 16 iMessage is not working the issue. This time, your iMessage is not getting delivered. Following are the solutions you can try out to fix the problem:
Your recipient isn't connected to the internet, so you must wait for them to come online. In this case, you will not see a delivered stamp under your sent blue bubble

Another problem is that you will see a red exclamation mark right next to your blue bubble, which is because you are not connected to the internet or you haven't given access to iMessage.
To resolve this issue, either try to resend the iMessage or send it as regular text with a green bubble.

You may have forgotten to turn on iMessage which you can do so in Settings> Messages and turn the iMessage toggle on.
4. iMessage SharePlay Not Working
Step 1: Make sure you and your friends are running the latest iOS version

Step 2: Check the compatibility of the app with SharePlay that you are using to share content with friends. Even though most popular apps support this, there might be some that still don't.
Step 3: You may not have the premium version of the app you are using, as SharePlay may be tight to it.
Step 4: On the latest iOS versions, SharePlay is on by default, but to be sure, go to Settings> Facetime> SharePlay and turn the toggle on.

Step 5: Force close the iMessage or the media app and restart your phone. This may solve your issue
Step 6: If things aren't working still, go and check if you have a new update for the media app or not
5. iMessage Effects Not Working
The next error on our list is when your iMessage is working, but its effects aren't working correctly. We know this isn't as big of an issue as iOS 16 iMessage not working, but let's see what steps we can do about it:
Step 1: Check if Reduce Motion is turned on as it reduces most effects.

Step 2: You may need to reboot your apple device to clear the cache to solve the problem.
Step 3: Reset all settings to default.
Step 4: Force close your iMessage app and start it again.
6. iMessage Notification Not Working
Notification error is the final error we'll discuss in this part, and the following are ways to solve it: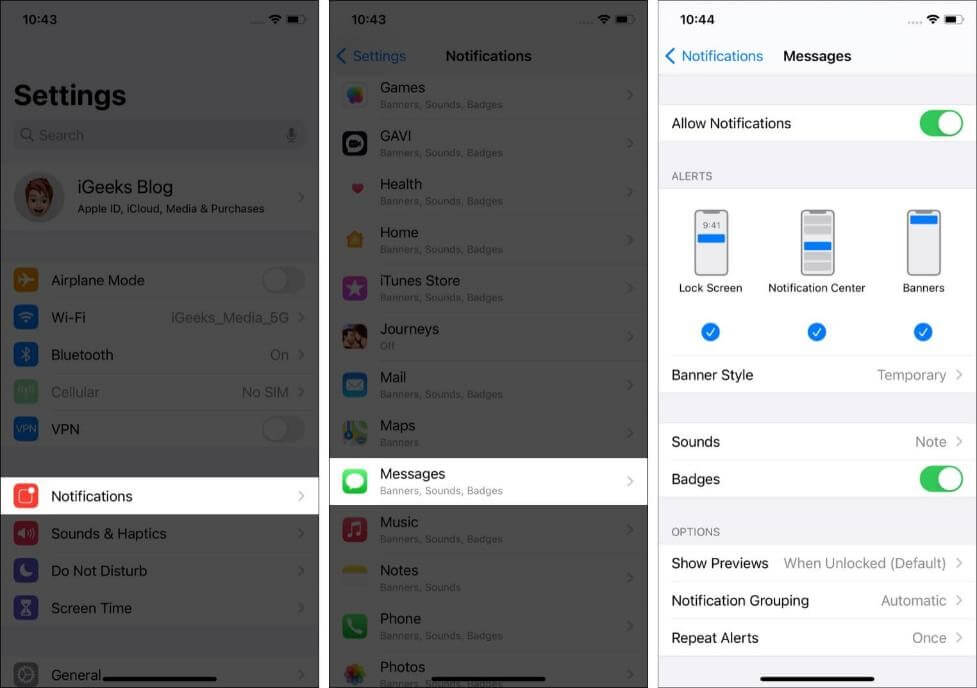 Step 1: Turn on iMessage if it is turned off.
Step 2: iPhone isn't on silent mode.
Step 3: Check iMessage notification settings and turn them on
Part 2.

One-Stop Solutions to Fix iOS 16 Issues

Even if iOS 16 iMessage not working still after all of the options and solutions above, then we recommend you UnicTool Umendit, which is your one-stop solution for all things iOS. Umendit is the best solution to all your iOS problems, even if iOS 16 iMessage not working.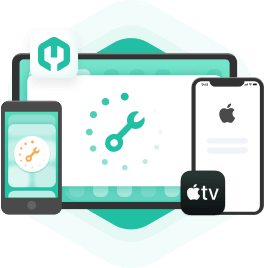 Fix Apple iOS 16 Issues
It supports all of your Apple devices and doesn't need any password to work
Simple and easy access to enter/exit mode
It supports most issues like iOS 16 iMessage not working
Step-by-Step Guide to using Umendit
1

Navigate to the official website of Umendit and complete Downloading and Installation.

If your iPhone is undetectable then Umendit will display instructions on how to put your phone in Recovery mode. Follow the instructions and then move on to the next step.

2

Enter DFU mode, and click "Download" to get the latest version of firmware for your phone.

3

Click "Start" to fix your phone, then wait for the process to complete. Then, restart your iPhone and go to Setting. The latest version of iOS will be installed.
The Bottom Line
It is pretty frustrating when you have installed the latest iOS version and one of its best communications tools, iOS 16, iMessage not working. You start searching online for possible solutions to all iMessage fixes. Now you don't need to go anywhere as we have collected and combined all the solutions in a single article to help you fix any issue that may arise.