The newest iOS update surely looks attractive with many possibilities to customize your phone's appearance, notifications, and more, but some struggles began to appear the minute users downloaded their update on September 12.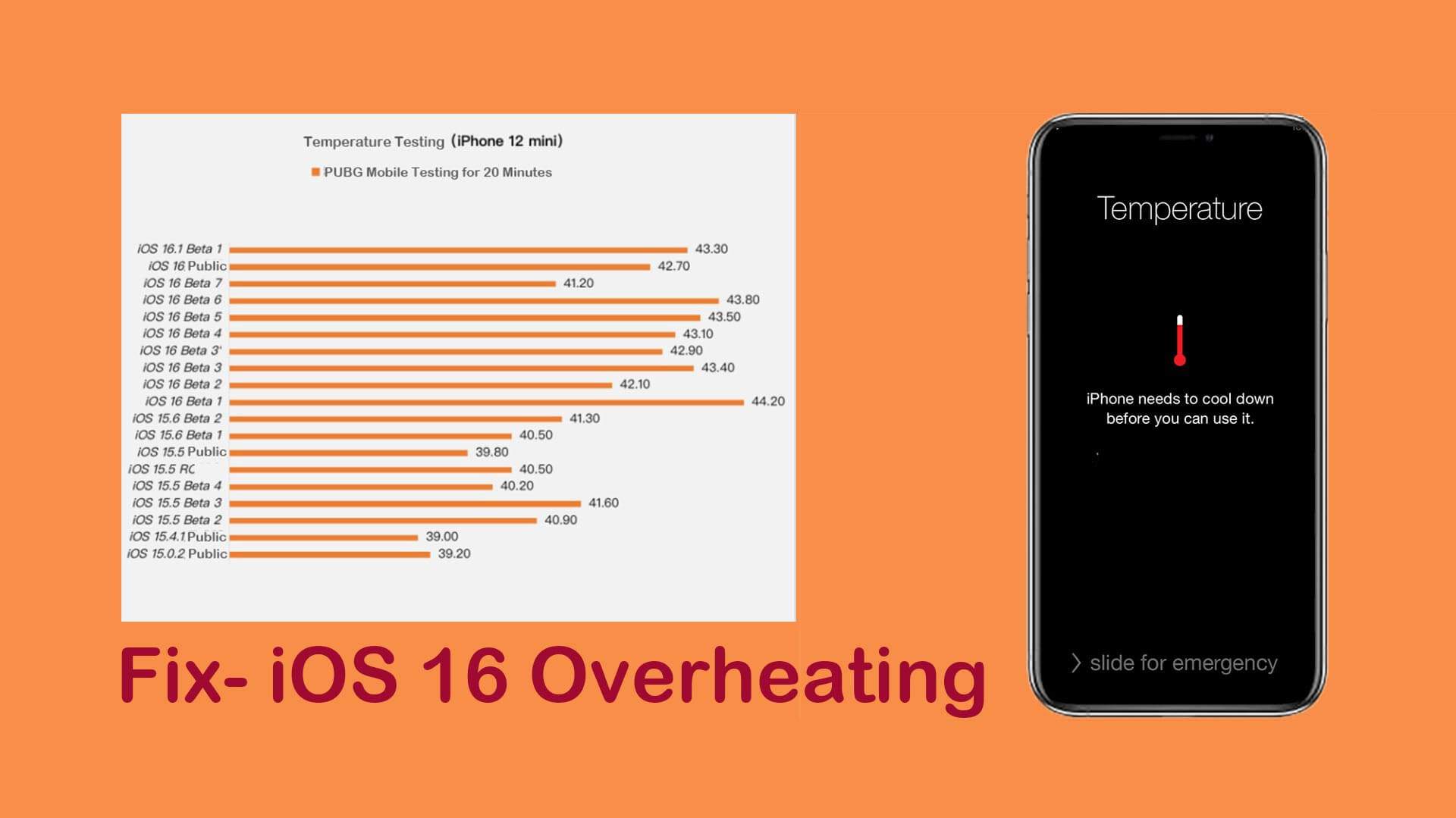 Some iPhones started to show black and white screens, others complete drainage of battery, and the causes are all related to the iOS 16 update.
In this post, we gathered the most common issues regarding iOS 16 overheating and what you can do to quickly and effectively solve this without having to spend much time.
Part 1.

Why My iPhone is Overheating after iOS 16 Update
1. Heavy Usage of CPU/GPU
Running high picture quality, 120hz games, recording high-quality video, running too many apps in the background, and similar things can be the cause of iOS 16 overheating.
2. Clashed Apps are not compatible with current iOS version
When you have issues with certain apps that are not yet compatible with iOS 16, they can cause your phone to overheat quickly.
3. Low battery health
Dropping your phone on a hard surface or water can cause hardware issues, leading to the infamous iOS 16 black screen of death issue.
4. Environment
Leaving your phone under the sun or taking it to warm places can cause overheating. If your iPhone is getting hot after iOS 16 update, check where you leave your phone the most.
4. Physical Damage
If your phone drops or gets wet, it may cause hardware issues or charging port issues, it may cause the battery drain and overheating problems for battery leaking.
Part 2.

Best Solutions to iPhone is Getting Hot after iOS 16 Update
1. Force Restart your Device
You should try to forcibly restart your device before doing anything else. Here's how: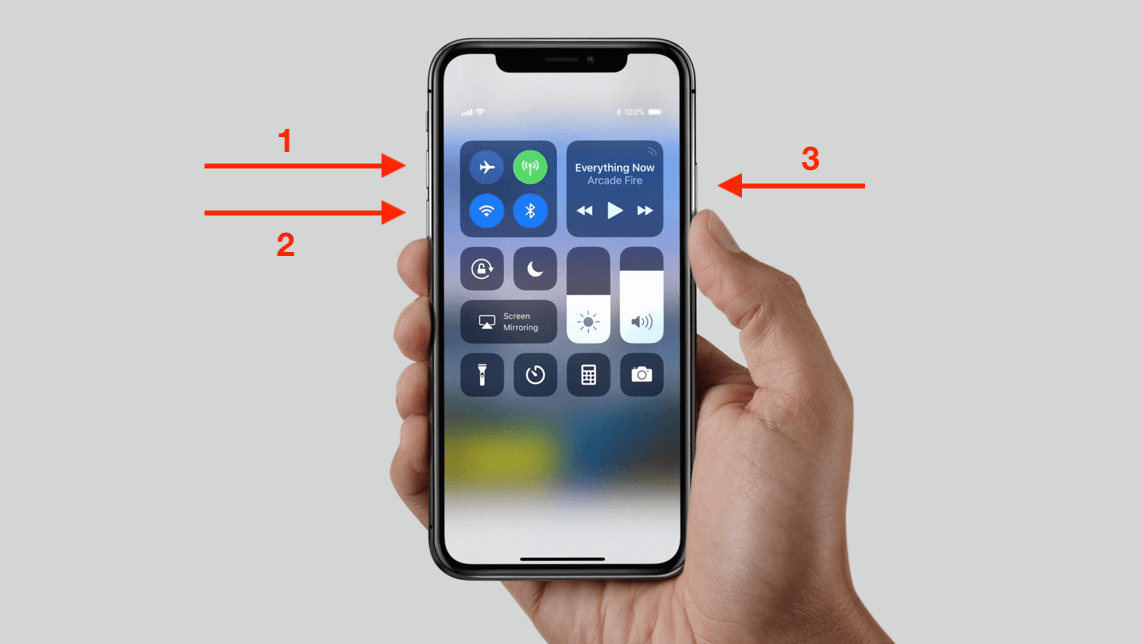 Step 1: Press and quickly release the volume up button.
Step 2: Press and quickly release the volume down button.
Step 3: Press and hold the side button.
Step 4: When the Apple logo appears, release the side button.
If you notice iOS 16 overheating despite trying that, read solution number two below.
2. Recovery Mode or DFU Mode to Fix iOS 16 Overheating.
This method of fixing iOS 16 battery drain overheating entails either resetting your phone to its factory defaults (recovery mode) or choosing and installing a different version of iOS on your device (DFU, also known as Device Firmware Update).
Follow these simple instructions to accomplish this:
● Obtain and set up iTunes.
● DFU mode or Recovery Mode, respectively
● Open Itunes and choose Restore.
Activating Recovery Mode
Simply carry out the following actions to switch to recovery mode:
Step 1: Connect your phone to a computer.
Step 2: Launch iTunes.
Step 3: After hitting the buttons for your iPhone, wait until the recovery mode appears on the screen of your device:

● iPhone 8 and later. Press the volume up button, immediately let go, and repeat with the volume down button. After that, hold down the side button and hit it again to bring up the recovery mode screen.

● iPhone 7 and 7 Plus. Until the recovery mode screen appears, simultaneously press the top or side volume down keys.

● iPhone 6 and earlier. Hold the side, top, and Home buttons all at once until the recovery mode screen shows up.

Step 4: Choose whether you want to update or restore your iPhone after finding it on iTunes.
Step 5: You are now prepared to set up your phone after completing the previous step.
Activating DFU Mode
The instructions to enter DFU mode and resolve your iPhone getting hot after iOS 16 Update issue are listed below.
Step 1: Connect your phone to a computer.
Step 2: Launch iTunes.
Step 3: Shut off your phone.
Step 4: Hold the power and home buttons together for about 10 seconds after turning off your phone. While holding down the Home button, release the power button. You'll see a message on the screen informing you that recovery mode has been activated. Wait until iTunes can connect to your phone.
Step 5: When you're finished, click OK to go into DFU Mode.
3. iPhone Issues Fix Tool- UnicTool Umendit
If none of the aforementioned fixes worked, utilize UnicTool Umendit without a doubt. This is a special tool that may solve any problem you could be facing with your phone. You may effortlessly recover your phone by installing the all-in-one program and taking a few simple steps.
Umendit's primary features include the ability to quickly enter and exit Recovery Mode for no cost, support for password-free device resets (as Umendit values your privacy), and assistance with fixing common iOS problems including low iPhone volume, iPhones stuck in SOS mode, iOS 16 overheating, iOS black screens and more.
Follow these methods to use Umendit and quickly fix your iOS 16 battery drain overheating: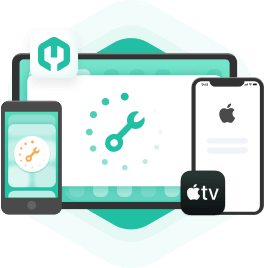 Fix Apple iOS 16 Issues
It solves all Apple devices related problems, such as lagging, hanging, boot loop, and update-related issues.
It is easy to use application making the process easy with simple and short steps.
It helps downgrade the Apple device with jailbreaking.
Step-by-Step Guide to using Umendit
1

Navigate to the official website of Umendit and complete Downloading and Installation.

If your iPhone is undetectable then Umendit will display instructions on how to put your phone in Recovery mode. Follow the instructions and then move on to the next step.

2

Enter DFU mode, and click "Download" to get the latest version of firmware for your phone.

3

Click "Start" to fix your phone, then wait for the process to complete. Then, restart your iPhone and go to Setting. The latest version of iOS will be installed.
4. Local Apple Genius Bar to Check if you have Hardware Issues.
It is advised that you schedule an appointment with Apple support to receive additional assistance in fixing your device if you dropped your phone on a hard surface or into water.
For more information and resources, you can consult Apple's Genius Bar and software assistance website Here.
The Bottom Line
If you've been struggling with iOS 16 overheating, this post is for you. We covered every single aspect of why your iPhone is getting hot after iOS 16 update and what you can do to quickly fix it.
The solutions mentioned are force restarting your phone, entering DFU Mode or Recovery Mode with the help of Umendit, a unique software tool that can easily solve any iOS-related problem, and heading to your local Apple Genius Bar in case you suspect you have hardware issues.
The iOS 16 battery drain overheating struggle is very common now and the solutions provided in this article can help you restore your phone in seconds.