Your iPhone won't turn on and suddenly stop working, especially after the iOS 15 update. A drama in the sense of the word affects many users who, without any warning, find themselves in front of a dead iPhone with a black screen, blocked and devoid of signs of life. What to do, and what are the remedies? The causes can be many, and sometimes the solution to the problem is simpler than it seems, without necessarily having to resort to assistance (which can often cost almost as much as buying an iPhone).
If your iPhone, especially the iPhone X does not turn on, do not panic then. Try to solve the issue by following the methods we show you. Those methods can be applied to all versions of iPhone and iOS, even the newly released iOS 15. Before fixing, you may also want to know why your iPhone won't turn on.
Why Is My iPhone Screen Black and Won't Turn On?
iPhone has run out of battery: You know, once your iPhone battery is depleted, your iDevice cannot be turned on. Therefore, if you find your iPhone screen black for a long time and you cannot turn it on, the direct reason may be the dead battery.
Crashed operating system: If your iPhone charges but won't turn on, even if it has enough battery, or after being fully charged, you may need to consider that iOS on your iPhone has crashed. This usually happens on the newly released iOS version, like iOS 15 this year.
Something wrong with the hardware: If none of the reason listed above explains your situation, then you should consider the possibility that there is something wrong with your hardware. You must take your iDevice to the Apple Store and get a professional test.
But before that, you can read the section below and try all the possible solutions.
How to Solve the iPhone Won't Turn On Issue
1. Charge Your iPhone If Your iPhone Won't Turn On
It goes without saying that if your iOS device is not charged enough, your iPhone may not turn on successfully. Before turning it off, the phone will inform you about the low battery status. If you haven't paid attention to it, then the iPhone won't turn on. And if you meet this issue during the iOS 15 update, you should charge the device immediately as the system update will drain up your battery easily.
You only need to use a charging cable and a base to charge the phone. Let it charge for at least an hour before turning it on. If the battery is completely drained, you should wait a while for it to charge sufficiently. Make sure the plug, cord, and base are in good working order.
Once your phone is sufficiently charged, you can press and hold the Power button to restart it.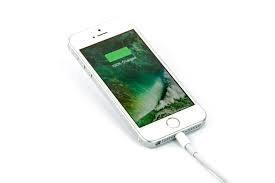 2. Clean the Charging Socket When Your iPhone Won't Turn On
You have connected iPhone to the charger, but nothing happens. It may happen that your iPhone has some dust and dirt inside the Lightning charging connector, perhaps accumulated over time simply by keeping it in your pocket.
Therefore, the best solution is to clean the connector with a small paper clip, light up the small hole well, and be careful in handling any pin with which to remove lumps of dirt deposited. A sudden movement could damage the circuits that allow the iPhone to recharge, so don't be in a hurry and try to be as gentle as possible.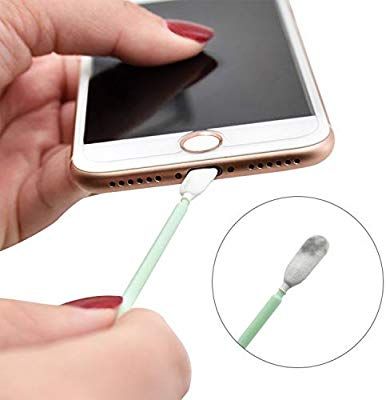 3. Force Your iPhone to Restart
Whenever an iPhone seems to malfunction, this is the first thing to do. If you're lucky, a simple force reboot will fix the iPhone not turning on issue. A forced reboot of an iPhone resets its current power cycle. This automatically fixes a minor problem with the device. Fortunately, it won't erase existing data on your phone.
As you know, the process to force restart an iPhone varies from model to model. Follow the steps below based on your iPhone version.
To force iPhone 8/X/11/12 to restart
First of all, you need to press the Volume Up button quickly. That is, press it for a second or less and release it quickly.
Without waiting any longer, quickly press the Volume Down button.
Now, press and hold the Side button for at least 8 seconds.
Keep holding the Side button until you see the Apple logo on the screen.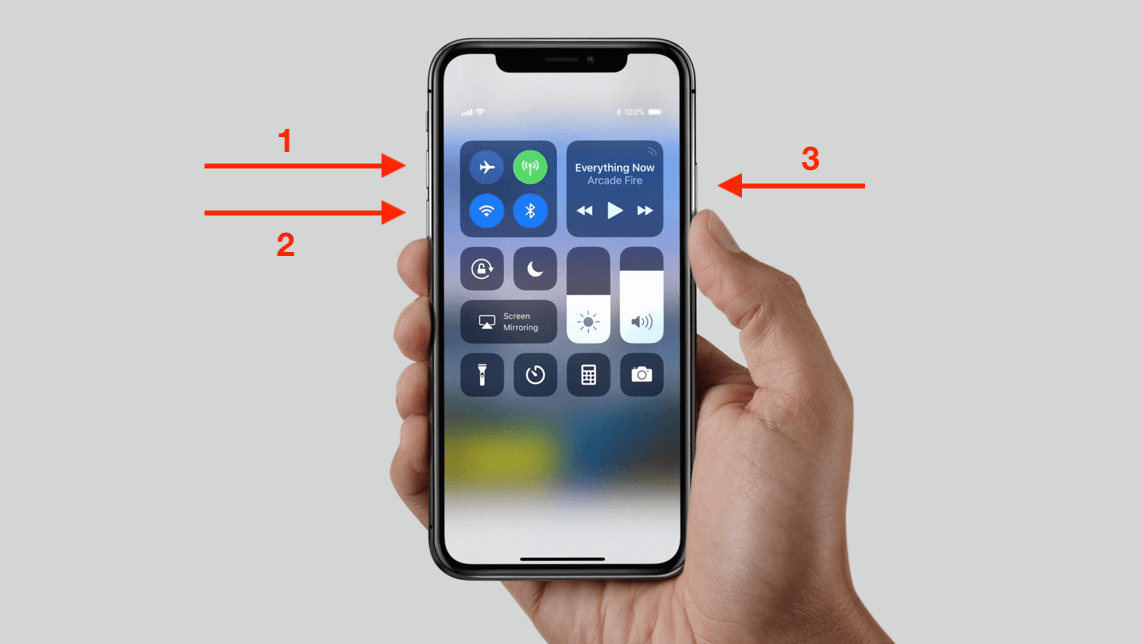 To force iPhone 7/7 Plus to restart
Press and hold the Volume Up button as well as the Side button.
Release both buttons when the Apple logo shows on the screen.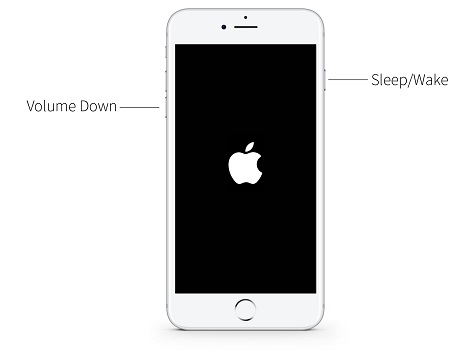 To force iPhone 6 or earlier models to restart
Press and hold the Home button together with the Power button.
Release them when you see the Apple logo.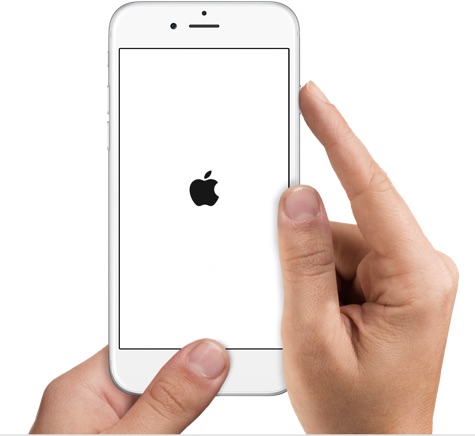 4. Use the Professional iOS Repair Tool: Umendit
In case your iPhone won't turn on due to crashed operating system like the vulnerable iOS 15, you can attempt to use the Umendit program to get it to work all over again. Here are some outstanding features of Umendit.
Repair various iOS/iPadOS/tvOS issues such as iPhone not turning on, iPhone stuck on the Apple logo or iPhone white screen of death without data loss.
Exclusive technology applied in the software promises the high success rate.
User-friendly interface without plug-in virus and malware.
Support all iOS versions even the latest iOS 15.
Follow the steps below to fix your iPhone won't turn on issue.
1

Launch Umendit and select the Standard Repair option, connect the device to the computer and click the Next button.

As your iPhone can not be detected now, you need to follow the instructions on the screen to put it into DFU Mode or Recovery Mode.

2

On the next interface, choose the proper firmware and click on Next.

3

After the firmware download has finished, click the Start button for Umendit to repair your device.

While Umendit is carrying out the process, do not use or disconnect your device as this action could interrupt the repair.
5. Update or Restore iPhone via iTunes/Finder
You can also fix iPhone not turning on issue by updating or restoring the iPhone with the latest version of iTunes/Finder. But bear in mind that restoring iPhone is much more likely to fix the problem with the price of data loss. And you can choose it if you have backup before or you want to solve the issue more thoroughly. If you choose to update iPhone, your data will be all kept, whereas the success rate is much lower than restoring. Also, if you iPhone has been upgraded to iOS 15, you can not update it again and can only choose to restore the device.
In the very beginning, open iTunes/Finder and connect your iPhone via the USB cable of the battery charger. If you haven't used it in a while, then update it to its latest version first. Then, as your iPhone is not in normal mode, iTunes/Finder can not recognize it directly. Thus you need to put your iPhone into Recovery mode.
For iPhone 8 or later (iPhone X/11/12 included): Quickly press and release the Volume Up button and then do the same to Volume Down button. After that, press and hold the Side button until you see the Recovery mode screen. Don't release the button when you see the Apple logo.
For iPhone 7/7 Plus: Press the Volume Down button and Side button at the same time, release them when you see the Recovery mode screen.
For iPhone 6 or earlier: Press Home button together with Side button, don't let them go until you see the Recovery mode screen.

After getting your iPhone into Recovery mode, iTunes will pop up a window with Update and Restore button. Choose any one of them to solve the issue.
Follow the instruction and wait to finish the whole process.

6. Contact apple support for hardware check
Have you tried all the methods, but iPhone just doesn't work? In this case, then the solution could be to turn to an expert.
Moreover, through the official Apple website in the Apple Support section, it is possible to contact a specialized operator via email or chat, reporting already from the home page for which type of device you need assistance with.
Fortunately, by telephone, you can phone the Apple hotline, which is always ready to help you.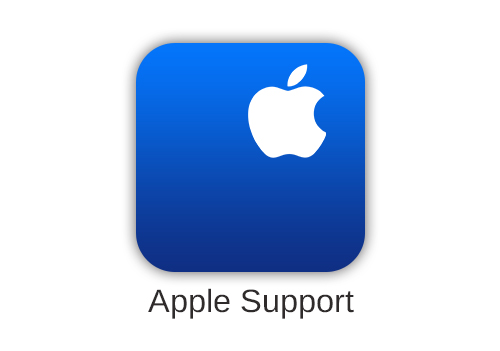 Conclusion
Above is all the effective methods to solve the issue that iPhone won't turn on. No matter what your device or system version is, the most vulnerable iPhone X and iOS 15 or any other devices and versions, you can try those methods. Among them, the Umendit will definitely serve you best for the powerful function and no data loss feature. Just download and give it a try!