Fortnite is a years-old popular game like PUBG with a massive fan following. Similar games have been introduced, but the craze of Fortnite does not seem to fade. However, people have raised a popular trend to hide the identity or pretend to be the opposite gender during the game.
To encourage the trend, you can find multiple Fortnite Soundboard. To make the selection easy for you. However, we have listed Soundboard for Fortnite that you can try out for applying sound effects and becoming a celebrity or cartoon character.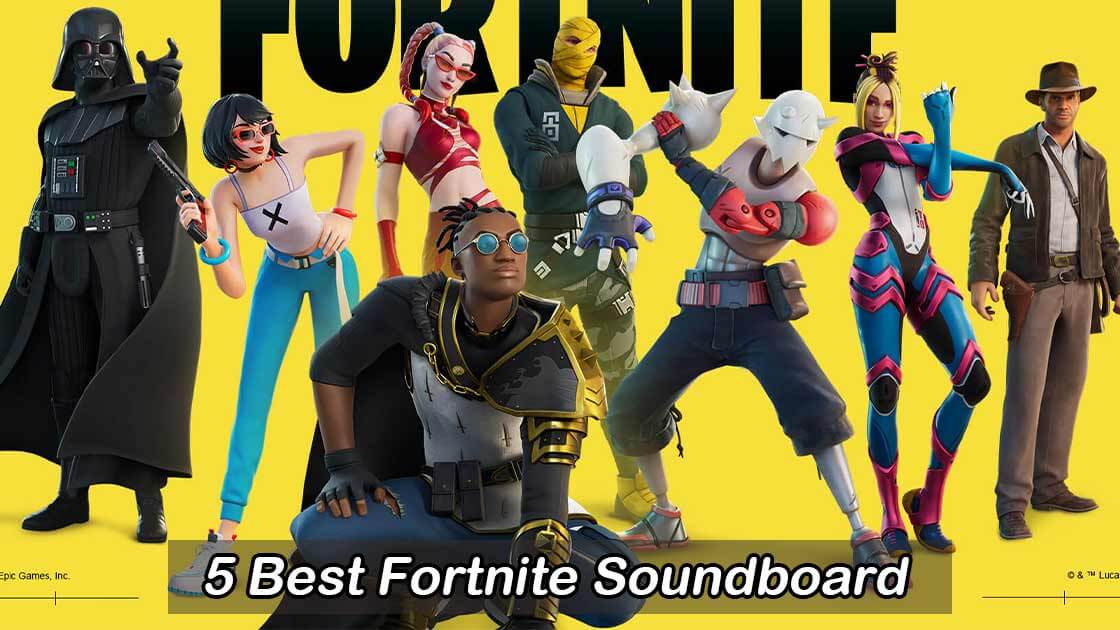 Best Fortnite Soundboard for PC You Must Try
Are you willing to ace this video game without revealing your identity? Try out these highly-functional versatile Fortnite soundboards:
UnicTool MagicVox is an all-rounder voice changer& soundboard offering real-time voice modulation on different platforms. For instance, you can become a woman, robot, alien, or chanter in Fortnite, you can also set keybings for your favarite Fortnite Streamers' voice as soundboard like Tiko, or Fornite Champions. It integrates seamlessly with Fortnite and works smoothly without distortion. Try this free-to-download application to witness flawless soundboards.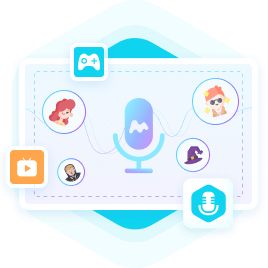 A Real-Time Voice Changer
It allows real-time voice modulation.
MagicVox conveniently and smoothly integrates with several platforms.
You can set key binds to different voices and emoticons to keep them under your fingertip.
It offers over 150 preset voices.
With more than 200 background voice effects, you can make simple chat a fun conversation.
Pros
User-friendly interface.
Efficiently change the voice.
Allows customization to produce distinct voices.
Cons
Limited features in the free version.
AV voice changer is a professional soundboard that facilitates users to modify and conveniently access any voice characteristic. It is based on advanced virtual driver technology and smoothly integrates with Fortnite.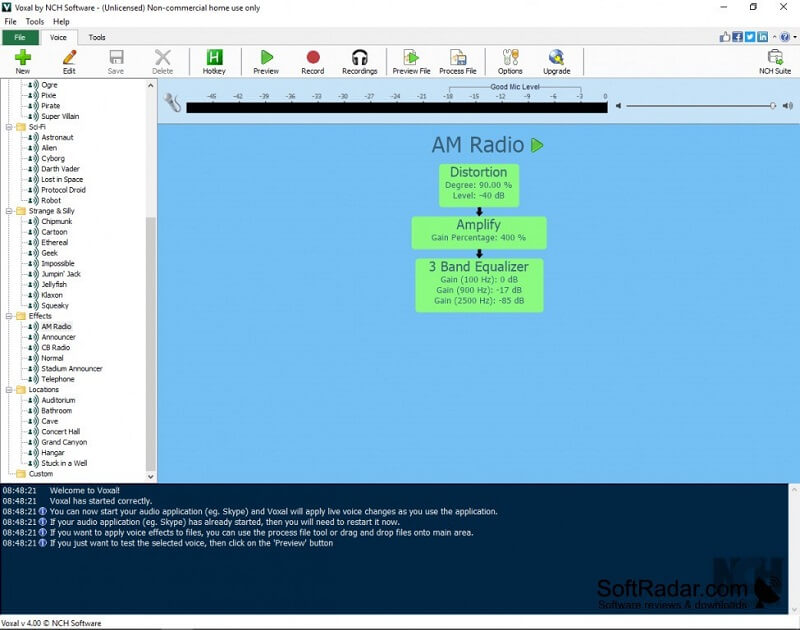 Key Features
It not only allows you to record the voice but also preview the recording.
It facilitates the user to change voice in real-time to prank friends and other players.
The addition of voice Morpher assists in adding voice attributes, beautifying voice, and other advanced features.
AV soundboards are highly compatible with working across multiple platforms.
Pros
Easy to use interface.
Have modern design.
Multiple present filters and sound effects are available.
Cons
Sometimes glitches during live streams.
Voicemod soundboard is another great voice modulator for content creators, YouTubers, and gamers to change their voice in Fortnite. It is perfect to sound like a robot, an alien, a sweet girl, and many other voices. Surprisingly, it lets you have complete control over your vocal while mimicking the character.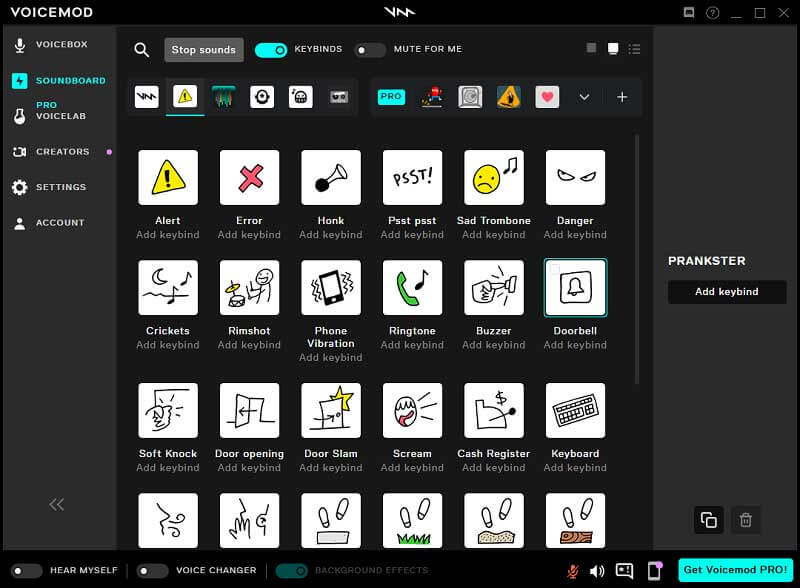 Key Features
The Fortnite soundboard is ideally compatible with many streaming platforms.
It offers more than 42 sound effects to perform as background voices for fun.
It allows the user to transform any sound effect into an audio file to chat with your friend.
You can customize your voice to generate an entirely new one.
Change your voice into real-time with hidden charges.
Pros
Unleash your creativity.
A high-quality tool to improve the experience.
Easy to set up and use.
Cons
It only works with windows.
The versatility and exceptional functionality have made the Clownfish Fortnite soundboard rank among the best soundboards. The best soundboard for PC allows you to unleash your creativity and generate entirely new voices.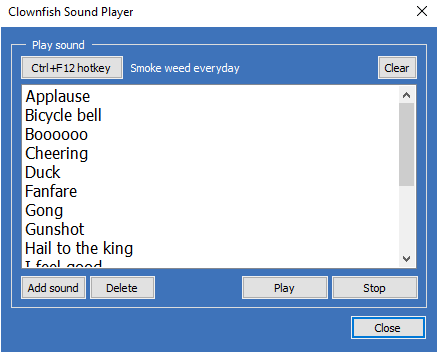 Key Features
It is easy to set up and has an accessible soundboard that works well with Windows. Clownfish automatically connects with all applications that have access to the microphone.
The voice assistance is a fantastic addition to convert text into a highly professional speech which is a strong tool to confuse friends.
A wide range of background voices is available to keep under your fingertips.
If you want to enhance the fun and craze, you can do it with clownfish and layer the background music with the voice to make memorable moments.
Pros
Facilitate favorite sound effects importing.
You can customize the voice according to your preference.
The intuitive interface is designed to facilitate beginners.
Cons
Not ideal for a professional setup.
MorphVOX soundboard is well-known due to its high outstanding and affordable services. You can change your voice in a few minutes without third-party integration and professional assistance. Download MorphVOX on your PC and surprise your friends with robotic voices during the live game.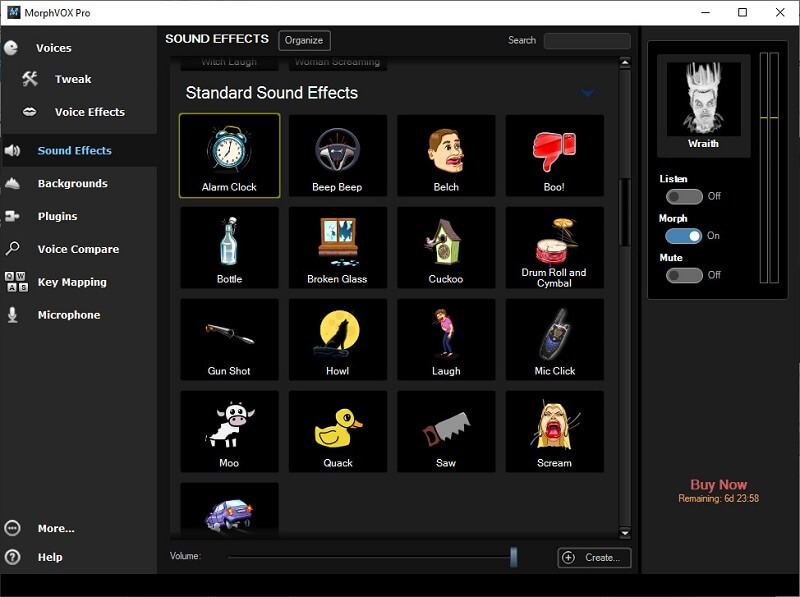 Key Features
MorphVox has an effective voice cancellation to cease annoying background voices during calls and live streams.
This is one of the best Fortnite soundboards for PC that integrates seamlessly with Mac and Windows 8, 8.1, 10, and 11.
It allows you to add background music and funny voices to take the fun game to the next level.
Pros
Easy to use interface.
High compatibility makes it accessible.
Allows customization to unleash creativity.
Cons
Limited features in the free version.
Conclusion
Fortnite is a well-known game played worldwide. To enhance the fun and improve the experience, people can devise the idea to incorporate an effective and functional soundboard. If you also want to prank a friend during a live call, try the soundboards mentioned above.
Even though every application has unique features offering an astonishing experience, it is hard to use MagicVox. It is an amalgamation of new and traditional tools to cover every editing and voice modulating aspect. If you want to experience the best Fortnite soundboard, UnicTool MagicVox is the right option for you.