Are you looking for an app to change your voice to something funny to share with friends or when playing online games? Or are you looking specifically for an amazing Sonic Voice Generator for fun and when playing online games?
Whatever your need is, we have mentioned many great apps in this article covering all platforms and devices depending on your need. Next time you are in the market for something like a sonic voice changer, you can always come back and read this article for the best apps.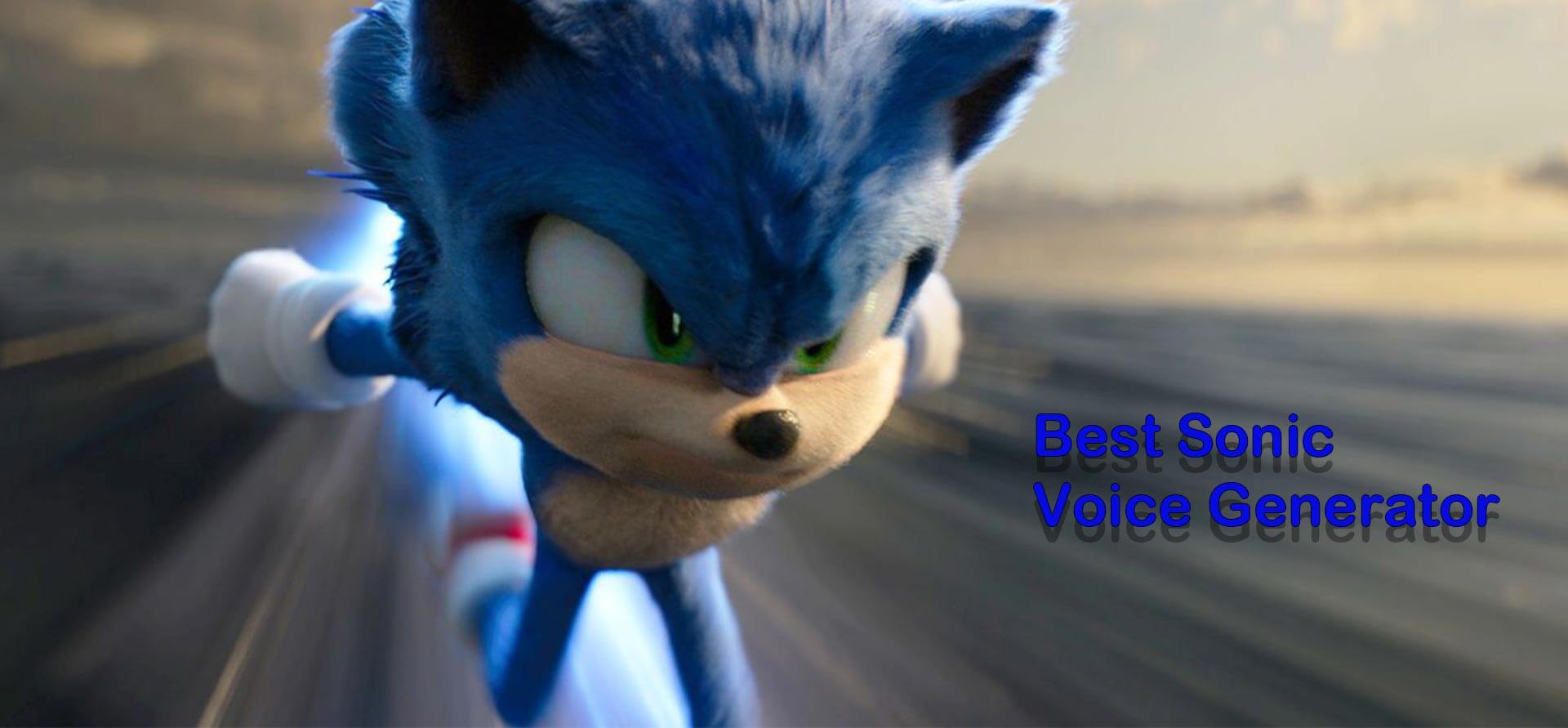 Part 1.

Best Sonic Voice Changer for PC

This section of the article will discuss a few of the best in the market if you come here looking for a Sonic Voice Generator. While they do not specifically have a Sonic Voice Generator, they have amazing tools to accomplish a perfect job.

You have come to the right place if you are looking for a sonic voice changer, as MagicVox is the best real-time PC software with over 200+ sound effects. You can use any effects while chatting or when playing games online.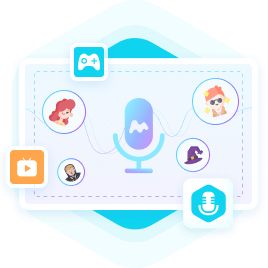 A Real-Time Voice Changer
Fantastic support for real-time voice emulation in games, chatting, or meetings.
With a click of a button, you can change your voice into as many different voices as possible.
More than 200 voice-over filters.
Pros
Huge library and intuitive controls
Real-time selection and changing of voice profiles
A lot of profiles and filters come with background noise making it more realistic and fun
Great hotkey support allowing you to change voices on the go
Cons
The free version has limited filters
Two options of yearly and quarterly subscriptions to use all the features
It has a dedicated app so that it might take a chunk of your PC processing power
User Comments:
One of the best sonic voice changer apps out in the market, our recommendations are with this app.
Voicemod may not be a sonic voice text-to-speech software but having numerous practical features and the ability to use it in real-time during your gameplay sessions makes up for it.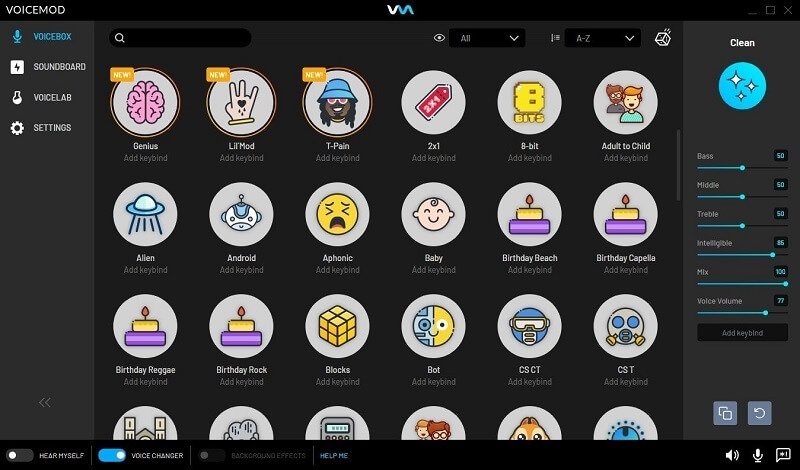 Pros
A free and straightforward to use Sonic Voice Generator app on PC
You can make profiles for different games and apps with different voice changers, and the app will automatically switch it for you
The app is quite beautiful, making you want to use it more often
The developers release new themes regularly, calling in prominent YouTubers and gamers to enhance user experience
You can join the beta program to try out new experimental features
The Voicemod app allows you to make voice skins and avatar profiles for your VR sessions
Cons
Still not available for Mac users, so they may have to rely on other alternatives or Bootcamp
You need to buy the pro license to use all the features
User Comments:
A fantastic app and community you can be a part of to have the best experience when communicating online.
MorpVox is another unique Sonic Voice Generator for your games that you can use when streaming live games or just having fun with friends. You have the option to use the pro version for more detailed features.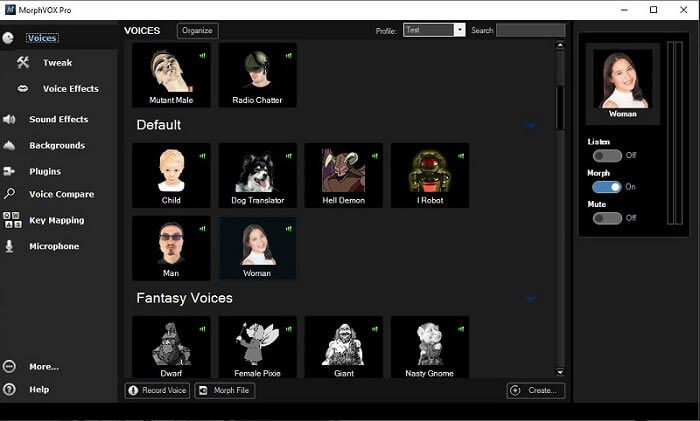 Pros
Best Sonic Voice Generator experience with the Pro version with amazing features
Allows modulation of your voice in real time for all your online communication and gaming needs
Two spectacular options, Skinned and Studio mode
The skinned mode has numerous pre-existing profiles to change your voice for the best results easily
Studio modes let you explore all possibilities to enhance your voice-overs to the next level
Available for both windows and mac
Superior voice learning tech allows you to maintain realistic and top-notch sound quality with clear background noise cancellation
Easy to use interface and clear palette
Optimized for online gaming
Cons
The Freemium version has minimal voice-over options
User Comments:
A pro voice editor, the price is a little expensive.
Part 2.

Best Sonic Voice Generator Text to Speech Online

If you are looking for the best Sonic Voice Generator, we have 2 of the best you can use.

Uberduck is an AI-powered open-source voice changeover with thousands of voice-over options where you can synthesize your custom ones. It is the best Sonic Voice Generator, as you can make your audio app in minutes.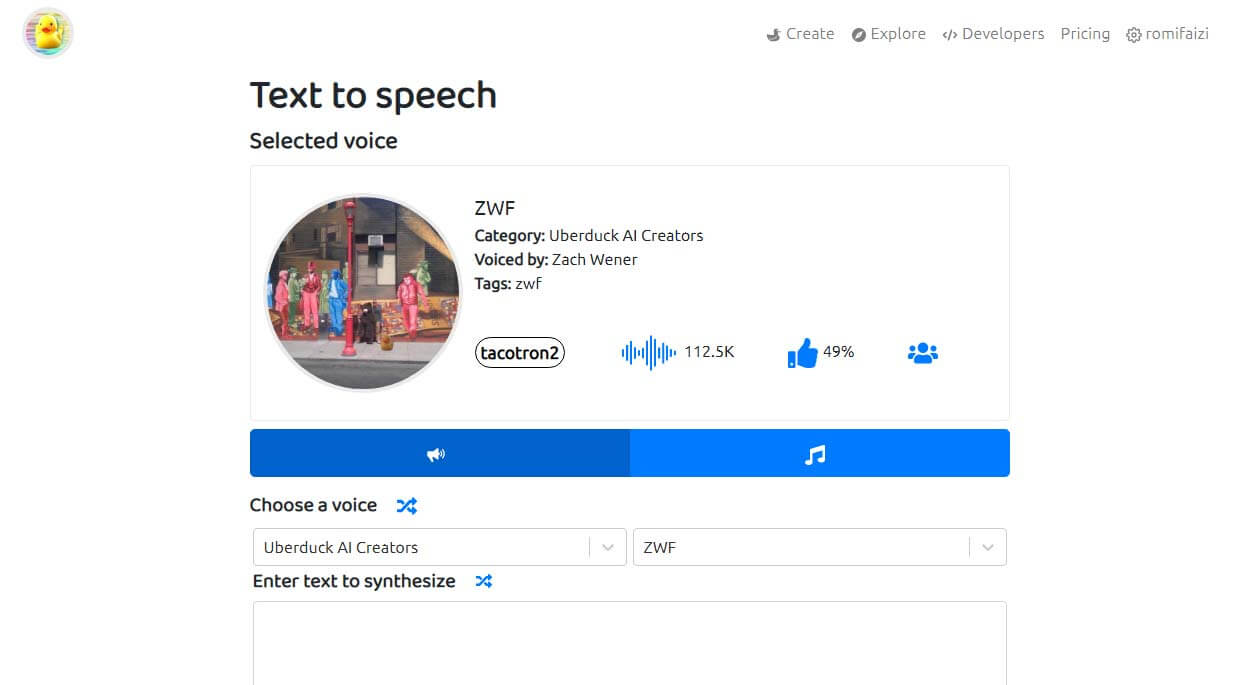 Pros
5,000+ options for voice-overs for the best fun
You can make your audio apps with their APIs that are both intuitive and easy to use
Huge ML community that adds value to the creator tool and AI research
Open-source code and community and therefore, no data or profile mining
Best text-to-speech APIs
The free version has over 2,000+ voice-over options
It is an online tool making it easy to use on any device having a browser and internet connection
Takes privacy very seriously
The developers are adding new and exciting things to the app in the future
Cons
Many payment options that might confuse new users
Still an experimental tool, so it might not be as polished
User Comments:
A great open source program for those who love supporting indie projects which is ever-expanding and evolving
Fakeyou is one of the best sonic voice text-to-speech tools available online. This online free tool can help you make a sonic voice changer dream a reality for your videos or online interactions with friends.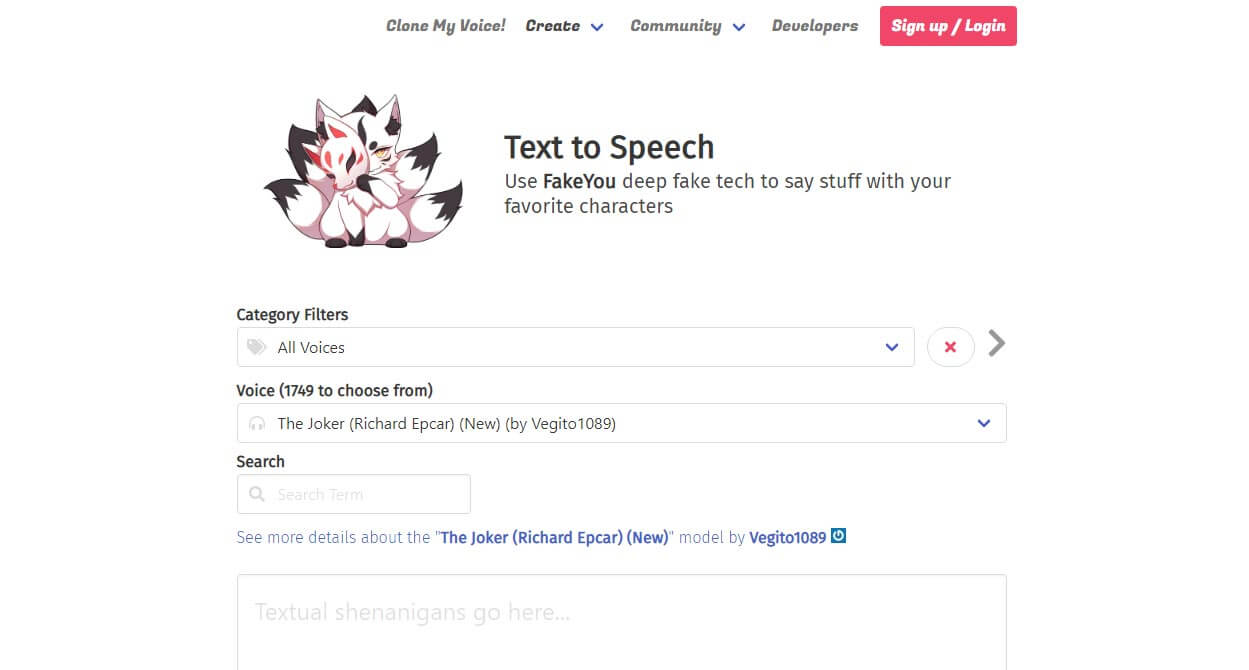 Pros
Online free tool and don't need to download or install any apps
All it needs is to visit their website and change voices
The tool is not hidden behind any microtransactions or paywall
Open-source website and great supporting community
Deep fake technology makes it the best sonic voice changer
You can easily clone your voice to make a new synthesizer
More creative tooling and a range of production enhancers are in the pipeline
All the voice-overs are realistic
You can download your voice-overs in the most supported formats
Cons
The tool sometimes fails to give the desired results like converting to generic voice-overs
Cannot correctly process complicated statements and the results are entirely different from what was intended
User Comments:
Deep fake is the future for video and audio editing, allowing the user to make excellent audio files like in a professional studio.
Part 3.

Best Sonic Voice Changer App

This section details different apps you can use on your mobile phones for great sonic voice changer applications.

Soundboard is a great app for Sonic Voice Generator needs on your mobile devices available to all android devices, which you can also use on PC using an android emulator.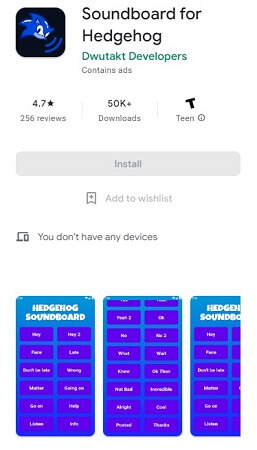 Pros
Many funny sounds that you can use to prank your friends or have fun online
Easy to use the app on your mobile phones and android tablets
Simple UI with multiple options
Available for most android devices
Cool phrases and sounds from the games that you can use for multiple scenarios
an average user rating of 4.7 stars and over 50,000 downloads
free app available on most android app stores
Cons
simple software, so not a lot of advanced features
only available on mobile phones, so PC users have to use other alternatives
VoiceTooner is another Sonic voice changer app that you can use on your mobile phone for fun with many sound effects and features.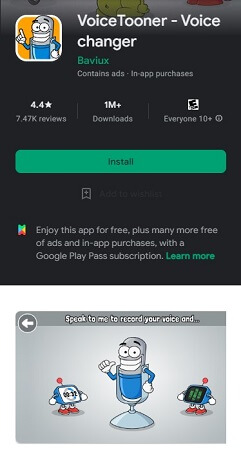 Pros
Easy to use steps by recording your voice and changing to any profile or character with a single tap
More than 20 sound effects
Change your voice to your favorite characters and cartoons
You can easily save your changed recordings to use later
The app allows you to create funny videos from the changed sounds
You can unlock all characters by paying a small fee
Take data safety really serious and protects your data
An average rating of 4.3 stars and over 1 million downloads
Cons
The free version uses ads for staying alive
Have many in-app purchases
No proper preview to test new voices before you have to buy
Some of the voices seem generic
You can download this app Only for Android devices while there is no surety of the future
Want to change your voice in fun and fabulous ways? Looking for a Sonic Voice Generator for free? Voice Changer Plus is your answer to these questions with fantastic voices and sound effects.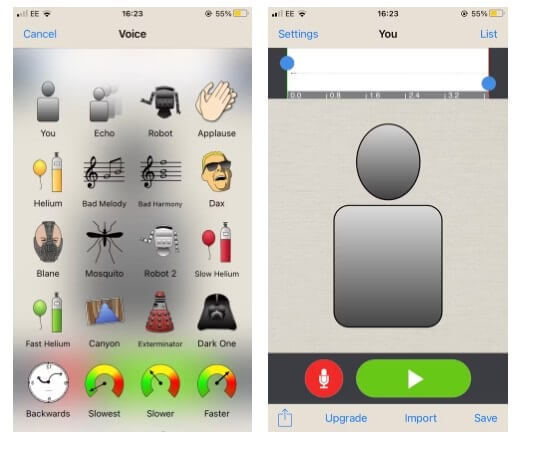 Pros
More than 55 voice effects to try out, and numerous background sounds
The app allows you to save all your recordings and share them when needed
Excellent layer options to merge a few different sound effects
Simple trimming tool to edit audio files to your liking
The app gives a fantastic support for complete voice-overs
Use the premium features for photo sharing
Cons
The free version shows ads after a few tries
The app needs a lot of new variety
Conclusion
In this article, we share many voice changer apps you can use if you are looking for the best Sonic Voice Generator on your device. We have shared online tools, mobile apps , and PC software to give you a wide variety of sonic voice changer alternatives.
It's your choice now to choose one of these apps, but we recommend
UnicTool MagicVox
is the best app as it has many great features mentioned above and evolving tools and techniques that you can always use.Come and have a free trial on MagicVox to enjoy sonic voice generator!