Is your iPhone locked, and you don't know the 4 digit passcode? Do you want to regain access to your iPhone after you have completely forgotten the 4 digit passcode? It may seem like there's no escape from this situation, but don't fret! We've come up with 3 solutions that will help you resolve this issue with minimal effort.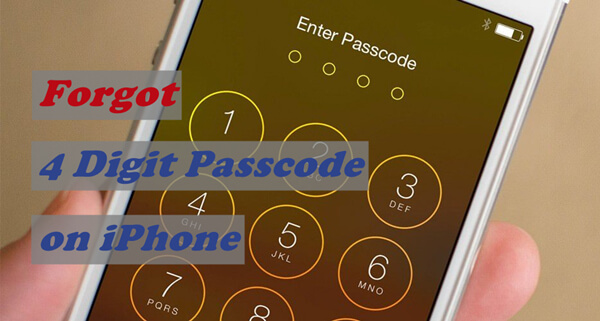 Part 1.

Stop Guessing Your Passcode Blindly!

What is the first thing that most people try whenever they forget a lock screen passcode? They start entering random numbers on the passcode screen trying to bypass the lock. However, that is not what you are supposed to do with iPhone. High-end security and users' data protection are the core concepts of Apple devices. That is why any unusual activity on iPhone can lead to several negative repercussions.
First 5 incorrect attempts - You are allowed to continue trying the passcode.
6 successive incorrect attempts - "iPhone is disabled, try again in 1 minute".
7 successive incorrect attempts - "iPhone is disabled, try again in 5 minutes".
8 successive incorrect attempts - "iPhone is disabled, try again in 15 minutes".
9 successive incorrect attempts - "iPhone is disabled, try again in 60 minutes".
10 successive incorrect attempts - "iPhone is disabled, connect to iTunes."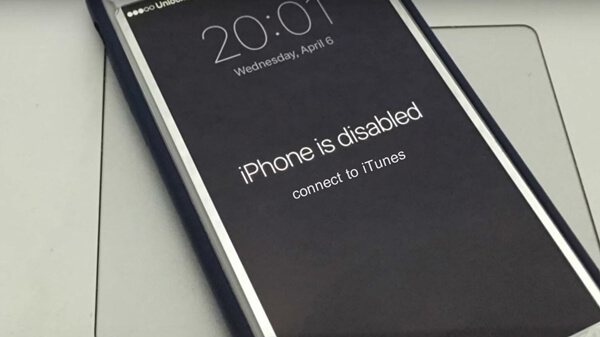 Do you know what's the worst that can happen in this situation? Some users would have everything erased from their device if they initially turned on the safety feature, which permits the deletion of everything on your iPhone if someone tries to access the device by entering the wrong passwords consecutively.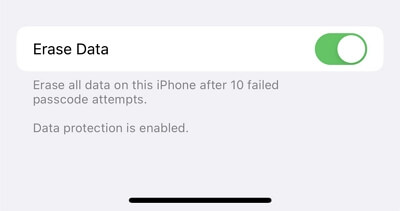 Therefore, it's obviously not wise to guess the passcode blindly when you have forgotten it. Then what should we do? Check the following sections to find the answer!
Part 2.

Back Up Your iPhone Right Now!

It is sad to know that there is no direct way of recovering the screen passcode. Utilizing any possible solutions leads to the device's restoration, which means everything will be deleted, including files and settings.

That is why it is ideal for backing up your data with iTunes. However, it is only possible if you have already synced your iPhone with iTunes.
1

Turn on your computer and update iTunes to its latest version before opening it.

2

Establish the connection between your iPhone and computer via the official USB cable.

3

Select your device and tap on the Summary tab in the iTunes window. Scroll down to find the Backups section. 

4

Tap on the Back Up Now option that appears on the right side under the Manually Back Up and Restore option.

5

Wait for a few minutes to complete the backup process. 
Once you are done with the backup, you are ready to begin the unlock process using the solutions below.
Note
If you want to password-protect your backup, you should select the Encrypt iPhone Backup option in the Backups window before proceeding to step 4. Then follow the instructions on the screen to complete the encryption process.
Encrypted backups also contain information regarding Apple Health data, HomeKit information, and account passwords stored on the device. 
Part 3.

Unlock iPhone Without Passcode via LockEraser

If you are looking for the most effective way to eliminate this forgotten passcode issue, LockEraser is the best solution to consider. It is a third-party app that had helped thousands of iPhone users unlock their devices when they forgot 4 digit passcode on iPhone.

Below are some important features to consider before we move on to the step-by-step guide on utilizing this app:
Unlock your iPhone without any passcode in the fastest way.
Unlock Apple ID/screen time passcode and bypass MDM easily.
User-friendly interface and clear instructions make it easy for anyone to use.
Compatible with almost all iOS devices and iOS versions (including iPhone 13 and iOS 15).
Professional, secure and trusted by users around the world.
Free trial is available for every new user.
1

Download, install and launch LockEraser on your computer. Select "Unlock Screen Passcode" mode.

2

Choose the firmware version provided based on your device model and click "Download". Then wait a few minutes for LockEraser to download and verify the firmware package.

3

When the extraction is completed, click the "Unlock" button. When the unlocking work is done, you will see the notification on the screen.
Part 4.

Unlock iPhone Without Passcode via iTunes

You can also restore your device using iTunes to resolve the issue of forgot 4 digit passcode on iPhone. However, there are a few conditions to satisfy. Below are some important points to consider in this regard:
1. This process will not work if the "Find My iPhone" feature has been turned on. 
2. For iOS 11.4 and later versions of the operating system, this process also requires turning on the "USB Accessories" feature. 
3. The iTunes method only works if you have already synced your iPhone device with the same iTunes.
If your device meets all the conditions mentioned above, you can follow these steps to remove the screen passcode without a password using iTunes:
1

Connect the disabled iPhone to your PC via official USB cable and open iTunes.

2

Select your iPhone device and click on the Summary tab.

3

Press the Restore iPhone options in the Summary window and select the Restore option that pops up to confirm the restoration process.

4

Wait for a few minutes to complete the restoration process. Then, select Restore from this backup if you have created a backup following the steps in Part 2.
Part 5.

Unlock iPhone Without Passcode via iCloud

The iCloud method also involves erasing the data on your phone and performing a factory reset. The following are some conditions to keep in mind before starting the process:
1. It only works if you have already enabled the "Find My iPhone" feature on your disabled iPhone.
2. You will also need your Apple ID credentials to log in to the iCloud website.
3. The disabled iPhone must have internet connectivity for this process to yield results.
Below are the steps you need to follow if you want to resolve the forgetting 4 digit passcode issue on iPhone via iCloud.
1

Go to the Apple iCloud and log in using your Apple ID credentials.

2

Select Find iPhone first, then tap on the All Devices option and choose the device you want to reset.

3

In the last step, click on the Erase iPhone button to start the reset process. When it's completed, and you'll have your screen passcode removed.
Bonus:

Tips on iPhone Passcode
1. How to Change or Reset iPhone Passcode?
Step 1. Go to Settings > Touch ID & Passcode or Face ID & Passcode.

Step 2. Enter your existing passcode and scroll down to tap on the Change Passcode option.

Step 3. Enter your old passcode and create a new one.
2. How to Avoid Forgetting iPhone Passcode?
If you are prone to forgetting your iPhone passcode, the following are some points to consider that will lower the risk:
Always write your passcodes in a personal diary or share it with someone close to you if there are no trust issues.
Avoid setting up too complex passcode on each device you use.
If you are using two or more iOS devices, remember not to confuse the passcodes.
Conclusion
No one likes to be stuck on the disabled iPhone screen. When you have unfortunately forgotten 4 digit passcode on iPhone, there are many possible solutions and suggestions that can help you solve the issue. Powerful iPhone unlocker LockEraser is the most convenient and easiest one as it does not involve any pre-conditions, and anyone can use it due to its user-friendly interface.