Are you experiencing frequent app crashes on your iPhone, and the problem does not seem to end? Do you have trouble connecting your iPhone 11 to a communication network? Are you looking for ways to wipe out data from your iPhone before you resell it in the market? Do you think the software of your iPhone device needs to be improved because it consistently lags?
If you identify with any of the problems noted above, a hard reset is all you need. Luckily, there are many ways you can hard reset your iPhone with or without a password. This guide aims to answer your queries about how to hard reset iPhone 13/12/11 without involving any complex procedures.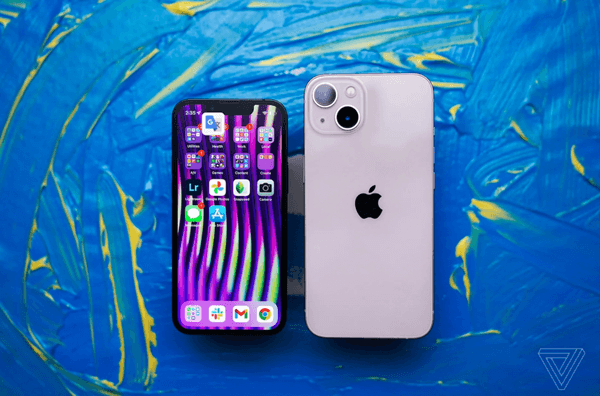 Part 1.

What Is a Hard Reset on iPhone?

Before we actively proceed to learn how to factory reset iPhone 13/12/11, let's discuss some key aspects or characteristics of a hard reset to make an informed decision.

Also known as a factory reset, a hard reset erases all the settings and memory on your device and brings new life to it. It restores everything stored on your device and brings it back to a brand-new condition similar to its factory setting.

Besides refreshing the system's settings to its normal or default condition, a hard reset is an effective tool for users who want to sell their device in the market. Therefore, it is important to know how to hard reset iPhone 11 or any other iPhone device to ensure your device's security and enhance its performance.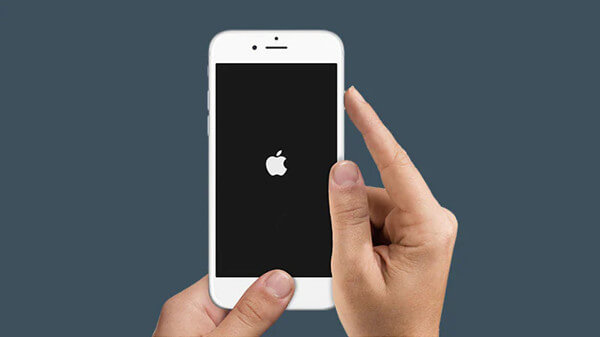 Below are some points that summarize what factory resetting your iPhone could mean for your device.
Hard reset erases all the contacts and calendar schedules from your device.
It deletes all apps and associated data stored on your device.
All login credentials stored on the device will be removed: saved Facebook passwords, Gmail logins, bank details, etc.
It removes all the connected networks from the settings. In other words, you will lose all the passwords for wifi connections at home, office, college or any other place.
A hard reset also means that the Apple ID and its credentials will be wiped out.
After a hard reset, you will lose all the photos, videos, office documents, and education files stored on your device.
All information stored on the Apple Wallet will also be removed from that device.
Part 2.

How to Hard Reset iPhone 13/12/11 with Password

Hard resetting an iPhone with the help of Settings is the quickest fix one can try if you are encountering problems such as irregular app crashes and consistent lag in the system. However, you are required to enter your screen passcode during the process to get the job done in this regard. Below is a step-by-step guide on how to hard reset iPhone 11 via settings.
Step 1: Open Settings on your iPhone 11/12/13
Step 2: Click on General, scroll down to select Transfer or Reset iPhone.
Step 3: Tap the Erase All Content and Settings option that appears in the new window. Enter your passcode to confirm that the real owner is accessing and restoring the device.

Step 4: After that, the phone will automatically erase all the content from your device and bring it back to the factory-like settings.
People who want to sell used iPhones in the market for any reason find this method relatively quick and easy as they know their passcodes, and the process only takes a couple of minutes.
But what about users who cannot refresh their stuck iPhone screen, which shows nothing except an Apple logo that keeps shining? In this situation, too, we assume that these users know their passcodes but cannot access their devices because the phone is completely frozen. For users in such a situation, the methods below are more appropriate.
Part 3.

How to Factory Reset iPhone 13/12/11 without Password
1. Through iTunes
Hard resetting an iPhone using iTunes is an excellent way of wiping all the data from your frozen iPhone to bring it back to life.
Step 1: As a first step, it is ideal for updating your iTunes app to its latest version. This update helps prevent bugs during the reset process and ensures the smoothness of the factory reset process.
Step 2: Connect your iPhone 11/12/13 device to the computer via an official USB cable.

If you want and have time, you can go for the "Back Up Now"option to create a backup of your data before deletion. It may be a time-taking activity, but it ensures the data eliminated via factory reset has a backup in place to avoid permanent loss of data.

Step 3: Open iTunes on your computer and select the device's Summary.
Step 4:Tap on the Restore iPhone button in the first row on the top of the window that opens. In some iPhone models, iTunes will ask for confirmation of the action. You can do so by clicking on the Agree button in the prompt that appears.
2. In Recovery Mode
In case your computer does not recognize or detect your iPhone or iPad, you will need to put your device in recovery mode first in order to reset it.
Step 1: Connect your troubled iPhone device with a computer that has the latest version of iTunes installed with the help of the official USB cable provided by Apple.
Step 2: Open the iTunes app on your computer.
Step 3: Press and hold the side button for your iPhone while immediately connecting your iPhone to the computer. Keep holding the button until you see the recovery mode screen on your iPhone, then release it.
Step 4: Click on your iPhone device in the iTunes app and select the Restore option that appears in the window after clicking the Summary tab on the left in iTunes.
3. With LockEraser
LockEraser tool is a third-party app that is nothing less than a blessing for people who want to perform a factory reset on their iPhones without knowing the passcode. It is a highly reliable and fastest tool to reset your iPhone 13/12/11 when all other methods fail to work. Let's look at some key features before going into detail regarding the steps involved in the process.
Does not require any Apple ID credentials or screen passcode.
The quickest and fastest way of factory resetting iPhone 11/12/13 with minimal steps.
Help you unlock and delete Apple ID if you have forgotten one.
Capable of removing various iPhone locks: screen lock, screen time lock, and MDM lock.
Compatible with all iOS versions and devices including iOS 15 and iPhone 13 models.
1

Download, install and launch LockEraser on your computer. Choose the Unlock Apple ID mode, then get your device connected.

2

Click the Start button to remove the Apple ID and iCloud account presently associated to your iOS device.

3

Wait patiently while LockEraser is unlocking Apple ID for you. It won't take long.

4

In just a few seconds, LockEraser will get the unlocking work done.
Bonus:

Hard Reset VS Soft Reset

Hard reset is not the only option when your device starts behaving abnormally. Sometimes a soft reset is all you need to get the job done in this regard and enhance your phone's performance.

The key difference between the two is that soft reset does not delete data from your phone. As merely a restart of a device, soft reset is relatively easy to perform and just involves pressing some keys to refresh the system settings. Check the following methods to perform a soft reset on various iPhone models.

For iPhone 8 and Later Devices
Step 1: Hold down the volume up button and release it, and repeat the process with the volume down button.
Step 2: Long press the side button on your iPhone until the the Apple logo appears.
For iPhone 7/7 Plus
Step 1: Press and hold the volume down button and the power button simultaneously.
Step 2: Keep holding until you see Apple logo on the screen. Leave the buttons and the phone will restart.
For iPhone 6 and Older Devices
Step 1: Press and hold the power button and the Home button simultaneously until the Apple logo appears on the screen.
Step 2: Your iPhone will restart in a few seconds, indicating the completion of the soft reset process.
Conclusion
Resetting an iPhone is an excellent way to fix problems with inefficient performance and lag. Of all the methods discussed above, LockEraser appears to be the most efficient and time-saving factory reset method that involves no complications or passwords. Go for it and you'll get a fresh "new" iPhone!