"If I sign out of iCloud, will I lose everything?" is a common question amongst myriads of Apple users. For some reason, you might be obliged to sign out of your iCloud account. Whether you want to switch your ID or other reasons, you will probably be concerned with the safety of files already in iCloud. Therefore, it is vital to have a crystal-clear understanding before making a move. This article gives you the most straightforward and practical guide on what happens to your data when signing out of iCloud.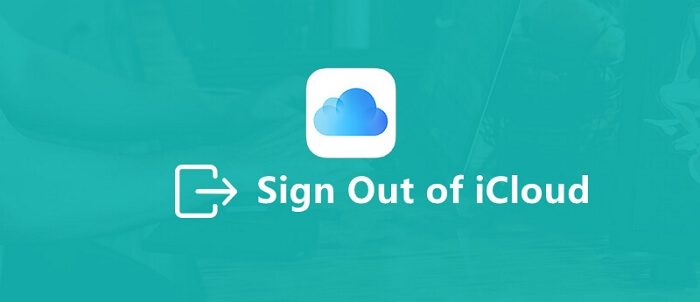 Part 1.

If I Sign Out of iCloud Will I Lose Everything?

The simple answer to this question is NO! If you sign out of iCloud, just know you are not going to lose everything. It only means that you stop using iCloud and its related services such as iCloud Backup and iCloud Keychain. Therefore, new data won't be synchronized with iCloud servers, but your previous iCloud backups will remain.  

When you sign out of iCloud, you will be asked whether you want to delete or retain the data on your mobile phone. Therefore, the decision to keep data on iCloud depends upon you. The data stored in iCloud will not be available on your device but iCloud.
Part 2.

How Do I Sign Out of iCloud Without Losing Data?
For Mac
1

On your Mac desktop, click the "Apple" logo and choose "System Preferences".

2

Click your "Apple ID", followed by "Overview" just below your account image and name. If you use macOS High Sierra or earlier, click "iCloud".

3

Hit the "Sign Out" box to sign out of you iCloud account finally.

4

If you want to a keep a copy of your iCloud data on your Mac, make sure that you select the appropriate checkboxes and click "Keep a Copy". If you want to keep a copy of your Safari passwords on your Mac, click "Keep on This Mac".
For iOS 10.3 and Above
1

On your iPhone, navigate to the "Settings" app.

2

On the top of the "Settings" page, locate and click your account name.

3

Scroll down the menu to locate the "Sign Out" option. Hit this "Sign Out" tab to proceed.

4

If the "Find My Phone" service is activated on your device, you will be prompted to enter your password. Simply enter the correct password to confirm your identity.

5

Check the checkboxes to select the items that you want to keep on your device.

6

Once you are satisfied with the selection, hit the "Sign Out" option to confirm.
For iOS 10.2 and Below
1

Navigate to the "Settings" section on your iOS device.

2

Scroll down the options displayed and select the "iCloud" option.

3

Hit the "Sign Out" button, then confirm it when requested.

4

After confirming to sign out, you will see some pop-up boxs concerning your iCloud data. Read the messages carefully and make the right decisions.

5

You will be prompted to provide your Apple ID password for iCloud to turn off "Find My iPhone." Enter the correct Apple ID password and hit the "Turn Off" button to confirm it.
Part 3.

What if I Can't Sign Out of iCloud?

Before you sell your iPhone or give it away, it is a good practice to sign out of an iCloud account. Well, it is not always an easy ride to sign out of iCloud. Normally, you navigate to the iCloud system preferences and click "Sign Out". However, things can turn inside out. The "Sign Out" button may be greyed, untappable, unclickable, or irresponsive. In other cases, the signing out process loads but gets stuck or display messages like "failed" verification. Some of the causes include:
1. There is no internet connection on your device or the connection is unsteady
2. The Apple ID or password is wrong
3. Your phone is being restored
4. Device restrictions prevent you from signing out of iCloud
If you can't sign out of iCloud, try the following fixes:
1. Force Restart Your Device
A force restart is known to cure minor glitches on your device. It is one of the first resorts and yet successful methods employed by many people. These minor glitches could be the cause of your inability to sign out of iCloud.
For iPhone 13/12/11/X/XS/XR/8/SE (2nd generation), first press and release the volume up followed by the volume down button, then press and hold the side button. When the Apple logo appears, release the button.
For iPhone 7, simultaneously press the volume down and Wake buttons. Release the buttons when the iPhone boots up.
For iPhone 6s/SE (1st generation), press and hold both the Wake button and the Home button at the same time. When the Apple logo appears, release both buttons.
2. Check Your iCloud Settings
When your device's message is being restored hits your screen while trying to sign out of iCloud, you need first to check your iCloud Backup. Check whether the iCloud Backup is being restored. If it is true, you can cancel the process or let it finish before signing out of iCloud.
Simply navigate to Settings > [Your  name] > iCloud > iCloud Backup on your device. Select "Stop" to cancel or "Don't Stop" to complete the backup restore process.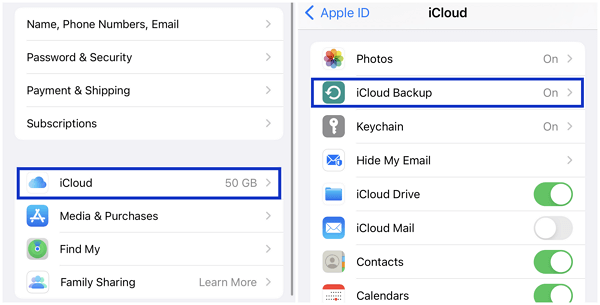 3. Reset Network Settings
Some network settings could be a hindrance to successful iCloud sign-out. You can clear your network settings to see if it can fix the issue as follows.
On your iPhone, proceed to Settings > General > Transfer or Reset iPhone > Reset. Choose the "Reset Network Settings" option to reset your network.

If your Wi-Fi is problematic, switch to cellular data. Simply navigate to Settings > Cellular and toggle to turn it on.
4. Disable Screen Time
When the screen time feature is enabled on your device, it may stop you from successfully signing out of iCloud. So if you fail to sign out of iCloud, try disabling screen time and see if this works.
Step 1. Go to Settings > Screen Time. Scroll to the bottom of the page, find the "Turn Off Screen Time" button and tap it.

Step 2. Enter your Screen Time passcode if prompted and then confirm your decision to turn it off.
Part 4.

What Is the Difference Between Apple ID and iCloud ID?

Apple ID and iCloud ID remain confusing to scores of Apple users, and it is easy to see why. The genesis of the whole confusion is that Apple ID is used as a username to access Apple and iCloud accounts. Both Apple ID and iCloud ID are Apple accounts. However, the two closely related IDs are different.

Apple ID can be thought of as the parent ID for your general Apple account. When you buy an Apple device, say an Apple TV, iPhone, iPad, or Mac, you need an Apple ID to access the various Apple products. With this Apple ID, you can log in to various Apple services and products like iTunes Store, iMessage, and iCloud. Even if you have multiple Apple products, you only need a single Apple ID to access them. Again, if you want to order something from Apple Stores or Apple sites, your Apple ID becomes crucial. It identifies you as an Apple user, and this explains why every Apple user will be requested to create an Apple ID to use.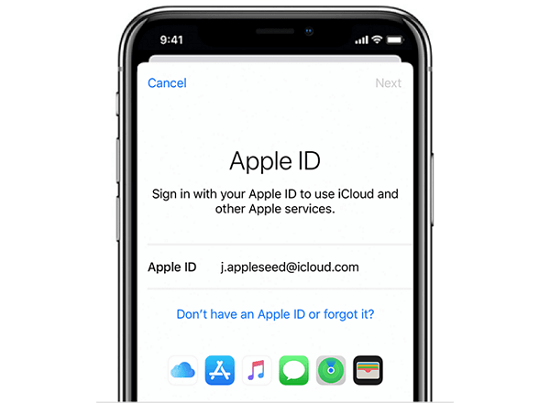 On the other hand, iCloud ID can be thought of as an ID of a product within an Apple account. This is true because iCloud is designed for Apple users. It is an iCloud service that allows users to Backup, restore, and sync Apple devices.  Therefore, it is a service within Apple. Because an iCloud account requires an identification email address, there is no need to create another ID for iCloud identification. This is why Apple ID is used to access the iCloud service. Apple ID allows Apple users to access iCloud services and other Apple products and services like iTunes Store and Mac App Store.  
Conclusion
If you have been wondering if you can lose everything if you signed out of iCloud, then this article has given you everything you need to know concerning it. Again, we have expounded and simplified some of the proven ways to sign out of iCloud without losing data. Use the information given in this article and be confidently sign out of iCloud without losing your data.